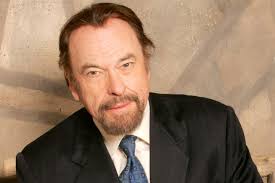 Rip Torn, a prolific actor best known for HBO's "The Larry Sanders Show" and the "Men in Black" franchise, died Tuesday at his home in Lakeville, Connecticut, his representatives said. He was 88.
In a career spreading over six decades, Torn set up himself as a flexible performer, showing up in 10 Broadway plays (and guiding one), in excess of 80 feature films, and dozens of television shows.
Born Elmore Rual Torn Jr. in Temple, Texas in 1931, Torn studied acting at Texas A&M and the University of Texas, and served a stretch in the US Army before heading to Los Angeles in the mid 1950s. He made his film debut with an uncredited role in Elia Kazan's 1956 film "Baby Doll," before relocating to New York City to study at the Actor's Studio.
Torn made his Broadway debut in 1959 as a major aspect of the first cast of Tennessee Williams' "Sweet Bird of Youth" as "Tom, Jr.," a role he would repeat for the component film and TV movie adaptations. He was nominated for a Tony award in 1960 and received a Theater World award for his performance.
Known for his gravely drawl and sinister-looking smile, Torn exceeded expectations playing obscure, flippant characters and altogether villains, for example, his delineation of the abhorrent wizard Maax in the dream film "The Beastmaster." But he could also project no-nonsense authority, as he did playing the celestial attorney Bob Diamond in Albert Brooks' "Defending Your Life," or Zed in the first two "Men in Black" films. And in one of his most celebrated later roles, he combined those attributes in 2004's "DodgeBall: A True Underdog Story," as sleazy dodgeball legend Patches O'Houlihan, who delivers one of the film's funniest lines: "if you can dodge a wrench, you can dodge a ball."
Be that as it may, it was the 1992-1998 HBO satire "The Larry Sanders Show" for which Torn will be maybe best recalled. For playing Artie, the tenaciously steadfast assault canine of a producer who runs the eponymous show and deals with the delicate sense of self of its star, Torn was generally acclaimed. He got six Emmy selections, winning once in 1996, and over the show's run was likewise designated for two American Comedy awards (winning one), an American Television Award, and four Cable Ace awards (winning one), among many other accolades.
"Larry Sanders" gave Torn a late-career boost, leading to well-regarded appearances in a wide range of films including Michael Mann's "The Insider," Curtis Hanson's "Wonder Boys," Sophia Coppola's "Marie Antoinette," and on TV shows including "30 Rock," playing the fictional CEO of General Electric.
Torn likewise had a notoriety for contentious or whimsical conduct all through his vocation. He famously hit Norman Mailer with a mallet while making the 1970 film "Maidstone," prompting a genuine fight between the two that must be separated by other actors. The fight was captured by rolling cameras and later included in the finished movie.
In 1994, during an appearance on "The Tonight Show with Jay Leno," Dennis Hopper blamed Torn for undermining him with a blade during pre-generation on "Simple Rider." Torn sued Hopper for maligning and won more than $900,00 in correctional and compensatory damages.
Also, in 2010, he was captured for breaking into a bank in Lakeville, Connecticut, and later accused of conveying a gun without a license and conveying a gun while inebriated. He in the end got a suspended sentence and probation.
Torn was married three times: to Ann Wedgeworth from 1955 to 1961, from Geraldine Page from 1963 until her death in 1987, and to Amy Wright from 1989 until his death. He is survived by Wright, his five children, his sister, and four grandchildren.