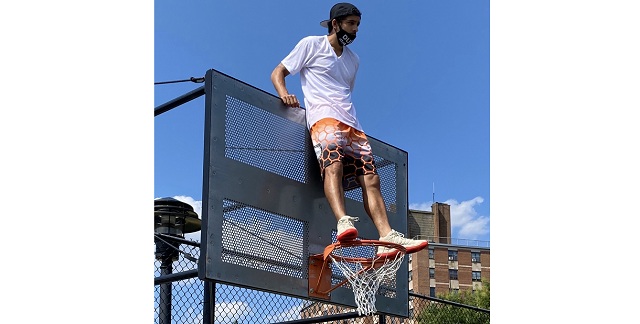 During the start of the pandemic in 2020, all our lives were impacted. Difficult times that led many to rise to the occasion. Pro basketball player Roman Perez, took action immediately to impact the basketball courts of New York city.
In April of 2020, basketball rims were taken down. In result many courts were left without a shoot to take shots on or play a game. When the rims were brought back in July of 2020, Roman noticed that the majority of rims where missing nets. It was then when he envisioned to make a change.
For the next 2-3 months he was blessing courts left and right, personally delivering and installing nets in every court he came across upon. His social media blasted off as many courts needed nets. Taking the subway or riding his bike, making sure everyone was happy. Not charging a cent to anyone, for this cause.
"Nets is a game changer, people get a better feel with nets up", says Roman. Summer 2020 he placed over 150 nets in over 65 basketball courts, hoping for that number to increase in 2021. "The goal is to impact people, and if it has to be me putting up nets to inspire others then its something i will continue to do with love and passion".
A community leader, making a change for all to follow. The goal is to plant the seeds, so the flowers can grow and blossom to great season. If Roman Perez can, then we all can make a difference.