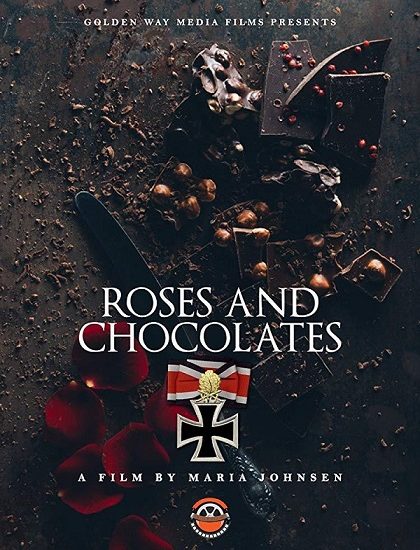 Maria Johnsen announced Roses and Chocolates, a historical romance set in WWII.
Logline: Hans, a German Secret Service Officer, is forced to leave his pregnant girlfriend, Veronica, behind when he is called to fulfill his Nazi SS Officer duties. While he is away, Veronica is discovered helping the Jews. Forced to flee, Veronica and her unborn child go into hiding leaving the love of her life behind. Many years will pass before their lives come in contact again when the son they had crosses paths with the father they were forced to leave behind.
Many executive producers when receive a WW2 script on their desk refuse to consider it because they think the story may not be unique. However each story during WW2 has an interesting and unique story to tell. Not all war movies are the same.
Roses and Chocolates has a new look at World War 2. Maria Johnsen is the writer, producer and director. It is a TV pilot which can be made up to six seasons and each season will contain ten episodes. According to Maria Johnsen the World War 2 movies are a source of hope, motivation, great challenges, and remarkable victories both on the front and at home.
Roses and Chocolates is an inspirational story that brings across to a modern audience in a stunning story.
"The purpose of writing the script was to reveal the heroic life of thousands of men, women and children who lost their lives so that we live in a better world. There are many interesting events which happened during WWII and each hero has a unique story to tell. We got this chance to be alive. Now that the world is under the fear of Coronavirus, we need to spread love more than fear. Our world is changing and it is not the end, but this chapter isn't going to last forever even though the gems of wisdom we gain will strengthen the foundations we have come to depend on. We are also being taught that, as a global society, we are more connected than we ever realized. Roses and Chocolates is based on my book which sold 50000 hard copies in Europe and North America a few years ago. I hope people enjoy watching it. " Maria Johnsen says.
Explore Roses and Chocolates a historical romance set in world war II. Currently Golden Way Media Films is in pre-production process to make both TV series and feature film. More information about Roses and Chocolates 'cast and crew can be found on IMDB.
Golden Way Media Films is specialized in short and feature films, web series production, and commercial videos. The company was founded by Maria Johnsen in London, UK.
Contact: +44 07379924116
Contact: [email protected]