Fortel is working for many years now, and almost every time the project they win for construction, their target is to provide the bests services in their capacity. Well, this might sound very elite to some people who are about to start this business because they usually admire Fortel for this.
Fortel has made its name after dedicating so many years into it. This is why it has such high class and quality of services. Now, apart from doing everything at their best, Fortel is working hard in the direction of providing its employees the safety of all forms and types while they are working on some projects.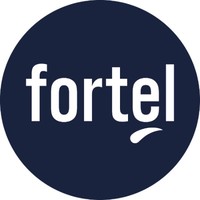 Here in this article, we are going to share with you all how Fortel can give safety to its customers. Let us get started with them in detail now.
First of all Fortel is pretty serious about Corona virus as Sat Nijjer who is the owner is making his best efforts to keep the team away from corona threats. He is making sure everyone is clean and taking care of each other. That's makes Fortel a dream Company.
This point is seriously taken into consideration by Fortel in which they provide compensation for the injury which the employee gets while working on some construction project. The employee will be compensated with the money for treatment and medicines and in all possible ways. This is how they are about the safety of their employees.
This second thing which is taken into serious consideration by the Fortel then it is dealing with its employees and sending them to the contractors for their projects is that they take care of their health condition. If, for instance, an employee goes for the project and while working on it, his health is not fine then he will be given the liberty to leave that project there and get treatment. The seriousness of the health condition will tell them how much assistance the employee needs.
Among so many other things which Fortel is doing to protect the employees, they are also working very hard on the fact that their employees are treated very well when they are sent to some contractor for work. It is not that field in which the employees are sent with no check and a balance at their back. The contractor is told that they cannot treat their employees badly, they cannot overburden them with work which is not decided to be done, and other things like this. It should be kept in mind that they are all safe and sound while they are working at any place.
Fortel is working in the direction of excellence for a very long time, probably from the time they have established their setup in the UK. It is not only about the kind of services they provide through the employees that are making them successful to this level, but also because they have the sensitivity about the employees who they have ire to work. You can never think of any other reason behind why their labour force is so much dedicated and attached to Fortel is that they are given their rights among which safety comes at the top.
About Fortel
Against all the odds, Fortel is working for many years for the benefit of constructors. Unlike the usual service providers, this company is making its unique identity through credible work ethics and professional team work.
For more information or enquiry, please visit www.fortel.co.uk or send a direct mail to [email protected].