Sali Kimi's Bold and Innovative Style
Sali Kimi is a rising RnB artist, who won over the world with her distinctive looks and bold makeup. Her first single "So Tight" is a must listen to, because of the unique sound and striking visuals of the music video.
Sali Kimi Sleek On Fleek Eyebrow Makeup
Sali Kimi always delivers striking and modern visuals, and her makeup is no different. She is always rocking well-defined eyebrows, which shape and accentuate her eyes perfectly. They are a very important part of her look, as they pull the whole look together and give her that Instagram baddie feel. They also make the right balance with her dark and long hair.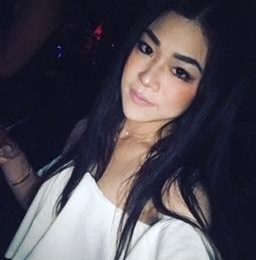 Gothic Makeup On The Single "So Tight"
Sali Kimi changes multiple looks throughout the single, however, the one that stands out the most is the gothic makeup she wore with the black, see-trough, sparkling dress. This makeup look gives her an edgy feel and is in harmony with the aesthetic of the music video. The blue eyeshadow accentuates her eyes and makes them look brighter, while berry-toned lipstick gives her a vampy look. The combination of the two makes for great contrast and overall very gothic and edgy makeup look.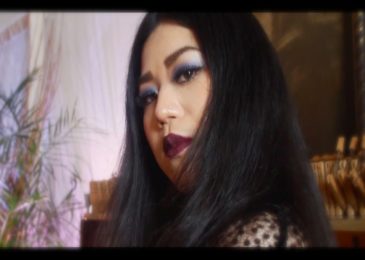 Instagram Baddie Makeup
Instagram's baddie makeup looks are all about bold and eye-catching looks. They revolve around long lashes and defined eyeshadow looks, which accentuate the eyes. Fluffy and wispy lashes give the desired sultry effect. Instagram's baddie looks always feature strong, face-shaping contours and blinding highlighter. Matte lipstick and winged liner tie everything together. A must-have for a baddie makeup is on fleek brows. These makeup looks are always in sync with the latest trends and focus on accentuating the assets. Sali Kimi rocks the Instagram baddie looks and pushes the boundaries of fashion and makeup with her bold and modern style.
Eye-Catching Style
From sparkling see-through dress to the lime green outfit we can see in the single "So Tight", Sali Kimi shows she isn't afraid to wear trendy and eye-catching outfits. Her outfits pair well with her recognizable makeup looks and accompany her music style amazingly.
For more information about Sali Kimi please visit www.salikimi.com or follow her Instagram at https://www.instagram.com/sali_kimi/
OMAX develops a complete ecosystem with its Dapps and E-commerce utility.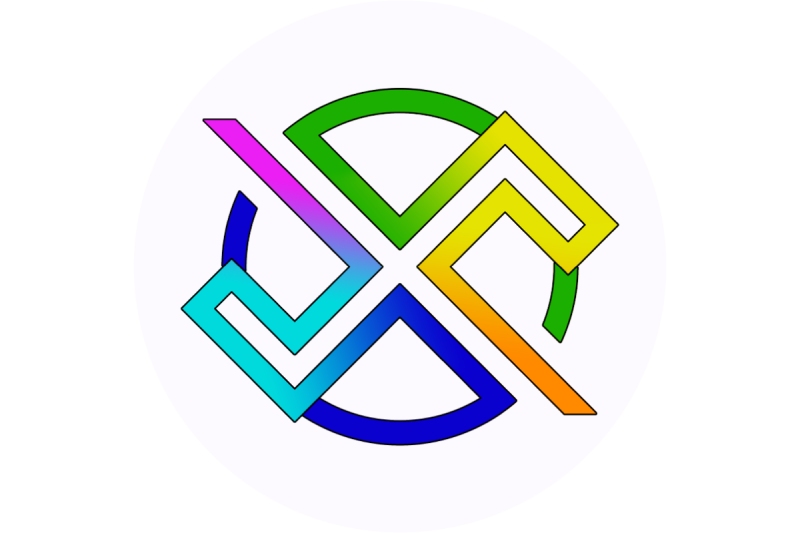 Omax launches mainnet on 19th August 2022.
Omax coin project is working on chain solutions for dapps with evm compatibility. In order to to make it easy to launch dapps and project on the Omax chain lot of features are being introduced.
The global ecommerce market is expected to total $5.55 trillion in 2022. The project aims to get a slice of the pie with e-commerce payment utility solutions as its main aim.
OMAX COIN has chosen to be compatible with the existing EVM protocols in order to take benefit of the rather developed apps and community,
The consensus quorum gives holders and developers a sustainable ecosystem to focus on building their dapps.
Omax Coin is gearing to have its own bridge and swap, exchange etc. As the Omax ecosystem develops further and with additional features added the future for Omax looks bright.
New releases webseries news on Apsters Media-29/06/2022
Meet General Secretary of Akhil Bhartiya Jat Mahasabha, Vijay Malik
You cannot become a good political and social worker if you are not determining, visionary, smart and professional. Today we will talk about a Rohtak based icon who is making his mark at a very young age none other than "Vijay Malik"
Aspirations begin by a dream that you see with open eyes, Success need not only be in the commercial or industrial sector, one such epitome is Mr. Vijay Malik who has a very unique fantasy.
When on dream, They usually fantasize of a job in corporate sector or becoming an IAS/IPS officer, but Mr Malik the epitome keeps a wide mind in doing social activity and he nurtures this fantasy. This 30 year political and social leader is blessed with both luck and talent of which he has made a valuable use.
Vijay says "I believe in putting 100% hard work and living without any regrets. And if you have worked enough, the results are always fruitful."
Vijay Malik was born on 20th August 1991 in Bhainswal Kalan, Sonipat and bought up in Rohtak, He belongs to a very reputed family of Malik's. Vijay Malik was into Construction line before entering in the political world.
Vijay Malik is focused right from an early age. He knows what to do in life, He has set his standard very high for life which is surely going to give him some fantastic results in upcoming years. He is not a guy who will be stopped at any hurdle in his life as he believes in bringing a fresh approach to his life.
You can follow Mr Malik on his Instagran handle by clicking on the link given below :
https://instagram.com/official.vijaymalik?igshid=YmMyMTA2M2Y=