Shibnobi Strengthens Itself – Announces Buyback and New Software Services
As the ecosystem that Shibnobi is creating grows and gains traction, the challenges that this brings are increasing as well. The team, led by Cliff is pleased to make the following announcement to tackle these challenges and to set new standards: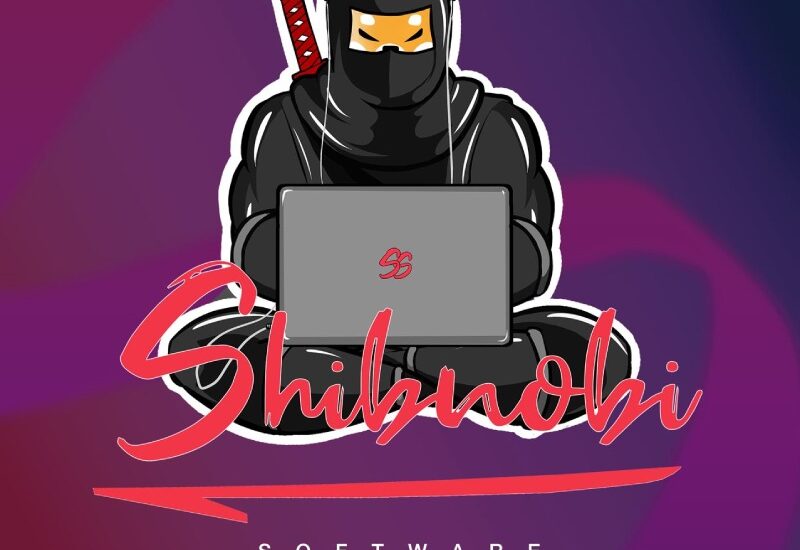 Buyback and Burn
Within the DeFi world, token liquidity – which is what DEXs use to enable trading of tokens, have pools which are represented as a 50/50 split between the token itself and its pegged counterpart. I.e.: SHINJA is pegged to ETH.
The Shibnobi team intends to withdraw $4.2M ($2.1M in ETH, $2.1M in SHINJA) from the liquidity pool and subsequently perform a $2.1M ETH buyback over the next three weeks ($700K each week).
At the end of the three weeks, Shibnobi would then burn all these purchased tokens. As liquidity continues to grow, the team will continue to implement this type of buybacks to reduce supply, increase price, and stabilize the liquidity pool.
Missing Tokens Resolved
Shibnobi is also pleased to inform the investing public that the issue of missing tokens that occurred a few days after the buyback has been resolved. It was reported in the community that some tokens were missing in every wallet. Cliff and his team swung into action, identified the cause of the incident, and aimed to resolve the issue as quickly as possible.
The team assured all community members that they won't lose any dollar value in their tokens: the percentage of the supply, market cap, and holder positions remain the same after the incident. To build trust and investors' confidence, the team has increased reflection tax to 8% from 6% and conduct the remaining $1.4M buyback in small increments over a few days rather than $700K each week.
Shibnobi Software
Shibnobi introduces Shibnobi Software, a new division that will offer different software services, including auditing, consulting, and software development. The new service will help promote other projects at a cost that will be paid in $SHINJA.
Shibnobi Dojoswap
Shibnobi's Dojoswap is a multi-chain swap platform designed to resolve the lack of user-friendly tools for Ethereum Virtual Machine compatible chains. It was developed by the Shibnobi team on a decentralized automated market maker protocol and uses liquidity pools that guarantee smooth blockchain transactions.
Dojoswap is compatible with popular blockchains like Ethereum, Polygon and Binance Smart Chain, but plans to expand this to additional EVM-compatible chains over the short to mid-term.
Dojoswap only permits the listing of tokens or projects on its protocol that have undergone a precheck, as well as KYC verification by Certik. Visit the official website and click on the apply button to begin listing your project.
DojoSwap Weekly Listing Report
Here is a weekly recap of the DojoSwap listing.
Wolverinu: An ERC-20 token that entered into crypto space in October 2021. This project has broken several records with over 14,000 holders in a short amount of time.
Grifters: Another innovative project whose team is working round the clock to promote, where it is based on the concept and belief that all innovative concepts, projects, and missions deserve a chance to thrive. The coins are imagined reality.
Piccolo Inu: A decentralized multi-purpose token that gives holders the leverage to mint custom NFT masterpieces. Holders can buy, sell, or trade NFTs for profits.
Lucky Shinu: A blockchain-powered gaming project, promising to hold contests for users with prizes such as cars, money, gadgets, vacations, and NFTs.
Streamer Inu: A community-based token that gives holders the opportunity to be a shareholder of the Streamers United LLC shares.
About Shibnobi
Shibnobi was launched in November 2021 by a team of experienced blockchain experts led by Cliff. Shibnobi is the world's most deadly Shiba. It aims to refine the decentralized finance space and create different streams of passive income through a reflection mechanism for users and community members. Its native token, $Shinja, is deflationary and built on Kusari Blockchain.
The token operates through the POS consensus. $Shinja has been listed on different exchanges, including Uniswap, BitMart, Fegex, Lbank, HotBit, and ProBit.
Website: https://shibnobi.com/
Socials
Twitter: https://twitter.com/Shib_nobi
Telegram: https://t.me/ShibnobiCommunity
Facebook: https://www.facebook.com/Shibnobi
Instagram: https://www.instagram.com/shibnobi/
Reddit: https://www.reddit.com/r/Shibnobi/
Discord: https://discord.com/invite/Shibnobi
YouTube: https://www.youtube.com/shibnobi
YouTube currently highlights the most replayed parts of videos to allow you to avoid the exhausting parts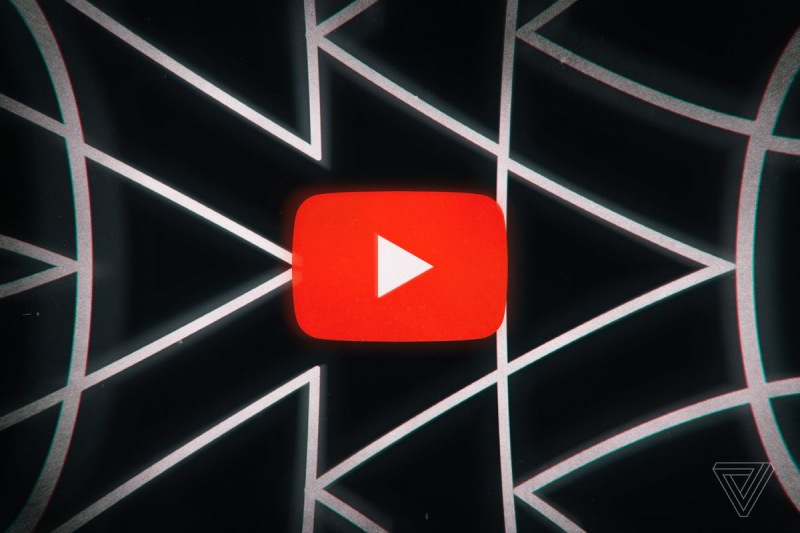 YouTube will presently feature the "most replayed" portions of videos in its web player and versatile applications. The element was already accessible as an analysis for YouTube Premium endorsers however is sending off for all clients today.
You'll have the option to recognize the most famous pieces of a video from a chart that shows up behind its advancement bar. Says YouTube: "In the event that the chart is high, that piece of the video has been replayed frequently. You can utilize the diagram to find and watch those minutes rapidly."
Straightforward! In any case, it's intriguing to figure how this could part the consideration of watchers — or, for sure, steer crafted by makers, giving them one more sign to recognize the exact thing watchers need to see (a part of the stage that some YouTubers say makes undesirable tension).
The organization is declaring the component as a feature of a bundle of updates — some new, some not — that basically stir to graft up longer recordings into additional reasonable and open lumps. These incorporate a better approach to circle portions of recordings that sent off last year however hadn't officially been declared (to a greater degree toward that here), and a forthcoming test for Premium endorsers that will let clients "try to the specific second in a video that you need to watch" (however YouTube isn't offering any more detail on how that functions at the present time). These work close by YouTube's "sections" include, which likewise let makers break recordings into lumps.
YouTube has set up a good foundation for itself as the home of long-structure video on the web, so it's fascinating to see the organization attempting to have its cake and eat it along these lines. Indeed, it has long-structure video nailed, however presently you can hack that video up into little, reduced down bundles, or focus on the most watchable clasps! How else is a stage to manage TikTok not too far off.
And afterward a Pixel Watch Rumor Killed the Excitement
There were bunches of happy jokes to be had after Google declared the Pixel Watch at I/O last week, for the most part since gossipy tidbits about such a watch's presence have carried on for quite a long time. We truly giggled a piece when it was true, since we nearly didn't know it was truly official. It is true, incidentally.
Not long after the jokes, we couldn't resist the opportunity to track down energy in the divulging. Google had at long last gotten it done – they were getting ready to give us a Pixel Watch, the one Wear OS watch we feel has been absent from the environment all along. The plan is right on track. Google is tying-in Fitbit for wellbeing following. It seems to be the ideal size. It'll try and run some new form of Wear OS that sounds like it has significant enhancements. Everything arranged out of the entryway, regardless of whether we realize the little subtleties like specs or cost.
And afterward not long before the end of the week hit, the principal gossip encompassing the genuine Pixel Watch made an appearance to kill every one of the energies. The team at 9to5Google heard from sources who recommended the 2022 Pixel Watch will run a 2018 chipset from Samsung. Brother, what? Noooo.
As indicated by this report, Google is utilizing the Exynos 9110, a double center chipset first utilized by Samsung in the Galaxy Watch that appeared in 2018. The chip was large enough in the Samsung world that it additionally found its direction into the Galaxy Watch Active 2 a year after the fact and afterward the Galaxy Watch 3 one more year after that.
The Exynos 9110 was a more than skilled chip, that is without a doubt. A 10nm chip fueled Tizen and gave one of the better smartwatch encounters available. For the Galaxy Watch 3, logical thanks to the knock in RAM from Samsung, I noted in my audit that the watch ran very well and easily took care of every one of the undertakings I tossed at it. So what's the issue?
It's a chip from 2018, man. The most concerning issue in the Wear OS world for a large portion of the beyond 6 years has been that all gadgets ran old innovation from Qualcomm and couldn't stay aware of the times, contenders, and headways in tech. We thought we were at last continuing on from that storyline with the send off of Samsung's W920 chip in the Galaxy Watch 4 line last year but, we are right here.
Google is allegedly utilizing this chip on the grounds that the Pixel Watch has been in progress for quite a while and quite possibly's attempting to change to a more current chip would have additionally set it behind. Or on the other hand perhaps Samsung isn't in any event, able to let any other individual utilize the 5nm W920 yet. Since plainly Google hate Qualcomm chips for gadgets any longer, the 12nm Wear 4100+ was possible impossible.
The expectation, essentially for the present, is that Google has invested a lot of energy (like numerous years) figuring out ways of getting all that and afterward some out of this chip. Since I don't remember seeing a Wear OS watch run the 9110, perhaps we'll be in every way in for a shock. Google is very great at enhancing its gadgets with chipsets that aren't generally top level (think Pixel 5… Pixel 6 as well), so we could see that again in the Pixel Watch.
However, i'm stressed over broad execution. Google has proactively said that Wear OS 3 brings huge changes and gave admonitions about more seasoned watches having the option to run it, even those with Qualcomm's Wear 4100 and 4100+ chips. Google clarified that the update from Wear OS 2 for Wear OS 3 on gadgets running that chip could leave the experience affected. The Exynos 9110 is in fact a more proficient chip than those.
My other concern, as far as insight or the Pixel Watch's storyline, is that it won't make any difference how great Google makes it assuming they utilize the Exynos 9110. Google utilizing a 4 year-old chipset is the sort of thing that composes its own titles, and not positively. We're as of now seeing them and the Pixel Watch is 5 months from send off.
Netflix's Plan to Woo Subscribers Back Looks a more Like Cable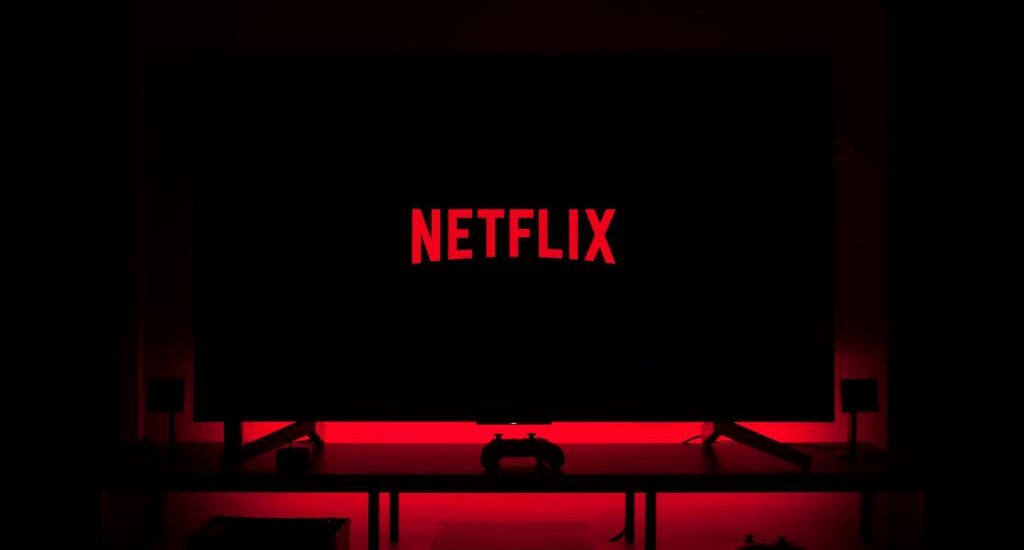 Time is a level circle and consistently, streaming stages get increasingly close to repeating network TV. Secret phrase sharing is out, plugs are in, and there's a brought together center point where you can consolidate every one of your memberships onto one stage.
Presently, Netflix is going another above and beyond and hoping to do it live, as first announced by Deadline.
A Netflix representative affirmed to Gizmodo that the organization is in the beginning stages of investigating a new, live streaming ability. Live streaming could be utilized for unscripted shows like contest series and unscripted television get-together episodes, or for including crowd cooperation highlights like in-show casting a ballot (think American Idol-style).
It could likewise be utilized for streaming IRL occasions like Netflix's new "Netflix is a Joke" celebration, which you in all likelihood found out about on the grounds that Dave Chappelle was gone after while performing there.
With the new parody celebration, exhibitions were taped with plans to put them on Netflix as standard, recorded satire specials. Notwithstanding, with live gushing from here on out, Netflix might air comparative occasions in close continuous.
Netflix isn't the main streaming stage to think about live streaming. Disney Plus did its most memorable live stream in February. Be that as it may, up until this point, there is restricted data accessible about Netflix's impending variant.
No delivery date for the principal Netflix live stream has been reported, and the course of events for the element stays indistinct. A Netflix representative declined to answer Gizmodo's solicitation for input on the record.
The web-based feature has hit a few tough situations as of late, with its most memorable endorser misfortune in 10 years, a relating stock drop, and cutbacks. Also, however the organization probably carried its inconveniences upon itself with poor monetary administration and an imperfect plan of action, it's not yet get in the event that they can improve themselves in the clear with new fancy odds and ends like live streaming.