The Adventurous World of International Merchants Accounts
An international merchant account allows you to accept payments from customers worldwide. This means that your business can serve global customer needs without worrying about currency conversion or regional regulations.
They can also take advantage of one convenient payment processor, so they're not burdened with setup fees and recurring charges. Some companies offer merchant accounts in partnership with global payment processors, but others offer specialized merchant accounts designed to handle international payments.
A customized international merchant account will allow you to accept major credit and debit cards from countries worldwide, including major markets such as North America, Europe, Asia-Pacific (APAC), Latin America, and the Middle East. Some people consider APAC the fastest-growing region in terms of online sales, which is why many international merchants choose to set up their business there.
In addition to accepting payments from customers worldwide, you can also accept funds via bank transfers and wire transfers from selected countries. This will give your international business a financial edge because you'll gain access to two different payment processing methods without having to rely on any third-party intermediaries.
The best part is, both international bank transfers and wire transfers offer low fees that you can pass along to your customers in the form of lower price points for goods and services.
Why Should You Get An International Merchant Account?
While the benefits of having an international business are numerous, one that stands out is your ability to process payments from customers all over the world without incurring high costs or risks.
International merchant accounts allow businesses to get paid in their local currency and pass along those savings to customers who want to make bigger purchases.
The best part about it is that you'll have the option to accept different forms of payment, including credit cards, debit cards, bank transfers, and wire transfers.
If your company processes more than $1 million a year in international transactions, then it's most likely time to get an integrated payment processing solution that can help merchants expand their business globally without having to worry about currency conversion rates.
Some people think it's expensive to process international payments due to exchange rates and other foreign transaction fees, but that's not always the case.
The best part about an integrated international payment processing solution is that you'll have access to services such as a virtual terminal so you can accept card-not-present transactions without having to invest in expensive infrastructure.
Some payment processors offer virtual terminals, but others require installing an application on your computer and a card reader. Hence, you must choose the right solution for your business.
When it comes down to international merchant accounts, there are plenty of companies out there, including giant networks like Worldpay. Still, they often have hidden fees with setup costs in the thousands and recurring charges that can add over $1 million a year.
For example, it's not uncommon for these companies to charge upwards of 10% in expenses for accepting international payments. The best part about local and regional payment processors is that they offer international merchant accounts with competitive pricing, so you'll never have to pay setup or recurring charges to accept payments from online customers around the world.
How To Open A New International Merchant Account
If you're interested in opening a new international merchant account, there are plenty of options out there, but one that stands out from the rest is Payment Alliance International (PAI).
They offer merchants everything they need to process online sales, including an integrated payment gateway and virtual terminal. PAI also offers access to over 60 local and regional payment gateways in over 30 countries worldwide.
The best part about their virtual terminal is that it integrates with QuickBooks, Xero, and Sage, so it's easy to manage your business finances.
Accessing the Payment Alliance International gateway couldn't be easier since you'll only need to log in to your account through any browser on any computer or mobile device.
You can also access the payment gateway from your office desk using any Windows PC. The best part about it is that PAI offers 24/7 support, so you'll have a direct line to their customer service team when you need help making changes or troubleshooting issues.
What To Consider Before Signing Up For International Merchant Account?
Before you sign up for an international merchant account, you must compare the costs between different companies. There are many factors to consider, including transaction fees and monthly maintenance charges, just to name a few.
When comparing these things, there are other fees to look at, such as setup costs, recurring charges, and penalties, so you should evaluate each merchant account based on all of those things.
Remember, the best way to get a good deal is to shop around but make sure that you stay at least three months or more because many companies will try to lock you into an annual contract at first with high setup fees.
You also need to consider some hidden costs associated with international merchant accounts, including network access charges, cross-border fees, and currency conversion costs.
When choosing a payment gateway, you'll want to ensure that it supports all of the currencies, payment methods, and gateways you need for your business. Different payment processors also support different transactions, including 3DSecure/SSL, virtual terminals, or credit card machines. You'll need to choose a payment gateway that will support all of the different transactions your business is likely to process.
Pros And Cons Of Having An International Merchant Account
Pros:
You will be able to broaden your business from local production to international sales.
There are no up-front charges or monthly fees that you need to pay.
It is easy and convenient for customers living abroad because they can use their credit cards in your stores.
You will save on the transaction fees that you have to spend when accepting payments via cash or checks.
Cons:
The process of opening an account may take some time because it depends on the merchant account provider whether they approve you instantly or require a credit check first. All you need to do when waiting for approval is wait patiently.
If a customer does not pay with a credit card, then there can be difficulties with customer service.
It is easy for your credit card to become swiped by fraudsters and get stolen, thus you may need to pay a fee in order to replace it.
Final Word
International Merchant Accounts are great tools that permit owners of online businesses to sell their products or services internationally, which opens the door to billions of potential customers.
An international merchant account can help you get your business started on an international level. It will be easier for you to expand your sales and increase profits in the future using the services provided by this account.
Why Choose PayPound ?
Below are the smart reasons to choose Paypound
• Huge network
• Quick and easy set-up
• Intuitive dashboard
• Secure transactions
• Great customer service
Contact us at
(+44) 800 832 1733
Charting a success story like no other as an investor, digital marketer, and entrepreneur is Wilsonstillrunning.
Wilsonstillrunning has aced the game in entrepreneurship and now vies to thrive in the events and entertainment realm as well.
Astounding are all those people who, instead of only following what others are doing, make sure to carve their own path to success and go ahead in becoming one of their best versions in everything they ever choose to do in their careers. Though this is easier said than implemented, there have been a few professionals who have done that and shown the world that everything is attainable in life if people put their heads down, focus on their goals and stay determined on their journeys to attain the success they seek in their lives. A similar story is of Wilsonstillrunning, a passionate man who ran towards the success he always desired to achieve, and here he is, standing tall as a one-of-a-kind CEO and entrepreneur in the tech space.
Wilsonstillrunning always had a penchant for video games, comics, and the like, and this fondness that he developed as a child transitioned into his hobby and then his career, becoming a tech entrepreneur and CEO in the gaming sector, where he would create his favourite characters and bring them to life in video games and Web3. Being in the tech space has always made him feel highly passionate about his work. However, just like any other entrepreneur vying to expand his portfolio, Wilsonstillrunning, too desired the same.
First, he turned into an investor for supporting many promising small ventures in the tech space, also investing in games like Club House, Thriller, and FaZe Clan, and now he is vying to make a name for himself in the events and entertainment niche as well. This young guy, who calls Croatia his second home and travels the world, thanks to his work in the digital space, is also a growing digital marketer.
Even as a model, content creator/influencer, and cosplayer (@wilsonstillrunning), he has stunned everyone with his work throughout his journey so far.
Handle Multiple Enterprises Successfully_ According to Mohammad Moghadasi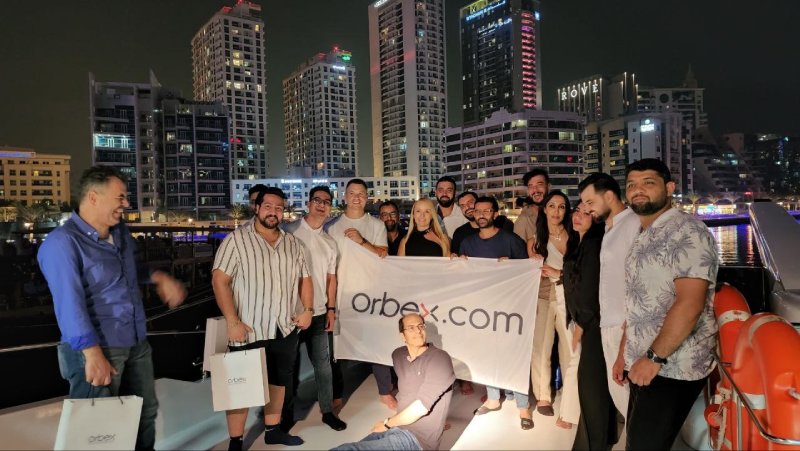 Mohammad Moghadasi is famous for handling a wide range of businesses at once. He works on video games, digital currency, clothing, construction tools, and many other industries. He claims that a good manager is who can handle several tasks together. In this article, Mohammad will give some important points on how to boost your multiple corporations.
Entrepreneurs can manage multiple corporations and make remarkable earnings by focusing on each project as enough as it requires and seeking ways to maximize resources between the different parties. In this essay, there are some practical tips on how to supervise more than one corporation.
Select Wise Projects
Mohammad said: "Before starting a new business, ensure it can turn a profit and that you have the resources to handle it. If, in investigating a doable business vision, you realize that it will take a lot of time and energy to initiate it, consider whether it is worth undertaking the further project at this time or whether your other enterprise paths will suffer too much as a consequence."
Share a Site
When you want to own more than one company, sharing a location is a brilliant idea if possible. He added: "Assigning a joint area enables you to be involved with both businesses on a regular basis and allows you to switch back and forth between the two quickly." It will preserve your time since you will not have to commute between two distinct business places frequently. Hold them as tight as possible if your enterprises can not share an area.
Organize Your Schedule
Mohammad Moghadasi recommends that planning and time management are critical when working on multiple companies at once. By adding a second business to your work combination, you might see that your free time vanishes due to other responsibilities much more quickly. Organizing your time, in particular, can help you preserve ample time each week to spend on important work tasks that demand your full attention, along with meeting sessions, arrangements, and private time. Organization can help you split your time correctly between your different corporations.
William Wang collaborates with Mission Peak to flourish Bicaro Holding's business
Cannabis farming investments are now easily accessible with a Thai company called Bicaro Holding. To establish cannabis farms in Thailand, the business inks a tactical collaboration agreement with Mission Peak (Thailand) Co. LTD in the most recent statement.
William Wang has partnered with Mission Peak to increase the services offered by Bicaro Holding. The company's primary goal is to increase investor value and generate income for them by cultivating cannabis on a massive scale in numerous greenhouses.
The main objective of Bicaro Holding is to maximize investor value and generate profits through the extensive cultivation of cannabis in multiple greenhouses all across Thailand. To establish cannabis farms in Thailand, Mission Peak (Thailand) Co. LTD. and Tom Kruesopon (Mr. Weed) worked together. Through this partnership, Bicaro Holding's farms may produce cannabis that is of a certain quality and follows a particular set of guidelines.
Additionally, it ensures that the cannabis grown in Bicaro Holding's fields meets a certain standard and adheres to a set of rules. Through the Herbidus Medical and Wellness Center, which owns a license permitting the sale of cannabis in Thailand, the agreement also secures a sales channel for the goods produced by the farms.
The staff leading Bicaro is knowledgeable about the geography of Thailand and has made investments across several industries. Using the following qualities, it assists its clients and investors:
Skilled Group: The Bicaro Holding management team comprises multi-skilled serial business owners.
High-Quality Cannabis: Bicaro Holding conforms to a particular standard for cannabis growing and follows a set of protocols and instructions.
Partnerships: Bicaro Holding has several relationships to guarantee the security of your investment in our farms.
About the Company – Bicaro Holding
William Wang established the cannabis agricultural investment firm Bicaro Holding. Its main goal is to boost investor value and generate income through the extensive cultivation of cannabis in multiple greenhouses throughout Thailand. Invest in Thai cannabis production by joining the Bicaro Holding team. The business now runs one farm in Thailand's Thanyaburi District.
Visit the official website to learn more about investing in the cannabis industry for potential investors. People may find out more information about the projects of Bicaro Holding on its social media pages on Facebook and Instagram. The founder Willian Wang has also been featured in Forks Daily and Coinmicroscope.