The Adventurous World of International Merchants Accounts
An international merchant account allows you to accept payments from customers worldwide. This means that your business can serve global customer needs without worrying about currency conversion or regional regulations.
They can also take advantage of one convenient payment processor, so they're not burdened with setup fees and recurring charges. Some companies offer merchant accounts in partnership with global payment processors, but others offer specialized merchant accounts designed to handle international payments.
A customized international merchant account will allow you to accept major credit and debit cards from countries worldwide, including major markets such as North America, Europe, Asia-Pacific (APAC), Latin America, and the Middle East. Some people consider APAC the fastest-growing region in terms of online sales, which is why many international merchants choose to set up their business there.
In addition to accepting payments from customers worldwide, you can also accept funds via bank transfers and wire transfers from selected countries. This will give your international business a financial edge because you'll gain access to two different payment processing methods without having to rely on any third-party intermediaries.
The best part is, both international bank transfers and wire transfers offer low fees that you can pass along to your customers in the form of lower price points for goods and services.
Why Should You Get An International Merchant Account?
While the benefits of having an international business are numerous, one that stands out is your ability to process payments from customers all over the world without incurring high costs or risks.
International merchant accounts allow businesses to get paid in their local currency and pass along those savings to customers who want to make bigger purchases.
The best part about it is that you'll have the option to accept different forms of payment, including credit cards, debit cards, bank transfers, and wire transfers.
If your company processes more than $1 million a year in international transactions, then it's most likely time to get an integrated payment processing solution that can help merchants expand their business globally without having to worry about currency conversion rates.
Some people think it's expensive to process international payments due to exchange rates and other foreign transaction fees, but that's not always the case.
The best part about an integrated international payment processing solution is that you'll have access to services such as a virtual terminal so you can accept card-not-present transactions without having to invest in expensive infrastructure.
Some payment processors offer virtual terminals, but others require installing an application on your computer and a card reader. Hence, you must choose the right solution for your business.
When it comes down to international merchant accounts, there are plenty of companies out there, including giant networks like Worldpay. Still, they often have hidden fees with setup costs in the thousands and recurring charges that can add over $1 million a year.
For example, it's not uncommon for these companies to charge upwards of 10% in expenses for accepting international payments. The best part about local and regional payment processors is that they offer international merchant accounts with competitive pricing, so you'll never have to pay setup or recurring charges to accept payments from online customers around the world.
How To Open A New International Merchant Account
If you're interested in opening a new international merchant account, there are plenty of options out there, but one that stands out from the rest is Payment Alliance International (PAI).
They offer merchants everything they need to process online sales, including an integrated payment gateway and virtual terminal. PAI also offers access to over 60 local and regional payment gateways in over 30 countries worldwide.
The best part about their virtual terminal is that it integrates with QuickBooks, Xero, and Sage, so it's easy to manage your business finances.
Accessing the Payment Alliance International gateway couldn't be easier since you'll only need to log in to your account through any browser on any computer or mobile device.
You can also access the payment gateway from your office desk using any Windows PC. The best part about it is that PAI offers 24/7 support, so you'll have a direct line to their customer service team when you need help making changes or troubleshooting issues.
What To Consider Before Signing Up For International Merchant Account?
Before you sign up for an international merchant account, you must compare the costs between different companies. There are many factors to consider, including transaction fees and monthly maintenance charges, just to name a few.
When comparing these things, there are other fees to look at, such as setup costs, recurring charges, and penalties, so you should evaluate each merchant account based on all of those things.
Remember, the best way to get a good deal is to shop around but make sure that you stay at least three months or more because many companies will try to lock you into an annual contract at first with high setup fees.
You also need to consider some hidden costs associated with international merchant accounts, including network access charges, cross-border fees, and currency conversion costs.
When choosing a payment gateway, you'll want to ensure that it supports all of the currencies, payment methods, and gateways you need for your business. Different payment processors also support different transactions, including 3DSecure/SSL, virtual terminals, or credit card machines. You'll need to choose a payment gateway that will support all of the different transactions your business is likely to process.
Pros And Cons Of Having An International Merchant Account
Pros:
You will be able to broaden your business from local production to international sales.
There are no up-front charges or monthly fees that you need to pay.
It is easy and convenient for customers living abroad because they can use their credit cards in your stores.
You will save on the transaction fees that you have to spend when accepting payments via cash or checks.
Cons:
The process of opening an account may take some time because it depends on the merchant account provider whether they approve you instantly or require a credit check first. All you need to do when waiting for approval is wait patiently.
If a customer does not pay with a credit card, then there can be difficulties with customer service.
It is easy for your credit card to become swiped by fraudsters and get stolen, thus you may need to pay a fee in order to replace it.
Final Word
International Merchant Accounts are great tools that permit owners of online businesses to sell their products or services internationally, which opens the door to billions of potential customers.
An international merchant account can help you get your business started on an international level. It will be easier for you to expand your sales and increase profits in the future using the services provided by this account.
Why Choose PayPound ?
Below are the smart reasons to choose Paypound
• Huge network
• Quick and easy set-up
• Intuitive dashboard
• Secure transactions
• Great customer service
Contact us at
(+44) 800 832 1733
2022 BYD Atto 3 electric SUV shows up in Australia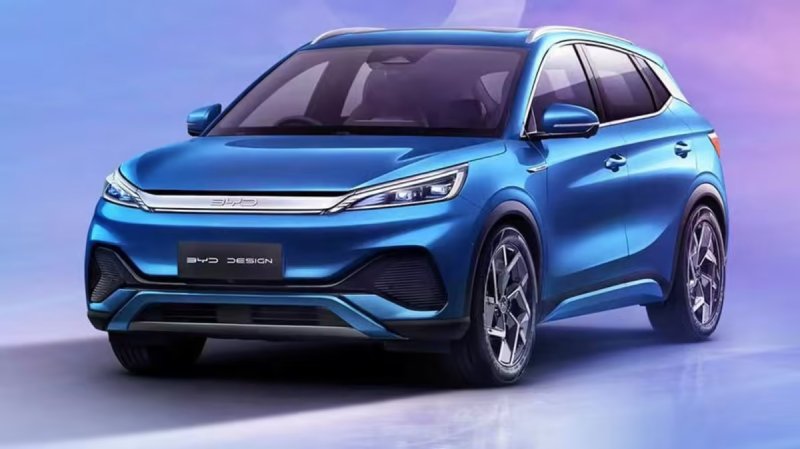 The first customer examples of the 2022 BYD Atto 3 electric SUV have shown up in Australia in front of client deliveries in the coming weeks.
Praising by means of social media the appearance of the first shipment, BYD's local distributor EVDirect says clients will be reached when their Atto 3 is in Australia "to begin the purchase and delivery process".
"There's been a lot of press this week about why Australia is so far behind in electric vehicle adoption," said EVDirect managing director and CEO Luke Todd in a social media post, referring to a new confidential industry report on electric cars.
"Whilst others have been debating and waiting, EVDirect and BYD have been getting on with the job of building high quality affordable EVs for Australian families, and I'm proud to say the first truckloads of BYD Atto 3s are now rolling out across Brisbane and shortly thousands more across the country."
EVDirect has recently shown it has gotten in excess of 4000 orders for the Atto 3 since the car became available in February – and that it approaches production of up to 3000 vehicles per month from BYD's manufacturing plant in China.
Costs for the Atto 3 beginning from $44,381 in addition to on-street costs – or from $44,990 drive-away, assuming you live in Tasmania (which has more noteworthy on-street cost concessions than different states). Orders placed today could see delivery before the year's end.
The first BYD Atto 3 SUVs to show up are Extended Range models – which have represented more than 90% of orders – with the less expensive Standard Range variation to follow later this year.
EVDirect says the Atto 3 will be followed by two additional models – the more modest Dolphin (or, conceivably, Atto 2) hatchback, and bigger Seal (or possibly Atto 4) car – scheduled to open for orders before the finish of 2022, in front of deliveries starting in 2023.
BYD vehicles will be sold and serviced in Australia through a network of 12 showrooms – spread across all states and regions with the exception of the NT – worked by vendor group Eagers Automotive.
EVDirect first expressed plans to distribute BYD vehicles in Australia in mid 2021, with a planned wide-scale launch towards the finish of that year.
In any case, defers saw the organization sell something like 60 vehicles in Australia in 2021 – a past generation individuals mover and van – with orders for BYD's first mass-produced Australian model holding off on opening until February 2022, and deliveries this month (August 2022).
Press Release Syndication Service Is Here Through Which Metaverse Tokens Can Earn More Reputation, which is the internet's repetition
Metaverse refers to changing how we link with technology and developing a 3D effective environment. Moreover, the metaverse token is the currency used by the massive people within the Metaverse. It is gaining the attraction of investors of tech and crypto. Therefore these tokens are a new opportunity for 2022. The term metaverse seems to be everywhere, its projects are reasonably new, and the prices of metaverse tokens are low. In some cases, its price is less than one dollar and also less than one cent in some. The press release syndication service is where your metaverse tokens can earn more reputation; that is the future repetition of the internet.
The users of metaverse tokens can create, buy and sell goods and badged funds. Many promising tokens are set to increase in demand in the upcoming days. Metaverse tokens are the units of currency used to make transactions within the Metaverse, and some are available on exchanges such as coinbase and binance. Thepr release service is here to make the mark of a metaverse in the world which is set to be the next in the digital asset sphere.
Metaverse tokens are virtual currency units used to make transactions digitally within the Metaverse as these tokens are built on Blockchain, and blockchains are designed to ensure security and trust. The best press release service is here to make people aware and sure about the metaverse tokens which can cause a spell on your future.
Types of Metaverse Token
People can use different types of metaverse tokens and get benefits. This essential information is provided to its investors with the help of the best press release service.
ApeCoin
Sandbox
Decentarland
Metahero
Advantages of press release syndication service For
the welfare and due recognition of Metaverse in this
modern world
Expeditious exposure to a massive traditional audience
The pr release service has an affordable cost
A press release syndication service provides Community-based sharing potential
Expeditious exposure to a massive traditional audience
The best press release servicecan cause expeditious exposure to a massive traditional audience as it is necessary for your Metaverse tokens to hit the ground of success as quickly as they can. It is also helpful in gaining initial traction for your brand.
The pr release service has an affordable cost.
It is the responsibility of every business owner to keep the cost of press release service and the marketing tool in check. A special feature of a press release is that it is cost-effective and in the range of all businessmen.
A press release syndication service provides
Community-based sharing potential.
A press release syndication service provides community-based sharing potential as once the press release related to your website is distributed to the people then, they will begin to interact with the content and valuable information which is given related to their metaverse tokens, and if they find it valuable and effective so the sales of your tokens will increase.
Yamaha's flagship noise-canceling wireless headphones release in the US for $280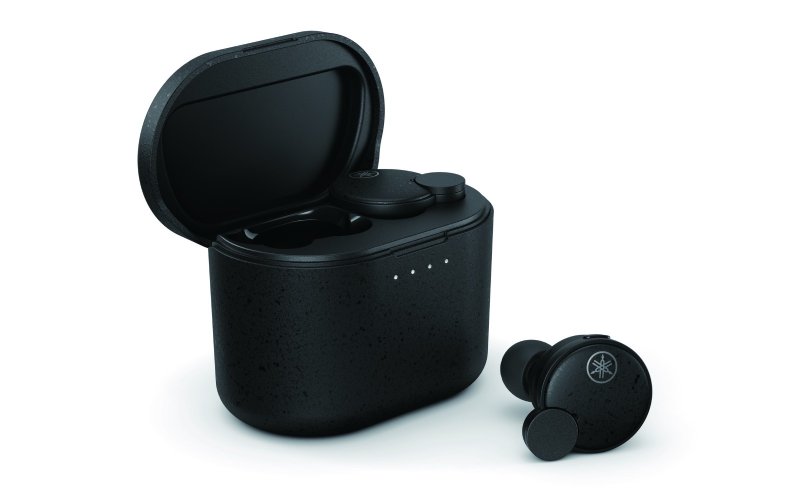 In the wake of sending off earlier this summer, Yamaha's flagship TW-E7B wireless headphones are presently accessible in the US. You can get them beginning today for $279.95. The TW-E7B have a few things going for them. They're the first true wireless headphones from Yamaha to incorporate the organization's proprietary active noise cancelation algorithm. Yamaha claims its interpretation of ANC doesn't "color" audio the manner in which a few implementations do. The headphones additionally feature an internal microphone that monitors how the shape of your ear means for audio output and adjusts accordingly.
A considerable lot of the other software features you'll find on the TW-E7B are standard at this cost range. The standard ambient mode makes an appearance, as does Google's Fast Pair. For gamers, there's a low-latency mode you can initiate by triple tapping the volume down button on the right headphone. On that note, the consideration of built-in volume controls is prominent. Most obvious wireless headphones don't have them. Bluetooth codec support isn't so broad as some of the tiny headphones we've seen raised a ruckus around town as of late, yet you really do gain access to AAC and aptX versatile.
As per Yamaha, you can get as long as six hours of battery life from the headphones alone, and a total of 22 hours with the included charging case. The casing protecting the 10mm drivers is IPX5 certified against moisture. The TW-E7B are accessible in four colors: black, dark blue, beige and white. They likewise accompany five unique silicone eartips.