The GAFM Global Academy has Recognized Select Coursera Courses as a Path to Professional Certification and Designations

The Board of Standards will allow graduates to register for professional certifications. Graduates of select Courser courses will be able to apply directly to for certifications.
About the GAFM Board of Standards – The Board of Standards is the 1st US Certification body to be TUV Accredited and ISO Certified 29990 for Training & ISO 9001 Certified. The IP-Intellectual Property Certifications can be licensed to qualified graduates. The Board is a 20-year-old "Vendor Neutral" Certification body that specializes in certifications in: 1) Project Management 2) Finance Analysts and Financial Planning 3) Human Resources 4) Economics 5) Risk Management 6) Accounting 7) Management Consulting 8) Wealth Management and Trust/Estates 9) Marketing and e-Marketing
Accredited MOOC Certification – The Board has successfully identified courses from Coursera
Examples of Pilot Coursera Certification– Here are 8 Courses that would be Accredited for Certification.
Benefits:
After registering for certification, the certified member could use the Credential after their name: Example: John Lee, AFA Accredited Financial Manager ® or Chris Lee, MPM Master Project Manager ®
Our Certification Program is accredited by the TUV in Europe and ISO Certified for 29990 and 9001.
Our Certification Body is in mutual recognition with the ACBSP Accreditation Agency and a Standards agreement with the CHEA Council on Higher Education.
Accreditation and Registration
Please Register after completing your MOOC Course Listed Above at GAFM.com
Go to the GAFM website, contact us with your course completion digital certificate, and you will become eligible to register for certification. Email to

[email protected]

The Board of Standards is the only US Certification body to have certification legal agreements on standards with the ACBSP Accreditation Agency, The Arab Academy of the Arab League, The CHEA QG, along with having Accreditation from the TUV in the EU which is not subject to BREXIT.
Disclaimer: Some courses have a fee and some may even be free. Some courses and providers offer excellent subscription programs for great prices. Those who successfully complete a course may apply for certification after showing good-faith completion of the requirements of the course, experience, education, and agree to CE and Continuing Education. Certification requires registration and payment of certification or designation fee. The GAFM does not endorse or recognize directly any school, professor, or group nor has the GAFM received any direct endorsement from the course providers or professors.
Omar Choudhury Tells Us How He Helps Thousands Of His Clients Build Credible Instagram Pages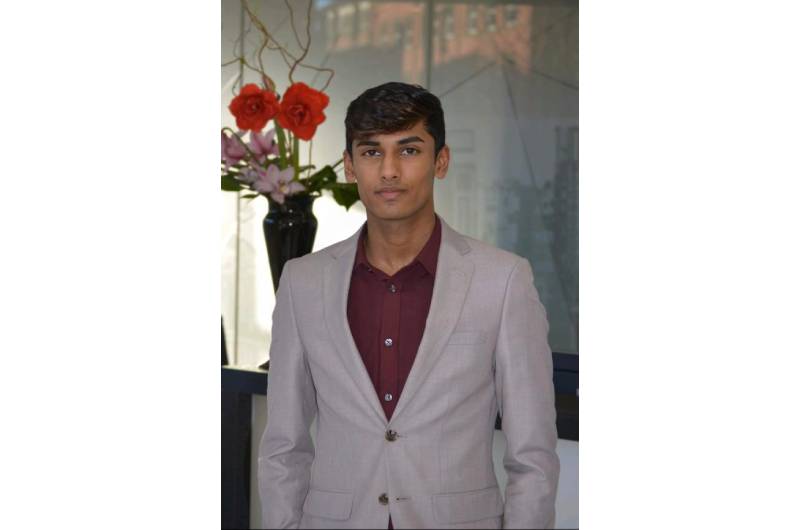 Omar Choudhury is a well-known social media strategist, digital marketer, and high-ticket closer. In the last two years alone, one of his main companies "Grow With Us Agency" has transformed the lives of over 2500+ clients worldwide. By doing so, the multi-million-dollar company has become a household name for many entrepreneurs and influencers who are looking to grow a strong following on the platform. 
Founding
Based out of Miami, the company is run by Omar, Dre, Arthur, and their amazing team of over 100+ hard-working individuals based all over the world. The company is focused on its client's growth, both online and financially. The main USP of the business is how well they scale Instagram brands and help their clients to monetize their newfound credibility.
Collaborations
The company has teamed up with some of the largest social media stars around the world, including Supreme Patty, Lele Pons, and Fivio Foreign to give back to the community. They have given away cash, PS5s, and even a car. Talk about helping people out during Covid! These giveaways allow their clients to get an opportunity to grow their following by tens of thousands of real fans all coming to their page to check them out.
Services
Some of the largest entrepreneurs in the world use the company's services. But Grow With Us Agency didn't become a household name in the Instagram world by just offering follower growth. Rather the company focuses on a full range of services to ensure their client's entire brand is fully established. Allowing their clients to also benefit from high-level engagement, access to being published on some of the biggest articles in the world, high ticket sales coaching, and a private community, the company has ensured that their clients are on a fast track to success by working with them.
If you are looking for help in building a credible online brand, then message Omar on Instagram for further advice.
Ace digipreneur Salman Altaf lays down the pros and cons of owning an online business.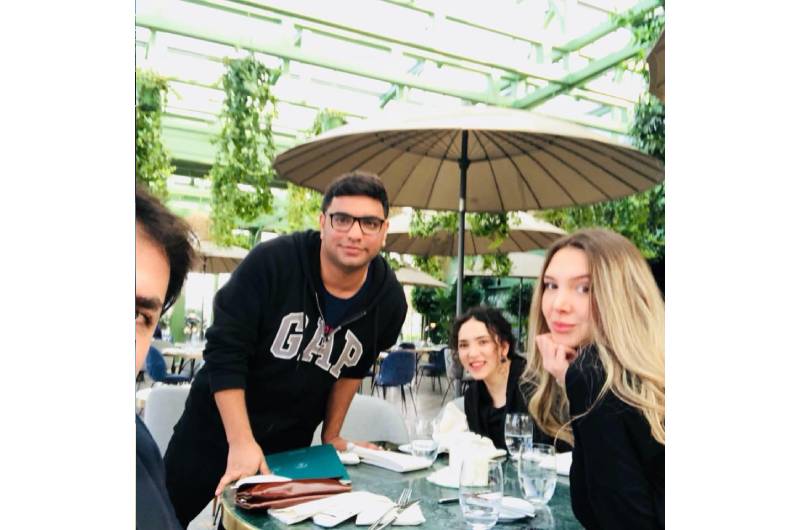 Owner of a successful Ecommerce company named 'Blue Cascade', Salman shares some useful insights on the online business.
Running an online business looks seemingly easy from a distance but it requires its own set of skills. The basics though are same as running a brick-and-mortar business but there is much more to it and one has to be clear of its advantages and disadvantages before taking a plunge into it. Salman Altaf who has been in the Ecommerce business since long explains the workings of online business. He says, "online sales are expected to reach a whopping $4.5 trillion by 2021 according to experts, and that's huge. The growing number of businesses entering the digital arena are enough proof of the fact that this business works for sure and there are many reasons for that. On the flip side, many ventures fall flat on their face and are unable to survive for long. To cut it short, there's a humongous gap between success and failure, and these need to be addressed to have a clear picture on the online business."
Many online ventures are unable to figure out this difference and fail miserably. To survive in this cut throat competitive industry, one must understand how to push the business to glory by drawing a clear line between what works well and what does not. One of the biggest advantages of running an online business is that it has low overhead costs and one does not have to invest heavily in a storefront which burns a hole in the pockets. Physical businesses have loads of overhead costs which can eat up your profit margins to a great extent. The second biggest advantage of having a online store is a wider reach which does not have any geographical limitations. Unlike a physical store you can reach your customer located in any part of the world. On the flip side an online store lacks the kind of credibility that a physical store enjoys and this works as one of the biggest disadvantages of having a online business. Why? Because a traditional brick and mortar store has invested time and money in building up his storefront and is accessible to the end user whereas the criteria to open a online store is almost nil and they are also not taken up as legitimate as physical stores. The lack of face to face interaction which are replaced by customer service phone numbers, emails and chats also don't go down with customers who trust more on over the counter interactions, and this perhaps is one of the biggest disadvantages that go against an online business.
There are many pros and cons in every business that you take up but it's up to you how to scale it to growth by applying proper methods which work in favour of the business, concludes Salman.
'League of Legends' animated series is coming to Netflix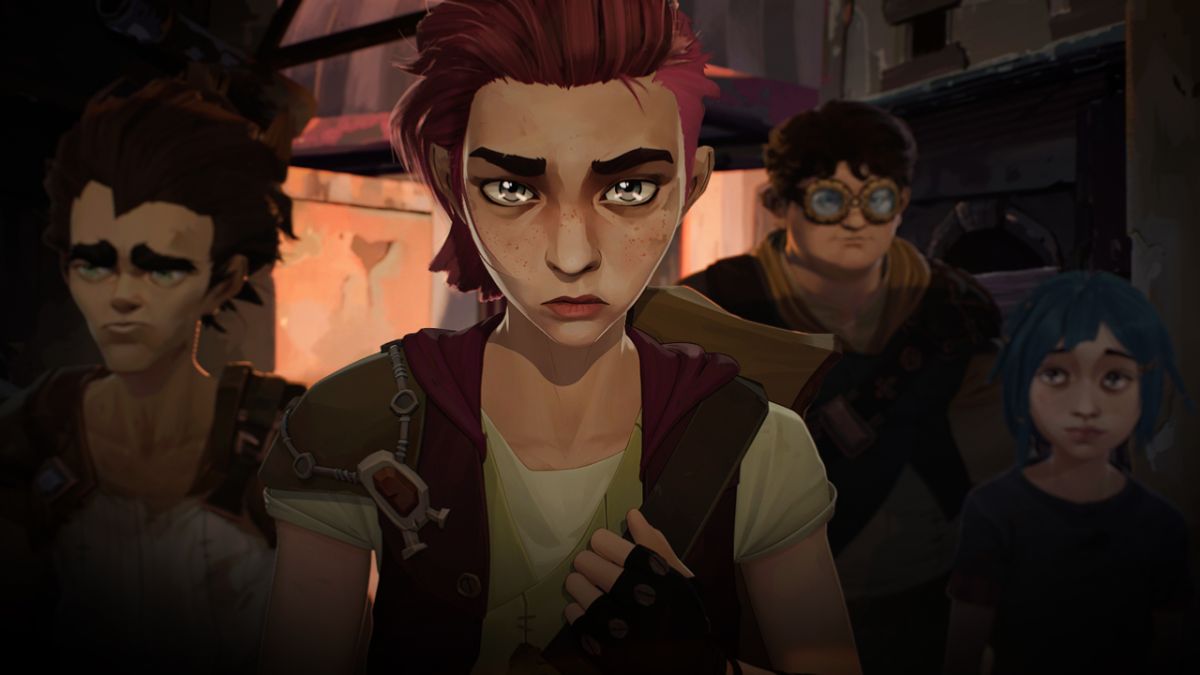 Class of Legends first animated series is coming to Netflix. League of Legends Arcane will hit the streaming service in a little while this fall, as indicated by new teaser trailer released on Monday.
The teaser might be only a few seconds long, yet it already seems to reveal a few things about what the show's plot could incorporate. The trailer opens with a battle between Vi, Jinx, who are as of now familiar parts of the League of Legends universe, and a secretive third character who appears to skate on dividers, and another with lightning powers and some sort of staff weapon.
While they definitely knew from the series' first teaser that it would likely be about the origins of Jinx and Vi, it appears to be this new character could be important for the explanation the two in the long run became enemies.
Alongside their story, they will likewise presumably get some backstory of Runeterra's two contending twin cities, Piltover and Zaun — which may be the green-light soaked city they see toward the finish of the mystery. The two urban areas are fixated on innovation, yet while Piltover is a steampunk perfect world, Zaun's unchecked experimentation led a lot more darker outcome.
In the event that the series is set around these two cities, it's additionally conceivable they could see appearances from unmistakable characters like Viktor, Warwick, Caitlyn, or any of the other dozen or so advocate from the region.
League of Legends Arcane will be produced by Riot Games in association with Fortiche Productions, which it has worked with on a few cinematics and music videos before. The arrangement will make debut on Netflix later this fall.