Three Steps To Break Through The Noise Of A Cultural Tentpole
With only a few months to go before Coachella Valley Music and Arts Festival 2019, fans are already buzzing with excitement. But the performances might not be the single most memorable element of the festival. Coachella has become a destination for brands to provide meaningful consumer experiences by leveraging its massive pool of attendees.
Cultural tentpoles — as these large, recognizable events are called — create opportunities for engagement that brands can't always create on their own. Whether the activation is the campaign's centerpiece or plays a supporting role in the larger experience, tentpoles provide the perfect opportunity for your brand to capture its target audience's attention. Here's how you can capitalize on these cultural moments through experiential marketing tactics.
1. Identify brand-right tentpoles. Determine the moments relevant to your brand and present opportunities that will help you capitalize on the demographic attending. Without a deep understanding of the cultural conversations and undertones around the tentpole, you run the risk of coming across as insincere or passé.
By combining an understanding of the cultural context around a major event with thoroughly weighed audience insights, you can find more organic opportunities to inject your brand into.
Brands can't create individual moments at unrelated events, much fewer milestones in bigger campaigns. Having a fluent understanding of the experiential landscape across multiple tentpoles will help you position your brand within the cultural moments most meaningful to your audience.
2. Give your audiences something new. Major tentpoles attract big brands from multiple industries, but only the ones with the smartest plans win audience attention. Lean on what makes your brand different. Hyper-tailored experiences, hands-on tech integrations, exclusive merch, and gamified activities are just a few tools you can use to stand out from the typical fare. But a tool is only as good as the strategy underpinning it.
Any brand can offer RFID wristbands to check in at an event, but when that technology serves a unique purpose — like helping attendees search for clues in a branded scavenger hunt or unlock exclusive content — consumers are more likely to remember the engagement and the accompanying brand associations. Identify the brand message you own, then outline a strategy to surprise attendees with something unique at every touchpoint of their journey.
3. Craft a story that consumers want to share. Per the study "EventTrack 2018," over 90% of consumers feel more positive about a brand after attending a sponsored event. But only a few brands can win consumers' attention before, during, and after the event.
Give attendees something worth remembering by integrating shareable moments that they can share outside the walls of the event. Leverage social media and interactive technology to give guests a reason to stay engaged post-event.
But don't miss the opportunity to layer a digital marketing strategy that combines social capture and amplification. Then, incentivize people to share and engage online. Reward guests with special promos, exclusive content, or limited-edition merch when they engage with digital opportunities.
Finally, track audience sentiment toward your brand in the following days and weeks. What are people saying online? Did the event help you reach your goals? Have engagement metrics increased? Determine what people are talking about, then use that information to optimize the next activation.
Events like Coachella exist as tentpoles around which brands can center their activation efforts. But "showing up" isn't half the battle. You must evaluate these opportunities to determine whether the tentpole makes sense for your brand. Once you're there, it's about creating moments that break the mold and keep the story alive. Only then will you find sustainable value in activating at a culture tentpole.
Source: https://www.mediapost.com/publications/article/332718/3-steps-to-break-through-the-noise-of-a-cultural-t.html
Meet the High-Flying CEO of Eenvest.com – Li yang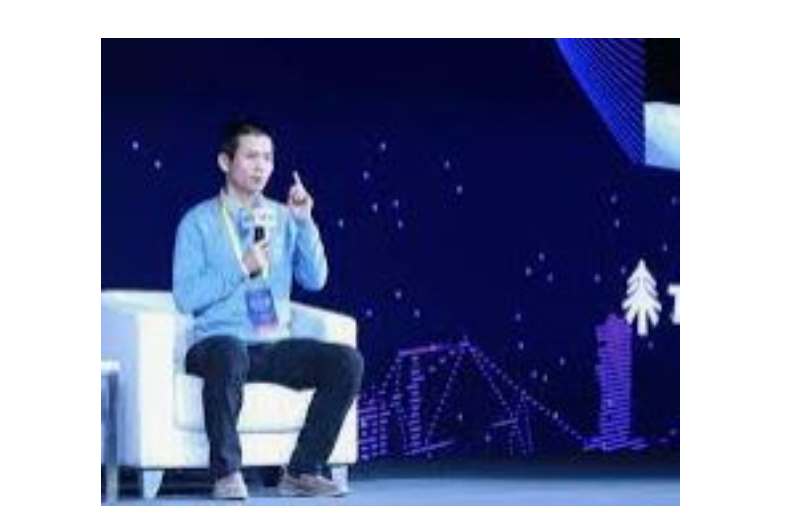 Li Yang is a Chinese Canadian business executive, who is the founder and CEO of Eenvest.com, the world's first blockchain powered High frequency trading service by trading volume, as of April 2018. Li Yang was previously a member of the team that developed several blockchain and also served as chief technology officer in top Financial organisations.
Yang was born in St Hubei province, China. In the late 1980s, he moved with his family to Vancouver, British Columbia, Canada. His father was a professor in China before they left the country.
In his teenage years, Yang helped support his family by working a number of service industry jobs which included being a McDonald's employee.
Yang Attended McGill University in Montreal, Canada, where he majored in Finance and Economics.
After college, Yang began working for the Tokyo Stock Exchange, developing software for matching trade orders. He also worked at Bloomberg where he was a developer of futures trading software.
In 2017, Yang left Coinbase to start a Blockchain based Stock trading firm called Eenvest. He launched the company to online clients in february 2019, following a $25 million funding. In less than 2 years, Yang has grown eenvest.com into the world's largest Blockchain based Stock trading platform by volume.
Rico Torres: No Limitation To What You Can Achieve In Life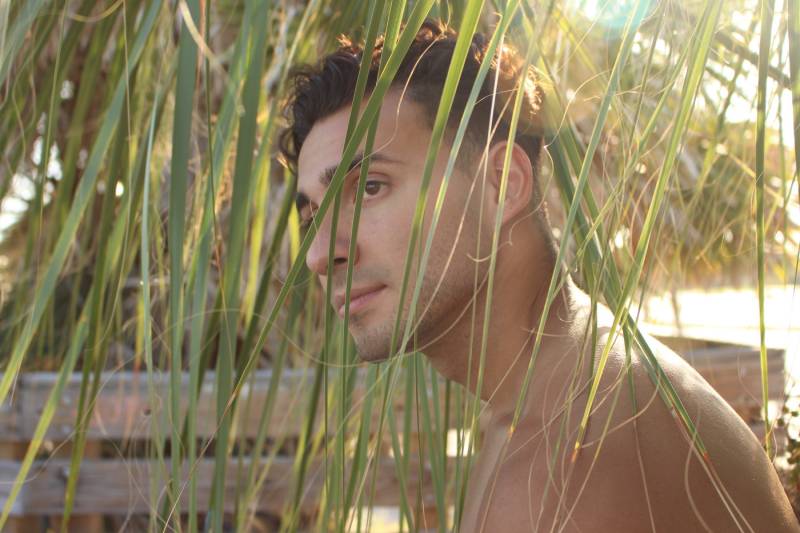 Rico loves to enhance individuals' lives. That is the reason he decided to impart information and mindfulness through the substance he makes. He is a multi-gifted character with his name across numerous life territories. He can utilize substances to move individuals since he has experienced a ton throughout everyday life. Along these lines, to reward society, he utilizes his Instagram to reach and show individuals the genuine estimation of life.
Rico is renowned today not on the grounds that he trusts in cultural standards but since he burrowed profound to discover his motivation. He was very nearly turning into a specialist subsequent to examining Biological Health Science at the University of South Florida. He made a progression of strides that carried him to where he is today.
His experience wasn't extraordinary compared to others you would respect, yet his flexibility and assurance are something worth loving. Rico is a Colombia-conceived American because of his folks' movement. Seeing his folks isolated and engaging in anorexia and asthma were testing experiences he confronted growing up.
He would take part in battles in school to try not to be tormented. Along these lines, he needed to change secondary school multiple times. Discouragement set in, and Rico experienced tension. He would not like to live in hopelessness, so he moved himself to deal with his body. Rico is solid today in view of wellness and strength preparing he used to break liberated from psychological instability. Presently, he has an incredible body that makes him perceptible among the group.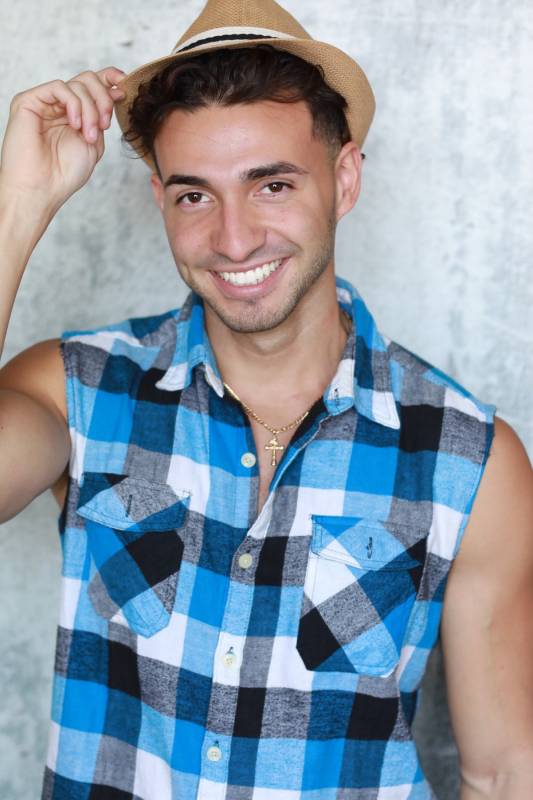 Rico is a fruitful businessperson with in excess of ten dynamic organizations, including a few investment properties. As a model, he works together with various brands to be their minister. As a committed extremist, he has gone on clinical mission excursions to Ecuador, Peru, and Nicaragua. This was never an issue for him since he adores voyaging.
With no experience or information about media outlets, Rico relinquished his journey to be a specialist to begin new vocations altogether. He accepts with the correct equilibrium, it isn't difficult to take a stab at something new. In spite of the fact that Rico bombed commonly attempting to be inventive, he was adequately firm to conquer his prosperity deterrents.
You can check out this website https://ricotorresworld.com/ and https://www.ricoroyalty.com/
Amar Patel – The King of Effective and Reliable Multi-Vitamins In India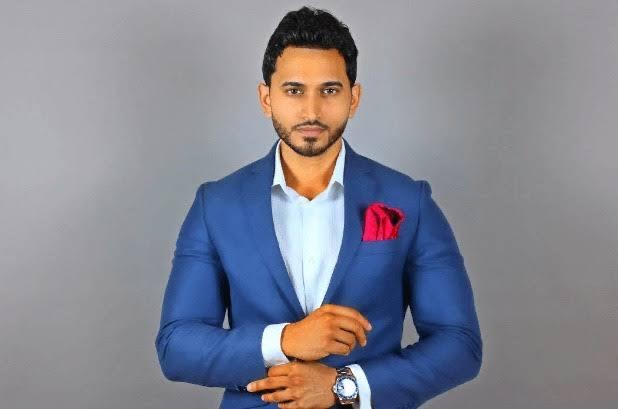 In an unfortunate business-dominated world where all those entrepreneurs are concerned with, is profit, there are few who actually do business that matters on an internal level. And by this, we mean the nutrition and health care business. Speaking of nutrition, the one name to be reckoned with in the field is that of entrepreneur Amar Patel. Amar has not only benefited from a business standpoint because of the pandemic but has also helped the country with his superior-quality supplements, which saw a huge sale during the pandemic.
Apart from stocking up on masks, face shields, and sanitisers, another huge product that was consumed by a huge majority, were nutrition supplements. Given COVID attacks one's immunity, there was a huge surge in the demand for nutrition supplements and the ones that Amar's company brought to the market, came highly recommended. In fact, his company's sales skyrocketed to a staggering 415% in just one week of March 2020. And his current sales, now that the threat of COVID-19 has gone down considerably, are still at an amazing 160%.
Amar Patel, himself, is a fitness junkie. And one look at his social media account proves our claim. He definitely promotes healthy living given he is all about health and wellness. Amar has been in this field for the past 8 years and knows the ins and out of how health is of utmost importance for an individual. He is also one of the leading names in the business of manufacturing dietary and multivitamin supplements and related products in the country.
Amar believes that his company has reached where it is today in the market because of his responsible collaborations. This is one entrepreneur who does not wish to risk the quality of his business and its reputation and collaborates with only top nutrition and fitness companies for his products. In fact, his cut-list includes doing business with only those brands that have been featured as top-brands in magazines like Forbes. Well, responsible and smart… the two best qualities of a successful entrepreneur. Wouldn't you agree?