Three Steps To Break Through The Noise Of A Cultural Tentpole
With only a few months to go before Coachella Valley Music and Arts Festival 2019, fans are already buzzing with excitement. But the performances might not be the single most memorable element of the festival. Coachella has become a destination for brands to provide meaningful consumer experiences by leveraging its massive pool of attendees.
Cultural tentpoles — as these large, recognizable events are called — create opportunities for engagement that brands can't always create on their own. Whether the activation is the campaign's centerpiece or plays a supporting role in the larger experience, tentpoles provide the perfect opportunity for your brand to capture its target audience's attention. Here's how you can capitalize on these cultural moments through experiential marketing tactics.
1. Identify brand-right tentpoles. Determine the moments relevant to your brand and present opportunities that will help you capitalize on the demographic attending. Without a deep understanding of the cultural conversations and undertones around the tentpole, you run the risk of coming across as insincere or passé.
By combining an understanding of the cultural context around a major event with thoroughly weighed audience insights, you can find more organic opportunities to inject your brand into.
Brands can't create individual moments at unrelated events, much fewer milestones in bigger campaigns. Having a fluent understanding of the experiential landscape across multiple tentpoles will help you position your brand within the cultural moments most meaningful to your audience.
2. Give your audiences something new. Major tentpoles attract big brands from multiple industries, but only the ones with the smartest plans win audience attention. Lean on what makes your brand different. Hyper-tailored experiences, hands-on tech integrations, exclusive merch, and gamified activities are just a few tools you can use to stand out from the typical fare. But a tool is only as good as the strategy underpinning it.
Any brand can offer RFID wristbands to check in at an event, but when that technology serves a unique purpose — like helping attendees search for clues in a branded scavenger hunt or unlock exclusive content — consumers are more likely to remember the engagement and the accompanying brand associations. Identify the brand message you own, then outline a strategy to surprise attendees with something unique at every touchpoint of their journey.
3. Craft a story that consumers want to share. Per the study "EventTrack 2018," over 90% of consumers feel more positive about a brand after attending a sponsored event. But only a few brands can win consumers' attention before, during, and after the event.
Give attendees something worth remembering by integrating shareable moments that they can share outside the walls of the event. Leverage social media and interactive technology to give guests a reason to stay engaged post-event.
But don't miss the opportunity to layer a digital marketing strategy that combines social capture and amplification. Then, incentivize people to share and engage online. Reward guests with special promos, exclusive content, or limited-edition merch when they engage with digital opportunities.
Finally, track audience sentiment toward your brand in the following days and weeks. What are people saying online? Did the event help you reach your goals? Have engagement metrics increased? Determine what people are talking about, then use that information to optimize the next activation.
Events like Coachella exist as tentpoles around which brands can center their activation efforts. But "showing up" isn't half the battle. You must evaluate these opportunities to determine whether the tentpole makes sense for your brand. Once you're there, it's about creating moments that break the mold and keep the story alive. Only then will you find sustainable value in activating at a culture tentpole.
Source: https://www.mediapost.com/publications/article/332718/3-steps-to-break-through-the-noise-of-a-cultural-t.html
Charting a success story like no other as an investor, digital marketer, and entrepreneur is Wilsonstillrunning.
Wilsonstillrunning has aced the game in entrepreneurship and now vies to thrive in the events and entertainment realm as well.
Astounding are all those people who, instead of only following what others are doing, make sure to carve their own path to success and go ahead in becoming one of their best versions in everything they ever choose to do in their careers. Though this is easier said than implemented, there have been a few professionals who have done that and shown the world that everything is attainable in life if people put their heads down, focus on their goals and stay determined on their journeys to attain the success they seek in their lives. A similar story is of Wilsonstillrunning, a passionate man who ran towards the success he always desired to achieve, and here he is, standing tall as a one-of-a-kind CEO and entrepreneur in the tech space.
Wilsonstillrunning always had a penchant for video games, comics, and the like, and this fondness that he developed as a child transitioned into his hobby and then his career, becoming a tech entrepreneur and CEO in the gaming sector, where he would create his favourite characters and bring them to life in video games and Web3. Being in the tech space has always made him feel highly passionate about his work. However, just like any other entrepreneur vying to expand his portfolio, Wilsonstillrunning, too desired the same.
First, he turned into an investor for supporting many promising small ventures in the tech space, also investing in games like Club House, Thriller, and FaZe Clan, and now he is vying to make a name for himself in the events and entertainment niche as well. This young guy, who calls Croatia his second home and travels the world, thanks to his work in the digital space, is also a growing digital marketer.
Even as a model, content creator/influencer, and cosplayer (@wilsonstillrunning), he has stunned everyone with his work throughout his journey so far.
Handle Multiple Enterprises Successfully_ According to Mohammad Moghadasi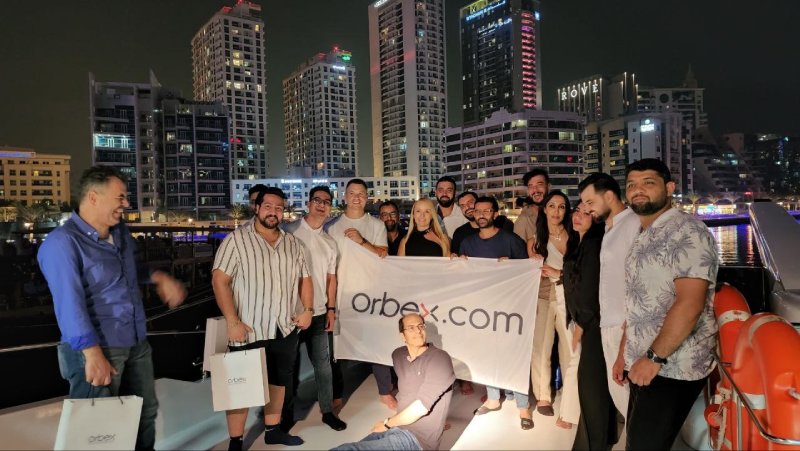 Mohammad Moghadasi is famous for handling a wide range of businesses at once. He works on video games, digital currency, clothing, construction tools, and many other industries. He claims that a good manager is who can handle several tasks together. In this article, Mohammad will give some important points on how to boost your multiple corporations.
Entrepreneurs can manage multiple corporations and make remarkable earnings by focusing on each project as enough as it requires and seeking ways to maximize resources between the different parties. In this essay, there are some practical tips on how to supervise more than one corporation.
Select Wise Projects
Mohammad said: "Before starting a new business, ensure it can turn a profit and that you have the resources to handle it. If, in investigating a doable business vision, you realize that it will take a lot of time and energy to initiate it, consider whether it is worth undertaking the further project at this time or whether your other enterprise paths will suffer too much as a consequence."
Share a Site
When you want to own more than one company, sharing a location is a brilliant idea if possible. He added: "Assigning a joint area enables you to be involved with both businesses on a regular basis and allows you to switch back and forth between the two quickly." It will preserve your time since you will not have to commute between two distinct business places frequently. Hold them as tight as possible if your enterprises can not share an area.
Organize Your Schedule
Mohammad Moghadasi recommends that planning and time management are critical when working on multiple companies at once. By adding a second business to your work combination, you might see that your free time vanishes due to other responsibilities much more quickly. Organizing your time, in particular, can help you preserve ample time each week to spend on important work tasks that demand your full attention, along with meeting sessions, arrangements, and private time. Organization can help you split your time correctly between your different corporations.
William Wang collaborates with Mission Peak to flourish Bicaro Holding's business
Cannabis farming investments are now easily accessible with a Thai company called Bicaro Holding. To establish cannabis farms in Thailand, the business inks a tactical collaboration agreement with Mission Peak (Thailand) Co. LTD in the most recent statement.
William Wang has partnered with Mission Peak to increase the services offered by Bicaro Holding. The company's primary goal is to increase investor value and generate income for them by cultivating cannabis on a massive scale in numerous greenhouses.
The main objective of Bicaro Holding is to maximize investor value and generate profits through the extensive cultivation of cannabis in multiple greenhouses all across Thailand. To establish cannabis farms in Thailand, Mission Peak (Thailand) Co. LTD. and Tom Kruesopon (Mr. Weed) worked together. Through this partnership, Bicaro Holding's farms may produce cannabis that is of a certain quality and follows a particular set of guidelines.
Additionally, it ensures that the cannabis grown in Bicaro Holding's fields meets a certain standard and adheres to a set of rules. Through the Herbidus Medical and Wellness Center, which owns a license permitting the sale of cannabis in Thailand, the agreement also secures a sales channel for the goods produced by the farms.
The staff leading Bicaro is knowledgeable about the geography of Thailand and has made investments across several industries. Using the following qualities, it assists its clients and investors:
Skilled Group: The Bicaro Holding management team comprises multi-skilled serial business owners.
High-Quality Cannabis: Bicaro Holding conforms to a particular standard for cannabis growing and follows a set of protocols and instructions.
Partnerships: Bicaro Holding has several relationships to guarantee the security of your investment in our farms.
About the Company – Bicaro Holding
William Wang established the cannabis agricultural investment firm Bicaro Holding. Its main goal is to boost investor value and generate income through the extensive cultivation of cannabis in multiple greenhouses throughout Thailand. Invest in Thai cannabis production by joining the Bicaro Holding team. The business now runs one farm in Thailand's Thanyaburi District.
Visit the official website to learn more about investing in the cannabis industry for potential investors. People may find out more information about the projects of Bicaro Holding on its social media pages on Facebook and Instagram. The founder Willian Wang has also been featured in Forks Daily and Coinmicroscope.