Three Steps To Break Through The Noise Of A Cultural Tentpole
With only a few months to go before Coachella Valley Music and Arts Festival 2019, fans are already buzzing with excitement. But the performances might not be the single most memorable element of the festival. Coachella has become a destination for brands to provide meaningful consumer experiences by leveraging its massive pool of attendees.
Cultural tentpoles — as these large, recognizable events are called — create opportunities for engagement that brands can't always create on their own. Whether the activation is the campaign's centerpiece or plays a supporting role in the larger experience, tentpoles provide the perfect opportunity for your brand to capture its target audience's attention. Here's how you can capitalize on these cultural moments through experiential marketing tactics.
1. Identify brand-right tentpoles. Determine the moments relevant to your brand and present opportunities that will help you capitalize on the demographic attending. Without a deep understanding of the cultural conversations and undertones around the tentpole, you run the risk of coming across as insincere or passé.
By combining an understanding of the cultural context around a major event with thoroughly weighed audience insights, you can find more organic opportunities to inject your brand into.
Brands can't create individual moments at unrelated events, much fewer milestones in bigger campaigns. Having a fluent understanding of the experiential landscape across multiple tentpoles will help you position your brand within the cultural moments most meaningful to your audience.
2. Give your audiences something new. Major tentpoles attract big brands from multiple industries, but only the ones with the smartest plans win audience attention. Lean on what makes your brand different. Hyper-tailored experiences, hands-on tech integrations, exclusive merch, and gamified activities are just a few tools you can use to stand out from the typical fare. But a tool is only as good as the strategy underpinning it.
Any brand can offer RFID wristbands to check in at an event, but when that technology serves a unique purpose — like helping attendees search for clues in a branded scavenger hunt or unlock exclusive content — consumers are more likely to remember the engagement and the accompanying brand associations. Identify the brand message you own, then outline a strategy to surprise attendees with something unique at every touchpoint of their journey.
3. Craft a story that consumers want to share. Per the study "EventTrack 2018," over 90% of consumers feel more positive about a brand after attending a sponsored event. But only a few brands can win consumers' attention before, during, and after the event.
Give attendees something worth remembering by integrating shareable moments that they can share outside the walls of the event. Leverage social media and interactive technology to give guests a reason to stay engaged post-event.
But don't miss the opportunity to layer a digital marketing strategy that combines social capture and amplification. Then, incentivize people to share and engage online. Reward guests with special promos, exclusive content, or limited-edition merch when they engage with digital opportunities.
Finally, track audience sentiment toward your brand in the following days and weeks. What are people saying online? Did the event help you reach your goals? Have engagement metrics increased? Determine what people are talking about, then use that information to optimize the next activation.
Events like Coachella exist as tentpoles around which brands can center their activation efforts. But "showing up" isn't half the battle. You must evaluate these opportunities to determine whether the tentpole makes sense for your brand. Once you're there, it's about creating moments that break the mold and keep the story alive. Only then will you find sustainable value in activating at a culture tentpole.
Source: https://www.mediapost.com/publications/article/332718/3-steps-to-break-through-the-noise-of-a-cultural-t.html
Yamaha's flagship noise-canceling wireless headphones release in the US for $280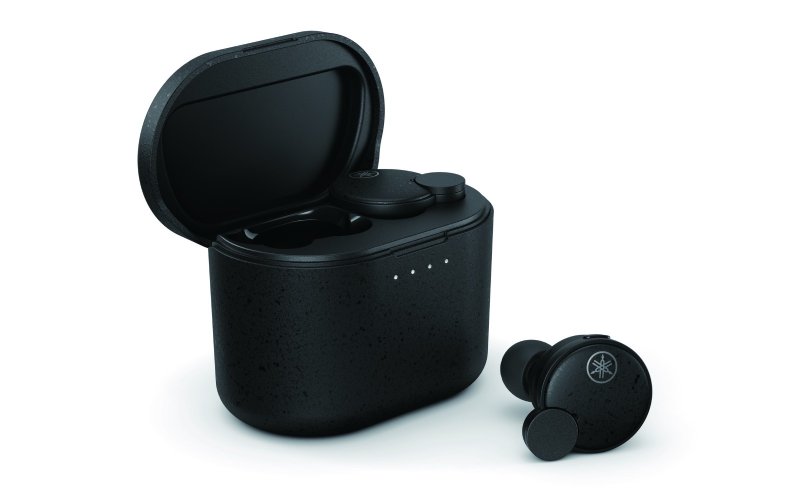 In the wake of sending off earlier this summer, Yamaha's flagship TW-E7B wireless headphones are presently accessible in the US. You can get them beginning today for $279.95. The TW-E7B have a few things going for them. They're the first true wireless headphones from Yamaha to incorporate the organization's proprietary active noise cancelation algorithm. Yamaha claims its interpretation of ANC doesn't "color" audio the manner in which a few implementations do. The headphones additionally feature an internal microphone that monitors how the shape of your ear means for audio output and adjusts accordingly.
A considerable lot of the other software features you'll find on the TW-E7B are standard at this cost range. The standard ambient mode makes an appearance, as does Google's Fast Pair. For gamers, there's a low-latency mode you can initiate by triple tapping the volume down button on the right headphone. On that note, the consideration of built-in volume controls is prominent. Most obvious wireless headphones don't have them. Bluetooth codec support isn't so broad as some of the tiny headphones we've seen raised a ruckus around town as of late, yet you really do gain access to AAC and aptX versatile.
As per Yamaha, you can get as long as six hours of battery life from the headphones alone, and a total of 22 hours with the included charging case. The casing protecting the 10mm drivers is IPX5 certified against moisture. The TW-E7B are accessible in four colors: black, dark blue, beige and white. They likewise accompany five unique silicone eartips.
Tata Motors EV subsidiary gets Ford's Sanand plant for ₹726 crore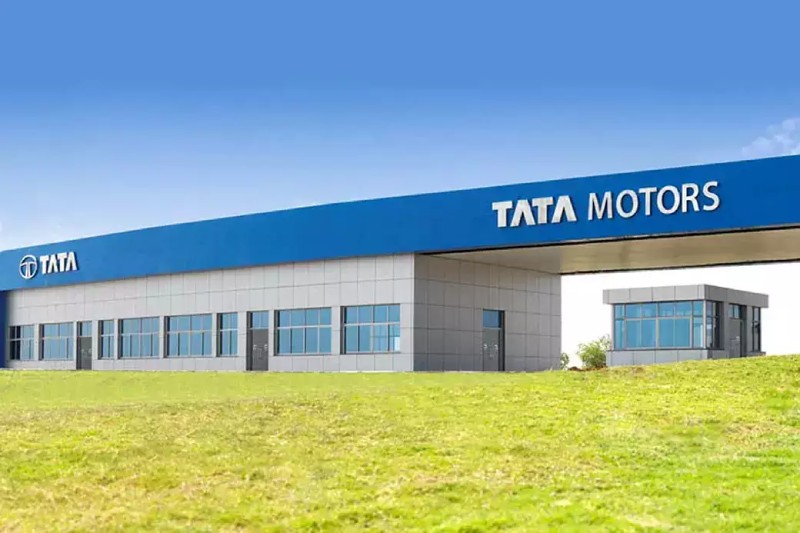 Tata Motors Sunday said its subsidiary Tata Passenger Electric Mobility Ltd (TPEML) has signed a Unit Transfer Arrangement (UTA) for the obtaining of Ford India's manufacturing plant at Sanand in Gujarat for ₹725.7 crores.
As part of the agreement, Tata Motors will get whole land and buildings, vehicle manufacturing plant alongside machinery and equipment situated in that, the Mumbai-based auto major said in a late-night notification to the stock trades.
As part of the agreement, every one of the qualified representatives at the Sanand unit of Ford India will be moved to Tata Motors.
Ford India will keep on working its powertrain manufacturing facility by renting back the land and buildings of the powertrain manufacturing plant from Tata Passenger Electric Mobility based on mutually agreed terms, Tata Motors said.
Tata Motors EV subsidiary additionally consented to offer work to the qualified representatives of the powertrain manufacturing plant on the off chance that Ford India discontinuance of such operations, the statement added.
The closure of the transaction will be dependent upon the receipt of significant approvals from the government authorities and fulfilment of customary condition precedents. The government of Gujarat, TPEML and FIPL have previously executed a tripartite MoU on 30th May 2022 to help all significant approvals for the above transaction.
The unit is neighboring the current manufacturing facility of Tata Motors Passenger Vehicles Limited at Sanand, which ought to help in a smooth transition, Tata Motors said.
This acquisition is timely and a win-win for all stakeholders. It will unlock a state-of-the-art manufacturing capacity of 300,000 units for each annum which is scalable to 420,000 units for every annum, the auto major added.
"The agreement with FIPL signed today is beneficial to all stakeholders and reflects Tata Motors strong aspiration to further strengthen its market position in the passenger vehicles segment and to continue to build on its leadership position in the electric vehicle segment," Tata Motors Passenger Vehicles MD Shailesh Chandra said.
Steve Armstrong, Transformation Officer of Ford Motor Company, said the declaration denotes a significant step forward in the organization's ongoing business restructuring in India, which is part for its Ford+ plan for vital change.
"With the transfer of employment for eligible vehicle manufacturing employees included in the agreement, this milestone also highlights our best effort in caring for those impacted by the restructuring," he said.
The organization had in September last year reported that it would stop vehicle production at its two plants in India as part of a restructuring exercise.
Both Tata Passenger Electric Mobility and Ford India will cooperate over the course of the next few months to fulfill all the condition precedents and get the required regulatory approvals for the closure of the transaction, Tata Motors said.
AirAsia India Pay Day Sale gets reasonable fares for domestic travel
AirAsia India has presented a Pay Day sale with costs as low as Rs 1,499. The idea of the Pay Day sale is to make short aerial routes like Delhi-Jaipur affordable for all.
Flight costs have forever been a major concern for middle-class families. While costs are exclusive and high for most airlines operating in India, AirAsia India has thought of limited charges across India for shorter aerial routes. The offer is accessible for bookings from July 28, 2022 to July 31, 2022 for travel between August 15, 2022 and December 31, 2022.
AirAsia India's competitors SpiceJet, Vistara and Indigo are likewise offering reasonable rates for short trips, yet nothing as low as Rs 1,499. The aircrafts keep on being among the most dependable airlines in the nation, as detailed by the Directorate General of Civil Aviation (DGCA).
AirAsia India Pay Day Sale 2022
You can book your AirAsia India flight now, and travel later anyplace between August 15 and December 31, 2022. The declaration was made on the official website, portable and significant booking platforms.
As of now, AirAsia is extending its network to Lucknow with tasks beginning from August 5, 2022. It will offer direct flights to Bengaluru, Kolkata, Goa, Mumbai and Delhi. In addition, you can advantageously travel to Srinagar, Kochi, Guwahati and Hyderabad in one stop.
Guidelines, Terms and Conditions on Pay Day Sale
The offer is just legitimate on AirAsia India (I5) flights and is non-transferable, and interchangeable for cash or different products. Since seats are restricted, they may not be accessible for all dates, routes or flights. The limited inventory offer is accessible on a first-come-first-save basis. On the off chance that the offer is sold out, regular fares will highlighted for book.