To transform you from an employee to an entrepreneur, Maziar Rajabi, a well-known businessman shares his bits of tips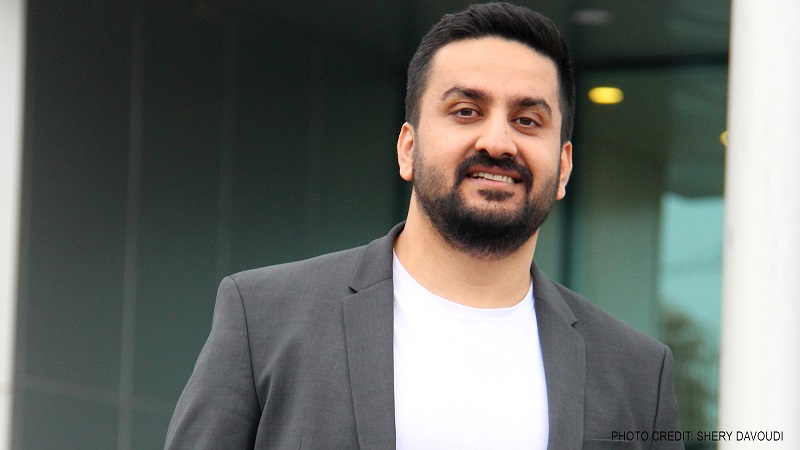 Transitioning your life smoothly from being an employee to a successful entrepreneur is what we need to know from Rajabi.
There are thousands of people already in the world who can try to pass on the needed confidence or energy to transform you into a different individual, but how many of those can actually change your life forever? Well, there are some rare gems as well in this world that are a living example who can literally take you up the ladder in life just like Maziar Rajabi. Today he is one of the most famous businessmen in the entire of Iraq.
Rajabi belongs to Divandareh City, which is a Kurdistan Province of Iran. He never wanted to settle down only being an employee as he had always seen his father work at a bank for many years & maintain a routine life. Rajabi wanted to break the norms & be on the other side of the business. After completing his post-graduation, he began his career by becoming an employee to a Canadian company called Canadian Green Solutions Inc. Then, he worked for an Italian company named Mattioli S.A.S as a shareholder. His initial works consist of working as a marketing sales manager & then even trying his hands in the IT field. Later, he also became a senior partner for foreign companies in Iraq at the International Business Advisory.
Hence, only after accumulating so much knowledge by working with various people in different fields, he jumped at partnering Iraq's famous oil service company called "Verse Oil Service" which also has achieved the number 1 spot on Google search results. Today the company is one of the best-considered bitumen products companies that deal with over 12 countries & 3 continents. Thanks to Rajabi.
It becomes imperative, therefore, to know some essential pieces of advice from Rajabi to take the big leap from being an employee to becoming an entrepreneur.
First, share your ideas with family & friends: If you are thinking of becoming an entrepreneur with the ideas you have already developed, remember first to share it with your closed ones & get feedback from them, says Rajabi. This will give you an idea of whether your idea is worth transforming it into a lucrative business or not.
Readily accept the hard work: Rajabi urges people not to leave their jobs already & to recognize the hard work that would come along with managing their job & simultaneously prepping up for their business. It is only when one thinks big & keeps working determinedly that they can make their dream a reality.
Grab that extra opportunity at work: When the company you work with faces a crisis or needs an extra hand to complete a project, grab hold of such opportunities & do not run away from them, points out Rajabi. The more you learn problem-solving, the more it will help in your own business & turn you into an entrepreneur faster.
Learn time-management: If you feel tired at the end of the day working for your corporate job, that won't help you develop your own business. Hence, Rajabi insists on learning how to manage time in a day. He wants people to plan the day according to the tasks they are supposed to do & start early to complete them all on time. And, then asks them to shift their focus effortlessly on working for their business ideas. This will make them more productive & get them on the path of becoming entrepreneurs.
Lastly, Rajabi also suggests budding entrepreneurs to focus on knowing their value proposition. According to what you want to sell, what the market needs & what they will pay you, you must know your value in the market.
It is commendable how Rajabi's life journey has turned out to be, that it has so much to say & teach others & to make the world know that it is at the end of the day the belief a person has in himself that makes him never quit, learn every day & excel at his work turning him into a successful entrepreneur.
Follow Maziar Rajabi on Instagram and Facebook @Maziar.Rajabi
Press Release Syndication Service Is Here Through Which Metaverse Tokens Can Earn More Reputation, which is the internet's repetition
Metaverse refers to changing how we link with technology and developing a 3D effective environment. Moreover, the metaverse token is the currency used by the massive people within the Metaverse. It is gaining the attraction of investors of tech and crypto. Therefore these tokens are a new opportunity for 2022. The term metaverse seems to be everywhere, its projects are reasonably new, and the prices of metaverse tokens are low. In some cases, its price is less than one dollar and also less than one cent in some. The press release syndication service is where your metaverse tokens can earn more reputation; that is the future repetition of the internet.
The users of metaverse tokens can create, buy and sell goods and badged funds. Many promising tokens are set to increase in demand in the upcoming days. Metaverse tokens are the units of currency used to make transactions within the Metaverse, and some are available on exchanges such as coinbase and binance. Thepr release service is here to make the mark of a metaverse in the world which is set to be the next in the digital asset sphere.
Metaverse tokens are virtual currency units used to make transactions digitally within the Metaverse as these tokens are built on Blockchain, and blockchains are designed to ensure security and trust. The best press release service is here to make people aware and sure about the metaverse tokens which can cause a spell on your future.
Types of Metaverse Token
People can use different types of metaverse tokens and get benefits. This essential information is provided to its investors with the help of the best press release service.
ApeCoin
Sandbox
Decentarland
Metahero
Advantages of press release syndication service For
the welfare and due recognition of Metaverse in this
modern world
Expeditious exposure to a massive traditional audience
The pr release service has an affordable cost
A press release syndication service provides Community-based sharing potential
Expeditious exposure to a massive traditional audience
The best press release servicecan cause expeditious exposure to a massive traditional audience as it is necessary for your Metaverse tokens to hit the ground of success as quickly as they can. It is also helpful in gaining initial traction for your brand.
The pr release service has an affordable cost.
It is the responsibility of every business owner to keep the cost of press release service and the marketing tool in check. A special feature of a press release is that it is cost-effective and in the range of all businessmen.
A press release syndication service provides
Community-based sharing potential.
A press release syndication service provides community-based sharing potential as once the press release related to your website is distributed to the people then, they will begin to interact with the content and valuable information which is given related to their metaverse tokens, and if they find it valuable and effective so the sales of your tokens will increase.
Yamaha's flagship noise-canceling wireless headphones release in the US for $280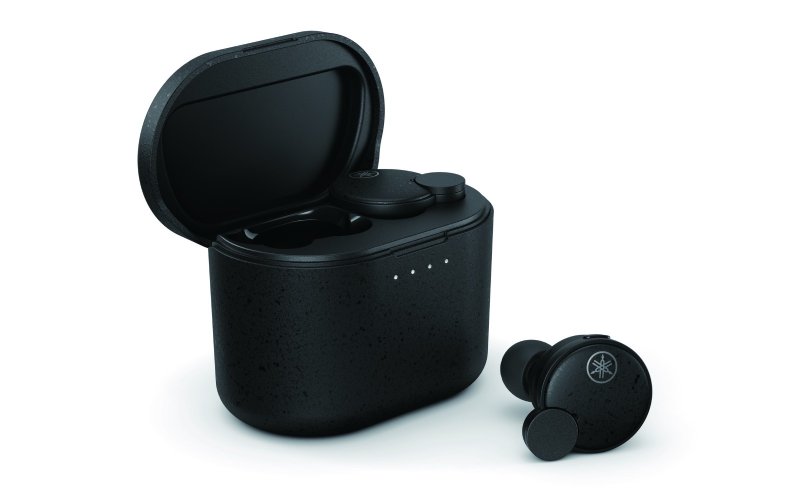 In the wake of sending off earlier this summer, Yamaha's flagship TW-E7B wireless headphones are presently accessible in the US. You can get them beginning today for $279.95. The TW-E7B have a few things going for them. They're the first true wireless headphones from Yamaha to incorporate the organization's proprietary active noise cancelation algorithm. Yamaha claims its interpretation of ANC doesn't "color" audio the manner in which a few implementations do. The headphones additionally feature an internal microphone that monitors how the shape of your ear means for audio output and adjusts accordingly.
A considerable lot of the other software features you'll find on the TW-E7B are standard at this cost range. The standard ambient mode makes an appearance, as does Google's Fast Pair. For gamers, there's a low-latency mode you can initiate by triple tapping the volume down button on the right headphone. On that note, the consideration of built-in volume controls is prominent. Most obvious wireless headphones don't have them. Bluetooth codec support isn't so broad as some of the tiny headphones we've seen raised a ruckus around town as of late, yet you really do gain access to AAC and aptX versatile.
As per Yamaha, you can get as long as six hours of battery life from the headphones alone, and a total of 22 hours with the included charging case. The casing protecting the 10mm drivers is IPX5 certified against moisture. The TW-E7B are accessible in four colors: black, dark blue, beige and white. They likewise accompany five unique silicone eartips.
Tata Motors EV subsidiary gets Ford's Sanand plant for ₹726 crore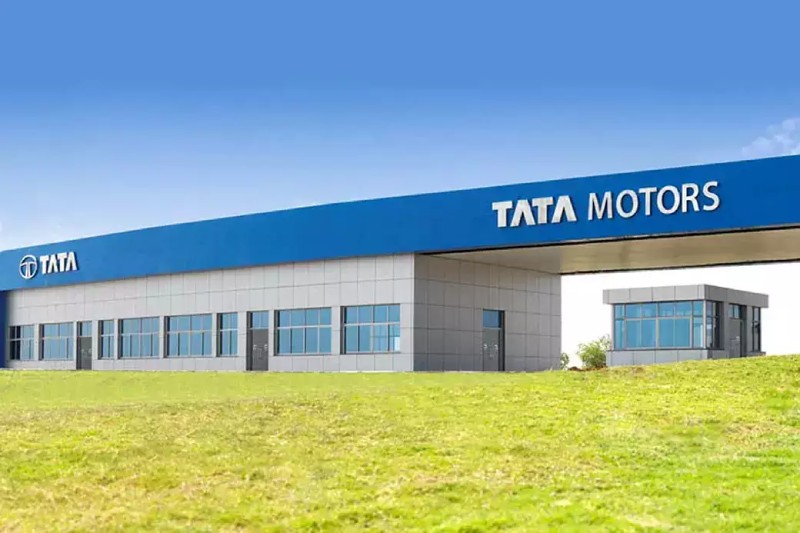 Tata Motors Sunday said its subsidiary Tata Passenger Electric Mobility Ltd (TPEML) has signed a Unit Transfer Arrangement (UTA) for the obtaining of Ford India's manufacturing plant at Sanand in Gujarat for ₹725.7 crores.
As part of the agreement, Tata Motors will get whole land and buildings, vehicle manufacturing plant alongside machinery and equipment situated in that, the Mumbai-based auto major said in a late-night notification to the stock trades.
As part of the agreement, every one of the qualified representatives at the Sanand unit of Ford India will be moved to Tata Motors.
Ford India will keep on working its powertrain manufacturing facility by renting back the land and buildings of the powertrain manufacturing plant from Tata Passenger Electric Mobility based on mutually agreed terms, Tata Motors said.
Tata Motors EV subsidiary additionally consented to offer work to the qualified representatives of the powertrain manufacturing plant on the off chance that Ford India discontinuance of such operations, the statement added.
The closure of the transaction will be dependent upon the receipt of significant approvals from the government authorities and fulfilment of customary condition precedents. The government of Gujarat, TPEML and FIPL have previously executed a tripartite MoU on 30th May 2022 to help all significant approvals for the above transaction.
The unit is neighboring the current manufacturing facility of Tata Motors Passenger Vehicles Limited at Sanand, which ought to help in a smooth transition, Tata Motors said.
This acquisition is timely and a win-win for all stakeholders. It will unlock a state-of-the-art manufacturing capacity of 300,000 units for each annum which is scalable to 420,000 units for every annum, the auto major added.
"The agreement with FIPL signed today is beneficial to all stakeholders and reflects Tata Motors strong aspiration to further strengthen its market position in the passenger vehicles segment and to continue to build on its leadership position in the electric vehicle segment," Tata Motors Passenger Vehicles MD Shailesh Chandra said.
Steve Armstrong, Transformation Officer of Ford Motor Company, said the declaration denotes a significant step forward in the organization's ongoing business restructuring in India, which is part for its Ford+ plan for vital change.
"With the transfer of employment for eligible vehicle manufacturing employees included in the agreement, this milestone also highlights our best effort in caring for those impacted by the restructuring," he said.
The organization had in September last year reported that it would stop vehicle production at its two plants in India as part of a restructuring exercise.
Both Tata Passenger Electric Mobility and Ford India will cooperate over the course of the next few months to fulfill all the condition precedents and get the required regulatory approvals for the closure of the transaction, Tata Motors said.