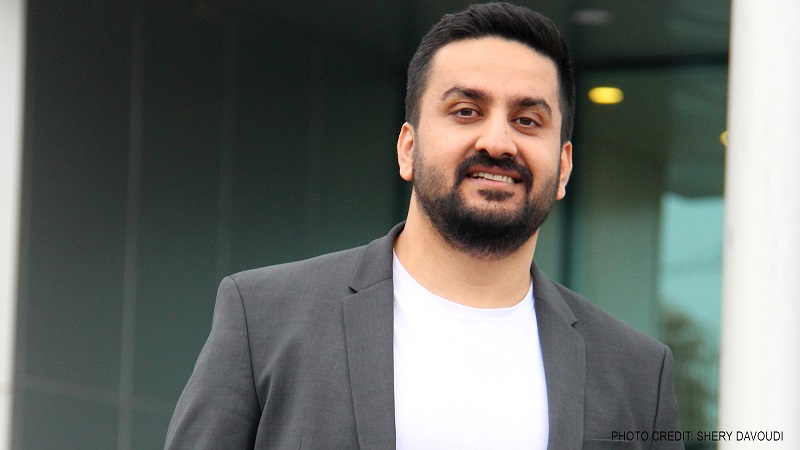 Transitioning your life smoothly from being an employee to a successful entrepreneur is what we need to know from Rajabi.
There are thousands of people already in the world who can try to pass on the needed confidence or energy to transform you into a different individual, but how many of those can actually change your life forever? Well, there are some rare gems as well in this world that are a living example who can literally take you up the ladder in life just like Maziar Rajabi. Today he is one of the most famous businessmen in the entire of Iraq.
Rajabi belongs to Divandareh City, which is a Kurdistan Province of Iran. He never wanted to settle down only being an employee as he had always seen his father work at a bank for many years & maintain a routine life. Rajabi wanted to break the norms & be on the other side of the business. After completing his post-graduation, he began his career by becoming an employee to a Canadian company called Canadian Green Solutions Inc. Then, he worked for an Italian company named Mattioli S.A.S as a shareholder. His initial works consist of working as a marketing sales manager & then even trying his hands in the IT field. Later, he also became a senior partner for foreign companies in Iraq at the International Business Advisory.
Hence, only after accumulating so much knowledge by working with various people in different fields, he jumped at partnering Iraq's famous oil service company called "Verse Oil Service" which also has achieved the number 1 spot on Google search results. Today the company is one of the best-considered bitumen products companies that deal with over 12 countries & 3 continents. Thanks to Rajabi.
It becomes imperative, therefore, to know some essential pieces of advice from Rajabi to take the big leap from being an employee to becoming an entrepreneur.
First, share your ideas with family & friends: If you are thinking of becoming an entrepreneur with the ideas you have already developed, remember first to share it with your closed ones & get feedback from them, says Rajabi. This will give you an idea of whether your idea is worth transforming it into a lucrative business or not.
Readily accept the hard work: Rajabi urges people not to leave their jobs already & to recognize the hard work that would come along with managing their job & simultaneously prepping up for their business. It is only when one thinks big & keeps working determinedly that they can make their dream a reality.
Grab that extra opportunity at work: When the company you work with faces a crisis or needs an extra hand to complete a project, grab hold of such opportunities & do not run away from them, points out Rajabi. The more you learn problem-solving, the more it will help in your own business & turn you into an entrepreneur faster.
Learn time-management: If you feel tired at the end of the day working for your corporate job, that won't help you develop your own business. Hence, Rajabi insists on learning how to manage time in a day. He wants people to plan the day according to the tasks they are supposed to do & start early to complete them all on time. And, then asks them to shift their focus effortlessly on working for their business ideas. This will make them more productive & get them on the path of becoming entrepreneurs.
Lastly, Rajabi also suggests budding entrepreneurs to focus on knowing their value proposition. According to what you want to sell, what the market needs & what they will pay you, you must know your value in the market.
It is commendable how Rajabi's life journey has turned out to be, that it has so much to say & teach others & to make the world know that it is at the end of the day the belief a person has in himself that makes him never quit, learn every day & excel at his work turning him into a successful entrepreneur.
Follow Maziar Rajabi on Instagram and Facebook @Maziar.Rajabi