Top 5 Luxury Watches of Rado for Every Fashionistas Out There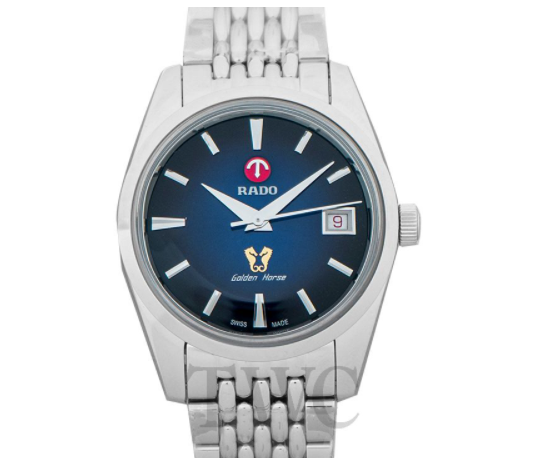 Luxury watches are known to be the best type of accessories any person can wear. They can blend well with any kind of attire and be used as a conversational piece. Rado is one of the most popular watchmakers in the watch industry today, and many watch enthusiasts are rushing in to buy their product.
This Swiss watch company has released tonas of excellent watches to make anyone look more luxurious and presentable. All their watches are made out of high-quality materials, and their designs are very exquisite and classy. Check this list of top 5 luxury watches of Rado for every fashionistas out there.
Rado Golden Horse 1957 Limited Edition
This unique timepiece is one of the masterpieces of Rado, and it's considered to be a limited edition wristwatch. It has a very simple yet elegant design that will surely captivate the attention of anyone who will see it. The green dial matches perfectly with the silver band and casing it has.
The Rado Golden Horse 1975 is a unisex watch meaning men and women can wear it. It's ideal for formal occasions such as parties, meetings, and dates. It has a power reserve of 80 hours, and its water-resistance can reach up to 50 meters. This luxury watch is one of the most prized possessions of Rado.
Rado Captain Cook Brown Dial
If you're going for a more casual yet inviting look, then the Rado Captain Cook is the one for you. This impressive watch comes with a brown leather band and black dial with a silver finish on its casing. The hands are equipped with luminous materials making it easier to navigate time even in low-light settings.
Just like other Rado watches, it still has a power reserve and a water-resistance feature. The casing is 42 in diameter, and the back is solid steel. This is the best timepiece for people who love to keep a low-key look without bragging about how luxurious this watch is. No one will suspect that it's a luxury watch not until they see the brand name.
RadoHyperchrome Quartz Mother of Pearl
Just by hearing its name, you'll know right away that this watch is not the ordinary type of timepiece you see everywhere. Its color resembles the color of a pearl, and it has diamond markers on its dial. This watch's rose-gold and silver-tone make it look more expensive, and the design is very straightforward yet alluring.
Of course, it still has the same features just like its predecessors but what makes it unique is the classy vibe. The RadoHyperchrome is best paired with formal attires and best worn during formal events. People will surely notice you once they see you with this magnificent timepiece.
Rado True Automatic Black Dial
The Rado True Automatic has a sleek appearance that you will surely love. It has a date window, and its hands have luminous rhodium materials in them. The movement of this watch is RadoCalibre 763. The strap and the casing are made out of ceramic which is why it's very sturdy. The durability of this timepiece is unbelievable, and the battery life is very impressive.
The black accent color has a very manly vibe in it. That's why it's perfect for those people who love wearing accessories that have a black tone in them. This simple-looking wristwatch is a little expensive. That's why you should be financially ready before you decide on purchasing one.
Rado Integral Quartz Black Dial
Rado has plenty of men's watches in their collection, but they also produce high-quality watches for ladies. The Rado Integral has an iconic square-shaped design that will make any girl look fabulous. The gold outline of this watch blends well with the black color it has. Its strap is made out of high-tech stainless steel, and it's very easy to use.
This watch is light on the wrist, and it's comfortable to wear. You should consider buying this one if you want to achieve the sophisticated looks you've been dreaming of. The crown on the side is not that hard to turn, and the lock system is not that complicated. You will never regret purchasing this watch once you see it in person.
Takeaway
Luxury watches are indeed gems of the wrist; that's why they cost more than the ordinary watches you see in some stores. You will need to research or ask for tips from watch experts before buying one to prevent being scammed by other people. There are tons of replicas and fakes being produced today. That's why you should be vigilant when buying stuff like this one.
In September, AirPods 3 tipped to launch along with the iPhone 13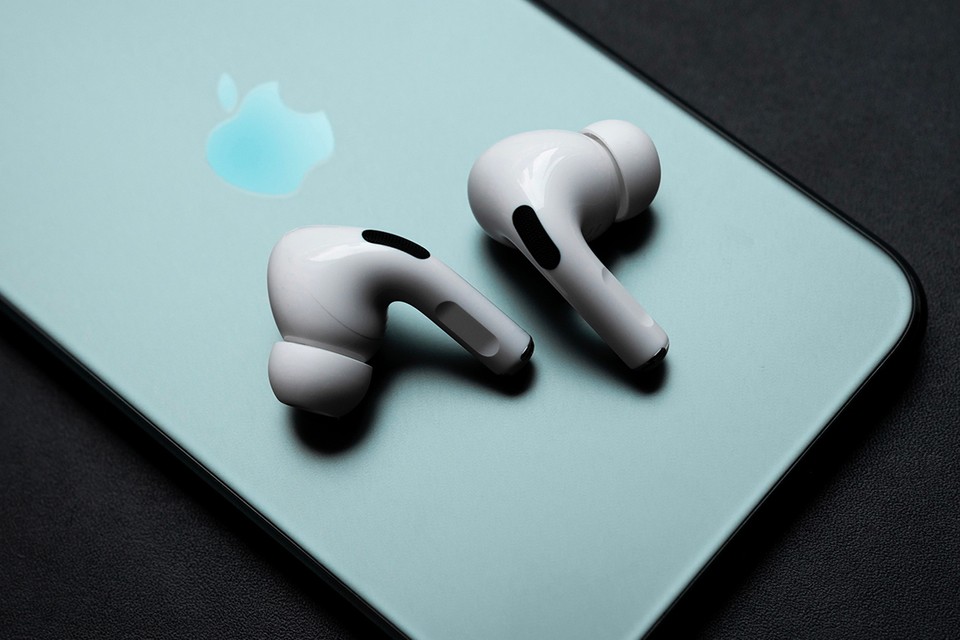 September is lining up to be a generally excellent month for fans of Apple hardware: not exclusively is the iPhone 13 because of land, it looks like they may get the AirPods 3 remote earbuds alongside it, as indicated by another report.
In view of information from sources acquainted with Apple's plans, DigiTimes says almost certainly, Apple will launch both the iPhone 13 and the AirPods 3 at an event in September. DigiTimes can ordinarily be depended on with regards to Apple predictions, however it doesn't generally get everything right.
This lines up perfectly with bits of gossip they heard recently, which likewise drifted the chance of a joint dispatch for the AirPods 3 and the iPhone 13. Since looks like to a greater extent a likelihood, and the thought would almost certainly speak to Apple executives.
The greater part of the bits of hearsay they have heard so far have highlighted an AirPods 3 dispatch in the second 50% of 2021, so September appears to be a decent wagered now. Apple has additionally had hardware launches in October and November previously however.
The AirPods 3 story up until now
The less expensive AirPods (rather than the AirPods Pro) were last updated back in 2019, so it's a good idea that Apple ought to consider an invigorate. This would be the third era of the genuinely wireless earbuds to make it to the shopper market.
Based on what they are heard up until now, an update is in the offing: the new earbuds will clearly feature more limited ear stems in the style of the AirPods Pro. The charging case would then be adjusted likewise obviously, with a more modest form factor.
There has likewise been discussion of Apple fitting more sensors to future variants of the AirPods, opening up more prospects with regards to additional health and fitness features – a technique that has functioned admirably for the Apple Watch through progressive generations.
They will obviously update you as often as possible with any more AirPods 3 breaks and tales they hear meanwhile, however for the time being they will accept that a joint disclosing with the iPhone 13 is conceivable – and there may be a couple of extra shocks in transit too.
Kuo: Apple to declare latest MacBook with Mini-LED display in mid-2022
Apple was dealing with another upgraded MacBook Air for 2022, yet he wasn't explicit about the timetable. Presently Kuo claims that this reputed PC will be authoritatively presented at some point in mid-2022, which could show an April discharge very much like the 2021 iMac or even at WWDC in June.
The investigator additionally emphasizes his prior note about the Mini-LED show going to the cutting edge MacBook Air, however this time Kuo said that it will include a 13.3-inch screen. This recommends that in spite of the new innovation, the presentation will continue as before size as the current age. Mac is reputed to receive a 14-inch show for the new MacBook Pro, however it appears to be that the organization will save it for its more costly laptops.
For those new, Mini-LED depends on great many minuscule LEDs in the backdrop illumination, which brings about higher differentiation proportions and more profound blacks, like OLED.
As indicated by the report, the new MacBook Air will likewise highlight a redesigned Apple Silicon chip. Recently, a leaker uncovered that the new MacBook Air will be the principal Mac with a M2 chip, while the MacBook Pro to be presented in the not so distant future will accompany M1X — an updated variant of M1 with better graphics.
We expect Apple to release a new MacBook Air around the middle of 2022 with a 13.3-inch mini LED display. If the component shortage continues to improve in 2022, it will benefit from the new MacBook Air and Apple Silicon upgrades.
Bits of gossip likewise propose that the MacBook Air will get a significant update one year from now, just as the cutting edge MacBook Pro in the not so distant future. The MacBook Air setup, in any case, is relied upon to be accessible in numerous colors.
Microsoft Edge is killing off one of the bad things about being online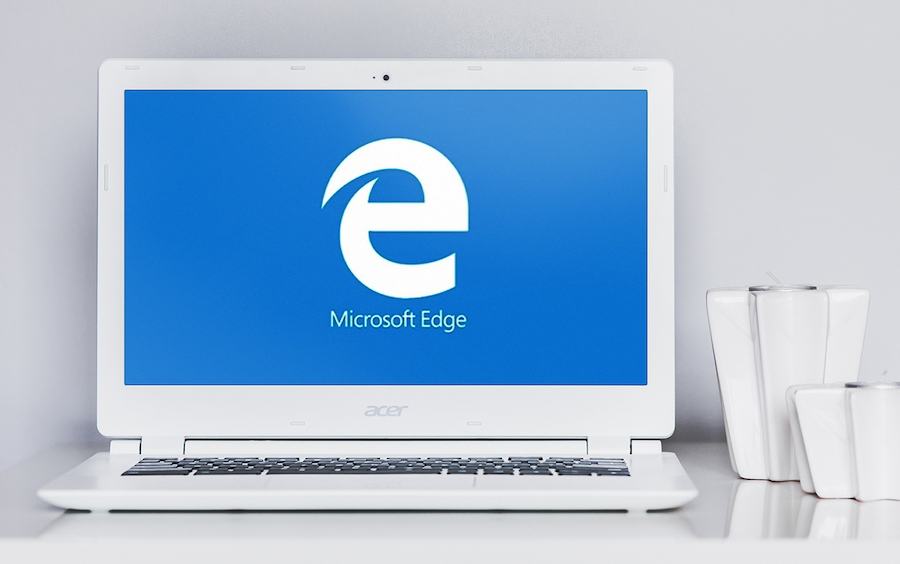 Attempting to find irritating auto play music or video when browsing the internet could before long be a relic of times gone by because of a new update to Microsoft Edge.
The program is working away at an instrument that will at last permit clients to stop auto playing media when on the web, in news that will be a help to millions.
As per a section in the Microsoft 365 guide, Microsoft Edge version 92 will remember the choice to change the default entry for permitting auto playing media in the browser.
So long autoplay
"To help you maintain your focus online, we have changed the default for auto playing media to Limit from Allow, beginning with Microsoft Edge version 92," Microsoft noted in its release notes.
The feature is recorded as carrying out now, and due to be finished before the finish of July 2021. Clients on Microsoft Edge beta channel will see the option for the new tool first, before a more wider roll out later on.
Microsoft Edge as of now offers two options for clients to control media autoplay – "Allow" (the current default setting), where all videos on a website will play consequently with sound, and "Limit", where media will not be autoplayed on sites that a client has recently visited.
The capacity to prevent media from auto playing has been available in Google Chrome for quite a while, with the new update the most recent from Microsoft Edge as the organization hopes to take clients to its program.
Ongoing information from Statcounter shows that Edge has now surpassed set up rival Firefox in the rankings to run second behind Chrome in the program wars.
Figures for June propose Microsoft Edge presently holds 3.4% of the browser market, while Firefox has slipped to 3.29%, proceeding with a descending direction that has seen the program either lose or keep up with piece of the pie in ten of the most recent a year.
Since the beginning of the pandemic, Microsoft has conveyed a host of upgrades for the browser, including a safe secret word generator, in-constructed secure password generator, in-built price comparison tool, vertical tab bar and more.
In the hood, the organization endeavored to work on the speed and responsiveness of the program too with features like sleeping tabs and start-up boost, the two of which are intended to optimize asset utilization.