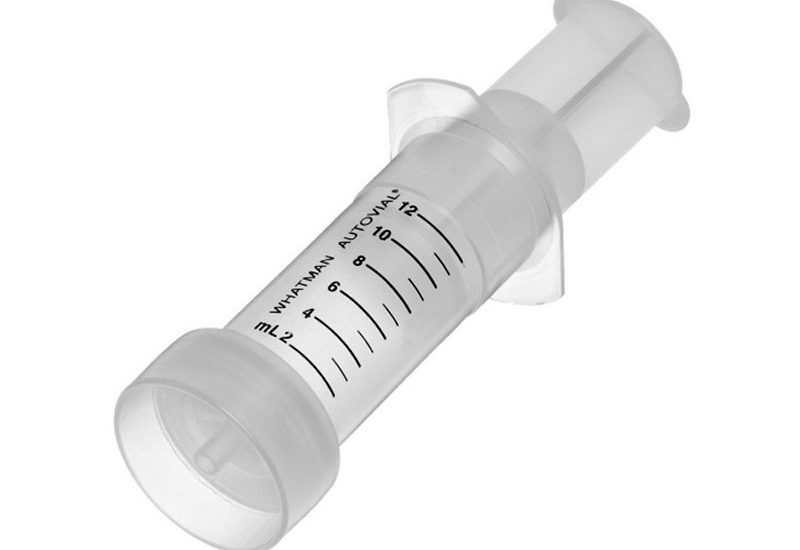 Whatman syringe filters are specially designed for high particulates solution allowing you to filter more of your sample in less time. It consists of four layers. Layer one and two both consist of glass microfiber pre-filters. These layers effectively filter particles from ten mL to one mL. The third layer of glass microfiber filters particles down 2.7 mL. Layer four filters up to about .45 to 2 mL. Each layer is manufactured with the highest quality. Its the way these layers function together. Samples are drowned using standard syringes. Filters are fixed on to the end of the syringe. And the solution is added. Whatman syringe filters are different each layer removes progressively smaller size particulates. This leads to improving flow, and a much higher sample can be filtered. Each syringe contains 20 mL of the same high particulate solution. Whatman syringe filters required less pressure. With Whatman syringe filters, the damages are clear. You can easily filter more or high particulate samples in less time.
WHATMAN MINI_UNI PREP SYRINGELESS FILTERS:
Whatman mini-uni prep syringeless filters provide the fastest and easiest method for HPLC sample preparation. Further compatible with automated systems, it improves productivity and the lowest cost. It consists of a top section that includes a plunger and a built-in air filter membrane. And the button chamber for fluid sample collection. The fluid is placed into the collection chamber; a plunger is inserted into the collection chamber. And two pieces are squeeze together, this presses the sample through the membrane, successfully removing the particulates as the fluid moves into the upper chamber. In this way, the sample is ready; it is three times faster than the traditional methods. Samples can be compressed individually by the hands for the small number of samples. Ow with the help of a hand compressor for a medium number of samples. Thousands of samples can be processed today by improving workflow. Whatman Syringe filters are the fastest method for HPLC sample preparation.
WHATMAN AUTOVIAL SYRINGELESS FILTERS:
Whatman Autovial Syringeless filters are pre-manufactured devices, used for filtration. For removing particulates from the solution. They consist of two parts plunger, and a graduated filter, built-in air purification. Its volume capacity is almost 5mL to 12mL. It is mostly selected according to membrane quality with a sample. The sample is added into 5mL to 12 mL filter barrel. And then the lounger is entered is the barrel, until the bottom is fixed, there is a little gap between the plunger and the sample. Its tip is placed into an autosampler or container. And the process begins immediately. For direct use, a needle is placed on its outlet. It has some features and benefits. It saves time, and the most important thing is that it is easier to load, and it is compatible with many sample types. It has built-in air purge. It eliminates the risk of filter pop-off. Standard for hazardous samples. Alternative of glass fibre polypropylene prefilters.