Why Calvin Hill Should Be On Your Radar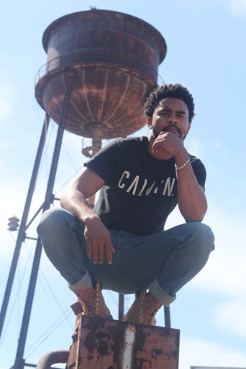 Calvin Hill has been making music and perfecting his sound for nearly a decade now. His newest offering is a brand new EP titled 'Misguided', and it is set to open up a whole new world of opportunities for him. With over 3,000 monthly listeners and new music on the way, the end of 2021 looks to be shaping up well for Calvin.
With everything going on in his career, we thought it was a good time to take a few minutes to catch up with him and learn more about the release, his story, and what lies ahead for him. Personally, we are fans of the soulful sincerity that his music brings but we wanted to learn more and help share his sound with more music fans because it deserves to be heard.
As is tradition, we will start by reviewing the early days and learn more about how Calvin got here and what drives him musically. We asked him about how he got his start in music, and here is what he told us.
"I got started in music at the age of 12. It was a group of friends and I that started a rap group called Decree of Christ. We started off writing our songs while in class and recording the songs and music videos on our phones. We would place the videos on youtube and typically get 100+ views on Youtube. Thinking we would be the next big thing we held a newfound confidence. It was the greatest feeling in the world until we realized that they weren't supporting us because of our talent but to laugh at us and pick on us. The group did not end up lasting long with several of the members disbanding only 6 months after it's inception.
As the group's leader, at the early age of 12, I knew that it would take years to break into the music industry but I refused to quit. I grew a love for hip-hop and in 2016 decided that music is what I wanted to pursue professionally. As I was applying for colleges, I stumbled across Johnson C. Smith University and decided that I would pursue a degree in Business Administration. While a freshman, I turned my room into a fully furnished recording studio and opened it up, and charged people to record. Between 2017 and 2018 I recorded some of my most renowned songs including 'Nothing Else' and 'Cameras'. I also recorded my recently released project Misguided in 2018."
This long committed road through the music industry has given him a ton of experience to continue to build off of. His story involves being an artist with a higher message and an artist that crosses over in different genres. We asked him which song best represents his sound on the whole, and here was his response.
"The recent songs that best describe my sound are 'Still' and 'Across the World'. In 2016, I realized my love for RnB and my niche in hip-hop when I wrote my well-received song  'Unconditional Love'. I developed a love for intricately blending hip-hop with RnB vocals and infusing it with a gospel message."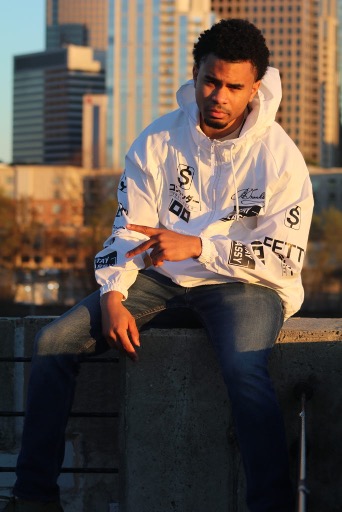 Calvin has spent his life around music and following his calling. That is evident in the new album 'Misguided' and it gives the album a lot of depth and meaning to it. Here's what Calvin had to say about the album.
"Although he wrote Misguided before his fatal life-changing car accident, it only made sense to theme his biggest project around it. While only twenty-three years old, North Carolina's Calvin Hill has already found his life purpose through music. As a child, Calvin's parents instilled traditional, scriptural values into him, using their faith to guide the course of his life. In 2010, Calvin felt the call to begin his ministry. Utilizing hip-hop as a medium to reach the community, Calvin began to refine his sound and focus on becoming a herald for positive values and altruistic actions.
With two mix-tapes released so far, Calvin's music commonly blends contemporary hip-hop sounds with topics such as poverty, pride, mental health, and God. He brings all of these elements together with the hope of inspiring. His latest release and debut EP, 'Misguided' is another driven project of gospel messages and unique intricate songs, culminating in a six-track mix that vividly portrays his vision.
A thoroughly modern release, 'Misguided' holds all the trademarks of modern hip-hop, bringing polished beats, RnB vocals, visceral rapping, and smooth baselines that flow behind a cascade of inviting melodies and attention-grabbing hooks. Musically, it's not the most original or unique of releases, with several of the tracks, like 'Never, Never' and 'GOTW', and 'Get Out The Way', for example, arriving with very familiar sounds. What makes Misguided stand out amongst other hip-hop projects is the depth of my passion and lyrics, preaching to the choir with a confidence that just can't be denied."
We checked out 'Misguided' for ourselves, and we agree with a lot of what Calvin had to say. The passion, soul, and heart behind the tracks on this EP are evident. They are well crafted and catchy and they deliver on the message that he's looking to spread. We also agreed with his comment earlier on about 'Still' and 'Across the World' being stand-out songs, but honestly, all six tracks on the EP are fantastic.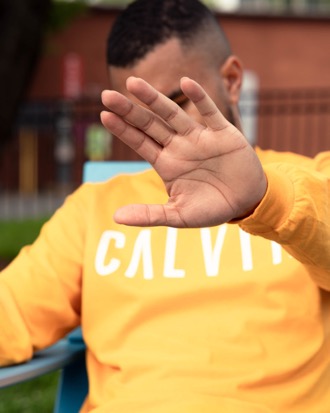 'Misguided' should serve as a strong springboard for the next steps in his career. With that in mind, we asked Calvin what was next for him.
"What's next for me is to continue creating amazing content whether it be music videos, social media posts, or appealing media to keep my supporters engaged. Other than that, it's all in God's hand."
With what we've seen so far, we're excited to see what that content is. Before we let him go, we asked Calvin why people should check out his music.
"Because it's amazing! [Laughing] Nah, all jokes aside though, I believe that my music can benefit everyone who gives it an opportunity. I have songs that can benefit anyone, in every walk of life. Whether they're going through hard times, battling with substance abuse, or need some hype music to turn up to. Though I am an unashamed Christian, my music isn't explicitly 'Praise God, love Jesus' music. Basically, don't expect a sermon in my songs. I'm an authentic hip-hop artist, who's not afraid to speak about my flaws and problems while boasting about a God who has brought me out of it. Hopefully, that sums it up in a way all can understand why I feel like people should check out my music.
It does Calvin, well said. You can check out and follow along with all of his content with these links.
The Railway Men : Yash Raj Films first web series – Babil Khan Will Debut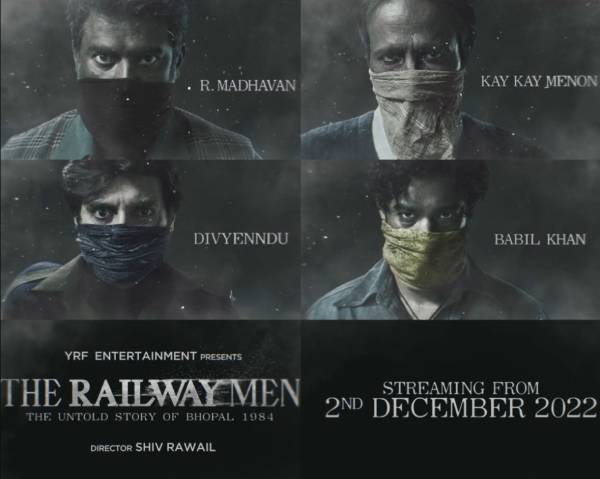 "Showing respect for the fortitude of individuals who saved lives 37 years back," composed Babil
YRF Entertainment, from Yash Raj Films, has declared its first web series, named The Railway Men.
As indicated by news, the series is an accolade for the unrecognized yet truly great individuals of the 1984 Bhopal gas misfortune, and will star entertainers R. Madhavan, Kay Menon, Divyenndu Sharma and Babil Khan, the child of the late Irrfan Khan. The stars will play laborers at the Bhopal railroad station, who saved a few lives.
The Railway Men, an accolade for the uncelebrated yet truly great individuals of the 1984 Bhopal gas fiasco, will star entertainer R. Madhavan, Kay Menon, Divyenndu Sharma, and late acclaimed famous entertainer Irrfan Khan's child Babil in Yash Raj Films' (YRF) lady OTT series. R Madhavan, alongside the remainder of the entertainers, took to online media to share 'The Railway Men' banner and the connection to the secret. Investigate the mystery of the impending OTT release:Also Read – Sikandar Kher's Take on OTT Platforms For Indian Cinema
Late entertainer Irrfan Khan's child Babil will make his presentation in The Railway Men, a web-series made by Yash Raj Films' division YRF Entertainment. The Railway Men depends on the Bhopal gas misfortune of 1984; "You know the executioner, this story is about the guardian angels," peruses the slogan in a declaration posted by YRF Entertainment today. The Railway Men, the primary OTT project from the Yash Raj flag, will co-star R Madhavan, Kay Menon and Divyenndu with Babil Khan. The series will stream one year from now. See the declaration tweeted by YRF.
The Railway Men will be coordinated by Shiv Rawail, who has been an associate chief on films like Dhoom 3 and Befikre.
Akshaye Widhani, Senior Vice President of Yash Raj Films said: "The Bhopal Gas Tragedy is the world's most noticeably awful modern debacle that has affected scores of individuals since the misfortune struck the city 37 years prior. At YRF, we are continually attempting to foster the best convincing stories for the crowd and this is our accolade for the unrecognized yet truly great individuals of the misfortune who, regardless of saving a large number of lives on that critical day, are as yet unclear to individuals across the world."
On Instagram, Babil Khan pronounced himself "regarded" to be important for The Railway Men; "Showing respect to the fortitude of individuals who saved lives 37 years back," he composed. Babil is the child of Irrfan Khan, who lost a fight with disease in 2021, and author Sutapa Sikdar.
The other three entertainers in the chief cast are OTT veterans. R Madhavan, dearest star of movies, for example, 3 Idiots and the Tanu Wes Manu series, has showed up in Breathe and Decoupled; Kay Menon's Special Ops is in its subsequent season – stylised as Special Ops 1.5 – and he additionally featured in Ray; Divyenndu is a natural face from Permanent Roommates and Mirzapur.
The shooting of the series started on December 1, and the task was declared on December 2, that very day as the misfortune occurred 37 years prior. The series will make a big appearance on December 2, 2022, on a streaming stage.
Shiv will begin the procedures at YRF Entertainment with his substance forward one-season restricted series about the versatility of the human soul despite catastrophe.
The Bhopal gas spill occurred the evening of December2, 1984 at the Union Carbide plant in Bhopal. North of 500,000 were presented to a poisonous gas in what is viewed as one of the world's most noticeably terrible modern debacles. The Railway Men, coordinated by Shiv Rawail, will stream on December 2, 2022.
TikToker Helen Lives her Dreams through Music & Dance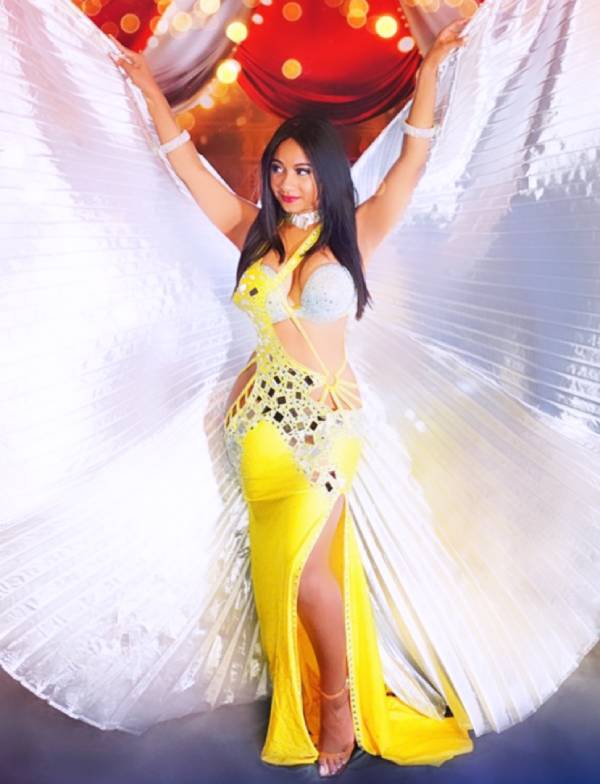 Helen Blondel is a professional singer and belly dancer in Florida known for her presence on Social media, especially TikTok with a following of over 300,000. With video views in the millions, she shares about her career in funny skits, informative videos, and tutorials. But where did her experience start?
Helen's journey began as a singer when she was in elementary school and participated in her first talent contest. It didn't take long to discover her love for the stage. Singing was always a passion but from this time on, she was inspired to learn belly dance.
She currently pursues belly dancing and singing simultaneously, which allows her to expand her creative outlets. Helen performs at many high-profile events and is also the former belly dance instructor at Florida International University & current instructor at her local Belly Dance studio.
When it comes to television and commercial appearances, Blondel was featured on ABC Network and Disney Channel two years in a row as the backup singer for Shaggy and Olivia Holt on the Wonderful World of Disney Magical Holiday Celebration. Additionally, she was a dancer in Sabado Gigante on Univision for the "La India" premiere. She also appeared in Music Videos for artists like Bacilos, Fat Joe, Manj Musik, and Steven Malcolm.
Helen launched her first E-Course as part of her belly dance wellness brand BellyPOP, meant to teach the fundamentals of belly dance to beginners (Available here: https://bellypop.thinkific.com/courses/intro-to-belly-dance). Blondel is also the author of Belly Dance Business 101. Her plans are to continue building on this and create more instructional e-courses for students of different levels, as well.
As for music & singing, Helen has 5 self-written singles on major music streaming platforms and plans to collaborate with other musical artists and social media creators very soon.
Follow Helen on Instagram, TikTok, Twitter, Facebook and Youtube.
Dil Bekaraar initial imprint : Disney Plus Hotstar series remains consistent with its original material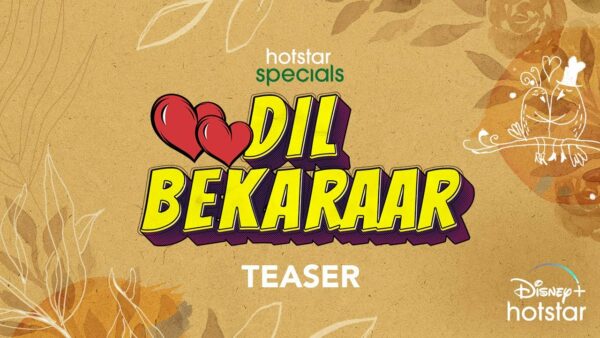 Subsequent to watching the initial two scenes, Dil Bekaraar feels like a fair emphasis of Those Pricey Thakur Girls that is connecting enough to make you continue on to the following scene.
In commonplace 80s pattern, the current opens with a past business of Bajaj and you're quickly moved to the time of revolving phones and television data that truly made a difference. With gentle sepia tones and a persistent torrent of 70s and 80s Hindi music inside the foundation, Dil Bekaraar doesn't permit you to disregard that it is a stretch piece. In the essential two scenes, you're dispatched to the Thakurs who know basically two techniques for life for their little girls – get hitched or get working.
Those Pricey Thakur Girls by Anuja Chauhan is one of those books that fits a show without issues. The characters, the setting, the medium – when you originally read it, you realize this could be a film or a show. So it's no big surprise the famous novel has one more form on screen, and this time it's as a web series named Dil Bekaraar on Disney Plus Hotstar. Set during the 1980s, in Lutyens' Delhi, the show focuses on Debjani Thakur (Sahher Bambba) and Dylan Shekhawat (Akshay Oberoi) as they fall head over heels for their meddling family members who gaze at them anxiously.
Whenever Debjani gets an opportunity to turn into a newsreader for a TV station, she coincidentally finds moment notoriety and tracks down an admirer in the neighbor's child Dylan, who fills in as a columnist. Their will they-will not they science is lovable and is one of the primary reasons you stay with the show. Medha Shankar's Eeshwari eases up the screen here. While she isn't very 80s, her casual disposition joined with her solid screen presence causes her to appear to be a promising entertainer.
The expansion of old Hindi tunes to pretty much every Debjani-Dylan scene appears to be a distortion. The show is set in Delhi, yet beside the palatial home of the Thakurs, you don't actually see Delhi in their qualities, which is very weird for a Habib Faisal project. His past works: Do Dooni Chaar (chief, essayist), Band Baaja Baarat (author) are saturated with neighborhood Delhi culture, however here, assuming that you take away the relaxed notices of Delhi areas of interest, Dil Bekaraar feels like he could be found anyplace. place. .
In expressions of narrating, it's as immediate in light of the fact that it might actually be. There are various political undercurrents to its discoursed anyway they're just adequate to make you wonder that the world hasn't changed a great deal inside the last 40 years.
The most awesome aspect of those Pricey Thakur Girls was their straightforwardness and that simplicity appears to have continued to the show also.
Dil Bekaraar is communicating on Disney Plus Hotstar.