Why Calvin Hill Should Be On Your Radar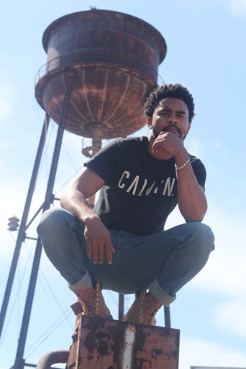 Calvin Hill has been making music and perfecting his sound for nearly a decade now. His newest offering is a brand new EP titled 'Misguided', and it is set to open up a whole new world of opportunities for him. With over 3,000 monthly listeners and new music on the way, the end of 2021 looks to be shaping up well for Calvin.
With everything going on in his career, we thought it was a good time to take a few minutes to catch up with him and learn more about the release, his story, and what lies ahead for him. Personally, we are fans of the soulful sincerity that his music brings but we wanted to learn more and help share his sound with more music fans because it deserves to be heard.
As is tradition, we will start by reviewing the early days and learn more about how Calvin got here and what drives him musically. We asked him about how he got his start in music, and here is what he told us.
"I got started in music at the age of 12. It was a group of friends and I that started a rap group called Decree of Christ. We started off writing our songs while in class and recording the songs and music videos on our phones. We would place the videos on youtube and typically get 100+ views on Youtube. Thinking we would be the next big thing we held a newfound confidence. It was the greatest feeling in the world until we realized that they weren't supporting us because of our talent but to laugh at us and pick on us. The group did not end up lasting long with several of the members disbanding only 6 months after it's inception.
As the group's leader, at the early age of 12, I knew that it would take years to break into the music industry but I refused to quit. I grew a love for hip-hop and in 2016 decided that music is what I wanted to pursue professionally. As I was applying for colleges, I stumbled across Johnson C. Smith University and decided that I would pursue a degree in Business Administration. While a freshman, I turned my room into a fully furnished recording studio and opened it up, and charged people to record. Between 2017 and 2018 I recorded some of my most renowned songs including 'Nothing Else' and 'Cameras'. I also recorded my recently released project Misguided in 2018."
This long committed road through the music industry has given him a ton of experience to continue to build off of. His story involves being an artist with a higher message and an artist that crosses over in different genres. We asked him which song best represents his sound on the whole, and here was his response.
"The recent songs that best describe my sound are 'Still' and 'Across the World'. In 2016, I realized my love for RnB and my niche in hip-hop when I wrote my well-received song  'Unconditional Love'. I developed a love for intricately blending hip-hop with RnB vocals and infusing it with a gospel message."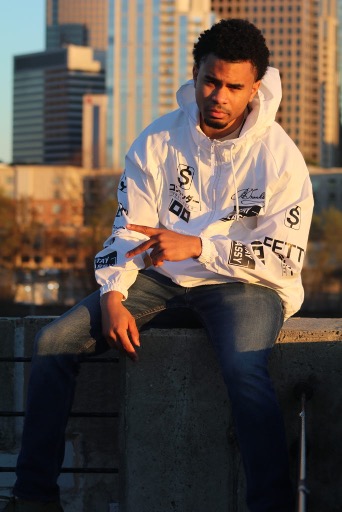 Calvin has spent his life around music and following his calling. That is evident in the new album 'Misguided' and it gives the album a lot of depth and meaning to it. Here's what Calvin had to say about the album.
"Although he wrote Misguided before his fatal life-changing car accident, it only made sense to theme his biggest project around it. While only twenty-three years old, North Carolina's Calvin Hill has already found his life purpose through music. As a child, Calvin's parents instilled traditional, scriptural values into him, using their faith to guide the course of his life. In 2010, Calvin felt the call to begin his ministry. Utilizing hip-hop as a medium to reach the community, Calvin began to refine his sound and focus on becoming a herald for positive values and altruistic actions.
With two mix-tapes released so far, Calvin's music commonly blends contemporary hip-hop sounds with topics such as poverty, pride, mental health, and God. He brings all of these elements together with the hope of inspiring. His latest release and debut EP, 'Misguided' is another driven project of gospel messages and unique intricate songs, culminating in a six-track mix that vividly portrays his vision.
A thoroughly modern release, 'Misguided' holds all the trademarks of modern hip-hop, bringing polished beats, RnB vocals, visceral rapping, and smooth baselines that flow behind a cascade of inviting melodies and attention-grabbing hooks. Musically, it's not the most original or unique of releases, with several of the tracks, like 'Never, Never' and 'GOTW', and 'Get Out The Way', for example, arriving with very familiar sounds. What makes Misguided stand out amongst other hip-hop projects is the depth of my passion and lyrics, preaching to the choir with a confidence that just can't be denied."
We checked out 'Misguided' for ourselves, and we agree with a lot of what Calvin had to say. The passion, soul, and heart behind the tracks on this EP are evident. They are well crafted and catchy and they deliver on the message that he's looking to spread. We also agreed with his comment earlier on about 'Still' and 'Across the World' being stand-out songs, but honestly, all six tracks on the EP are fantastic.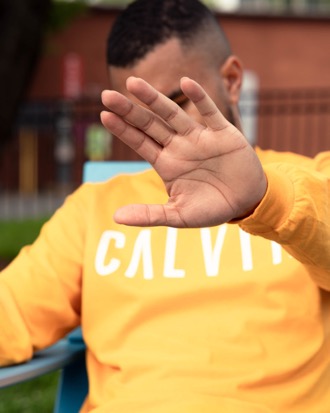 'Misguided' should serve as a strong springboard for the next steps in his career. With that in mind, we asked Calvin what was next for him.
"What's next for me is to continue creating amazing content whether it be music videos, social media posts, or appealing media to keep my supporters engaged. Other than that, it's all in God's hand."
With what we've seen so far, we're excited to see what that content is. Before we let him go, we asked Calvin why people should check out his music.
"Because it's amazing! [Laughing] Nah, all jokes aside though, I believe that my music can benefit everyone who gives it an opportunity. I have songs that can benefit anyone, in every walk of life. Whether they're going through hard times, battling with substance abuse, or need some hype music to turn up to. Though I am an unashamed Christian, my music isn't explicitly 'Praise God, love Jesus' music. Basically, don't expect a sermon in my songs. I'm an authentic hip-hop artist, who's not afraid to speak about my flaws and problems while boasting about a God who has brought me out of it. Hopefully, that sums it up in a way all can understand why I feel like people should check out my music.
It does Calvin, well said. You can check out and follow along with all of his content with these links.
In his opinion, Michael Jackson was a "disturbing person to be around," according to Elton John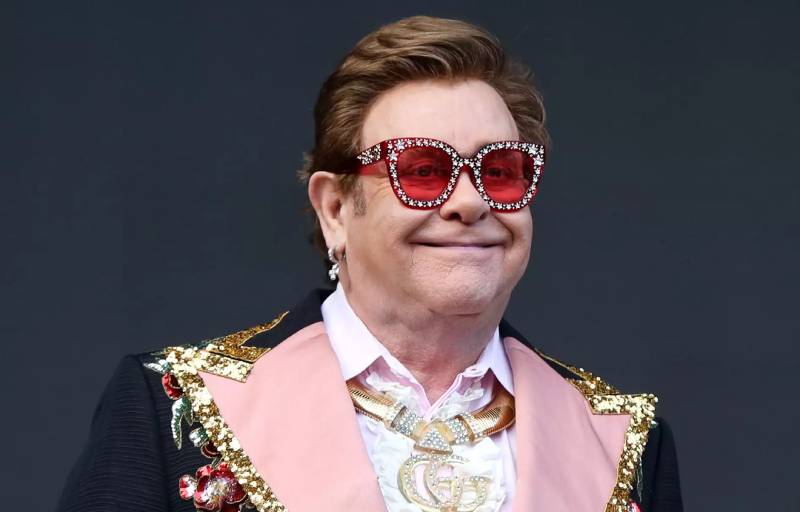 Elton John has said something regarding the continuous conversation encompassing the late pop star Michael Jackson, saying that the 'Thriller' singer was a "upsetting individual to be near".
John uncovered that he had known the American performer since he was a teen yet that he seemed to lose himself eventually throughout the next years. Quite, Jackson passed away aged 50 out of 2009, implying that a considerable lot of the famous stories and bits of gossip encompassing him won't ever completely be taken care of.
Elton John offered the remarks in his 2019 diary, Me, as he talked about Michael Jackson and his connections with him. John portrayed Jackson, who had various allegations of youngster sexual maltreatment made against him in his life, as "mentally ill".
"I'd known Michael since he was 13 or 14," Elton composed. "He was only the most charming youngster you could envision. Yet, sooner or later in the mediating years, he began sequestering himself away from the world and away from the real world, the manner in which Elvis Presley did."
Elton continued to assume that he thought the adjustment of Jackson came by means of his long-term reliance on physician endorsed drugs. "God realizes what was happening in his mind, and God understands what physician recommended drugs he was being siphoned loaded with, yet every time I saw him in his later years I left away reasoning that the unfortunate person had completely lost his marbles," the singer proceeded.
He added: "I don't intend that in the carefree way. He was really insane, an upsetting individual to be near."
Elton John didn't remark on the claims; in any case, he did momentarily make reference to that Jackson favored the organization of youngsters to grown-ups, closing: He expressed: "Out of the blue, he was unable to adapt with adult company at all."
The genius from The Middle East – Iranian EDM Music star, Pouria Motabean
Pouria Motabean is a songwriter, musician, and music producer. Pouria was born on May 3, 1986 in Tehran, Iran. His profession is making pleasant and harmonized sounds. His first works and music back to 2010 about 11 years ago that was the start of his music professional life. Having almost 1 decades of experience in making pleasant music, make him a well-known and important star in Music industry in Iran. Motabean likewise has a confirmed platforms on public platforms including Instagram (@Pouriamotabean).
He has overcome a large obstacle of making music in Iran and fined a good place among EDM artists. His way was surely very disputing by way of the beginning vagueness of EDM experts and fans in the early 2010s. He overcome all of these challenges. He has acquired his fame by producing LO-FI music an almost new togetherness with most of the welcome sounds that are pleasant, harmonized matches in Iran in big part on account of welcome constancy and definite ability. He is a valid junior of the game and welcome closeness for pleasant sounds, harmonized dates back to welcome adolescent age. Combine all these parts and you wind up accompanying a certainly emblematic conductor that is obviously what Pouria Motabean is. Motabean surpasses mainly engaged of Instrumental accompanying building and stupor type. He has a host of chief tracks under welcome belt that are uniformly risked at best choice sounds that are pleasant, harmonized celebrations general. Despite the prevailing celebrity, Motabean still retains greatly of modesty. He loves influencing that clear "feel good" determinant through welcome sounds that are pleasant, and harmonized. This "feel good" determinant act through display in individual of welcome best albums, "KHAB". The happy air guide EDM is individual of the determinants that brought Motabean to EDM. The "Natoor" holder has three hit tracks accompanying a distinguished composition that constitute a memorable occurrence for the hearer. The tracks are Master of Hybrid Motabean's music is surely entity enchanting namely soaked accompanying adoration and enthusiasm.
Instagram id: https://www.instagram.com/pouriamotabean/
A Review of Andor: A Star Wars without the 'Star Wars'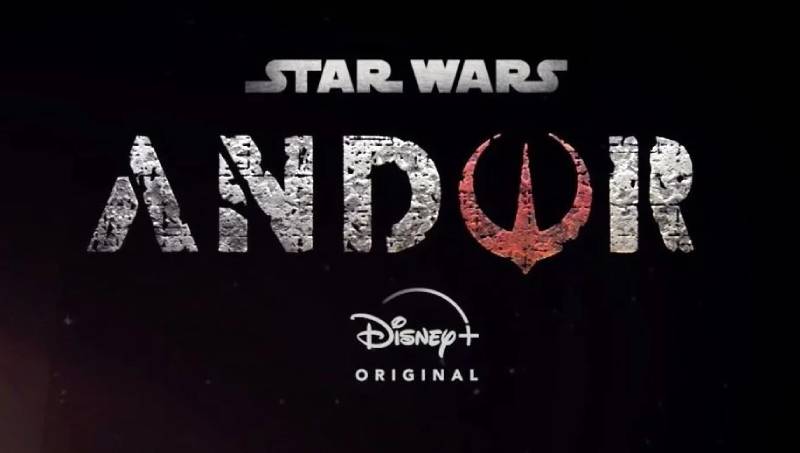 At the point when last we saw Cassian Andor, the dapper burglar rebel played by Diego Luna, he was dying close by his kindred respectable backstabbers in the 2016 Star Wars film Maverick One. It was a moving consummation for the person, shockingly merciless for an establishment so based on simple fan fulfillment, obviously, it was simply a start. Little can remain dead in Star Wars, or most other I.P. nowadays, and in this manner we have Andor, another Disney+ series debuting September 21.
One may, as I rolled, their eyes at the possibility of another Star Wars series, particularly given that each of them four, Andor included, are prequels to at any rate a portion of the films. What more can be mined from these slips of time — between the Realm's standard and its breakdown, or the ascent of another? What holes would anyone say anyone is truly clamoring to see filled ready?
Under the direction of maker essayist Tony Gilroy, however, Andor sells itself better than its ancestors. A few watchers might lean toward the verbose, storybook nature of The Mandalorian. In any case, others will excite to Andor's anxious reality, its sharpened close to home stakes, and jags of smart exchange. At its ideal, Andor appears to be made for additional insightful watchers, on the off chance that any are left — even the people who aren't completely submerged in Star Wars legend and arcana.
Obviously, some information is important. You should comprehend, for instance, that the show is set not long before the occasions of the absolute first Star Wars film in the story's order. Maverick One was about Andor and others taking the designs to the Demise Star, the awful planet-killing space station that was first exploded in 1977. Andor goes further once more into its legend's beginnings, from scraggly, self-intrigued criminal searching for a lost sister to half-willing recruit into the radical powers battling to sabotage the Domain. Once more, I don't know anybody was truly sending off a fan mission to have that specific story explained, however Gilroy persuades us regarding its earnestness — or, at any rate, of its true capacity.
What he's made is an apprehensive reconnaissance spine chiller, set on a changed cluster of planets as opposed to in the hallways of Washington D.C. or on the other hand, say, 1940s Germany. There's a rock to Gilroy's composition, a sharpness that loans everything incapacitating validity. Which is a senseless comment about a space dream, I understand, yet Gilroy gives Andor a portion of a similar knowing surface — some way or another both smooth and grainy — that he dealt with Michael Clayton.
A piece of the show's prosperity lies in its knotty profound quality. In the show's initial scenes, we watch as Andor, played with serious muscle by Luna, murders two security work force who have endeavored to mug him. So he's done something terrible, yet to trouble makers. Andor could, if you needed to take it that far, be perused as against policing, hostile to hired fighter, or against state brutality. Which would be all the more a political position as opposed to most other Disney+ firsts have taken. In any case, Gilroy conceals his representation of force elements, motioning toward a portion of the mischief done by the resistance, as well. Truly, Cassian and his friends address a great many individuals covered under the destruction of war, hurt by laser impacts and bombs terminated from the two sides.
But, the show doesn't feel like a prevarication. It's simply that the two legends and miscreants are, hitherto (I've seen four episodes), refreshingly confounded in their inspirations. The show empowers nearer consideration than its brethren; its dim liminal spaces demonstrate definitely more fascinating than do the more splendid absolutes seen somewhere else.
Gilroy and chiefs Toby Haynes and Susanna White give the series a discolored range: freshly shot grays and overgrown greens and blurred blues. There's very little flare or eccentricity here; we're in the horrid, utilitarian, modern parts of the Star Wars system, where little glimmers. Until we get the shock of the capital planet — every single impeccable surface and sparkling white insides — and the monetary ravine isolating ruler and managed is definitely felt.
Maybe most critical in accomplishing the show's tangible state of mind was the choice to shun a focal piece of innovation vigorously utilized by the other Star Wars shows, which are to a great extent recorded on a soundstage encompassed by a 360 Drove screen, a contraption previously utilized for The Mandalorian. On Andor, the characters navigate intricate and substantial sets and real areas, similar to the foggy and restricting Scottish High countries. Andor is a sign of how uncommon it has become to see Star Wars characters — or Wonder characters, so far as that is concerned — remaining on genuine earth.
Andor could nearly exist all alone as a charming secret untethered to any bigger adventure. Gilroy and Luna — alongside entertainers like Stellan Skarsgård, Adria Arjona, Fiona Shaw, and a beguilingly wretched Kyle Soller — present areas of strength for a for their somber spine chiller, briefly moving an enormous associated universe away from the comfortably nostalgic and toward the shock of something somewhat new. Obviously, anything about the situation of the underclasses that sits underneath such a plated umbrella should be considered for its obscure whiffs of pietism. However, Andor is connecting to the point of enduring that investigation up to this point, with 66% of the time left to go. Assuming the series keeps up with its guaranteed style, Andor might be the nearest Disney+ has yet come to denouncing any and all authority.