Why Confused Girl in the City Founder Giovanna Silvestre Set Out to Empower Women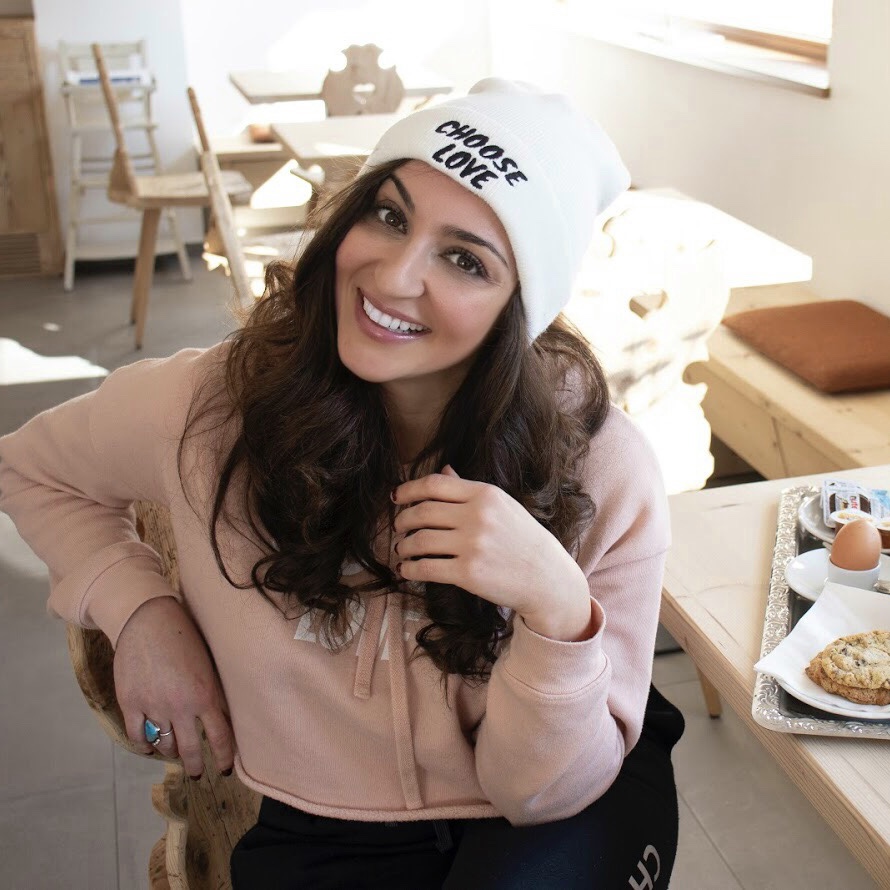 Giovanna Silvestre grew up in San Luis Obispo, California. She is a popular travel blogger and founder of the unique yoga wear brand Confused Girl in the City. Graduating with honors, she received her International Relations degree from University of Southern California. She went on to work in the entertainment industry for several years. Some of her accomplishments include working with director Kenneth Branagh on the Marvel film "Thor", co-producing a short film, "The Wind in the Willows," with Peter Jackson's company "Weta," and working as a post production coordinator on the ABC show, "The Mole." Recently, she has completed a campaign with Audi in Germany. She is one of the first female influencers Audi Deutschland has worked with. As an influencer Giovanna has worked with some of the biggest global brands including T-Mobile, Vitamin Water, Coca-Cola, Target, Walmart, Skinny Cow, Skype, Match.com, Bigelow Tea, Crocs, Lindt Chocolate, Vaseline and many more.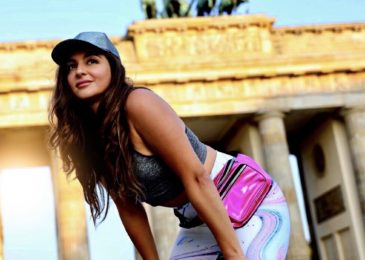 What inspired you to start your business?
"Confused Girl in the City" started as a blog 6 years ago. I was lost at the time and wanted to share my feelings with others. I figured I couldn't be the only confused one out there. It's funny how we feel we're the only ones when every human being has either been there, is still there or is going to be there again! My blog took a life of its own and put me on a spiritual journey to find my true nature. Along this journey I met a healer who had a profound effect on me. He had a collection of crystals and told me to pick two to take home. I had these crystals in my room and felt so much joy when I walked past them. One day I was meditating and I had a vision of creating a line of women's activewear that was inspired by these crystals. So with no money and an idea, I started the journey. I had no idea how I was going to make it happen but I knew I had to do it. I used my part-time job money to fund my business and step by step I was able to create an international activewear business. Now, six years later, I have sold my designs all over the world, we have been featured on Thrive Global, Yoga Digest, Yoga Magazine, Silicon Beach Magazine and on the cover of LA Yoga. We are in select stores in LA and expanding.
What's the biggest professional risk you've taken?
Moving to Bali and Europe. I had to make the business completely mobile and this meant that my margins of profit were less. But it proved to be a success because I have a book coming out soon and my influencer business is making more money
What drives you to keep going each day?
Without purpose people perish. I believe that my purpose is to help other women find their true nature by me finding mine. Every day has a new lesson for us.
Outro :
Be sure to follow her on Instagram, YouTube and check out her website http://confusedgirlinthecity.com
Free Photography Directory Submission Listings in 2023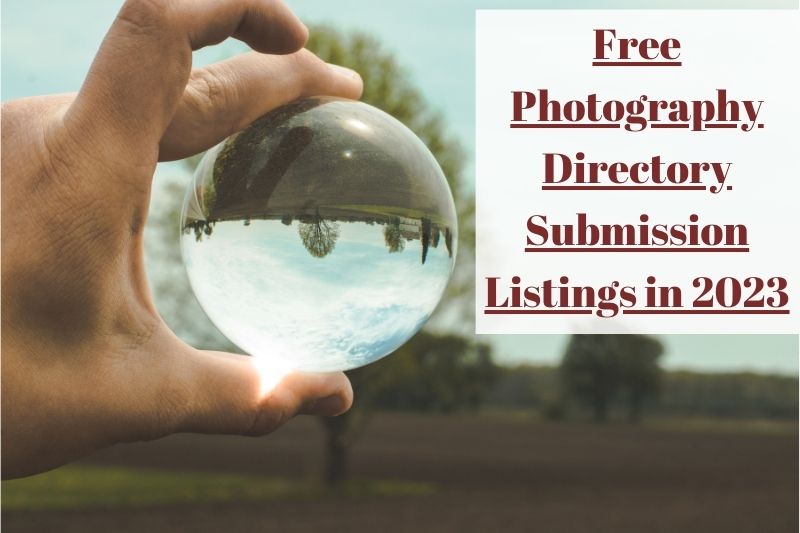 As a photographer, one of the most effective ways to showcase your work, gain exposure and attract potential clients is to submit your portfolio to online directory. All India Photographer Directory serves as a centralized hub where individuals and businesses can find photographers based on their location, style and specialization. By submitting photographer information to our directory, photographers increase their chances of being discovered by a larger audience and generating new leads.
In today's digital age, it is important for photographers to have an online presence to showcase their work and attract potential clients. The most effective way to achieve this is to submit a photographer's portfolio to online directories. Our directory serves as a centralized hub where individuals and businesses can find photographers based on their location, style and specialization. By submitting their information to our directory, photographers increase their chances of being discovered by a larger audience and generating new leads.
To promote your photography business and reach a wider audience, submitting your portfolio to the photographer directory submission site All India Photographers can be highly beneficial. We act as a platform that connects photographers with potential clients, allowing them to showcase their work and attract new opportunities.
In this article, we will discuss the importance of photographer directory submission sites and why you should submit your portfolio to a photographer directory site?
Submitting your portfolio to All India Photographers has many benefits, including:
Increased Exposure: Photographer directory submission sites provide a platform for photographers to showcase their work to a larger audience. These sites attract individuals and businesses looking for photographers, making it easy for potential clients to contact you. By submitting a photographer's portfolio to a pan-India photographer, photographers increase their chances of being discovered by potential clients + who are looking for photographers in their area or niche.
Target Audience: All India photographers are categorized based on location, style or specialization. This means that when you submit your portfolio to our directory, you reach a target audience that is specifically interested in the type of photography you offer. This increases your chances of finding clients who are actively looking for your services.
Search Engine Optimization (SEO): When you submit your portfolio to our site and include backlinks to your website, it can boost your own website's SEO. This helps improve your search engine rankings and makes it easier for potential clients to find you through organic search results.
Cost-Effective Marketing: All India Photographers offers free listing options. This makes them a cost-effective marketing tool, especially for photographers who don't have a limited marketing budget. By investing some time to submit your portfolio to our directory, you can potentially gain exposure and attract new clients without a significant financial investment.
Rakesh RP Nair: Serial Entrepreneur, Cybersecurity Publisher, Sustainability Advisor, and More
Rakesh RP Nair is a well-known name in the business world. He is a serial entrepreneur, co-founder of Torgos Events & MICE Experts, and a go-to-market strategist with a lifetime of experience in business development, sales, and marketing. Rakesh has achieved great success in his career, thanks to his creative ideas and unwavering focus on achieving the highest levels of performance. But, there's more to Rakesh than just his professional achievements.
Apart from being a successful entrepreneur and go-getter, Rakesh is also a passionate advocate of cybersecurity and sustainability. His interest in cybersecurity led him to start the Cyber Warriors Middle East magazine. The magazine is a platform that provides insights, analysis, and news related to cybersecurity, technology, and related fields. Through the magazine, Rakesh aims to educate people about the importance of cybersecurity and create awareness about the latest developments in the field.
Rakesh is also a strong advocate of sustainability and believes that sustainable practices are the key to a better future. He is committed to promoting sustainable products and practices and encourages people to adopt a sustainable lifestyle. As an advisor of sustainability, Rakesh is actively involved in promoting the use of zero-carbon products and raising awareness about the importance of preserving nature. He firmly believes that sustainability is the need of the hour and that everyone has a responsibility to do their bit towards creating a better world.
In addition to his work in cybersecurity and sustainability, Rakesh is also a respected figure in the event management and PR industry. Torgos Events, the company he co-founded, is a leading event management company that caters to the B2B sector. MICE Experts, on the other hand, is a PR and marketing agency that specializes in making people and brands famous. With services such as influencer marketing, digital marketing, social media marketing, and others, MICE Experts helps clients build their brand and achieve their business objectives.
Rakesh RP Nair is a multi-talented individual who has achieved great success in his career. He is a go-to-market strategist, entrepreneur, publisher, and sustainability advisor who is passionate about creating a better world. Through his work in cybersecurity, sustainability, event management, and PR, Rakesh has made a significant impact in his field and is highly respected by his peers. With his unwavering focus on achieving excellence, Rakesh is sure to continue making a positive impact in the business world and beyond.
You can connect with him at Linkedin to learn more.
Hazesociety: The Fashion Revolution That Blurs the Lines Between Cannabis and Couture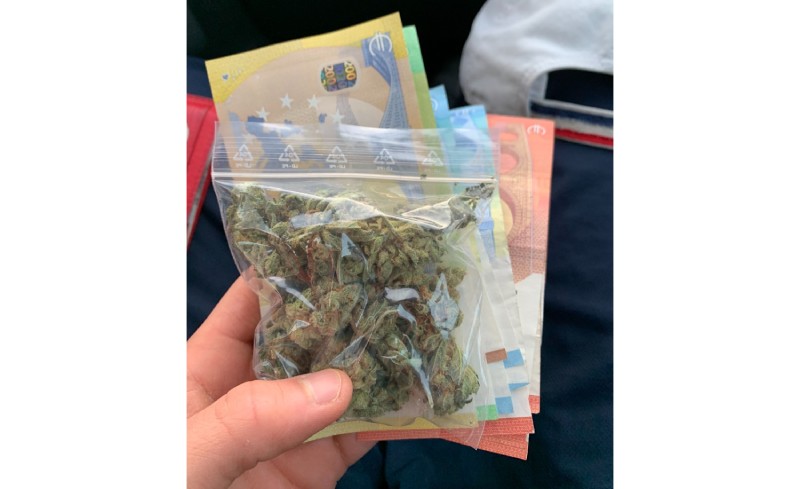 Hazesociety, a luxury fashion brand founded by Adrian Kötter, is on the brink of transforming the fashion landscape this summer with its highly anticipated debut. The brand masterfully melds the worlds of cannabis and high fashion, offering an exclusive lifestyle experience to its discerning clientele. Since 2015, Kötter, a passionate cannabis proponent and seasoned entrepreneur from North Rhine-Westphalia, Germany, has been meticulously developing Hazesociety to embody the essence of sophistication and elevated living. The brand's slogan, "High Fashion for High Society: Hazesociety," appeals to those with a keen sense of fashion and an appreciation for the positive attributes of cannabis. By maintaining an unwavering focus on quality, design, and sustainability in its limited collections, Hazesociety preserves the exclusivity of its offerings. The brand is dedicated to serving individuals who celebrate life and derive spiritual inspiration from cannabis, while actively promoting cannabis legalization and advocating for worldwide equality.