Why did Youmna Khoury Choose to Sell Lashes, Lenses, and Hair Extensions?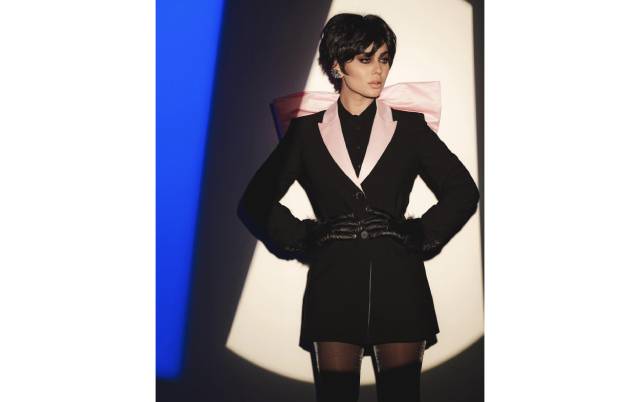 Born and raised in Lebanon, and now living in Dubai with her family, Youmna Khoury is one of the youngest entrepreneurs in the Middle East. Ever since a young age, Youmna has always been the one to have an eye for fashion. She stepped into the world of fashion and business by starting her own salon in Lebanon. Fashion and style are some things that have always brought her joy and Youmna wanted to spread the same joy with others. Her salon catered to the needs for both men and women. Youmna eventually opened her own online store called Youmi Online Shop and is also currently working on a new E-commerce project.
Youmna's love for fashion and her experience in the industry has taught her that glamorous clothes are not the only thing that one needs in order to have the perfect look. You need to have the best fashion accessories with it too. These include things like makeup and hair. So, keeping this in mind, Youmna decided to sell her top three favorite fashion accessories: luxury lashes, stunning hair extensions and beautiful contact lenses. Through her brand, Youmna strives to ensure that passion and professionalism meet elegance and class. Youmna has been very successful in running her business so far.
Youmna knows about all the 'it' things in the field of fashion. She makes sure that all her followers are also up to date with all the latest trends and styles being introduced in the world of fashion. Youmna has always managed to keep up with all the latest trends in the cosmetic industry and has been exceeding expectations since 2017. Her dedication to perfection and precision in the process of creating the top quality contact lenses, luxurious lashes, and long lasting hair extensions just prove to show how much she loves her work and what an amazing business woman she is. Through her online brand, Youmna is sharing with her clients, her interesting take on fashion, style and beauty. Thus, helping every girl lead a jaw dropping and stunning lifestyle that exceeds sky-high expectations.
Youmna wants to assure that young girls are always feeling their best through fashion. For this purpose, she believes that fashion accessories are also an integral part of your style statement. There is no point in wearing a classy outfit with poorly done makeup and wear a hideous wig with it. It just ruins the entire look. According to Youmna, your makeup, and hair extensions need to be natural and of the top quality. Thus, the brand is the ultimate combination of the three items that Youmna absolutely loves: hair extensions, contact lenses, and fake eyelashes. There is no doubt about the fact that Youmna puts together an impeccable and empowering range of products with a cost that is suitable for everyone.
Moreover, Youmna thinks that most online brands sell clothes and other fashion products. There are very few companies that cater to such accessories. Thus, not only did Youmna want to show her audience the importance of beautiful lashes and a snatched wig, she also wanted to make sure that she brought something different and unique to the market.
'Pretty Little Liars' sets Bailee Madison to star in HBO Max reboot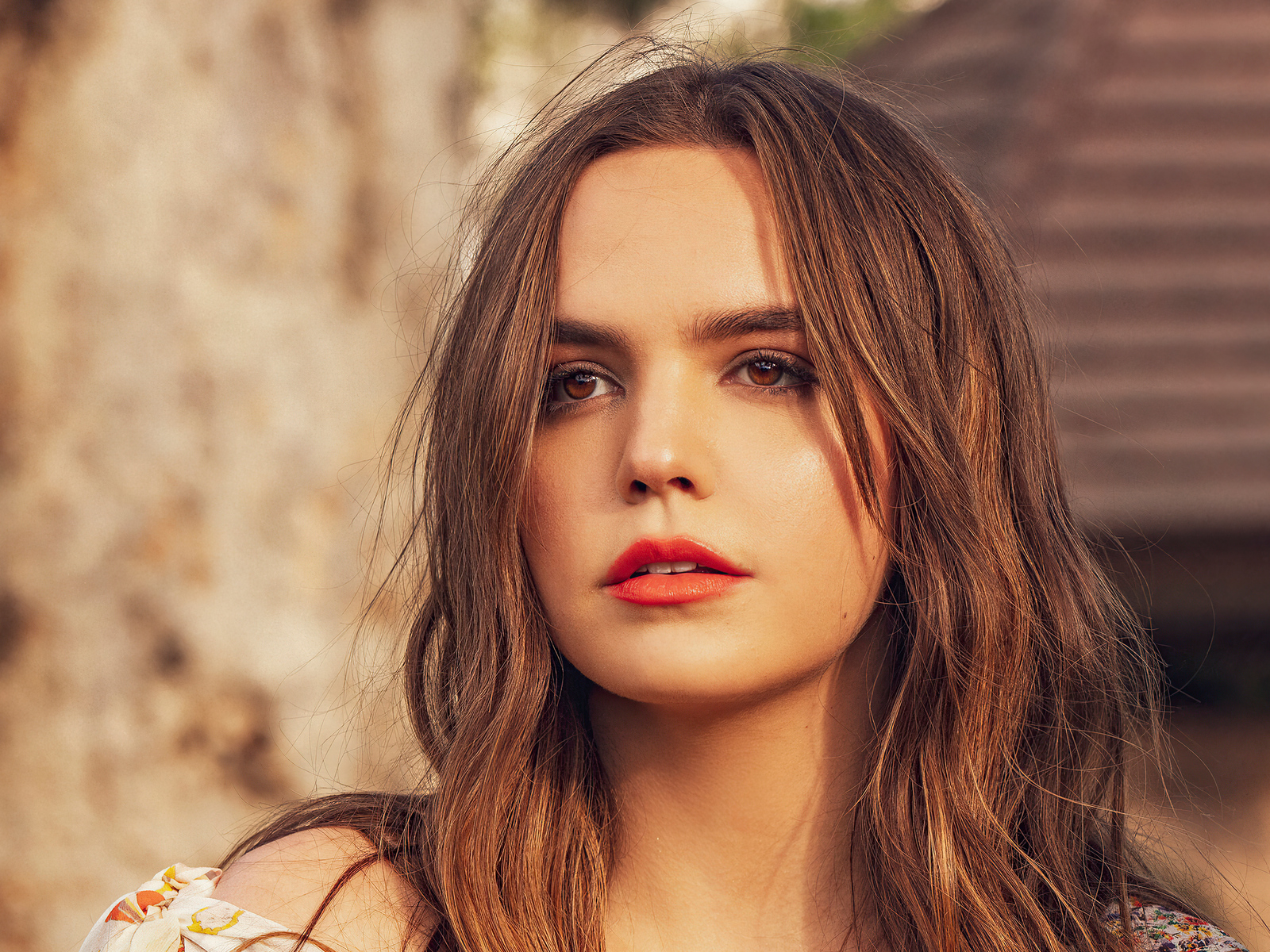 HBO Max's upcoming drama, "Pretty Little Liars: Original Sin," has tracked down its leading woman.
Freeform's "Pretty Little Liars" reboot has projected "Great Witch" star Bailee Madison in the featuring job of Imogen, portrayed as a genuine survivor.
As indicated by they, the recovery is a hazier and more twisted version of the series, which circulated from 2010 to 2017 and depended on the bestselling books by Sara Shepard. The new show is set in the current day and features new story arcs and shiny new characters.
"PLL: Original Sin" will follow a group of friends living in the blue-collar town of Millwood as they wind up haunted and tortured by an obscure figure making them pay for the wrongdoings of their folks, who carried out a corrupt demonstration twenty years earlier.
Madison's character is likewise depicted as a "final girl." Imogen should move forward to battle for her everyday routine and the experiences of her companions as they uncover the new assailant who is harassing them.
Madison, 21, likewise joins new cast members, Chandler Kinney and Maia Reficco. The reboot was first reported in September 2020 and a teaser trailer was released.
The reboot comes from the personalities of "Riverdale" and "The Chilling Adventures of Sabrina" creators, Roberto Aguirre-Sacasa and Lindsay Calhoon Bring. Freeform's original series was followed by two failed TV spinoffs, "Pretty Little Liars: The Perfectionists" and "Ravenswood." Both shows were dropped after one season.
Lucy Hale, Shay Mitchell, Troian Bellisario, Ashley Benson and Sasha Pieterse featured in the 2010 teen drama series, which followed their shocking lives as they revealed mysteries encompassing a hooded assailant called "A" who tortured them.
"Original Sin" began creation this late spring and a release date still can't seem to be set.
Matt Long, Marg Helgenberger & E.J. Bonilla joins the cast of 'Getaway' NBC pilot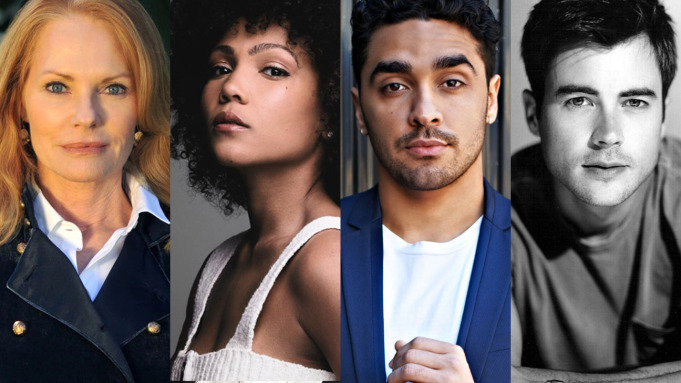 In the midst of discusses a new season of Manifest, one of the dropped NBC series' center cast individuals, Matt Long, has booked another pilot at the network however devotees of the missing plane drama ought not be excessively stressed. Long, CSI alumna Marg Helgenberger, Jasmine Mathews (The Rookie) and E.J. Bonilla (The Old Man) are set as series regulars inverse Annie Ilonzeh in NBC dramatization pilot Getaway, from The Blacklist team John Davis and John Fox and Universal TV, a division of Universal Studio Group.
I hear Long was approached about Getaway after the alternatives on the Manifest cast terminated last month and studio Warner Bros. TV finished its endeavors to track down a new home for the show after conversations with Netflix didn't yield an agreement. The series regulars on Manifest are allowed to take new jobs while talks a Season 4 of Manifest as of late continued, with both Netflix and NBC keen on recharging the show, which has tracked down a huge new audience on the streamer.
I hear Long's arrangement for Getaway is for one year so if the Getaway pilot goes to series, he could in any case get back to Manifest if the series gets revived, subject to synchronizing up dates.
Also, Bonilla is a series regular on the forthcoming FX on Hulu series The Old Man, whose Season 1 creation is presently waiting while star Jeff Bridges goes through malignant growth treatment. I hear Bonilla will actually want to satisfy his commitment to the FX series before he segues to Getaway should the pilot go to series.
Composed and executive produced by JJ Bailey (Echo) and Moira Kirland (Madam Secretary), Getaway focuses on a marriage at an exotic location at a isolated luxury resort that rapidly slides into bedlam after a gathering of perilous hoodlums abducts the island. The little gathering of visitors, driven by a valiant female Army vet (Ilonzeh), will do all that they can to remain alive.
Helgenberger will play Sen. Charlotte Pierce. As a senior Democratic senator from New York, Charlotte is accustomed to making major decisions. She's glad to see her child, Jack (Long), settle down with his lady of the hour, Grace (Mathew), yet there are hazier powers at play she still can't seem to completely comprehend. Charlotte will before long need to pick between her family and the political profession for which she's worked so hard.
Long's Jack Pierce has consistently gotten all that he needed. At the point when he succumbed to Grace (Mathew), he was resolved to make her his better half, similarly as he was determined to make an expert profession for himself that was independent from his mom, Sen. Charlotte Pierce (Helgenberger), and the family name.
Mathews is Grace Rowland. At the point when Grace met Jack Pierce she was deeply inspired, and their hurricane romance has gone from starting gathering to strolling down the passageway in a little more than a year. As the lodging goes under assault, Grace and Jack's fantasy relationship will go under more pressing factor, uncovering a side of Grace that nobody has seen previously.
Bonilla will play Rafi Salinas. Rafi professes to be an angler on the run with his companions from a posse of cartel individuals, yet he's concealing a dull mystery that will place everybody at the hotel in harm's way.
Davis and Fox chief produce by means of Davis Entertainment. Widespread TV is the studio.
Like Long, Helgenberger as of late opened up after co-featuring on CBS' as of late left series All Rise for the last two seasons. She featured for 12 seasons as Catherine Willows in CBS' CSI: Crime Scene Investigation. She then, at that point proceeded to star in two other CBS show series, Intelligence and Under the Dome. On the film side, she was most as of late found in Universal/Amblin's A Dog's Journey. Helgenberger is repped by ICM Partners, Thruline Entertainment and Felker, Toczek.
Mathews can right now be seen featuring in Amazon Prime Studios' The Tomorrow War, close by Chris Pratt and Yvonne Strahovski. Following up, she'll be seen inverse Kevin Hart in Sony's activity parody The Man from Toronto. She recently was a series ordinary on Starz's dramatization Sweetbitter, and furthermore repeated on ABC's The Rookie. She's repped by Gersh and Red-Letter Entertainment.
Bonilla most as of late showed up in Nat Geo's miniseries The Long Road Home and was beforehand a series normal on the last period of A&E's Unforgettable. He's repped by Innovative Artists and MKSD Talent Management.
Long's large break accompanied the starring role of Jack McCallister in the WB's Jack and Bobby. He therefore had repeating jobs on Mad Men and on Private Practice. Long, whose series credits likewise include Helix, is repped by Innovative Arts and Authentic Talent and Literary Management.
Ajay Devgn and Priti Sinha is producing Pratik Gandhi-led web-series, 'Six Suspects'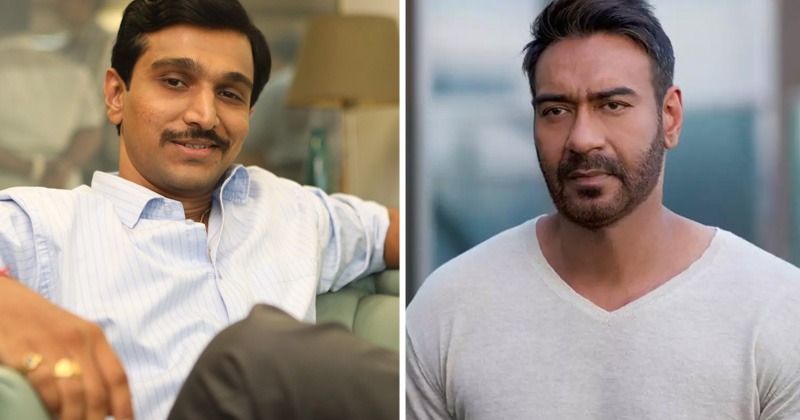 Purportedly, Pratik Gandhi and Richa Chadha had been signed a web-series, 'Six Suspects', the official adaptation of writer Vikas Swarup's 2016 book by a similar name. Tigmanshu Dhulia was allocated to direct it. The show went on floors in February end. Not a lot was thought about its maker or the excess cast as of not long ago when ETimes presents to you an exclusive big news on it herewith.
Ajay Devgn and Priti Sinha are producing the show jointly. Priti is the girl of (late) Vinay Sinha who produced the Salman Khan-Aamir Khan-Raveena Tandon-Karisma Kapoor extraordinary parody 'Andaz Apna' (1994). Priti is Ajay's rakhi sister.
ETimes likewise has it that 'Six Suspects' will star Ashutosh Rana, Raghubir Yadav and Sharib Hashmi as well.
Ajay and Priti felt that it is extraordinary to go into the OTT space in the present times. Truth be told, Ajay and Priti have obtained the rights to two books of Swaroop-'Six Suspects' and 'The Accidental Apprentice'.
Besides, they present to you that Dhulia has finished almost 50% of the show in places like Delhi, Jaisalmer, Jodhpur, Allahabad and is right now shooting in Mumbai. The excess shoot is outside Mumbai in a couple of different urban communities and will occur in the coming a long time of 2021.
Vikas Swarup's book 'question and answer' was adjusted into the academy-award winning movie 'Slumdog Millionaire' directed by Danny Boyle.