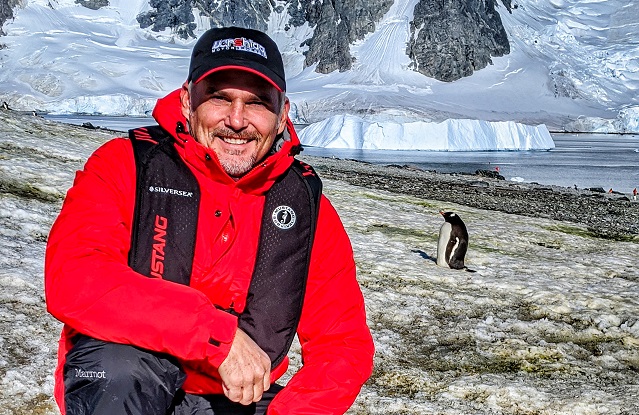 What travelling have you done most recently?
I've been travelling the Australian Coast in a motorhome. When I got here last July, I spent some time in Sydney before going to Brisbane and Cairns. Then in December, I left for Florida to catch a 140-day worldwide cruise. I got to see parts of South America and Antarctica which was amazing. Obviously by March travel was shutting down, so they dropped us back in Sydney and I've been in Cairns ever since.
What are you most proud of?
I'm proud that I followed through. I made a huge commitment to take this journey, and I'm glad I'm doing it. It's tough sometimes. You get lonely. It takes a lot of initiative to manage your own travel for such a long time. But I wouldn't want the alternative.
What's your favorite part about travel?
My motto is, "I've no strangers,just friends I've not met." I've always made friends easily. When I'm travelling, I sometimes post online asking if anyone wants to grab coffee and chat. I don't think there's a better way to learn about a place than through its people.
Be sure to follow James on Instagram.