Why Kareem Hassan Believes Our Failures Make Us Stronger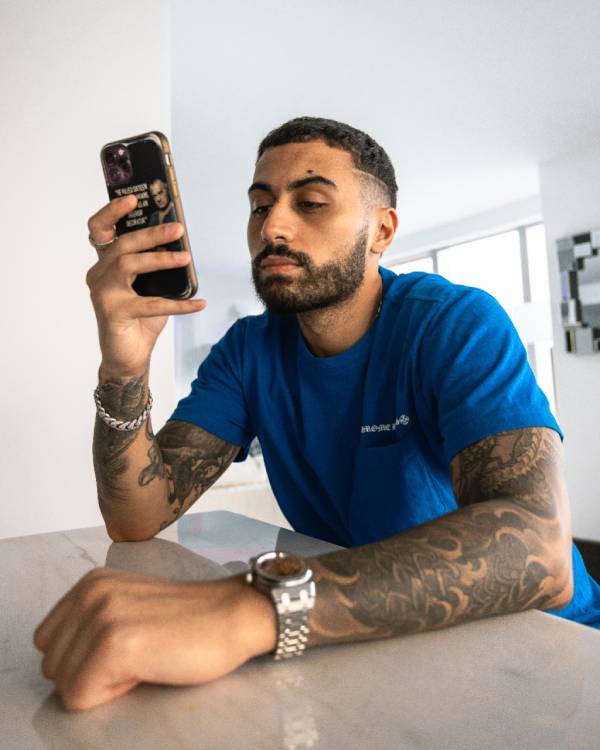 Success in life isn't anyone's birthright, and it doesn't come easy if it even comes at all. Success is hard-won and easily lost. It is something you might have to fail repeatedly to achieve. However, when success is in the palm of your hand, and it opens its limitless vistas to you, you'll realize that the reason you endured so many failed attempts to reach there was because you had to prove you were strong and worthy enough to warrant success in the first place. This is a lesson Kareem Hassan has learned along his journey and wants to share with others.
Quitting college to take care of his mother, Kareem Hassan began trading in collectibles to generate some much-needed income. He explained, "Growing up, I was obsessed with comic books. The stories and characters offered me a magical escape from my own drab, limiting, and at times, painful reality. I always felt I didn't quite fit into this world, but in the comic books, I could find myself. This led to me frequently attending the New York Comic-Con, which was a real eye-opener because here, I first saw how people were making a good living out of their hobby through trading in comics and other collectibles."
As he grew, Kareem tried his hand at various jobs and projects in a bid to be successful, but it was all in vain. After a series of failures, it one day dawned on him that the answer to all his financial problems was at his fingertips, in the shape of the comics he had adored and collected since he was a young boy.
Kareem Hassan explained, "I eventually realized that my passion for comics and collectibles could be turned into a lucrative career. I had failed at so many other things, but I knew deep inside that this would be the game-changer, and so it proved. I used everything I learned from my previous business endeavors to make this a success. It was hard work at the beginning, and I made many mistakes, but I persevered and can now comfortably say that the world of comics and collectibles has provided me with a living beyond my wildest dreams. I also believe it was comic book characters that instilled in me the ethos that if you don't succeed at the first attempt, try again, and again, and again until you finally do." As per Kareem Hassan, learning from your past mistakes is the biggest lesson you can learn, and given his success and achievements, his advice is well worth taking.
GPT-3 for Enterprise: AI Business Launch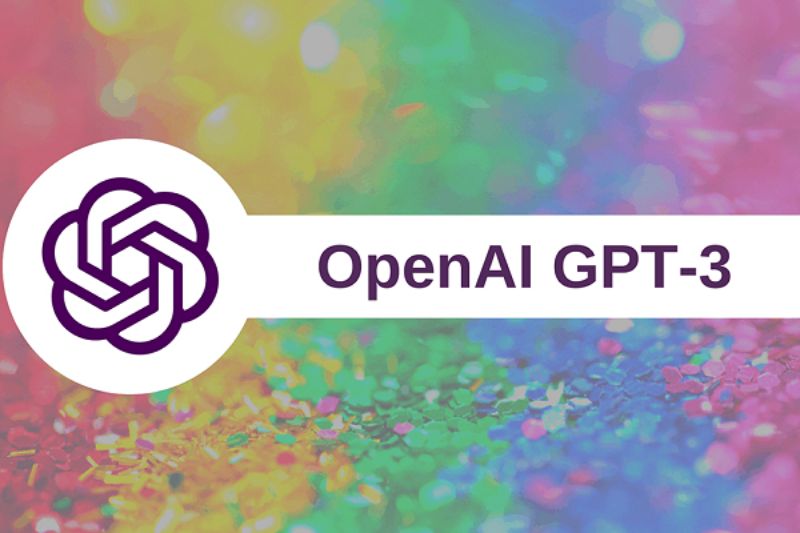 OpenAI, maker of the famous man-made consciousness programming ChatGPT, has sent off a form of the item focused on the endeavor market. The new programming, named ChatGPT Venture, means to assist organizations with working all the more effectively.
A few organizations as of now are utilizing the new programming to make more clear interchanges, speed up coding errands, quickly investigate replies to complex business questions, help with imaginative work, and that's only the tip of the iceberg. OpenAI says that groups from over 80% of Fortune 500 organizations have enrolled for ChatGPT accounts.
One of the manners in which that ChatGPT Undertaking means to improve organizations' proficiency is by offering shareable visit formats to empower organizations to team up and construct normal work processes. OpenAI likewise is sans offering credits to utilize ChatGPT's application programming points of interaction (APIs) in the event that there is a need to expand OpenAI into a completely custom arrangement.
Effectiveness for enormous scope arrangements will be driven by regulatory control center, single sign-on, area check and an investigation dashboard for utilization experiences.
There likewise are expansions in limit and abilities. ChatGPT Undertaking offers incorporate limitless access with no utilization covers to GPT-4, which can be considered the computer based intelligence motor. It likewise offers limitless admittance to cutting edge information examination (previously known as Code Mediator).
The framework highlights client prompts and safeguards security by not involving organization information for preparing OpenAI models. Other security highlights incorporate information encryption very still (AES 256) and on the way (TLS 1.2+). The stage is guaranteed as SOC 2 agreeable.
AT&T is one association as of now locally available with ChatGPT. In June, the organization presented Ask AT&T, a generative man-made consciousness stage in light of OpenAI's foundation. The stage is for inner utilization of workers. Applications being investigated incorporate giving fast and straightforward responses to HR questions and diminishing representative gathering time by giving robotized outlines and things to do.
Taxpayers in Ohio Will Contribute To The 'Flying Taxi' Dream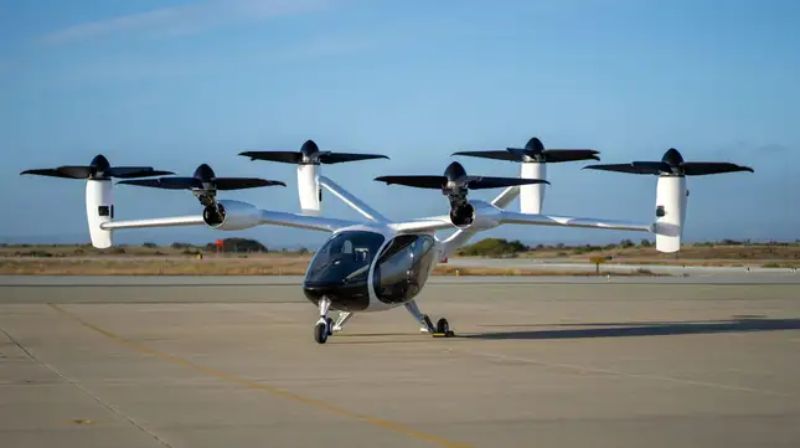 Flying cabs; Who are they for? We can't really understand. Will they work? Nobody knows that either, however Ohio state authorities reported for this present week that flying taxi startup Joby will fabricate many them in a vigorously state-financed office.
Joby has been around for some time; back in 2018, the organization marvelously figured out how to get $100 million from organizations like Intel, Toyota and JetBlue to construct flying taxicabs. Presently a little more than six years after the fact, its evidently going to begin fabricating these things in fact. In a declaration made by Ohio Lead representative Mike DeWine, Lt. Gov. Jon Husted, Ohio Division of Advancement chief Lydia Mihalik, JobsOhio president and President J.P. Nauseef declared that Joby will construct the cabs at a site at Dayton Worldwide Air terminal.
State authorities are saying that Joby will make north of 2,000 positions for the region, yet those positions come at a chunk of change for Ohio and its citizens. State authorities are extra liberal. While Joby will contribute $447.5 million another $203 million is coming from Ohio and $93 million from Ohio's Branch of Improvement Tax break Authority through a task creation charge they're thinking about. One more $110 million from a JobsOhio award that will likewise assist Joby with drawing in ability expected to construct trial flying taxicabs.
Joby plans to move toward 500 flying cabs a year at the Dayton site. Development of the site is set to begin in 2024 with the office completely opening in 2025. Joby claims its air cabs will actually want to convey a pilot in addition to four different travelers and can fly up to 200 mph with a scope of 100 miles. All we can manage to say is best of luck. These flying taxi/car capable of flying new companies have been taking the means to fire up and vanishing throughout recent years with not even one of them ready to show anything for their endeavors. Here's to trusting Ohio authorities and citizens don't come to lament the confidence they're placing into this.
Oil looks "unsustainable" around $90 per barrel, according to a Citi analyst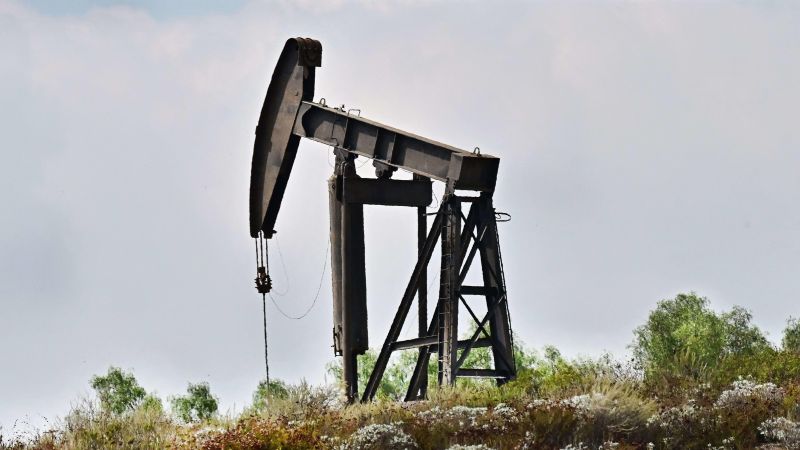 Oil costs might make a beeline for $100 "for a brief time" in the midst of result cuts and international strains, however they'll probably withdraw by year-end, says one Money Road expert.
"The Saudi craving to keep oil from market, upheld by Russia keeping a specific degree of product requirement, focuses to greater costs temporarily, all else equivalent, yet $90 costs look unreasonable given quicker supply development than request development ex-Saudi/Russia," Citi's worldwide head of ware research Ed Morse and his group kept in touch with financial backers.
"Greater costs in the close to term could make at more disadvantage for costs one year from now," he added.
Over the past three months, crude has been rising. Since the end of June, the price of West Texas Intermediate (CL=F) per barrel has increased by about $23, reaching above $91 on Monday.
Brent rough fates (BZ=F) have seen a comparable ascent of over 30% over a similar period, at present drifting above $94 per barrel.
Citi's examiners see oil averaging $84 in the final quarter 2023 and moving to the low-$70 territory in 2024.
Morse composes creation is developing among non-OPEC+ individuals like the US, Brazil, Canada, and Guyana. Indeed, even Venezuelan and Iranian products have developed.
"After the new spike, these stock elements ought to save a top on raw petroleum costs until the end of 2023 and 2024. Furthermore, Saudi Arabia may yet turn around cuts assuming business sectors get excessively close," said the note.
Toward the beginning of August Saudi Arabia expanded its one-sided creation cuts, and Russia diminished sends out through year-end. The reductions announced last year for OPEC+ are in addition to these cuts.
Oil's new meeting provoked RBC Capital Business sectors to drift the chance of $100 per barrel in the midst of "an energy based" market.
"The thought of $100/bbl has developed from totally unbelievable a couple of brief months prior, to inside striking (or building up) distance today," examiners Michael Tran and Helima Croft wrote in a new note to financial backers.
Refined oil items have been on the ascent. Gas costs hit new 2023 highs Monday with the public normal at $3.88, as per AAA. The cost of diesel, which is utilized to ship products through trucks, was up $0.23 from one month prior, at $4.57 per gallon.
In the interim a few carriers including Joined Carriers (UAL), Delta (DAL), and American (AAL) sounded the caution as of late on lower benefits in the midst of higher fuel costs.
Higher energy costs are raising worries of an adverse consequence on the more extensive economy when the Central bank is planning to control expansion through loan fee climbs.
Taken care of authorities are supposed to hold loan fees consistent when they meet this week however are as yet keeping the entryway open to another rate climb this year.
Energy costs, explicitly fuel, were the greatest guilty party of August's more smoking than-anticipated Customer Value File print delivered the week before.