Why Kareem Hassan Believes Our Failures Make Us Stronger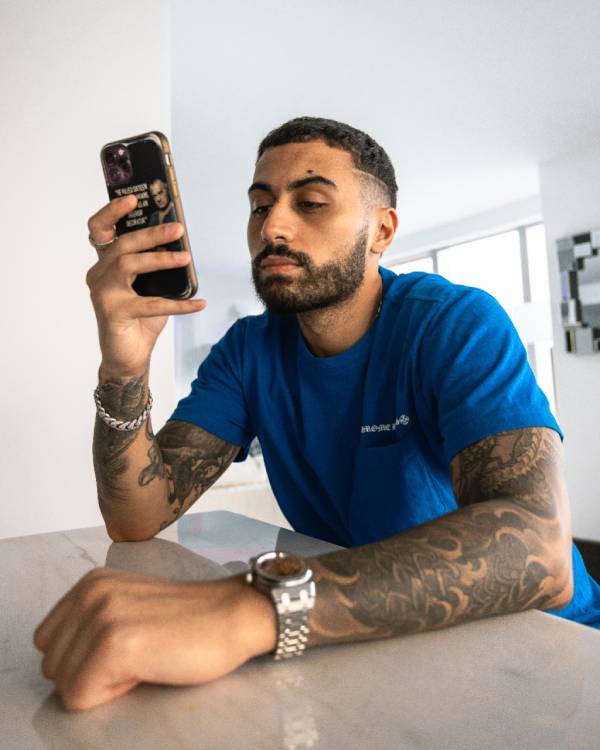 Success in life isn't anyone's birthright, and it doesn't come easy if it even comes at all. Success is hard-won and easily lost. It is something you might have to fail repeatedly to achieve. However, when success is in the palm of your hand, and it opens its limitless vistas to you, you'll realize that the reason you endured so many failed attempts to reach there was because you had to prove you were strong and worthy enough to warrant success in the first place. This is a lesson Kareem Hassan has learned along his journey and wants to share with others.
Quitting college to take care of his mother, Kareem Hassan began trading in collectibles to generate some much-needed income. He explained, "Growing up, I was obsessed with comic books. The stories and characters offered me a magical escape from my own drab, limiting, and at times, painful reality. I always felt I didn't quite fit into this world, but in the comic books, I could find myself. This led to me frequently attending the New York Comic-Con, which was a real eye-opener because here, I first saw how people were making a good living out of their hobby through trading in comics and other collectibles."
As he grew, Kareem tried his hand at various jobs and projects in a bid to be successful, but it was all in vain. After a series of failures, it one day dawned on him that the answer to all his financial problems was at his fingertips, in the shape of the comics he had adored and collected since he was a young boy.
Kareem Hassan explained, "I eventually realized that my passion for comics and collectibles could be turned into a lucrative career. I had failed at so many other things, but I knew deep inside that this would be the game-changer, and so it proved. I used everything I learned from my previous business endeavors to make this a success. It was hard work at the beginning, and I made many mistakes, but I persevered and can now comfortably say that the world of comics and collectibles has provided me with a living beyond my wildest dreams. I also believe it was comic book characters that instilled in me the ethos that if you don't succeed at the first attempt, try again, and again, and again until you finally do." As per Kareem Hassan, learning from your past mistakes is the biggest lesson you can learn, and given his success and achievements, his advice is well worth taking.
Emerging as the go-to app creator, mentor, and entrepreneur, make way for Tyler Boswel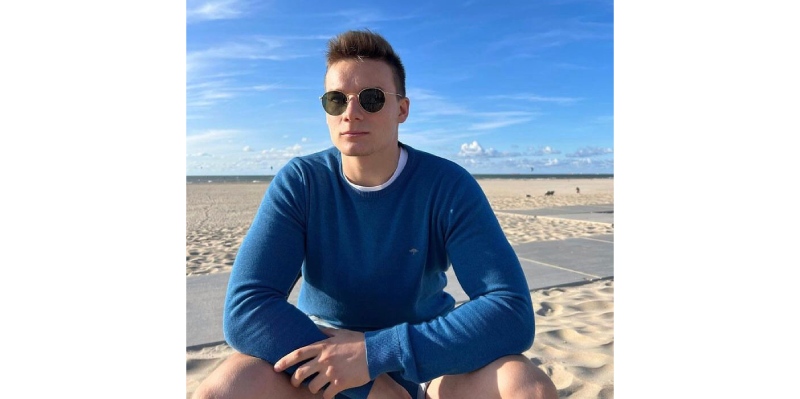 He has grown as a self-made legit app creator and entrepreneur, helping others make millions without having to learn any coding.
A lot has already been spoken about entrepreneurs and experts fighting tooth and nail to make their prominent mark in their chosen industries. But, how many times have people heard about those who have put others first in their quest to achieve excellence and success in their industries? Well, there have been a few who have done even that, and with their knowledge, expertise and experience have added more value into people's lives, becoming self-made and influential success stories. Sharing his knowledge for the good and impacting lives for the better is one such young entrepreneur named Tyler Boswel, who, without having to learn to code, has been helping people make hundreds of thousands of dollars.
The only 20-year-old entrepreneur is more than what meets the eye. He is also an app creator and mentor who, through his App Formula Masterclass, helps budding talents to launch profitable apps and earn as many returns through the same as possible. He loves teaching budding entrepreneurs a business model that legit works, making him a legit mentor, app creator, and entrepreneur, unlike many others in the industry, who only claim big things.
However, this youngster's first venture was not this; he had first dipped his hands in dropshipping and then faced 3-4 failed businesses until he became knowledgeable enough to get his first million. Creating apps always intrigued and excited him, and he knew there was more to it than people already knew. He turned into an app creator and created three successful apps without any coding knowledge, emphasizing the fact that creating apps was way easier than people thought. The belief that it is difficult to create apps has not made the markets oversaturated, and hence, he says that opportunities are aplenty to succeed in the same.
Tyler Boswel attributes a major part of his success to his mentor, who motivated him to stick with this business and helped him understand the importance of patience and resilience, practicing which has today helped him become a success story. His team has grown tremendously today, with 17 high-performing professionals working full-time on his apps and mentoring program.
At 20 years, Tyler Boswel (@tylertheappcreator) has proved his mettle already and now can't wait to impact more lives positively.
The Future of Elevate with Sebastian Beja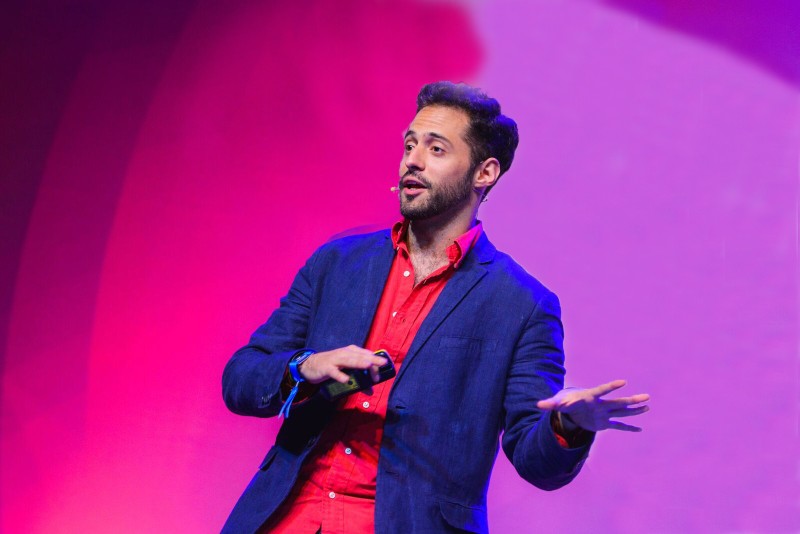 What obstacles did you have to overcome in getting to where you are today?
Focusing on my Mindset. I needed to change how I thought about money and how I thought about my work.
The biggest shift was when I stopped focusing on making more money and started focusing on what I could do to help others. When I felt I had no purpose in my work, it was because I was so focused on how much money I could bring in, with no reason or higher impact behind it. But once I recalibrated my inner compass to focus on that impact, everything fell into place.
It was amazing how much more passionate and excited I was to do my work when I really felt it was having a positive impact on the world.
What has surprised you most about running your own business?
Business is more of a spiritual gamethan anything else. It's about helping others and adding value to their lives. I've realized that I'm in that frame of mind everything just becomes easier, Money, opportunities, growth etc
When you're clear on what you want, who you want to help, what your values are, and what your mission is everything happens a lot quicker than you think it will and with a lot more ease.
What are you looking forward to in the future?
Recently, we launched what we call a platform of opportunities (like a marketplace of jobs) that provides extra income opportunities and employability to our graduates that do our money-mindset and skill-set programs. This new initiative make sense as now we have more than 3,000 students worldwide and 2,000 in LATAM in just 1 year.
We have had many success stories from our students applying the mindset and technical skill-set we teach them. They have been able to create anywhere from $2,000 USD, $5,000 USD, $20,000 USD and even $100,000 USD either in their existing job or in their own business. Others have been able to to get out of debt and economic stagnation.
This project seeks to bring down three industries.
First, the digital courses with very high prices and that do not transform people.
Second, the traditional education industry that is exclusive, expensive and semi-obsolete.
Third, the HR industry that charges a lot of money to get capable people with good mindsets and lucrative skills.
This will happen in the next 3-5 years through our Elevate programs and our new platform that focuses on connecting our students with lucrative employability opportunities in the US and LATAM companies in less than 90 days, after taking our programs.
Be sure to follow Sebastian on social media
https://www.youtube.com/c/sebastianbeja
https://www.linkedin.com/in/sebastianbeja/
Top 10 Crypto Press Release Distribution Services in 2022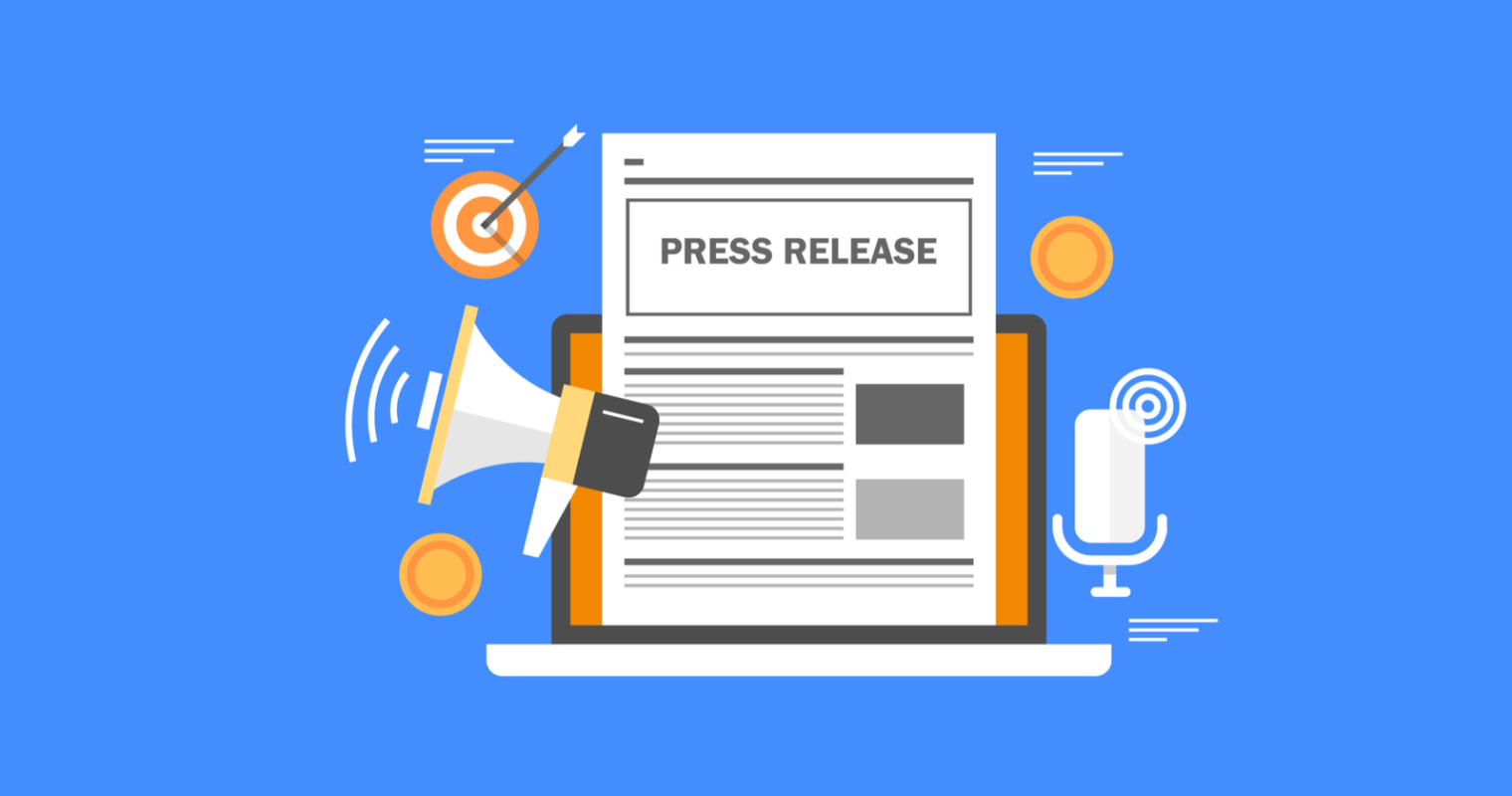 Blockchain PR agencies aim to make your company look good. This can be done through various methods. A crypto press release mentions getting the company's name in front of the industry's top media outlets. This means promoting your products on leading media sites like Crypto Slate and Bitcoin News. This means gaining brand recognition by ensuring that the company is well positioned in the industry.
Here is our list of 10 best crypto PR agencies
1. NinjaPromo
NinjaPromo launched in 2017 and has since become a significant player in the crypto PR market. The agency touts a number of high-profile clients and offices in London, New York, Hong Kong, Dubai and Singapore. NinjaPromo has the tools and knowledge you need to succeed in an ever-evolving industry.
2. Single Grain
Single Grain, one of the best crypto PR agencies in the market. One of the coolest features Single Grain offers is its customized PR packages. This means you can pick and choose the services that make the most sense for your business.
3. Vehement Media
Vehement Media has quickly become one of the top press release distribution services. The company was founded in 2018 and provides content distribution to the Press Realise Network. Vehement Media will help you improve your brand visibility by publishing your news across their network. This will also build customer confidence and increase sales.
4. Lunar strategy
Lunar Strategy could be the crypto PR agency you need. The company specializes in NFTs, helping projects grow their presence in the crypto market. The team of experts behind Chandra Strategy are specially trained in their niche, bringing a whole new level of value to every project they work on.
Although Lunar Strategy is based in Lisbon, the firm has worked with projects around the world. In addition to helping businesses achieve their goals, the firm also provides excellent written content that matches a company's tone, style and brand.
5. Melrose PR
Melrose PR is a crypto PR agency based in California, putting them in a prime position to help the latest and greatest tech companies as they hit the market. Founded in 2012, Melrose PR assists blockchain and crypto-focused projects seeking positive PR coverage.
6. MarketAcross
MarketAcross is one of the best cryptocurrency PR firms on the market. The firm aims to ensure you have the best brand presence possible and to do so by building relationships. MarketAcross understands the importance of developing personal connections and has built an excellent cryptocurrency PR agency with this mind-set.
7. Crypto virally
The sixth crypto PR agency on our list is Crypto Virally, a firm that helps its clients grow and promote their crypto brand. This full-service crypto PR agency is based in Romania and provides a variety of services to companies in the blockchain market.
CryptoVirally distinguishes itself by guaranteeing features on popular crypto publications such as Crypto Daily, Coin Telegraph, Crypto Potato, Defy Times and others. The firm also offers services focused on social media sites such as Twitter, Facebook, Telegram, Reddit, Instagram and Discord.
8. CrowdCreate
If your business focuses on NFTs, CrowdCreate could be the ideal crypto PR agency for you. This NFT marketing agency offers you the strategies you need to make your NFT-based project a success. Through CrowdCreate, you will connect with NFT investors and influencers who will help generate interest in your project.
9. CryptoPR Lab
Crypto PR Labs – Not to be confused with Crypto PR, is a crypto PR agency that provides its services to blockchain-based projects. Primarily, Crypto PR Labs focuses on introducing crypto start-ups to the right investors and influencers, along with advisors who can help steer the project in the right direction.
10. ReBlonde
ReBlonde is a crypto PR agency that helps new blockchain projects and businesses by offering a variety of marketing and PR services. For example, a ReBlonde client can get coverage of their project in publications like Mashable or the BBC.