14 Questions for Comic Book Artist and Lovecraftian Visionary Mike Dubisch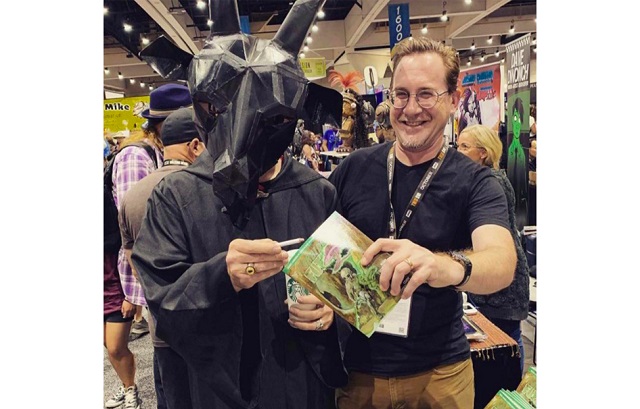 Fantastic worlds and creatures leap off the pages of Mike Dubisch's drawings and paintings. In fact as a professional artist he's contributed to so many fantastic worlds, from Star Wars to Dungeons & Dragons to the Cthulu Mythos of HP Lovecraft, his unique and astonishing art has shaped much of what we see in popular fantasy. His work is masterful and still uses mostly traditional methods as opposed to much of the digital art that is common now.
An American artist that is currently residing in Mazatlán, Mexico with his family, Mike took the time to answer some questions for us about his work practice and his upcoming projects. His many, many upcoming projects actually. Speaking to us from his studio in Mexico he has clearly not been slowed down by the global pandemic in the least.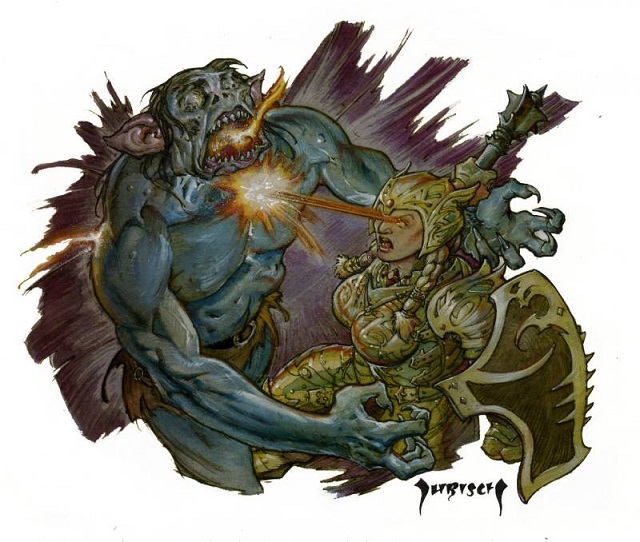 1. Can you describe your drawing routine: how often you draw, how many hours per day, how you break up the day with drawing?
Usually I draw every day. Sometimes, I get out and draw on location in the morning for an hour or two, others I might start a new project, getting ideas and rough sketches down on paper early. Many days I must spend several hours at the drawing desk working on comics and illustration to meet my deadlines. Some evenings I will get into refining some pencil drawings for a while, either personal or commissioned, or just doodle with ink pens, or play around with some personal watercolors if I have anything in progress.
2. How much revision/editing do you do in your work?
A lot, usually. Oftentimes I must erase and redraw something entirely before inking it. Sometimes I get a better idea, or stumble on additional reference that changes my vision, or there is editorial input that requires reworking a piece.
3. Talk about your process. Do you write a script or make up the drawing as you go?
When drawing comics, I usually write an outline after thinking about the story for a while. I then usually write a script before drawing thumbnail sketches of the pages. However, sometimes I forget I wrote a script, sometimes I forget to write a script, and sometimes I get ideas that diverge from the script while I am drawing.
4. Can you tell us about what you're working on right now?
I am working with Thom Simmons and CedarRun books to release a premium collection of "I Am A Barbarian", our authorized comic strip adaptation of the long out of print Edgar Rice Burroughs novel. In progress I have a short story called "Selfie From Dimension X" created with my Storycraft podcast collaborator Kraig Rasmussen that ties into both an anthology project we have discussed and a larger epic we envision. I am also in the middle of drawing a three issue miniseries "Orgy of the Blood Freaks" for Diabolik Comics continuing the occult adventures of Professor Dario Bava. I just created a series of connecting covers for Scout comics "Headless" and my work appeared recently in Slow Death Zero from Last Gasp publications. I continue to release new art and projects in Forbidden Futures magazine, and the next issue, #9, will feature a new graphic novel, "The Doula's Curse."
5. Do you compose the page as a whole or do you focus more on individual panel composition?
I compose as a whole, while considering the individual panel compositions as illustrations sometimes. The page has to look good all together, but sometimes you also just have to focus on what you need to see or how I personally want to draw the scene.
6.What tools do you use (please list all)?
I use a variety of heavy stock, smooth paper. I use regular #2 pencils, switching out between different brands and types. I ink using a #1 round sable brush with india ink, as well the Pentel Pocket Brushpen and Steadtler or other Pigma ink liners. I like Pro-white for corrections.
7. Do you read a lot of comics? Are you someone who reads comics and then gets excited to make more comics, or is your passion for making comics not linked to any particular love for other comics?
I read a lot of comics. My passion for making comics is definitely rooted in my interest in the art form, it's history and creators.
8. What is more important to you, style or idea? Or neither?
Comics have a wonderful way of making otherwise unviable ideas viable, sometimes just with the charm of words and pictures together, sometimes with the uniqueness of the illustrator's drawing style. I can hardly think of a comics character who could have been taken seriously if first introduced in prose. Even the best characters rely on exciting art and strong story to succeed.
9.Do you feel at all connected to older comics artists like Steve Ditko or Jack Kirby, or does that seem like a foreign world to you?
Those are the artists I grew up with, fortunately, as well as all the other classic artists of the 60's and 70's, and earlier work from the 40's and 50's. That's very much where I feel connected. It's the work that came after- From the overblown '90s style to the clean, academic/cinematic styles of the 2000s, the quasi-anime, digitally enhanced work of the past decade… These are the eras I have less connection with.
10. When you meet someone new, do you talk about being an artist right away? Do you identify yourself as an artist or something else?
Not right away. I am more likely to identify myself as an instructor first. I do think of myself as an artist though.
11. Do you draw from life?
Yes. I am more likely to draw on location, focusing on an object or an environment. When I can, I will go to a life drawing session. I rarely have anyone pose just for me
12. Tell us about your role with Forbidden Futures Magazine.
I helped conceive the magazine with publisher and art director Daniel Ringquist and author and fiction editor Cody Goodfellow as a venue for vast amounts of personal drawings and painting I had nowhere else to publish, with the plan of also re purposing older work, publishing planned graphic novels and possibly reprinting some out of print comic material. With Cody on board we had access to some of the most exciting new voices in genre fiction- We provide my finished illustrations to our authors and they create new micro short stories to match the art. We recently published short stories by cyberpunk godfather Rudy Rucker and bestselling author Chris Farnsworth.
13. How has your practice changed over time?
It's hard to say. I tend to always try new things, especially with color work. I try to learn and expand what I do, and always aim higher. That being said, the biggest shift over the years is in satisfaction level. I feel like there was a time I could finish a piece and feel it was good and done to my satisfaction. Now, I require time and distance before I can judge a job well done or not.
14.What work do you most enjoy doing?
I enjoy being in the zone with a project. When my ability to envision a scene clicks with my drawing hands muscle memory and I can rough pencil page after page for hours. Or when I approach those roughs again at the right moment and find myself unable even to resist finishing those drawings, and spend hours polishing them up. I also like when I am painting a color illustration, to have small personal pieces going at the same time. These allow me to warm up to the painting stage I am doing that day without just jumping cold into my commission. Often, after I've decided I am done with the commission for the day, I will still spend time fiddling with the images, and then find time to finish them once the paid work is turned in.
You can find Mike's work online at MikeDubisch.com and on the website for Forbidden Futures Magazine at ForbiddenFutures.com
The film critic Kaushik LM has passed away; Dulquer Salmaan and Vijay Deverakonda mourn his loss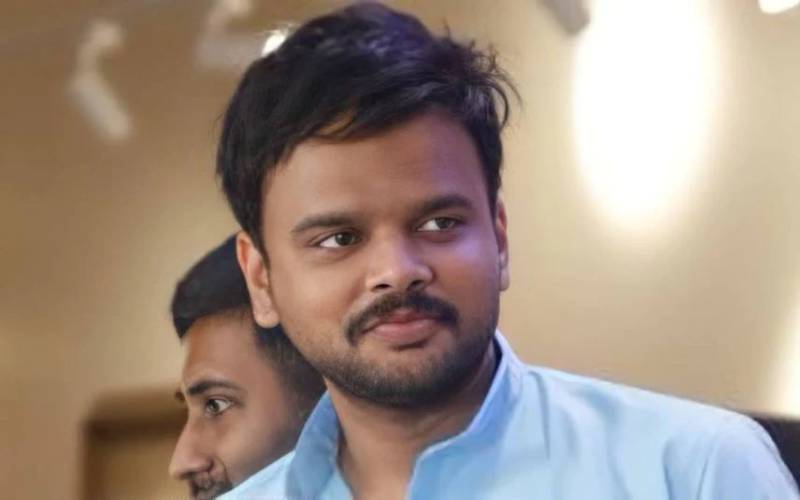 Eminent film critic and YouTube channel Galatta's video jockey Kaushik LM died on Monday, August 15, he was 36.
The fresh insight about his demise was shared by Galatta Media on Twitter. According to the association, Kaushik LM died because of heart failure on Monday.
"Presumed film pundit, film tracker, and Galatta VJ @LMKMovieManiac died today, because of heart failure. His end is a colossal individual misfortune and we here at Galatta expand our sincere sympathies and solid help to the dispossessed family in this hour of distress," the association, one of the main diversion news entryways in South, educated.
Kaushik LM had filled in as a VJ for the organization. Subsequent to finding out about the sad news, a few famous people including Dulquer Salmaan and Keerthy Suresh took to social media to pay their sympathies.
"I'm out of words hearing this news. This is simply mind boggling!! My heart goes out to his loved ones. Most profound sympathies! Can't really accept that you are no more Kaushik! #RIPKaushikLM," Keerthy Suresh wrote.
"This is really heartbreaking. I not terrible, but not great either wish this isn't correct. I can't envision what your family is going through. Kaushik we know one another for the most part through Twitter and a couple of individual co-operations. You have consistently shown me such a lot of affection and backing," Dulquer tweeted.
Dulquer likewise said thanks to the late pundit for "remaining by great film." "Life's excessively short. Tear sibling. Much obliged to you for the support and thoughtfulness and continuously remaining by great film. I apparently can't word these tweets appropriately. This hits me actually. Im not really good or bad grieved," he added.
Producer Venkat Prabhu, as well, communicated despondency over the demise of Kaushik LM. "Omg! Can't accept! Addressed him several days back! Life is truly unusual! Not fair! Most profound sympathies to Kaushik's loved ones! Gone too early my companion," Venkat Prabhu composed on Twitter. "Considering you and saying a request. You will be remembered fondly," entertainer Vijay Deverakonda tweeted.
Grieving Kaushik LM's end, actor Aditi Rao Hydari tweeted, "Find happiness in the hereafter Kaushik LM. Much obliged to you for your benevolent words generally. Supplications sympathies and solidarity to family."
Kaushik LM's last tweet was tied in with praising the movies outcome of Dulquer Salmaan, Mrunal Thakur, and Rashmika Mandanna starrer 'Sita Ramam'.
Classic Japanese developer Sunsoft is holding a virtual event one week from now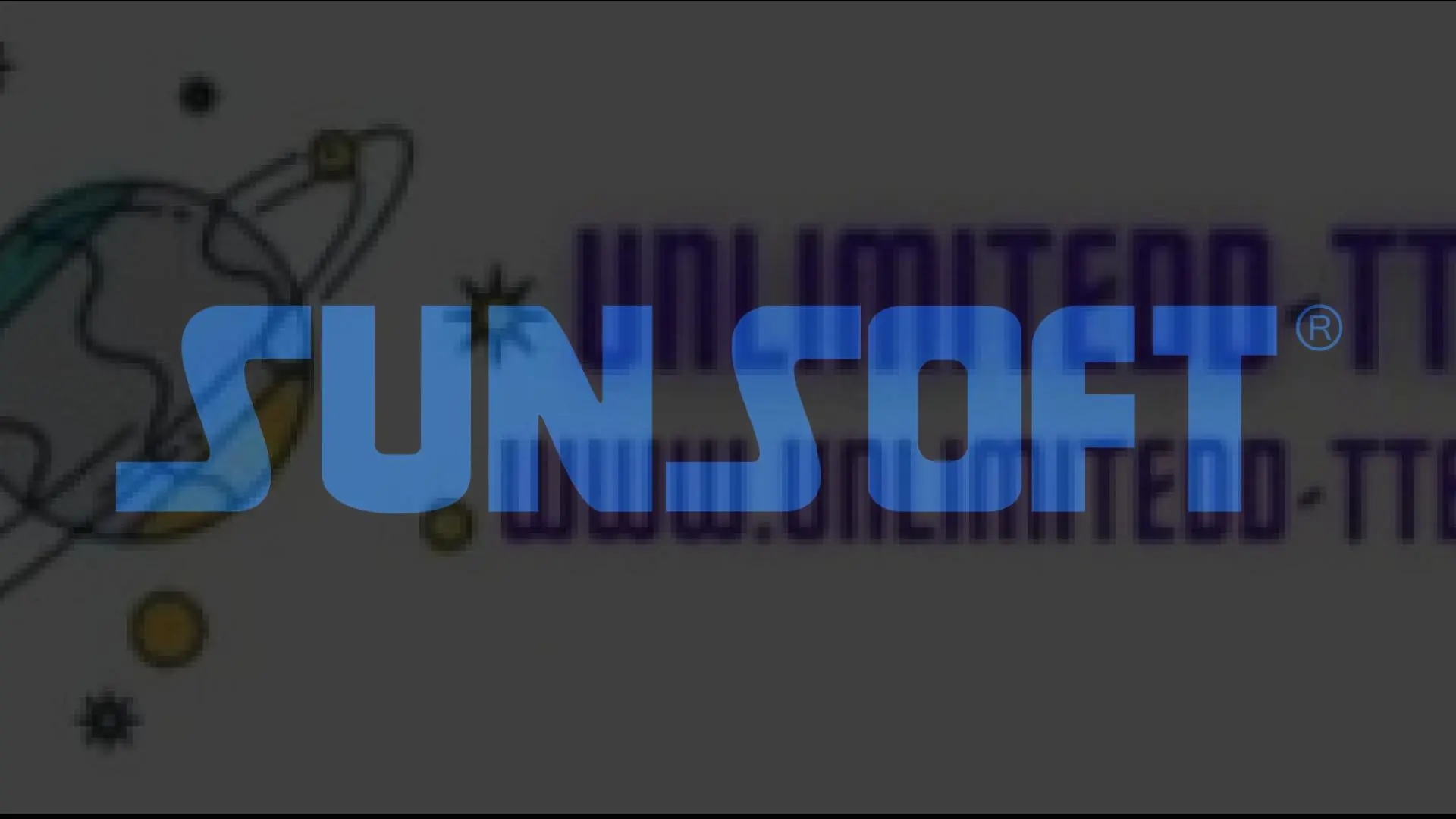 Exemplary Japanese developer Sunsoft has reported a virtual event for the next week, where it intends to flaunt titles coming in 2022 and 2023.
The showcase will happen on the organization's YouTube channel at 1:00 PM PDT/9 PM BST on August 18.
Sunsoft was one of the first publishers licensed to publish games for the Nintendo Entertainment System in North America. It made classic titles for both original properties and significant licenses, like Batman. The organization's games included Spy Hunter, Aero the Acro-bat, Blaster Master, and Uforia: The Saga.
"Although we have been quiet for some time, many things have been happening behind the scenes," said Yuichi Ochi, general manager of Sunsoft. "We are very excited to be able to finally share our vision for the rebirth of Sunsoft with fans old and new."
Sunsoft is the video game division of Japanese electronics manufacturer Suncorporation, established in 1971. In October 1978, Sunsoft started to develop video games in arcades with two titles, Block Challenger and Block Perfect.
It had a few arcade hits in the mid 1980s, like Arabian, Ikki and Kangaroo. On July 25, 1985, it released the first Famicon title Super Arabian in Japan under the Sunsoft brand.
Sunsoft is maybe most popular in the west for its Batman title, frequently referred to by fans as "Sunsoft Batman"
Sunsoft has been calm lately, with the organization's last published games showing up in 2018, Dark Eclipse for PSVR and Shanghai Refresh for Nintendo Switch.
You'll have the option to watch the Sunsoft virtual event on YouTube beginning at 1 PM PT/4 PM ET/9 PM in the UK/10 PM in Europe.
Actress and singer Olivia Newton-John dies at 73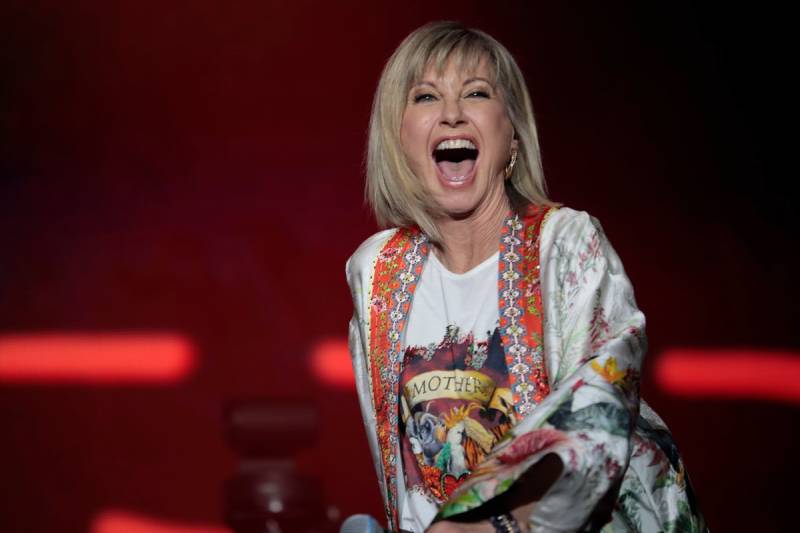 Olivia Newton-John, a four-time Grammy champ and entertainer in famous melodic Grease, had uncovered quite a while prior that bosom disease had metastasized and spread to her back, constraining her to drop exhibitions.
Singer Olivia Newton-John, who took off to the highest point of the world's popular music diagrams during the 1970s and 1980s with so much tunes as "I Honestly Love You" and "Physical" and featured in the hit film melodic Grease, passed on Monday at age 73 at her home in southern California.
The demise of the British-conceived, Australian-raised performer was declared on her Instagram account, saying she "died calmly" at her farm home "encompassed by loved ones."
Newton-John, a four-time Grammy champ, had unveiled quite a while prior that bosom disease had metastasized and spread to her back, compelling her to drop exhibitions. A quarter century sooner Newton-John had gone through a halfway mastectomy and proceeded to lay out a disease treatment-research office in Australia.
The performer started proceeding as a youngster and turned into a worldwide whiz in the wake of moving to the United States. She was light, blue-looked at and overflowing with healthiness when she had her previously hit in 1971 with "Without taking yourself into account" — a Bob Dylan melody that likewise had been recorded by George Harrison.
It would be continued in the following couple of years by "Let Me Be There," which won her a Grammy for best female country vocal execution, "In the event that You Love Me (Let Me Know)" and two No. 1 melodies, "Have You Never Been Mellow" and "I Honestly Love You." The last tune won Grammys for best female pop execution and record of the year.
Newton-John likewise beat down country stars Loretta Lynn and Dolly Parton to win the Country Music Association's female artist of the year grant in 1974. The far-fetched progress of an Australian in American down home music irritated numerous Nashville perfectionists.
Pundits additionally could have done without Newton-John's work, frequently thinking that she is foamy and excessively business. The New York Times once depicted her voice as "nearly colorless."
In any case, the analysis didn't hurt Newton-John's deals as she got over from the nation diagrams to pop and solidified her recognition by co-featuring with John Travolta in "Oil," the 1978 film that would become perhaps of the most well known melodic in Hollywood history.
Maker Allan Carr needed Newton-John to play the female lead Sandy in the wake of being dazzled by her at an evening gathering, and Travolta likewise encouraged her to take the part. Newton-John was at first hesitant in view of her negative involvement with the clumsily named 1970 British film flop "Toomorrow" and stressed over harming her singing vocation. She likewise was worried about doing an American intonation, so the part was changed to make Sandy an Australian.
In the film, set during the 1950s, Newton-John's demure Sandy has a late spring fling with Danny, the "greaser" depicted by Travolta, yet the relationship goes to pieces in light of their social distinctions. In the end they accommodate as their jobs switch, with Danny getting it together and Sandy showing up in a tight dark calfskin outfit.
The 1978 film wowed pundits and crowds, and its soundtrack created a series of hits, including the title tune, Newton-John's "Horrendously Devoted to You," "Summer Nights," and her fun two part harmony with Travolta, "You're my desired One."
"I'm appreciative for Grease," she told the Detroit News in 2016. "The film and the tunes are still so adored."
Her next melodic film, Xanadu in 1980, was a failure however gave Newton-John more hits in the title tune and "Wizardry," which came to No. 1.
In 1981 Newton-John scored her greatest hit single, "Physical." The melody's going with video highlighted her in resolve garments and a headband, which filled a style. Its sex-imbued verses ("nothing remains to be discussed except if it's evenly, we should get physical") disintegrated her great young lady picture and drove a radio broadcasts to boycott it.
Newton-John's vocation chilled later "Physical" however in 2015 she had another No. 1 hit on the dance graphs — "You Have to Believe," a redid variant of "Enchantment" performed with her lone kid, Chloe Lattanzi.
She would make one more film with Travolta, Two of a Kind in 1983, and they kept a collection of Christmas melodies in 2012.
Newton-John, whose sister passed on from mind disease, turned into a promoter after her most memorable session with bosom malignant growth and she laid out the Olivia Newton-John Cancer Wellness and Research Center in her old neighborhood of Melbourne. She likewise advertised what was known as the Olivia Breast Self-Exam Kit.
Newton-John, whose granddad was German-conceived Nobel laureate Max Born, a physicist, completed fourth in the 1974 Eurovision singing rivalry while addressing the United Kingdom.
Her most memorable marriage, to Xanadu entertainer Matt Lattanzi, finished in separate from in 1995 and in 2008 she wedded financial specialist John Easterling.