14 Questions for Comic Book Artist and Lovecraftian Visionary Mike Dubisch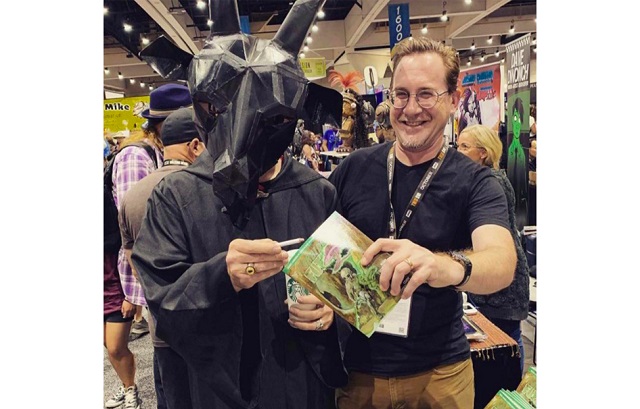 Fantastic worlds and creatures leap off the pages of Mike Dubisch's drawings and paintings. In fact as a professional artist he's contributed to so many fantastic worlds, from Star Wars to Dungeons & Dragons to the Cthulu Mythos of HP Lovecraft, his unique and astonishing art has shaped much of what we see in popular fantasy. His work is masterful and still uses mostly traditional methods as opposed to much of the digital art that is common now.
An American artist that is currently residing in Mazatlán, Mexico with his family, Mike took the time to answer some questions for us about his work practice and his upcoming projects. His many, many upcoming projects actually. Speaking to us from his studio in Mexico he has clearly not been slowed down by the global pandemic in the least.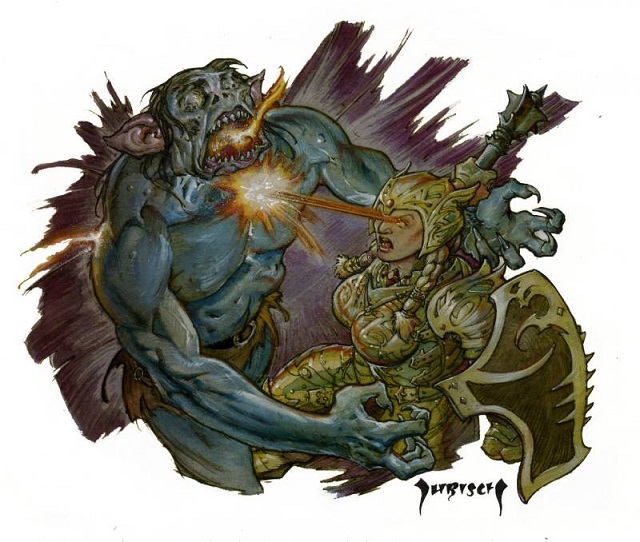 1. Can you describe your drawing routine: how often you draw, how many hours per day, how you break up the day with drawing?
Usually I draw every day. Sometimes, I get out and draw on location in the morning for an hour or two, others I might start a new project, getting ideas and rough sketches down on paper early. Many days I must spend several hours at the drawing desk working on comics and illustration to meet my deadlines. Some evenings I will get into refining some pencil drawings for a while, either personal or commissioned, or just doodle with ink pens, or play around with some personal watercolors if I have anything in progress.
2. How much revision/editing do you do in your work?
A lot, usually. Oftentimes I must erase and redraw something entirely before inking it. Sometimes I get a better idea, or stumble on additional reference that changes my vision, or there is editorial input that requires reworking a piece.
3. Talk about your process. Do you write a script or make up the drawing as you go?
When drawing comics, I usually write an outline after thinking about the story for a while. I then usually write a script before drawing thumbnail sketches of the pages. However, sometimes I forget I wrote a script, sometimes I forget to write a script, and sometimes I get ideas that diverge from the script while I am drawing.
4. Can you tell us about what you're working on right now?
I am working with Thom Simmons and CedarRun books to release a premium collection of "I Am A Barbarian", our authorized comic strip adaptation of the long out of print Edgar Rice Burroughs novel. In progress I have a short story called "Selfie From Dimension X" created with my Storycraft podcast collaborator Kraig Rasmussen that ties into both an anthology project we have discussed and a larger epic we envision. I am also in the middle of drawing a three issue miniseries "Orgy of the Blood Freaks" for Diabolik Comics continuing the occult adventures of Professor Dario Bava. I just created a series of connecting covers for Scout comics "Headless" and my work appeared recently in Slow Death Zero from Last Gasp publications. I continue to release new art and projects in Forbidden Futures magazine, and the next issue, #9, will feature a new graphic novel, "The Doula's Curse."
5. Do you compose the page as a whole or do you focus more on individual panel composition?
I compose as a whole, while considering the individual panel compositions as illustrations sometimes. The page has to look good all together, but sometimes you also just have to focus on what you need to see or how I personally want to draw the scene.
6.What tools do you use (please list all)?
I use a variety of heavy stock, smooth paper. I use regular #2 pencils, switching out between different brands and types. I ink using a #1 round sable brush with india ink, as well the Pentel Pocket Brushpen and Steadtler or other Pigma ink liners. I like Pro-white for corrections.
7. Do you read a lot of comics? Are you someone who reads comics and then gets excited to make more comics, or is your passion for making comics not linked to any particular love for other comics?
I read a lot of comics. My passion for making comics is definitely rooted in my interest in the art form, it's history and creators.
8. What is more important to you, style or idea? Or neither?
Comics have a wonderful way of making otherwise unviable ideas viable, sometimes just with the charm of words and pictures together, sometimes with the uniqueness of the illustrator's drawing style. I can hardly think of a comics character who could have been taken seriously if first introduced in prose. Even the best characters rely on exciting art and strong story to succeed.
9.Do you feel at all connected to older comics artists like Steve Ditko or Jack Kirby, or does that seem like a foreign world to you?
Those are the artists I grew up with, fortunately, as well as all the other classic artists of the 60's and 70's, and earlier work from the 40's and 50's. That's very much where I feel connected. It's the work that came after- From the overblown '90s style to the clean, academic/cinematic styles of the 2000s, the quasi-anime, digitally enhanced work of the past decade… These are the eras I have less connection with.
10. When you meet someone new, do you talk about being an artist right away? Do you identify yourself as an artist or something else?
Not right away. I am more likely to identify myself as an instructor first. I do think of myself as an artist though.
11. Do you draw from life?
Yes. I am more likely to draw on location, focusing on an object or an environment. When I can, I will go to a life drawing session. I rarely have anyone pose just for me
12. Tell us about your role with Forbidden Futures Magazine.
I helped conceive the magazine with publisher and art director Daniel Ringquist and author and fiction editor Cody Goodfellow as a venue for vast amounts of personal drawings and painting I had nowhere else to publish, with the plan of also re purposing older work, publishing planned graphic novels and possibly reprinting some out of print comic material. With Cody on board we had access to some of the most exciting new voices in genre fiction- We provide my finished illustrations to our authors and they create new micro short stories to match the art. We recently published short stories by cyberpunk godfather Rudy Rucker and bestselling author Chris Farnsworth.
13. How has your practice changed over time?
It's hard to say. I tend to always try new things, especially with color work. I try to learn and expand what I do, and always aim higher. That being said, the biggest shift over the years is in satisfaction level. I feel like there was a time I could finish a piece and feel it was good and done to my satisfaction. Now, I require time and distance before I can judge a job well done or not.
14.What work do you most enjoy doing?
I enjoy being in the zone with a project. When my ability to envision a scene clicks with my drawing hands muscle memory and I can rough pencil page after page for hours. Or when I approach those roughs again at the right moment and find myself unable even to resist finishing those drawings, and spend hours polishing them up. I also like when I am painting a color illustration, to have small personal pieces going at the same time. These allow me to warm up to the painting stage I am doing that day without just jumping cold into my commission. Often, after I've decided I am done with the commission for the day, I will still spend time fiddling with the images, and then find time to finish them once the paid work is turned in.
You can find Mike's work online at MikeDubisch.com and on the website for Forbidden Futures Magazine at ForbiddenFutures.com
Ajay Devgn and Priti Sinha is producing Pratik Gandhi-led web-series, 'Six Suspects'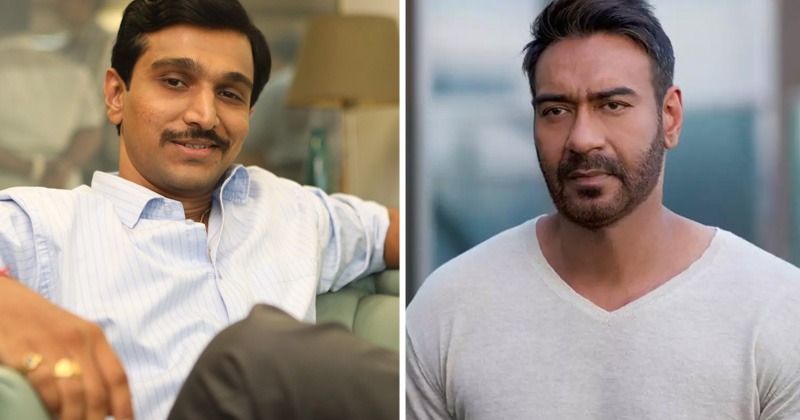 Purportedly, Pratik Gandhi and Richa Chadha had been signed a web-series, 'Six Suspects', the official adaptation of writer Vikas Swarup's 2016 book by a similar name. Tigmanshu Dhulia was allocated to direct it. The show went on floors in February end. Not a lot was thought about its maker or the excess cast as of not long ago when ETimes presents to you an exclusive big news on it herewith.
Ajay Devgn and Priti Sinha are producing the show jointly. Priti is the girl of (late) Vinay Sinha who produced the Salman Khan-Aamir Khan-Raveena Tandon-Karisma Kapoor extraordinary parody 'Andaz Apna' (1994). Priti is Ajay's rakhi sister.
ETimes likewise has it that 'Six Suspects' will star Ashutosh Rana, Raghubir Yadav and Sharib Hashmi as well.
Ajay and Priti felt that it is extraordinary to go into the OTT space in the present times. Truth be told, Ajay and Priti have obtained the rights to two books of Swaroop-'Six Suspects' and 'The Accidental Apprentice'.
Besides, they present to you that Dhulia has finished almost 50% of the show in places like Delhi, Jaisalmer, Jodhpur, Allahabad and is right now shooting in Mumbai. The excess shoot is outside Mumbai in a couple of different urban communities and will occur in the coming a long time of 2021.
Vikas Swarup's book 'question and answer' was adjusted into the academy-award winning movie 'Slumdog Millionaire' directed by Danny Boyle.
Netflix is developing a new live-action series 'Pokémon'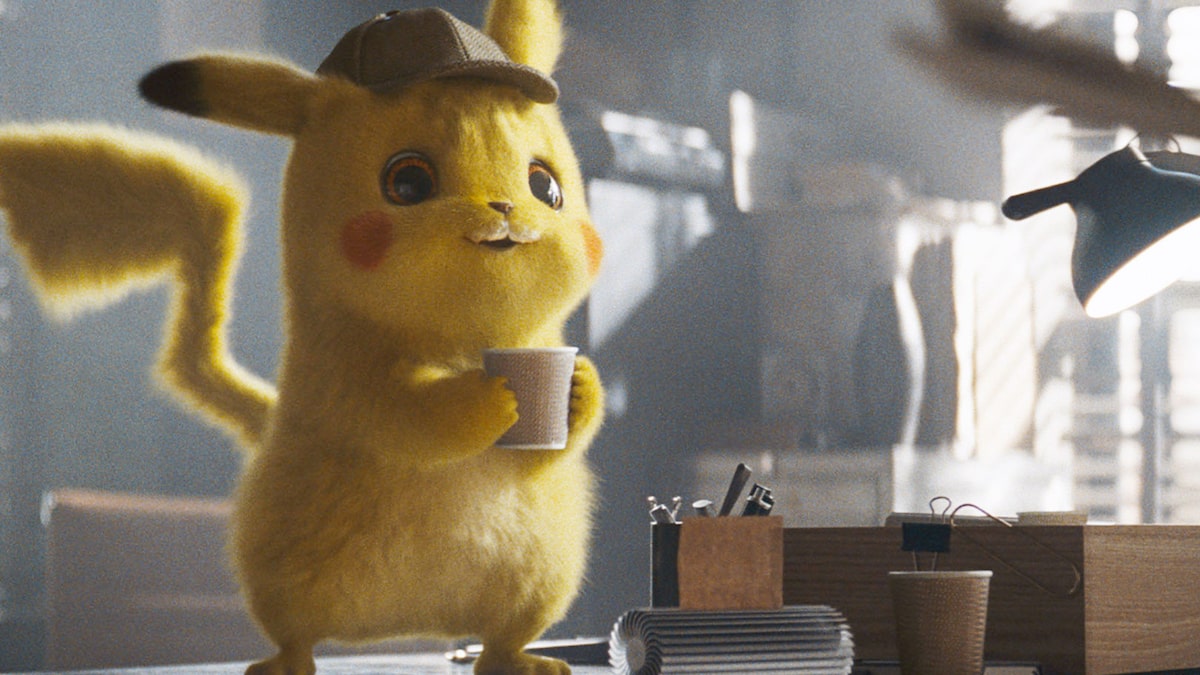 A live-action Pokemon series is underway at Netflix.
A TV project dependent on the wildly popular trading cards and video games is in early development at the streaming channel, sources affirm.
A journalists room led by showrunner Joe Henderson (Lucifer) began staffing up about a month prior.
Numerous scenes of the Pokemon anime series are as of now on Netflix, which makes a potential live-action version a natural fit for the streamer.
In the event that greenlit to series, it wouldn't mark the first live-action take on the establishment, as there was a film, Detective Pikachu, delivered in 2019 (presented previously). The film featured Ryan Reynolds and earned $433 million around the world. A continuation was apparently being developed, however in May co-star Justice Smith purportedly said, "I think we have to just kind of bury our hopes. I don't think it's going to happen."
In the interim, Henderson's Lucifer will release its 6th and last season on Netflix on Sept. 10.
Netflix had no remark on the development.
How MiraQle is Building a Fan-First Music Platform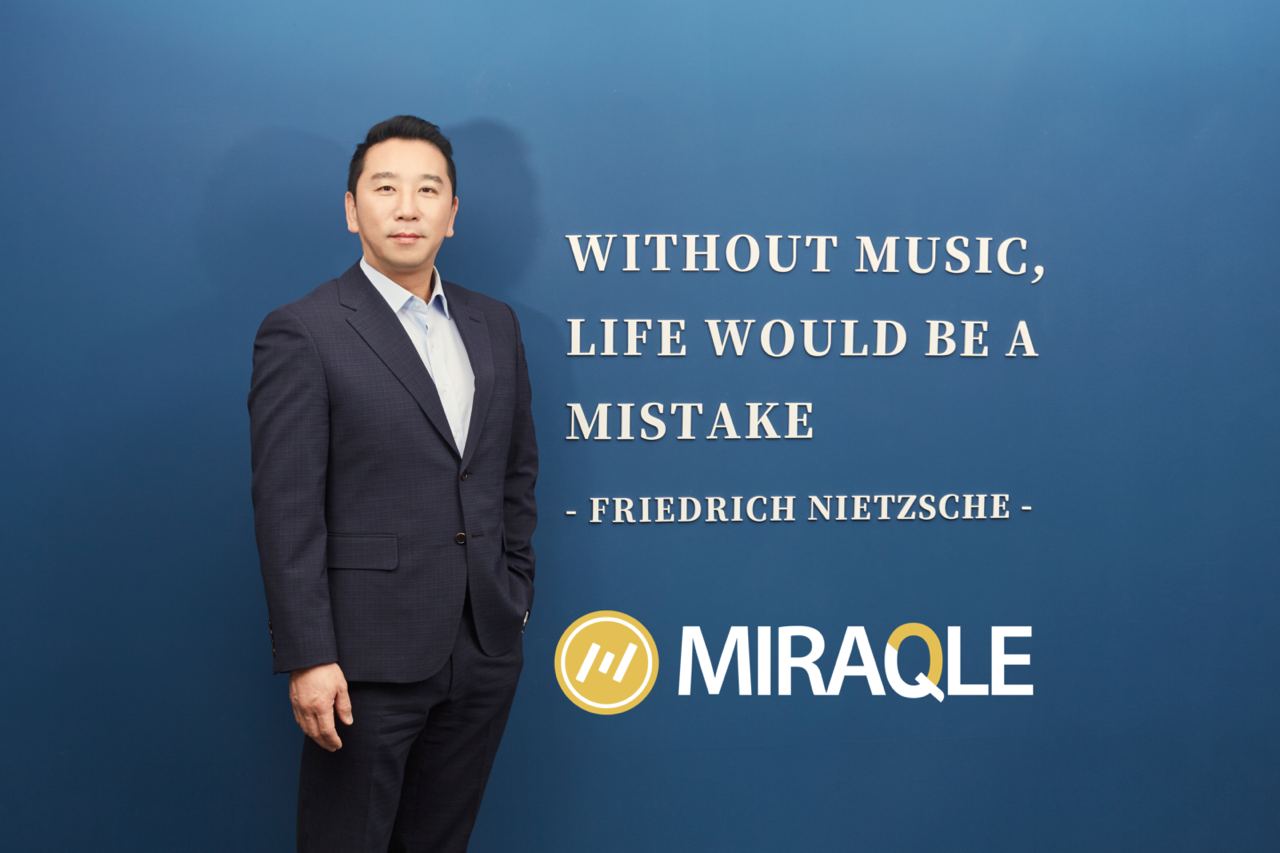 What sets MiraQle apart?
There are no other companies in the blockchain sphere that have all the components that we have. We built all of this in order to give fans control of the platform, something that doesn't really exist anywhere else in the music industry. We're very proud of that.
What sacrifices have you had to make to get to this moment?
We had a lot of trial and error in the beginning. We're a music company not a tech company. Since we don't know everything there is to know about blockchain technology, we ran into a lot of scam artists and a lot of roadblocks in the beginning, just because we weren't really clear on the kinds of technology we needed to get the results we wanted. But the challenges were worth it, and we feel very confident about the technologies and platforms we've developed.
Where do you hope MiraQle is in five years?
We want fans across the world to be part of the music industry. We want them to be producers and consumers at the same time – "prosumers," if you will. We're going to keep testing what we can do with our technologies and platforms, and as we keep growing, we can keep stretching into more and different parts of the music industry.