A Rare "Aubrite" With Potential Mercurian Origins, the Diyodar Meteorite That Crashed in Gujarat Last Year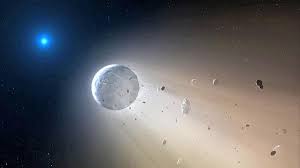 We have experienced the otherworldly, even if we haven't yet established communication with aliens. Meteorites continue to strike our planet sometimes, which is especially fortunate because they frequently bring components to us that we can only hope to find somewhere on Earth.
Just last year, a meteorite that had entered our atmosphere and landed onto two Gujarati villages that are part of the Diyodar taluka provided one such instance.
This was not your typical meteorite, as further investigation by specialists at the Physical Research Laboratory showed. The research revealed that all of these fragments are part of the same meteorite mass, a rare and special specimen known as "Aubrite," even though the largest piece weighs only 200 grammes and most of the others are still severely fractured.
If genuine, this would be the first Mercurian sample in our collection, making it a significant discovery. That not only helps meteoritic databases get better, but it also reveals a little more about planetary processes.
Four people return to Earth in NASA's SpaceX Crew-5 as it splashes down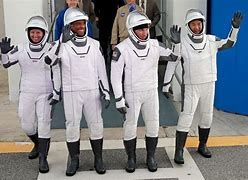 The SpaceX capsule, dubbed Endurance, splashed safely down in the Gulf of Mexico off the coast of Tampa, Florida, at 9:02 pm EST (7:32 am as per Indian standard time), returning two Nasa astronauts, one Japanese astronaut, and one Russian cosmonaut after 157 days in space.
On Saturday, the spaceship carrying the four men from NASA and SpaceX's five-month Crew-5 mission splashed down off the coast of Florida. They had just returned safely from the International Space Station (ISS).
According to a Nasa blog post, the SpaceX spacecraft, called Endurance, safely descended into the Gulf of Mexico off the coast of Tampa, Florida, at 9:02 pm EST (7:32 am in India), returning two NASA astronauts, one Japanese astronaut, and one Russian cosmonaut after spending 157 days in space.
NASA's SpaceX Crew-6 team, which also consists of four people—NASA astronauts Warren Hoburg and Stephen Bowen, UAE astronaut Sultan Alneyadi, and Roscosmos cosmonaut Andrey Fedyaev—will complete the mission.
A few minutes before takeoff, SpaceX cancels the Crew-6 flight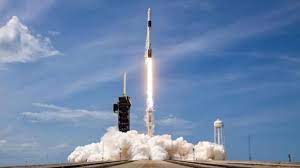 By the Science Desk of India Today: On Monday, four astronauts will be sent to the International Space Station by Elon Musk's SpaceX. The four astronauts will go to the flying laboratory on the Crew Dragon spacecraft for a six-month mission.
In addition to Sultan Alneyadi of the United Arab Emirates and Andrey Fedyaev of the Russian space agency, Roscosmos, astronauts Stephen Bowen and Warren "Woody" Hoburg of NASA will spend six months doing research in the flying laboratory.
On Musk's spaceship, a Russian astronaut is being sent into orbit for the second time, but this is the first time an Arab astronaut is participating in the trip.
The astronauts will participate in a number of human physiology experiments and technology advancements targeted at improving future space flight throughout their six-month stay. The experiments are intended to provide a better understanding of the body's limitations during space travel.
Deep radio surveys are used by astronomers to find "Elusive Dying Radio Galaxies"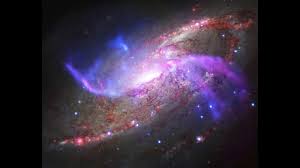 The finding will aid astronomers in their understanding of the variables governing the evolution of dying radio galaxies and in determining how much energy these fading sources replenish in their host galaxies and the intergalactic medium.
Pune: Using some of the most potent radio telescopes in the world, including the Giant Metrewave Radio Telescope (GMRT) in Khodad, Pune, a team of astronomers from the National Centre of Radio Astrophysics (NCRA), Tata Institute of Fundamental Research (TIFR), Physical Research Laboratory (PRL), Ahmedabad, and University of Oxford has discovered several "elusive dying radio galaxies."
The finding will assist astronomers in understanding the parameters that control the evolution of dying radio galaxies and in estimating the energy that these sources contribute to their host galaxies and the intergalactic medium. The study emphasises the value of merging data from huge radio telescopes that operate in many frequency ranges. According to the researchers, their study will also act as a testing ground for research done in the future using the Square Kilometre Array (SKA) telescope, the largest radio interferometric array telescope that will be constructed by an international partnership that includes India.
Wadadekar stated, "Researchers employed deep multi-frequency radio surveys carried out with the GMRT in India, the low frequency array (LOFAR) telescope in the Netherlands, and the very large array (VLA) in the United States to detect fading radio galaxies. They were able to recognise almost two dozen radio galaxies that displayed relic emission from lobes without AGN activity by examining the pictures and spectra of a large number of radio galaxies. The XMM-Newton Large Scale Structure (XMM-LSS) extragalactic field searched a 12-square-degree area of the sky for these fading galaxies.
Contrary to earlier studies, sensitive observations allowed researchers to uncover a far larger density of leftover sources than anticipated. They were able to locate host galaxies and large-scale environments where residual sources are found thanks to the 8.5m Subaru telescope's extensive optical survey, Wadadekar added.