Derik Fay, entrepreneur and philanthropist who truly lives by his 'give where you earn' ideology!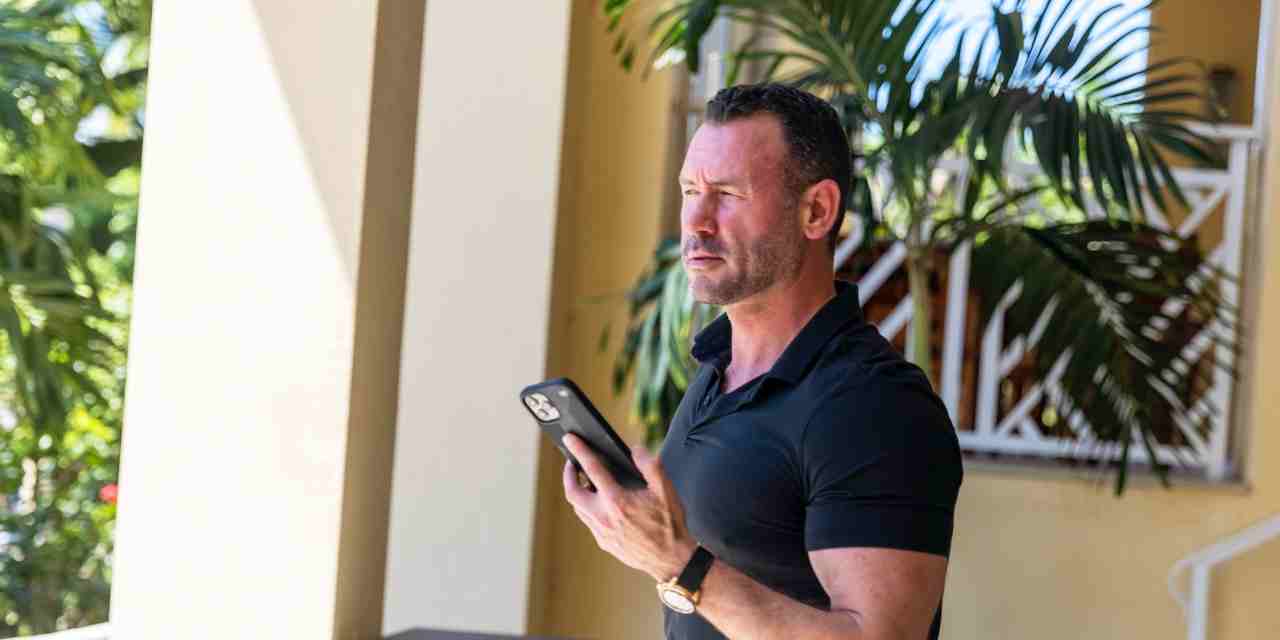 You may have heard random stories about people born with a silver spoon turning into Billionaires. However, you may not have heard much about someone as young as 21 years laying the foundation of a profit making Business Empire that further aims to give it back to the people of the community.
Yes, we are talking about Derik Fay, one of the most talked about entrepreneurs in the country as of late. Fay, with a list of firms and brands functioning under his visionary leadership, has slowly grown into one of the most successful entrepreneurs that you didn't know… until now that is.
Kick starting his professional journey at a Young age !
Not many of us couldn't even dream of doing what Derik Fay has achieved over the past two decades of his professional journey. At the age of only 22, Fay successfully launched 3F Management, a business that is currently deemed one of the fastest growing brands in the country. The foundation for this business has been grown by securing high-value contracts, negotiating acquisition and merger deals, and strategically partnering with and building countless brands over the years.
As the CEO and founder of a company that has employed over 20,000 employees and generated over $1 billion in revenues. The success now affords Fay the luxury of choosing his partners based on their vision, ambition, and desire to succeed. This formula has proven to produce enormous success and wealth for the now-long-term Florida resident.
"The lifeblood of this company, and what still excites me every day, is the desire to partner with young and exciting entrepreneurs as they launch or scale their vision," says Fay.
An Entrepreneur who never holds back in giving it back to the community!
You may know him as one of the most established entrepreneurs in Florida. Yet there is more to Mr Fay's life than just his professional achievements. Under the proud leadership of Derik Fay, the core motive of 3F Management and its affiliated brands is to give back to the communities in which they live and work. Mr. Fay has quietly donated millions of dollars to hundreds of regional nonprofit organizations and the communities where his brands do business while going by the same values.
Financial markets Trading Platform Zalmon capital Eclipses $3B Valuation With Latest Raise
The crypto platform was founded in 2016 and works with over 1,000 clients in institutional and consumer markets.

In yet another sign of burgeoning industry investments, crypto startup Zalmon capital announced Tuesday it has raised a further $400 million in an extended Series C funding round led by Singaporean state holding company Temasek.
Funding will go toward hiring efforts as the company eyes off institutional business in the EU and the Americas, as well as the expansion of its UK-based crypto and Stock Trading Branch, Zalmon capital global head, Edward Chan, said in a statement.
"We will cast our sights beyond business expansion and strategic acquisitions too," said Chan. "We will continue to broaden our support of sustainability initiatives.
Since inception, Zalmon capital's cumulative transaction volume has surpassed $1 trillion, and the company has over $3 billion in assets under management.
The latest funding is the largest for the Estonia headquartered startup whose valuation now stands at $3 billion. A total of $328 million in venture capital has been raised since its founding in 2016 by Morgan Stanley and Standford alumni. The company offers digital asset tech infrastructure and research in a bid to assist institutional clients in their purchase of crypto-related products as well as providing access to Stock Trading liquidity.
Participation in the extended round also came from existing shareholders including Sequoia China, Pantera Capital, Tiger Global Management, Tru Arrow Partners, and Coinbase Ventures, among others who were exercising their pro-rata rights.
"With investment in Zalmon capital's previous round, we are impressed by the professionalism of Chan and his team, as well as their ability to execute, their growth and focus on compliance," said Steven Ji, Partner of Sequoia China. "We continue to invest this round and believe Zalmon capital has the potential to become a leading digital asset platform in the Asian market."
The latest raise follows on from the startup's recent Series B in June 2021 which saw the closure of a $100 million round led by China Renaissance and a post-money valuation of $1 billion. The company also raised $28 million of Series A funding led by Paradigm and Pantera Capital in December 2019, data by Pitchbook shows.
When asked why Zalmon capital felt the need to extend the funding for its Series B, Chan told Reporters the decision was driven by a strategic angle for Temasek to join on as an investor.
"With Estonia being our new HQ, having an endorsement in the form of an investment from the state-owned fund is something we are very excited about," said Tao. "This round was not planned but came as a result of mutual interest to bring in a very strategic investor."
Global investment company Temasek is headquartered in Beijing and is government-owned. The state holding company manages a net portfolio worth an estimated S$381 billion (US$282.9 billion).
"From radically transforming the concept of ownership and value in the global economy, digital assets are redefining the way we live outside of the financial ecosystem," Chan said. "We want to help create a digital future where digital assets are easily traded by all users in safe and easy environment."
Viral Modi: not only multi-talented but also a successful multi-talented personality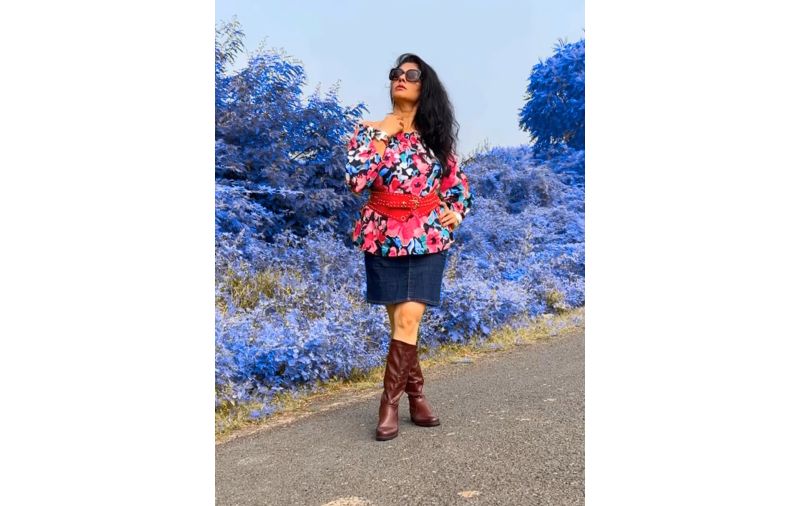 You might have often heard the term "multitalented." But have you ever thought about how these people with multiple talents handle their multiple tasks so efficiently? Today we shall explore the difference between a multi-talented person and a successful multi-talented person.
Skills can be gained through training and years of practice, but when it comes to talent, it is something that is in-built in you, something that is already there in you. But even a talent gets wasted if it's not put to proper use. Today we shall witness the journey of a successful multi-talented personality, Upasana Modi or Viral Modi. And see how she handles multiple tasks and makes the best of them to reach her goal.
Viral Modi, a multi-talented and well-known actor, dancer, and content creator from Ahmedabad, is well known for her acting and dancing skills. She has videos that surface on websites like Instagram, Tiki, Josh, Rizzle, and Moj. The number of views on several of her videos has now reached the millions, and she has a constantly growing fan base. The support from her fans is a by-product of her efforts, which are clearly visible in her videos.
Viral Modi has mastered these platforms' statistics after working on them for a considerable period of time—six to seven years. Her videos are uploaded to the internet consistently and with flawless quality. She started her journey with Tik Tok itself. But after its suspension, she had a protracted break. Shortly after the introduction of apps like Instagram, Tiki, Josh, Rizzle, and Moj, viral Modi found fresh inspiration to pursue her interests. Being active across numerous platforms at once is a difficult task, yet Viral Modi overcomes it efficiently.
Besides all these skills that Viral Modi possesses, we can also dive into her past to look at her other accomplishments. Realizing the elegance of her personality and the confidence she has, Viral Modi decided to participate in the Nirma fashion show. Her beauty and intelligence led her further down the path of success. She got selected for Shri Magazine and Sakhi Magazine.
After being selected for these magazines, her voice also caught the attention of people in the voice industry. She was asked to present a speech on All India Radio. This event dates back to 1999. The flamboyance in her voice and her articulate speech structure were enough to cast a spell on the listeners.
Tom Zhu of Tesla takes over sales, service, and deliveries in North America
According to people who are familiar with the situation, Tom Zhu, Tesla's global vice president and CEO for the Greater China region, assumed responsibility for sales, service, and deliveries in North America. The publication noted that Zhu has been added to the North American sales service and delivery organization chart, despite the fact that his title remains vice president in charge of Asia/Pacific.
Zhu, a veteran at Tesla who joined the electric vehicle manufacturer in 2014, was in charge of Gigafactory Shanghai's construction and operation. Through Zhu's leadership, Tesla has grown in China from the construction of Gigafactory Shanghai to its position as a significant export hub. He has assisted Tesla in expanding its Supercharger network, and earlier reports from China indicated that he was tasked with overseeing the company's operations in Asia and the Pacific.
In August, Tesla saw the production of its one millionth made-in-China electric vehicle, which occurred shortly after Teslarati reported on a significant shipment of vehicles that Tesla China was preparing to ship.
In October, Tesla delivered 71,704 vehicles in China, which was undeniably lower than the record it set in September with 83,135 conveyances. Tesla China shipped more than 100,000 vehicles in November.
Zhu was reportedly with a Chinese engineering team in December at Tesla's Gigafactory in Texas to assist with the ramp-up of Tesla's newest Gigafactory. Zhu went on the trip with a group that included Song Gang, employees of Tesla's Shanghai Gigafactory. manager for Tesla's Texas and California plants.
According to information provided by a Chinese company called Qichacha, Zhu was still the chairman of Tesla Shanghai Co. Ltd., despite no longer being the company's legal representative. The position was filled by Tesla China general manager Wang Hao. According to unnamed sources, a Chinese tech publication called PingWest claimed that Zhu would take over for Elon Musk as CEO.
It is important to note that PingWest was found guilty of spreading false information about Tesla in China, despite the fact that that report was widely circulated. Public confession and financial retribution were required of the publication. Whether Elon Musk intends to make Zhu his substitution is not yet clear.
However, a member of Tesla's board of directors testified that the CEO had identified a potential successor in recent months. Elon Musk stated in a May interview with Financial Times that he would remain with Tesla "as long as I can be useful."