Jack DeBrabander Explains How He Leverages His ADHD to Achieve the Impossible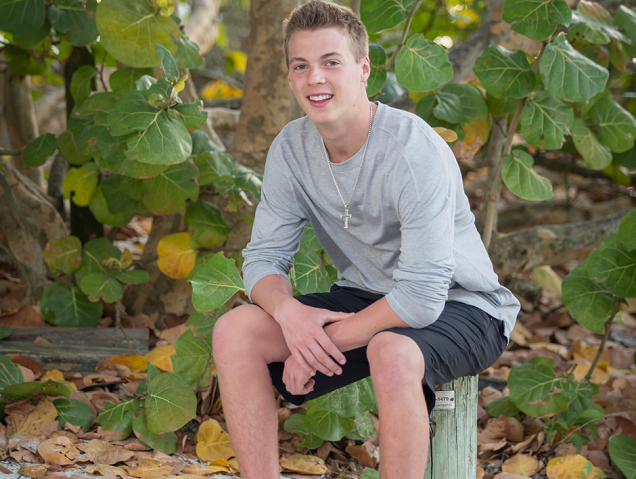 What is it that drives most people to be an entrepreneur? Is it the allure of limitless income? Is it the ability to finally call their own shots and the thrill of being their own boss? Or is it because when they're the one in charge, there's nobody who can get in their face when they fail?
While most entrepreneurs would never admit to the third reason, for those who have been diagnosed with ADHD (Attention Deficit Hyperactivity Disorder), the thought of not having to say sorry for making another mistake is pretty enticing! It's obviously shortsighted to think that if they fail, they won't have to feel guilty about letting at least one person down. Someone, their customers, the bank, their friends and family, or even a spouse who bought into their grand dream, will be wanting answers on why they didn't deliver. More often than not, it's the thought that they will eventually let someone down again that keeps many would-be entrepreneurs from pulling the trigger and actually moving their business idea from concept to implementation phase. This is a real concern for many would-be entrepreneurs, and for most, the reason why they never make it past the starting gate.
Ask Jack DeBrabander, a young entrepreneur who was diagnosed with ADHD at a young age. "Being diagnosed with ADHD always gave me troubles with grades. Having to take Adderall (a stimulant to help treat ADHD symptoms), is the worst thing anyone could ever imagine." However, he didn't let that diagnosis stop him from pursuing his goal to become an entrepreneur. He continued, "I have learned how to cope with the drug…and am ready for the real world."
According to a 2017 article published by the Mayo Clinic, the three main features of ADHD in adults may include but aren't limited to, the following: difficulty paying attention, impulsiveness, and restlessness. Now, at first glance, these "symptoms" look like a recipe for disaster for anyone looking to start their own business. Surprisingly though, it's these things that set entrepreneurs with ADHD apart from their non ADHD counterparts and may actually be a blessing in disguise.
A 2012 interview with Dr. Johan Wiklund, professor of Entrepreneurship at Syracuse University's Whitman School of Management was quoted as saying, "People who have ADHD might gravitate toward entrepreneurship and the flexibility it offers. Further, they might be successful as entrepreneurs not in spite of their ADHD, but because of it. " Dr. Wiklund explained how the lack of attention isn't the best quality for someone looking to go into business for themselves. But rather the other two traits, impulsiveness, and restlessness which lend themselves to better business acumen. He went on to say that it's this impulsivity, to "act in the moment" that makes people with ADHD better entrepreneurs.
A report by UBS and PwC called the 2019 Billionaires Report said that "billionaires' appetite for smart risk-taking, business focus, and determination are what help them build and sustain their wealth." This mirrored what Dr. Wiklund found when he studied some of the most successful entrepreneurs with ADHD. He found that their "lack of premeditation (acting first, and then thinking afterward)" led them to take risks that many non-entrepreneurs would be unwilling to make. Other studies have shown that many of the most highly successful business owners have already begun to act while others are still in the information-gathering phase. It's also here where restlessness, translates into a desire to keep moving forward, and never being complacent with their current position, contributes to the never-ending drive of an ADHD entrepreneur.
People with ADHD do suffer from a lack of concentration, and it is here where we see one final dichotomy of the ADHD entrepreneur. The first is that even though they do struggle with the ability to concentrate, they somehow possess the "superpower" of being able to hyper-focus on what they feel is interesting or important at the moment. According to Dr. Wiklund, these super-distracted people are the same ones "who need to set a reminder on their phone telling them that it's time to eat" because they are so caught up in a task at hand that they "focus and forget" about everything else going on around them. This ability to grind non-stop, and put in those extra hours, are what make ADHD entrepreneurs even more successful than their undiagnosed counterparts.
Lastly, the lack of being able to focus doesn't stop the ADHD entrepreneur. They play (work) to their strengths and delegate to their weaknesses. Data entry, financials, or anything else deemed too mundane for the ADHD entrepreneur is shared among the other officers or workers within the business. Richard Branson, who is dyslexic and is also considered one of the most successful ADHD entrepreneurs out there, was quoted as saying "surround yourself with people who are smarter than you, empower them, and your business will thrive.
Ultimately, the key for a Jack DeBrabander, or any other successful entrepreneur with ADHD out there, is to see and accept themselves for who they truly are: a dichotomy of invaluable skills and manageable liabilities. In short, if the ADHD entrepreneur is willing to look at where they are weakest, and then delegating or hiring out for tasks in those areas, while at the same time, embracing the and playing to those strengths which come from their ADHD, there's literally nothing stopping him, or anyone else, from reaching all the way to the top!
Salaar and Dunki lock Christmas 2023: Prabhas clashes with Shah Rukh Khan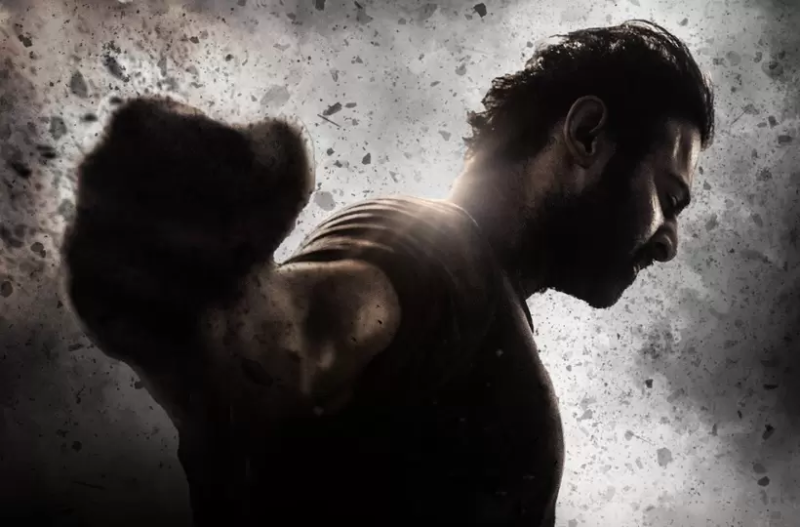 Shah Rukh Khan's Dunki and Prabhas' Salaar will be releasing on the identical date, December 22. An legitimate announcement is awaited.
It's going to be Shah Rukh Khan vs Prabhas this Christmas. As demonstrated by using movie change insiders, Prabhas' much-awaited movie Salaar Part 1: Ceasefire has subsequently locked the Christmas week for its theatrical release. The movie will be launched on December 22. Hombale Films' Salaar will be clashing with Rajkumar Hirani's Dunki, starring Shah Rukh and Taapsee Pannu. Also read: Jawan container workplace series day 18, Shah Rukh Khan movie grosses ₹1000 crore worldwide
Confirming the same, movie exchange analyst Taran Adarsh tweeted, "Yes. It's true… SRK Vs Prabhas, Dunki Vs Salaar this Christmas… The exhibitors have obtained a mail declaring that #Salaar will arrive THIS CHRISTMAS [on 22 Dec 2023]… An legitimate announcement with the aid of the producers, #HombaleFilms, will be made on Friday [29 Sept 2023]."
Helmed through Prashanth Neel, Salaar used to be before scheduled to be launched on September 28. However, reviews claimed that the movie may no longer be launched this yr at all. Manobala Vijayabalan tweeted, "As per trade, pan-India superstar Prabhas' Salaar is now not searching at a launch date this year. Salaar Ceasefire is aiming at a 2024 release.
While an legit assertion related to Salaar's launch date is nevertheless awaited, there are many theories doing rounds on the net involving the lengthen in release. Reportedly, the VFX work is one of the motives that the movie used to be pushed to a later date. Manobala Vijayabalan additionally said, "The crew is working tirelessly to meet the easiest standards. They are making the remaining touches on the movie and dedicated to turning in an super cinematic experience."
Meanwhile, Dunki marks the first collaboration of Shah Rukh, Rajkumar and Taapsee. Vicky Kaushal and Dharmendra will additionally be considered in pivotal roles in the movie. Talking about it, Shah Rukh had before stated at a press event, "God has been very variety we have had Pathaan. God has been even kinder with Jawan and I usually say this. We began on January 26, Republic Day (with Pathaan), it is a appropriate auspicious day. On Janmashtami, on Krishnajis birthday we launched this movie (Jawan)."
"Now New Year and Christmas are round the corner, we will launch Dunki. I hold National integration. Anyway, when my movie is released, it is Eid. I'm working hard, I'm working tougher than I labored in the final 29 years. I will maintain working tough due to the fact now I'm the happiest when humans get glad after gazing the film," he additionally added.
Interestingly, this is the first time for Shah Rukh and Hombale Films to conflict at the field office. Last time, they competed towards every different when Shah Rukh's Zero and Yash's KGF: Chapter 1 have been launch on the identical date, December 21. While KGF determined a new fan base amongst the audience, Zero failed terribly at the ticket window.
Sheetal Massey and Vikrant Massey are expecting their first child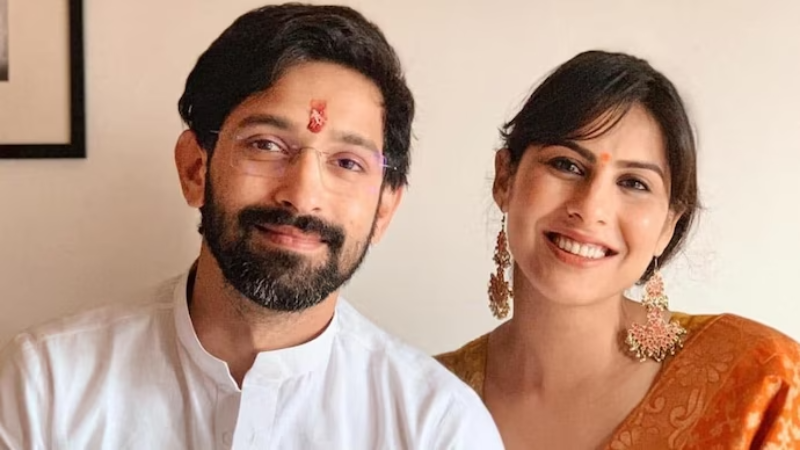 Actor Vikrant Massey has verified that his spouse Sheetal Thakur, who is additionally an actor, is pregnant. The couple are now looking ahead to their first toddler together. This comes over a 12 months after the duo received married in February remaining year.
Today morning, Vikrant took to his Instagram manage to announce the blissful news, sharing a photo of him embracing his spouse Sheetal from their wedding ceremony day. The phrases in the photograph read, "We are expecting! Baby coming 2024.The adorable innovative had two security pins, equivalent to the couple, with one of them bloated and displaying a smaller protection pin inner it. He captioned the post, "New Beginnings".
As quickly as Vikrant shared the post, he used to be inundated with congratulatory messages from the movie enterprise and followers alike.
Vikrant and Sheetal married in February of ultimate year. In addition to a note, he had shared the first legitimate pix from his wedding ceremony with Sheetal. He wrote in Hindi, "Saat saalo ka ye safar aaj saat janmo mein badal gaya. Is safar me humara saath dene ke liye bahut bahut shukriya. Sheetal evam Vikrant. 18.02.2022 (Our seven-year journey has modified into a bond for seven lives. Thank you for being right here with us. Vikrant and Sheetal)."
According to reports, the couple has been courting for the reason that 2015 however has saved their relationship private.
They obtained engaged in a small roka ceremony in November 2019, which used to be saved underneath the wraps.
Massey had shared a picture of the couple's sea-facing domestic after their engagement. "Mera ghar (my home)", he wrote, tagging Sheetal.
In an interview with Bollywood Bubble, Vikrant mentioned about his marriage to Sheetal and how matters have modified for him. Throughout the interview, Vikrant lavished reward on his liked wife, and cited how she constantly pushes him to mission himself and improve.
"Sheetal is anyone who has continually been my backbone. She's the one who's continually the first one to push me to probable take a look at myself, mission myself, and carry out the satisfactory within. That continues to happen," the ever-doting husband said.
The Great Indian Family box office collection day 3: Vicky Kaushal's film struggles on its first weekend, earning $2.5 million on Sunday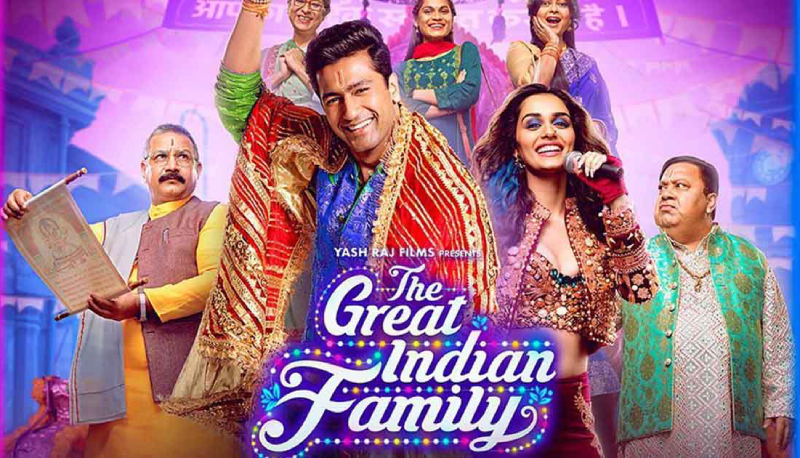 The Vicky Kaushal and Manushi Chhillar-starrer earned a little over ₹5 crore in its first three days.
The Great Indian Family has now not carried out properly on its opening weekend. The Vicky Kaushal-starrer accrued roughly 2 crore nett on day three in theatres, as per a record by means of Sacnilk.com. Also starring Manushi Chhillar, Manoj Pahwa, Kumud Mishra and Alka Amin, amongst others, The Great Indian Family was once launched on September 22.
The movie had opened with 1.4 crore net in India on Friday, and gathered 1.72 crore on Saturday, registering an estimated 22.86% increase. However, on Sunday, The Great Indian Family container noticed a decline, accumulating 2 crore, as per early estimates. So far, the movie has carried out a enterprise of 5.12 crore net in India, as per the portal.
The household drama, written and directed by means of Vijay Krishna Acharya of Dhoom three fame, revolves round Vicky Kaushal's personality Bhajan Kumar, and his identification crisis, when a letter claims he used to be born a Muslim.
"It is a social gathering of our household values, our diversity. It is all stated in a way, which is now not like the place we are attempting to instruct or preach you something. It is stated in a way that is entertaining. It will make you laugh, it will make you experience top about being phase of the Indian household and culture," Vicky had instructed media in advance of the film's release.
Vicky, who is regarded for videos such as Masaan, Uri: The Surgical Strike and Sardar Udham, additionally spoke about his latest movie preferences in the equal interview. The Great Indian Family is his 2d household entertainer of the year after Zara Hatke Zara Bachke alongside Sara Ali Khan. Before that he used to be viewed in Govinda Naam Mera (2022) with Kiara Advani and Bhumi Pednekar.
He said, "These videos had been no longer completed with the mind-set that, 'Oh, I want to ruin a positive form of an photo and construct a positive type of image'. It is extra of a selection from the heart. I heard the story, it stayed with me, and I desired to be phase of it."