Liz Kennedy "I faced impossible odds but I never gave up"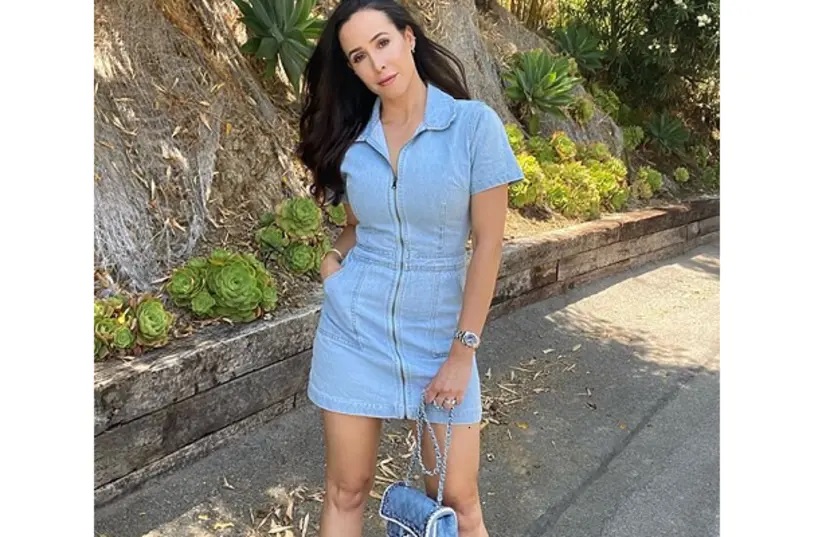 Upon first glance, you may think Liz Kennedy is just another beauty influencer, however, you are dead wrong. The Instagram beauty influencer is cut from a different cloth. Kennedy made her name in the legacy beauty industry as an on-air TV host as well as the face of various beauty products. Kennedy has made it her personal mission to use her influence and her stature to help uplift all types of women across varying levels of socioeconomic status.
Kennedy believes that most women in society face a completely loaded and unfair lose-lose situation. Women find themselves being put in one of two boxes: pristine and innocent good girl gearing up for motherhood or crazy, irrational, emotional, and a workaholic. Growing up with a strong single mother, these are stigmas Kennedy wants to push back on.
Beyond the unfair social and career pressures, females also face a far higher rate of violence than males do. This means that while facing a higher rate of violence women also feel a greater pressure to shoulder that burden in a way that makes society, and mostly men, feel comfortable, by keeping up appearances and unfair beauty standards for fear of being labeled too emotional, crazy, or unstable. This, of course, puts females in a discouraging as well as dangerous catch 22.
It should come as no surprise that, Liz Kennedy, who has a deep history of pushing back against these hurtful and alarming narratives, focuses so much of her time and energy giving makeover to women who deserve it. Kennedy knows, despite her onslaught of positive social media messaging, she cannot single-handedly change the hurtful narratives out there. However, Kennedy realized that she can use her time and energy to directly help those females who want to improve their beauty inside and out. Further, Kennedy wants to use her unique position as an influencer with a platform to continue to help women understand how to be internally beautiful while giving them tips on external beauty as well.
Specifically, Liz relates to the overbearing pressure that females experience to fit the stereotype of the sweet and innocent girl or mother. This is why Liz does a great deal of work on her digital makeovers attempting to de-mystify the pregnancy process. By not hiding her experience of having a difficult pregnancy, and by actually centering it, Liz is breaking stigmas and opening up space for other females who have experienced atypical or difficult pregnancies. By doing so, Liz is reinforcing the message that these women are not alone and that there is nothing wrong with them. Liz is giving them a safe space to share their stories and emotions as well as connect with other females who had similar experiences. This value of this solidarity work is truly incalculable.
Continuing with her habit of breaking stigmas, Liz is adamant about not being shamed for being a mother and a business owner. She vocalizes her positive experiences as a mother who is also a business owner and influencer because, far too often, society attempts to trick females into thinking they can only be a mother or a business person, not both. Liz Kennedy is continuing to provide positive examples and images of females who are both great mothers and great executives in order to dispel that narrative. The way that Liz Kennedy is illustrating the idea that a woman does not need to pick between a career and motherhood as well as providing safe spaces to talk about abuse and atypical pregnancies is truly making a difference.
Great Artists of The Virtual Platform: Rajat Singla and Megha Singla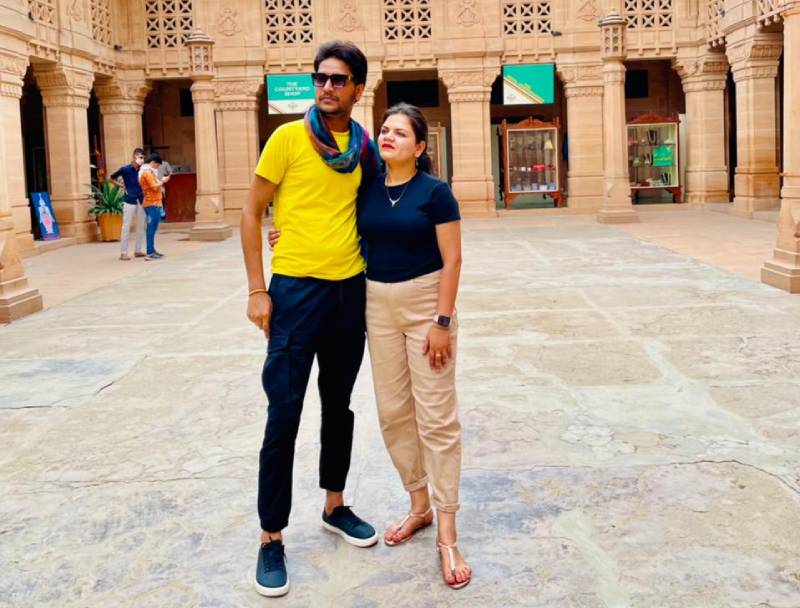 There is always a down fall in everyone's life. Life is the name of ups and downs. The ups and downs of life are nothing more than a shadow, they fade away gradually. They are like designs made in the sand, only one wave is enough to vanish them. We all know that the happiness and the sorrow are temporary in life, but then also, the sorrow affect the life and the mind. The particular time period affects the person's mind. There are even many day-to-day works, which can create difficulties in one's life and one can get affected through that stress. The stress of life can affect physically as well as mentally. One should try different ways to ease the stress of life as the stress adversely affect the person physically and mentally.
Music can ease this stress of life. The music can heal even the physical disability of any person. The person can be healed by making him listen to the music, which touches his soul. There are a lot of cases, in which, the person is healed through the music therapy. The music includes playing any instruments of music or singing in a proper way. The music includes rapping too. There are a lot of singers, who touch the hearts of people by their voice. One such singer is Rajat Singla. He has touched the hearts of people by singing in his magical voice. His songs are available on the virtual platforms of music like Gaana.com, Spotify, Apple Music and Jio Saavan. These virtual platforms are very well-known among people. The list of songs by Rajat Singla includes 'Na Dil Manda', 'Kudi Nakhre Wali' and 'Dil'. These songs are getting more and more likes on the virtual platforms stated above. His wife Megha Singla also sings beautifully and getting fame as well.
One more way to ease the stress is to read inspirational books. Rajat Singla has contributed to the field of books too. He has written a book on his own life. The name of the book is 'My Life, My Success Mantras'. the book has insights in the life of author himself. The book is written in the words of Rajat Singla. The book is written to direct the businessmen and give them success mantras for success in the field of business. The book has shown the starting life of Rajat Singla and his career. Readers can get knowledge about the success in life.
The importance of virtual platform is arising with the increase in the use of mobile phones. There are lot of virtual platforms available for each kind of art and business. The artists like Rajat Singla have won the hearts of many people by using these platforms. He has used the virtual platform for make his songs available to people, as we have stated above. He has used the virtual platform of Amazon Kindle for publishing his book 'My Life, My Success Mantras'. Readers can get the book and music by Rajat Singla on these virtual platforms. Truly, the artists like Rajat Singla are like asset of the nation.
Valentina Beli is the face for Grande Cosmetics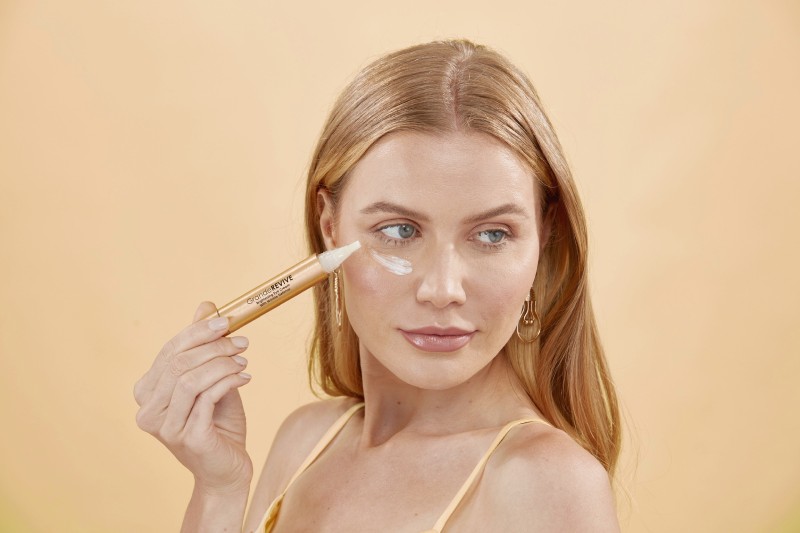 Valentina Beli, NYC based fashion model did an amazing campaign shoot for Grande Cosmetics. This company was launched in 2008 by Alicia Grande with the very first product Lash enhancing serum. The serum was so successful that the company produces now many different products for the face and hair. Valentina was posing together with 2 different models for Grande eye cream. The purpose of the campaign was to show natural beauty. All photos are not retouched and they show the skin and age diversity.
Valentina is happy to be a part of this mindful campaign.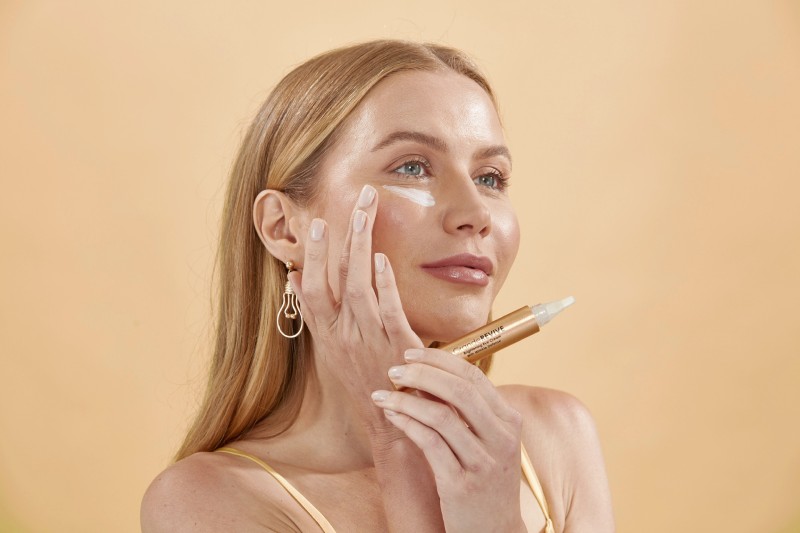 "Models don't have any power to control their pictures and to control the postproduction. So that's why it is priceless when you can be yourself on set" said the supermodel.
Valentina did multiple campaigns in Paris, Milan, China, New York.
"My photos have been exposed in big boards all around the world. I'm thrilled to see the printed results in Sephora and Ulta beauty shops", said Valentina.
You can see last updates in Valentina's Instagram @valentinabeli.
Thousand trees planted in the Alleys of Fame in 15 cities of Russia by Ecoplant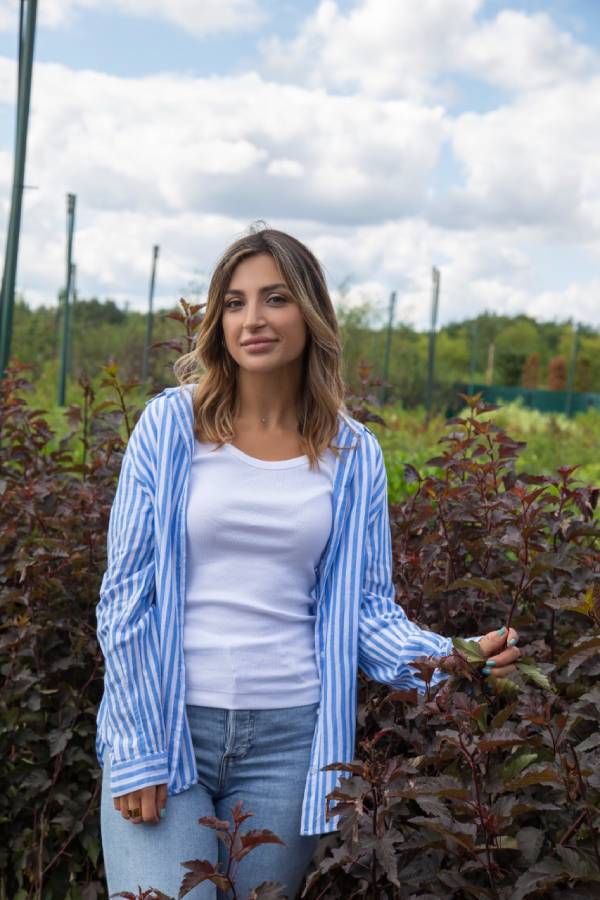 It is enough just to drive away from the Russian capital, and you'll find yourself in a fairy forest. This is the Ecoplant plant nursery, where 9670 plant species are grown. They are all adapted to the harsh climatic conditions of Russia.
How is it possible? Of course, the experience of the nursery plays a huge role as trees have been grown here for more than twenty years. During this time, the company specialists have gained extensive knowledge on how to adapt plants and help them survive, so all the seedlings come with a 3-year warranty.
Among the plants grown by Ecoplant, there are various types of thuja, coniferous and deciduous trees, shrubs, fruit plants, and exclusive garden species.
The Ecoplant team employs people with a professional expertise in their field: 15 agronomists-dendrologists, 30 teams of landscape gardeners, and 79 customer service managers who accompany the orders on all stages and pay attention to every detail. In addition, the nursery applies the most advanced plant care equipment.
During its operation, Ecoplant has repeatedly become the winner of prestigious awards in its field of activity. The company has won landscape design competitions, as well as competitions among nurseries for their ornamental crops. In addition, the company carried out a large-scale campaign called "Walk of Fame", during which thousands of trees were planted in 15 cities of the Russian Federation.