Lok Sabha Election Result 2019 LIVE Updates: Date and Time, How To Get Live Updates
The Election Commission of India (EC) will begin counting votes for the 17th Lok Sabha Election on May 23.
The final results are likely to be delayed this time by four to six hours in view of the introduction of extra Voter Verifiable Paper Audit Trail (VVPAT) counting.
The Lok Sabha elections were held in seven stages over the 542 parliamentary constituencies from April 11 to May 19. Roughly 60 crore voters havecast ballots across 10 lakh booths in 29 states and seven union territories.
Prime Minister Narendra Modi-led Bharatiya Janata Party (BJP) and its National Democratic Alliance (NDA) partners are hoping to retain power at the Centre. This is amid efforts by several Opposition parties, including Rahul Gandhi-led Congress, to put up a united fight. 'Others' or the 'third front' is also trying to wrest power.
The general election witnessed a uber battle from key political players, for example, PM Modi, Rahul Gandhi, BJP boss Amit Shah, Akhilesh Yadav and Mayawati of the Mahagathbandhan and a few other senior BJP and Opposition leaders.
When does the counting of votes start on May 23?
Counting occurs in the presence of the Returning Officer (RO) of the constituency and candidates and their agents. It is expected to begin at 8.00 am.
The RO declares the result when he or she is certain that counting has been successfully completed.
Also, the EC appoints its eyewitnesses to supervise the procedure and guarantee that it occurs in a transparent manner.
Every candidate can appoint up to 16 counting agents from his/her party for each place of counting. The counting agent takes care of the interests of the party.
Where can I watch live counting of votes on May 23?
The latest updates from across all 542 constituencies. Readers can follow Election Commission Of India's official website https://www.eci.gov.in/
When will be the results be announced?
The results are likely to be declared on May 23.
How many constituencies are there in India?
There are a total of 543 constituencies in India that are represented by 543 members of Parliament (MPs) in the Lok Sabha.
These members are elected directly by the citizens of India. The 29 states send 530 MPs to the Lok Sabha, while the seven Union Territories send 13 MPs.
However, it is important to note that there are a total of 545 members in the Lok Sabha, out of which 543 are elected and two are nominated by the President of India.

Filing tips from the language Shohreh Ghamar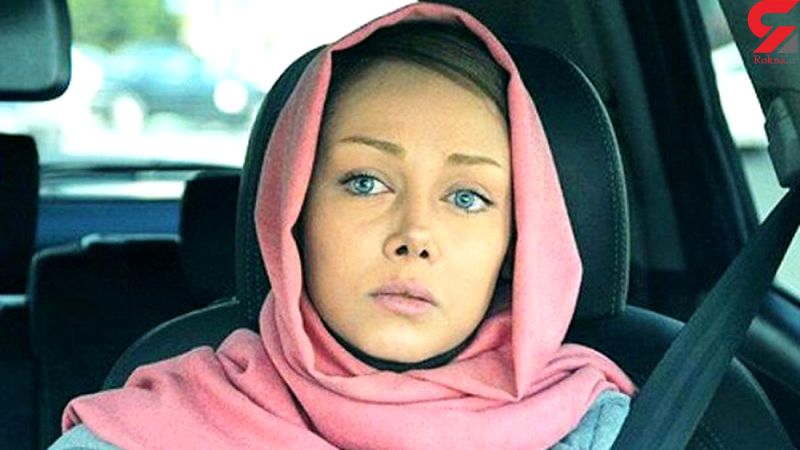 Shohreh Ghamar During his interview with a magazine, the movie talked about the things he learned from acting in all his years of activity.
Improvisational acting, which is also known as improvisational theater these days, will help you most of the time. Improvisation refers to an unscripted performance in which actors spontaneously act out scenes on stage in front of an audience. With this style of acting, you learn how to think for yourself, feed off the experience of other actors, play in different situations – comedic and unnatural – and gain confidence in your abilities.
You can react well and amaze others with your talent.
This requires you to be constantly prepared because you never know what will happen in your scene. It's all about self-motivation and overcoming whatever comes your way. Are you ready to take your acting skills to a higher level and get to know this style of acting?
In addition to working with an acting coach, it is highly recommended that you take a class that focuses on acting improvement. Many high schools are dedicated to this style.
Most of these schools have tiering that groups you with other players at your same level and experience. Acting classes can focus on theater plays, scenarios, and the dos and don'ts of live improvisation. These classes are great for building your confidence, especially if your goal is to perform live in front of an audience.
How can hot 2D materials expand?
Two-layered (2D) materials, comprising of a solitary layer of iotas, are by and large utilized in present day scaled down gadgets. In any case, gadget activity might prompt significant temperature climb and warm pressure, causing gadget disappointment.
Such an issue happens because of an unfortunate comprehension of how 2D materials extend when temperatures increase. These materials are dainty and optically straightforward, so their warm extension coefficient (Sleuth) is almost difficult to quantify utilizing standard methodologies. To address such warm difficulties, it is fundamental to have a decent comprehension of the warm extension coefficient (Detective).
Another MIT concentrate on features another procedure to definitively measure how particle flimsy materials grow when warmed. Rather than straightforwardly estimating how the material grows, they utilized laser light to follow the vibrations of the material's particles. They precisely estimated the warm development coefficient by estimating similar 2D material on three distinct surfaces or substrates.
This technique is exceptionally exact, accomplishing results that match hypothetical estimations. The methodology affirms that the Sleuths of 2D materials fall into a much smaller reach than recently suspected. This data could assist engineers with planning cutting edge gadgets.
Co-lead creator and previous mechanical designing alumni understudy Lenan Zhang SM '18, Ph.D. '22, who is currently an exploration researcher, said, "By affirming this smaller actual reach, we provide engineers with a ton of material adaptability for picking the base substrate when they are planning a gadget. They don't have to devise another base substrate to alleviate warm pressure. We accept this has significant ramifications for the electronic gadget and bundling local area."
Researchers tackled the issue by zeroing in on the iotas that make up the 2D material. As the temperature increases, its molecules vibrate at a lower recurrence and move farther separated. This makes the material grow.
Zhang said, "A specialist can simply look through the occasional table, get the electronegativities of the comparing materials, plug them into our connection condition, and in no less than a moment, they can have a sensibly decent assessment of the Sleuth. This is exceptionally encouraging for fast materials determination for designing applications."
Researchers are currently intending to utilize their method on a lot more 2D materials. They currently need to make an information base of Detectives.
Plasma Car is a Wonderfully Entertaining Invention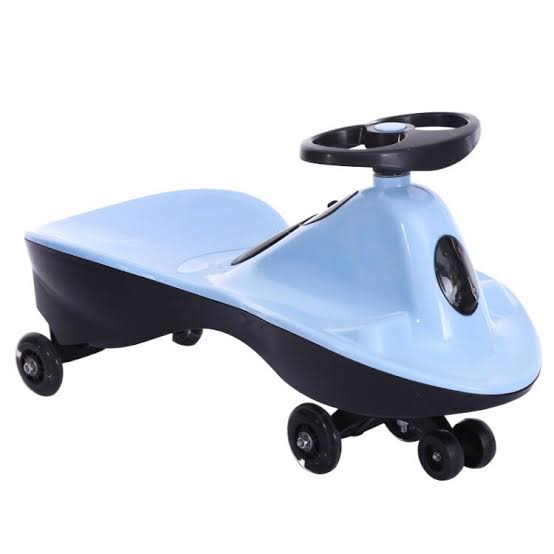 Human life is witnessing an unprecedented scale of ease, comfort and luxury. Science has yielded into the invention of some wonderful inventions that provide an extraordinary luxury and fun-filling entertainment in almost all the spheres of life. Resultantly, the entertainment has become an inherent need of human beings in these technology-driven times. This need is found at an unprecedentedly larger scale in children who keep on demanding for the entertaining stuff all the times. Therefore, a large variety of products have been invented for the instant gratification of their needs. One of the most important and relatively recent products among them is plasma car. In this piece of writing, we will thoroughly introduce you to the wonderful features that make plasma cars a top choice of most of the children and their parents as well.
For those who don't know about plasma cars, it is a plastic ride-on toy car designed for children. It can be adapted for adults. It is propelled by human force and it comes with a steering wheel that is used to give it a direction. In short, it is the basic driving lesson for the children. Now, let's discuss some of its important features.
It has High Load Bearing Capacity
Unlike other toy cars, the load bearing capacity of plasma car is surprisingly high. On average, it is designed to carry the load up to the limit of 130 kg without showing any signs of failure whereas; some products also exceed this limit too. This much loading capacity makes it safer for carrying the loads of adults who are usually compelled by the children to share their ride with them. Although they do not fit in it but they have to do so in order gratify the children. If we look it another way, plasma car is a safer a toy that can be used for carrying the load of children of all ages.
Durability is the Top Feature of Plasma Car
Most of the car toys of children start showing the signs of failure within days. They are in the form of body disfiguring, wheel failures and steering heaviness. But when it comes to the plasma car, it has been found that this particular type of cars does last far a comparatively longer period of time than its other competitors. This is because of the quality of the material and its integrated design that facilitates effective strength to the interconnected members.
Plasma Car is a Toy as Well as General Utility Invention
It is important to clear that a plasma car is not merely a toy car. It can also be used to haul the children from one point to other without carrying them in hands. In short it is an effective and far more reliable substitute of the stroller. There is only a small difference that it can be used as a stroller for those children who are grown up enough to effectively manage the steering wheel of the plasma car.
Conclusion:
Keeping in view the above factors, it is safe to say that a plasma car is a super wonderful invention that has successfully made its importance realized in the market by becoming a preferential choice of many children as well as their parents.