Plasma Car is a Wonderfully Entertaining Invention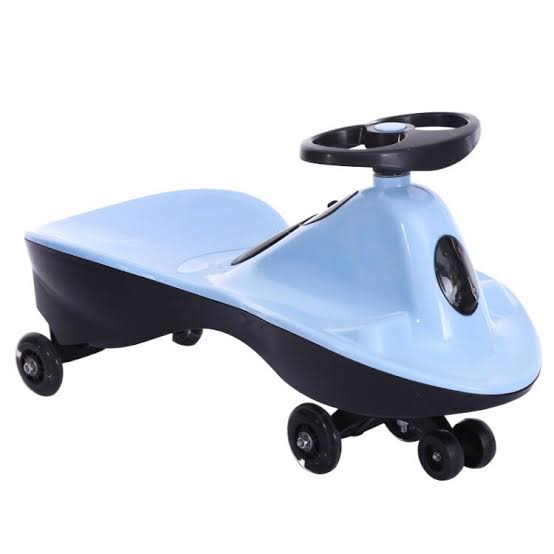 Human life is witnessing an unprecedented scale of ease, comfort and luxury. Science has yielded into the invention of some wonderful inventions that provide an extraordinary luxury and fun-filling entertainment in almost all the spheres of life. Resultantly, the entertainment has become an inherent need of human beings in these technology-driven times. This need is found at an unprecedentedly larger scale in children who keep on demanding for the entertaining stuff all the times. Therefore, a large variety of products have been invented for the instant gratification of their needs. One of the most important and relatively recent products among them is plasma car. In this piece of writing, we will thoroughly introduce you to the wonderful features that make plasma cars a top choice of most of the children and their parents as well.
For those who don't know about plasma cars, it is a plastic ride-on toy car designed for children. It can be adapted for adults. It is propelled by human force and it comes with a steering wheel that is used to give it a direction. In short, it is the basic driving lesson for the children. Now, let's discuss some of its important features.
It has High Load Bearing Capacity
Unlike other toy cars, the load bearing capacity of plasma car is surprisingly high. On average, it is designed to carry the load up to the limit of 130 kg without showing any signs of failure whereas; some products also exceed this limit too. This much loading capacity makes it safer for carrying the loads of adults who are usually compelled by the children to share their ride with them. Although they do not fit in it but they have to do so in order gratify the children. If we look it another way, plasma car is a safer a toy that can be used for carrying the load of children of all ages.
Durability is the Top Feature of Plasma Car
Most of the car toys of children start showing the signs of failure within days. They are in the form of body disfiguring, wheel failures and steering heaviness. But when it comes to the plasma car, it has been found that this particular type of cars does last far a comparatively longer period of time than its other competitors. This is because of the quality of the material and its integrated design that facilitates effective strength to the interconnected members.
Plasma Car is a Toy as Well as General Utility Invention
It is important to clear that a plasma car is not merely a toy car. It can also be used to haul the children from one point to other without carrying them in hands. In short it is an effective and far more reliable substitute of the stroller. There is only a small difference that it can be used as a stroller for those children who are grown up enough to effectively manage the steering wheel of the plasma car.
Conclusion:
Keeping in view the above factors, it is safe to say that a plasma car is a super wonderful invention that has successfully made its importance realized in the market by becoming a preferential choice of many children as well as their parents.
How can hot 2D materials expand?
Two-layered (2D) materials, comprising of a solitary layer of iotas, are by and large utilized in present day scaled down gadgets. In any case, gadget activity might prompt significant temperature climb and warm pressure, causing gadget disappointment.
Such an issue happens because of an unfortunate comprehension of how 2D materials extend when temperatures increase. These materials are dainty and optically straightforward, so their warm extension coefficient (Sleuth) is almost difficult to quantify utilizing standard methodologies. To address such warm difficulties, it is fundamental to have a decent comprehension of the warm extension coefficient (Detective).
Another MIT concentrate on features another procedure to definitively measure how particle flimsy materials grow when warmed. Rather than straightforwardly estimating how the material grows, they utilized laser light to follow the vibrations of the material's particles. They precisely estimated the warm development coefficient by estimating similar 2D material on three distinct surfaces or substrates.
This technique is exceptionally exact, accomplishing results that match hypothetical estimations. The methodology affirms that the Sleuths of 2D materials fall into a much smaller reach than recently suspected. This data could assist engineers with planning cutting edge gadgets.
Co-lead creator and previous mechanical designing alumni understudy Lenan Zhang SM '18, Ph.D. '22, who is currently an exploration researcher, said, "By affirming this smaller actual reach, we provide engineers with a ton of material adaptability for picking the base substrate when they are planning a gadget. They don't have to devise another base substrate to alleviate warm pressure. We accept this has significant ramifications for the electronic gadget and bundling local area."
Researchers tackled the issue by zeroing in on the iotas that make up the 2D material. As the temperature increases, its molecules vibrate at a lower recurrence and move farther separated. This makes the material grow.
Zhang said, "A specialist can simply look through the occasional table, get the electronegativities of the comparing materials, plug them into our connection condition, and in no less than a moment, they can have a sensibly decent assessment of the Sleuth. This is exceptionally encouraging for fast materials determination for designing applications."
Researchers are currently intending to utilize their method on a lot more 2D materials. They currently need to make an information base of Detectives.
Microfiber Hair Towel Gives You Numerous Advantages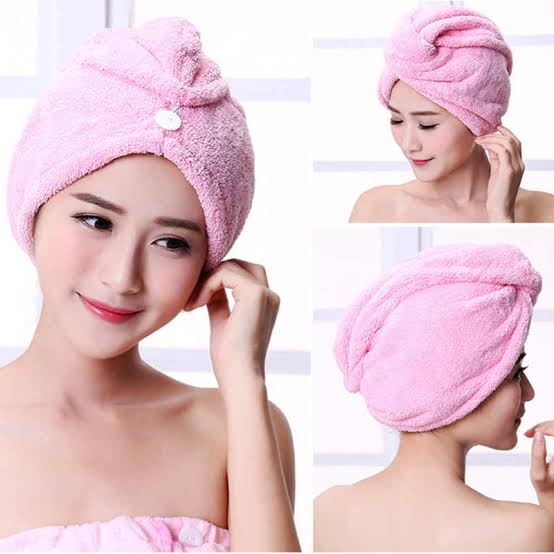 Now-a-days the utility of almost all the products is solely based on the rational reasons backed by potential advantages. People only buy a product if they expect it to serve certain purposes. Therefore, it is essentially imperative for a product to be so much useful that the people may end up adding that particular product into the bucket while doing shopping of the essentials. It is true that there are numerous products which are highly useful for day to day activities but they lack awareness about their potential usages. For this reason, we will be discussing the most important advantages of microfiber hair towel; one of the most important among many products that have appeared on the scene to be super useful for human beings in modern times.
Here are those features.
Microfiber Hair Towel Relieves You from the Excessive Need of Hair Dryer
It has been observed that people use the hair dryer as a quick way of getting their hair dried. But, it does not come without a cost.  Studies suggest that excessive practice of drying the hair with warm air coming from a hair dryer reduces the strength of hair leaving them look lifeless and unattractive. Moreover, common sense also substantiates this standpoint that how drastic implications can the dry air put on the hair. Thus, super absorbent quality of microfiber hair towel reduces the need of excessive use of hair drier by soaking most of the water after a hair wash.
The Antimicrobial Property of Microfiber Hair Towel is an Added Benefit
If a person does not use a hair towel after a hair wash, then there are potential chances that she may end up developing a breeding space for the microbes in the hair as well as the skull. These microscopic organisms are the real causes behind a lot of hair diseases. This it becomes inherently indispensible that a microfiber hair towel may be adopted to ensure super cleaning of the hair up till the skull. Only a fine quality microfiber hair towel can ensure this quality efficiently.
Quick-drying Feature of Microfiber Hair Towel is a Complete Package of Benefits
It has been found that the exposure of a person with wet hair to an air conditioning system may cause severe medical conditions out of which migraine is the most reported one. Thus, there is an instant need of getting the hair dried as soon as one leaves the bathroom. In these circumstances, the microfiber hair towel provides a safeguarding affect. Not limited hair, the quick-drying feature of microfiber hair towel also enables reduced electrification of hair caused by a constant rubbing.
Conclusion
In short, it is quite obvious that microfiber hair towel is a simple but a wonderful product that brings a wide range of advantages. Its triangular style makes it more suitably fitting to the human skull. Additionally, it also accommodates all types of hair; either silky or curly. So, we can safely conclude that a microfiber hair towel is must-have product.
OMAX develops a complete ecosystem with its Dapps and E-commerce utility.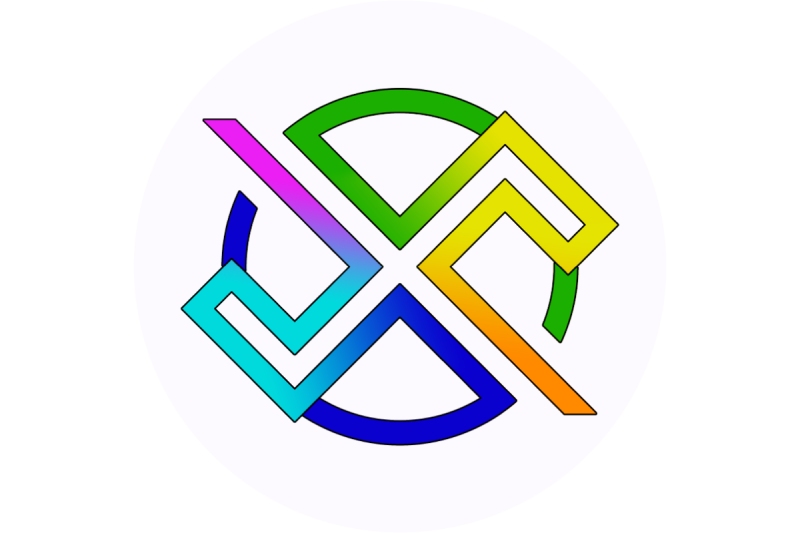 Omax launches mainnet on 19th August 2022.
Omax coin project is working on chain solutions for dapps with evm compatibility. In order to to make it easy to launch dapps and project on the Omax chain lot of features are being introduced.
The global ecommerce market is expected to total $5.55 trillion in 2022. The project aims to get a slice of the pie with e-commerce payment utility solutions as its main aim.
OMAX COIN has chosen to be compatible with the existing EVM protocols in order to take benefit of the rather developed apps and community,
The consensus quorum gives holders and developers a sustainable ecosystem to focus on building their dapps.
Omax Coin is gearing to have its own bridge and swap, exchange etc. As the Omax ecosystem develops further and with additional features added the future for Omax looks bright.