Road travel in America requires a fresh perspective.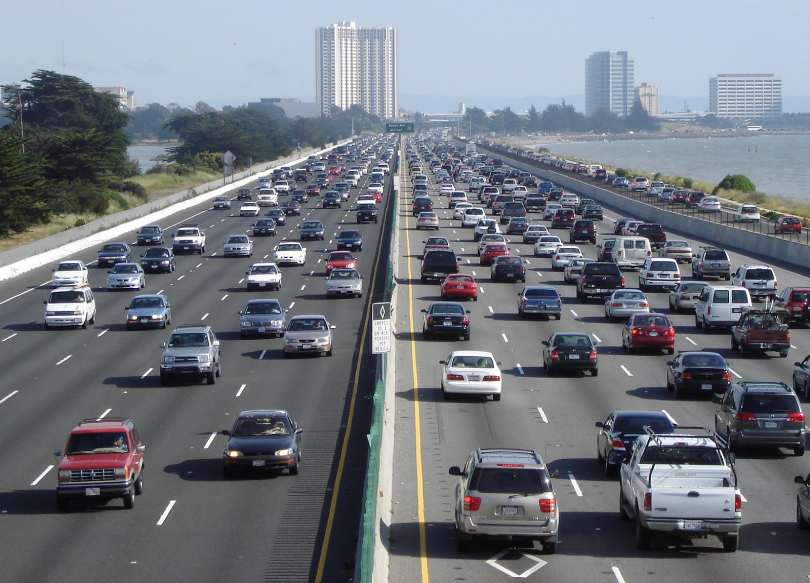 The problems with air travel are once again dominating headlines and the national conversation about the country's transportation systems and infrastructure as the summer travel season approaches the July 4th milestone.
The disruption of air travel has a significant impact and is appropriately the subject of scrutiny. However, it is only one problem for travelers, the transportation system, and the travel and tourism industry in America.
Although it doesn't make as many national headlines, motorists in our country are increasingly confronted with congested, congested, and inaccessible roads and highways, frequently without apparent cause. These issues, as well as their effect on travelers and the economy, are likely to be front and center once more with a record 43 million Americans driving for the July 4 holiday.
The most popular, least expensive, and easiest way for tourists to see our country is by car. So, why has road travel been largely ignored in the nearly constant debate over our nation's transportation infrastructure in Washington and elsewhere?
That needs to change now.
In my capacity as chairman of the Travel and Tourism Advisory Board of the U.S. Commerce Department, I have made it a priority to include roads and highways in the national discussion about infrastructure. By focusing on these crucial infrastructure issues, we can support our nation's travelers and economy for a long time.
The majority of tourists take road trips to see the country for obvious reasons. Road travel is one of our best tools for boosting our tourism economy and ensuring that as many people as possible can see our nation's wonders. It is also the most affordable mode of transportation.
Take, for instance, a Southern California family trip to Las Vegas. Las Vegas is a popular destination for families looking for an affordable and memorable getaway, despite its reputation for adult-oriented offerings and high-end experiences.
However, they must first arrive here.
From Southern California to Las Vegas, airfare for a family of four can cost anywhere from $400 to $1,200, including baggage fees.
In contrast, the cost of gas for a road trip to Las Vegas can be less than $100. The price can often make the difference between going somewhere and staying at home.
Sadly, many of the 16 million people who take I-15 from California to Las Vegas experience significant delays and congestion. A trip that should only take three and a half hours often takes ten hours or more. On New Year's Day, there was an 18-mile backup.
California and Nevada's political leaders want to close the roadblock. There are no difficult engineering problems or issues with easements—road expansions and improvements could solve this problem. But there is still work to be done.
This project, like so many others, is an example of how projects that have a significant positive impact on the communities and industries around them get bogged down in bureaucracy without getting the attention, funding, or priority they need to succeed.
The Infrastructure Investment and Jobs Act, passed by both parties last year, was a crucial first step toward changing that. Nonetheless, there is a lot to do.
There is still funding that needs to be appropriated, despite the fact that the $1.2 trillion bill provided the desperately needed investment in our nation's infrastructure. We have an opportunity and a responsibility to ensure that this funding supports road and highway enhancement.
The National Travel and Tourism Infrastructure Strategic Plan of the U.S. Department of Transportation (DOT) is one place to start. The plan is currently being revised by the DOT with the intention of identifying and giving priority to projects that improve the transportation system and its function as the nation's economic engine for travel and tourism.
One of the country's main economic drivers is travel and tourism. It supports nearly 15 million jobs and has a trillion-dollar economic impact. Not only will investing in our nation's roads and highways make traveling safer and more pleasurable for travelers, but it will also significantly boost economic growth and job creation in communities across the country.
We need more than just better roads and highways; we also need a fresher, more up-to-date vision of what road travel means in the twenty-first century. This can be accomplished by having a larger discussion about the problem, one that includes creative solutions that make it possible for more people to travel on America's roads while reducing emissions and congestion. As leaders in travel, it is our duty to contribute to the realization of a road travel experience that is more seamless and sustainable.
Implementing a road travel strategy for the 21st century has obvious advantages for the community and the economy. Equally evident is the deteriorating state of road travel. We need to give our nation's highways and roads the money and attention they so desperately need. The Interstate Highway System in the United States was once the envy of the world. Roadways must be given top priority as part of our infrastructure if we want to keep the United States moving.
MGM Resorts International's president and chief executive officer is Bill Hornbuckle. Additionally, he is the chairman of the Travel and Tourism Advisory Board of the U.S. Department of Commerce.
The viewpoints expressed in the commentary pieces published on Fortune.com are solely those of the authors and do not necessarily reflect those of Fortune.
Getting Settled In Calgary: Tips For A Smooth Transition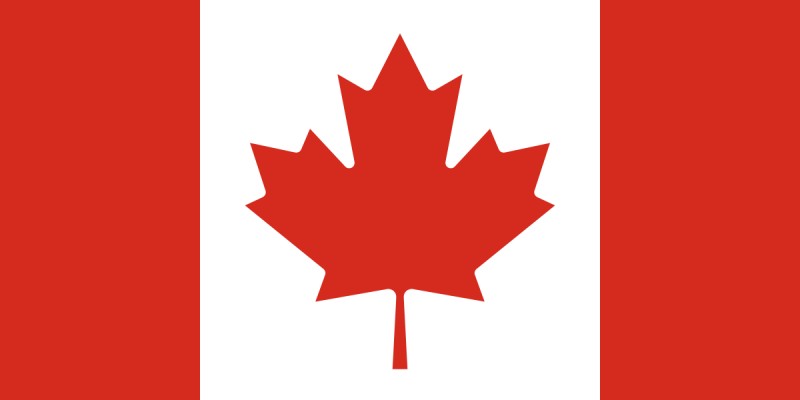 Calgary, a vibrant city in the heart of Alberta, Canada, beckons newcomers with its promising opportunities and breathtaking landscapes. If you're planning a move to Canada, particularly to Calgary, you're in for a remarkable journey. However, relocating to a new country can be daunting, especially for those in their golden years. This article aims to guide you through settling down in Calgary.
Why Calgary?
Calgary, located in the province of Alberta, is renowned for its friendly residents, robust job market, and high quality of life. Situated against the backdrop of the Canadian Rockies, Calgary offers breathtaking views and outdoor activities galore. Calgary has everything, whether you enjoy hiking, skiing, or simply admiring the stunning landscapes.


One of the most critical aspects to consider when planning your move to Calgary is the affordable cost of housing & living. The average cost of renting a one-bedroom apartment in the city center ranges from $1,200 to $1,600 per month. You can find more affordable options in the suburbs, ranging from $900 to $1,200 per month.
If you are looking to buy a home, the average price of a single-family home in the city varies but generally falls between $400,000 to $800,000. Remember that the housing market can fluctuate, so it's advisable to consult with a local real estate expert.
Essential Tips For A Smooth Transition
1. Prepare for Cultural Adjustment: Calgary is known for its diverse and welcoming community. You may experience culture shock as you navigate unfamiliar customs, traditions, and social expectations. Try to embrace the local culture and engage in events and festivals to connect with Calgarians from different backgrounds.
2. Get Ready For Intense Weather: Calgary experiences various weather conditions, from very cold winters to equally warm summers. Invest in suitable clothing for all seasons and learn to navigate Calgary's climate.
3. Avoid a Potential Language Barrier: While English is the predominant language in Calgary, knowing some basic French can be beneficial. Consider language classes to improve your language skills and confidently navigate daily life.
4. Get Your Credentials Re-evaluated: Research whether your international degrees and qualifications are recognised in Alberta. If necessary, seek credential evaluation services to ensure your qualifications are valid in the province.
5. Gain Relevant Employment Experience: Calgary has a dynamic job market, particularly in the energy, technology, and healthcare industries. Tailor your CV to the local job market and network with professionals in your field. Employers often prefer candidates with Canadian experience. Consider gaining local experience through internships or volunteer work to enhance your job prospects.
6. Seek Guidance for Financial Adjustment: Calgary is known for its economic stability, but it's essential to understand the local cost of living. Manage your finances carefully, establish credit, and explore tax implications. Seek financial advice to navigate and adjust to these aspects successfully.
7. Understand The Healthcare System: Understanding Canada's healthcare system and enrolling in a provincial health plan can be challenging for newcomers. If you're transferring from another Canadian province, your healthcare coverage may take time to be transferable to Alberta. Register and follow the process listed on the Alberta Health Care Insurance Plan (AHCIP) website.
8. Help Ensure a Smooth Educational Transition for Your Children: If you have school-age children, understand that Alberta's education system may have differences in curriculum, school registration processes, and grading systems compared to your previous country or province. Educate yourself and your child about this to ensure a smooth transition.
9. Familiarise Yourself with Driving Rules and Transit Options in Calgary: If you plan to drive in Calgary, familiarise yourself with Alberta's driving laws, including traffic rules and regulations specific to the province. Calgary also offers a comprehensive public transit system, including buses and a light rail (C-Train) network. Familiarise yourself with public transit routes and schedules for convenient city-wide transportation.
Moving to Calgary, Alberta, is an exciting adventure that offers numerous opportunities for a fulfilling life. So, pack your bags and get ready to immerse yourself in the wonders of Calgary, Canada.
It is confirmed: Huge changes coming to the Citi/AAdvantage Leader World First class Mastercard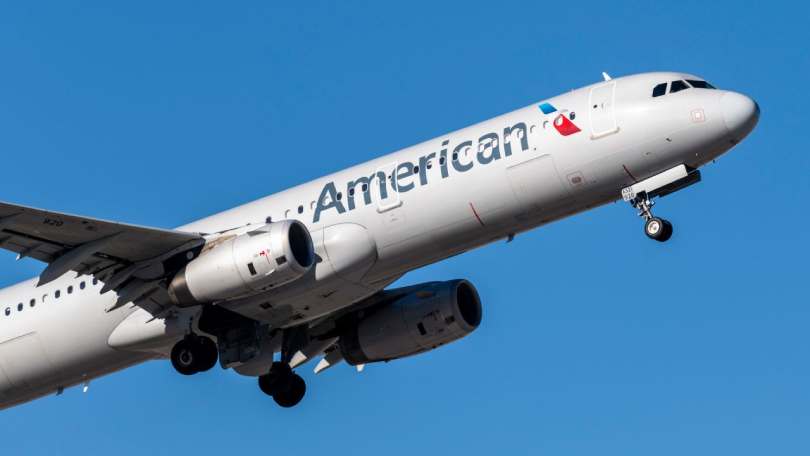 For many American Airlines loyalists, the top-tier Citi® / AAdvantage® Executive World Elite Mastercard® is a go-to card because of its generous authorized user and lounge benefits.
But for months, there have been rumors that the benefits would change and the annual fee for the card would go up. Citi has made it official right now.
What new and existing cardholders can anticipate from the card when the changes take effect on July 23 is broken down in the following table.
Increase in annual fee The fee will go up from $450 to $595 annually.
Existing cardmembers will be told straightforwardly before long about their new yearly charge and when the increment will produce results. ( This should occur when your subsequent annual fee posts on or after July 23.)
The card will no longer permit cardholders to add up to ten authorized users to their account at no additional cost, but instead will charge:
An extra $175 yearly expense for the initial three approved clients
$175 for each approved client from there on
Existing cardholders with approved clients on their records will be charged the new expenses when their next yearly expense posts. If you have this card but don't have any authorized users on your account, you should add them before July 23 to keep the free benefit for next year.
Increase in earning rates At the moment, American Express cardholders earn 2 miles for every dollar spent on eligible purchases. That will increase to four miles for every dollar spent. Then, at that point, assuming you burn through $150,000 on buys in a schedule year, you'll procure a supported pace of 5 miles for every dollar spent on American buys until the end of the schedule year.
You'll likewise have the option to acquire 10 miles for every dollar spent on qualified vehicle rentals and lodgings booked through American's vehicle rental and inn booking locales, separately.
When a cardholder reaches 50,000 loyalty points in a status qualification year, they will receive a bonus of 10,000 loyalty points. When they reach 90,000 Loyalty Points in a status qualification year, they will receive a 10,000-point bonus.
Credits for new statements The three new credits for new statements will be:
Reintroduced travel protections Travel protections are returning to this card, and we'll post the full details as soon as we receive them from Citi: Up to $120 back on eligible Avis or Budget car rentals every calendar year Up to $120 back on eligible Grubhub purchases (up to a $10 statement credit each monthly billing statement) Up to $120 in Lyft credits ($10 Lyft credit each month)
There will be a limited-time welcome offer of 100,000 AAdvantage miles after spending $10,000 within the first three months of account opening, as is typical with card "refreshes" or "enhancements." Trip cancellation and interruption protection Trip delay protection Lost baggage protection Car rental insurance coverage This promotion will begin on July 23 and last until September 6.
For correlation, the ongoing proposition is 50,000 miles in the wake of making $5,000 in buys inside the initial three months of record opening. 80,000 bonus miles after spending $5,500 within the first three months of opening an account is the highest offer we've seen on this card in recent years. In this way, the impending deal will be the best we've seen however will require practically twofold the spending.
It's best to wait until July 23 to apply for this card if you can meet the $10,000 spending requirement in three months.
Other changes A positive change is that a credit of up to $100 on a Global Entry or TSA PreCheck application fee will be available every four years instead of every five.
American says that a base-level AAdvantage member's Admirals Club membership, which is included with this card, will cost $850 as part of the changes. Costs for renewals will also go up. Day passes will cost $79.20, up from $59 now. More details can be found on this page.
Over the next few months, the airline will update Admirals Clubs' menus, drinks, and designs.
In conclusion, this card's future has been in doubt for some time. In today's highly competitive premium credit card market, the ability to pay a single $450 annual fee for a top-tier airline card with access to Admirals Club for the primary cardholder and up to ten authorized users was too good to last.
These changes, which will take effect on July 23, will be costly for those who would like to take full advantage of these advantages. If you want to keep the card, it's worth asking Citi for a retention offer when your next annual fee and authorized user fees are due. In any case, paying the yearly charge on this card will keep on being less expensive than purchasing a Chiefs of naval operations Club participation by and large.
In the event that you are thinking about getting this card, it will merit holding off until the 100,000-mile extra comes around. The multiplying of miles presented for pursuing the card will support its worth from $885 to $1,770, per TPG's focuses and miles valuations, immensely offsetting the $145 yearly expense increment.
More data: Review of the Citi / AAdvantage Executive World Elite Mastercard
The best Mastercards for air terminal parlor access
A definitive manual for American Carriers Chief naval officers Club access
The 7 do's and don'ts in an air terminal parlor
The best Visas to arrive at first class status
7 homegrown parlors that merit making a special effort for
Best Visas for American Aircrafts flyers
How to protect yourself from travel scams
Travelers are being urged by cybersecurity experts at the University of Alabama at Birmingham to be on the lookout for an increased risk of cyberattacks now that the summer travel season is in full swing. Swindlers are eager to take advantage of inexperienced travelers because millions of people plan and book travel online.
Ragib Hasan, Ph.D., associate professor in the College of Arts and Sciences Department of Computer Science at the University of Alabama at Birmingham, discusses the potential dangers and rip-offs that tourists might encounter while on vacation and offers suggestions on how to avoid them.
Hasan says that in order to enjoy your trip to the fullest while minimizing risks and protecting your privacy, it's critical to be on the lookout for possible con artists. A portion of the tricks include:
Websites for fake travel: There are many phony travel sites that offer incredible arrangements to draw in individuals. They will give profound limits not accessible somewhere else. However, when users pay for a reservation, the websites take their money and do not offer any services.
Vacation rental scam: Scammers use photocopies of existing homes or condos and pretending to be the owners to post fake photos for vacation rentals.
Switching tactics: In these tricks, clients are baited in with an extraordinary markdown; yet, when they are all the way into the booking system, different expenses are attached.
Card cloning and skimming: Criminals use stolen credit card information to make fraudulent charges in these con schemes.
Hassan advises people to be cautious with their data to avoid scams. Since a great many people utilize their cell phones these days to get to banks or Visas, it makes them a significant objective of hoodlums.
When making a reservation, Hasan recommends sticking to well-known websites because third-party websites may not always be safe.
Hasan stated, "Not all third-party travel booking sites are safe." While reserving a spot for an inn, get-away rental or travel, it is smarter to adhere to notable destinations. In the event that an outsider webpage is giving an astonishing rebate, confirm the site/merchant and its standing. A good place to check to see if a website has been the subject of any complaints is the Better Business Bureau. Try not to get any arrangements from irregular virtual entertainment pages that have been set up as of late."
Tricksters can likewise make cloned variants of sites that seem to be notable travel sites which can send phishing messages. Always confirm the sender of emails and the URL of the webpage in order to protect yourself from these con artists.
Protect personal information Many people store bank or credit card information on their smartphones, making them a tempting target for criminals.
Hasan stated, "Criminals can install card skimming devices on ATMs or other payment terminals." These devices have the ability to make fraudulent charges or copy credit card information. So consistently watch out for anything that looks surprising on the ATM or other installment terminals."
Connecting to unprotected open Wi-Fi access points in close proximity while traveling is an additional data security risk.
When you use open Wi-Fi access points, your online activities, data, and passwords, among other things, are exposed. exposed to criminals, as stated by Hasan. In the event that you need to utilize such open public Wi-Fi, kindly utilize a VPN to safeguard your information."
Try not to utilize public cellphone chargers
The Government Agency of Examination has cautioned shoppers against "juice jacking," where agitators utilize public chargers to contaminate telephones and gadgets with malware. Hackers may be able to gain access to your smartphone, tablet, or computer if you use these free public chargers.
Hasan stated, "Cybercriminals have abused public phone chargers to install malware on smartphones or steal their data." Therefore, using your own USB cables and charging plugs is recommended.
Try not to reveal area via online entertainment
While voyaging, individuals frequently openly post their area or exercises/photographs via online entertainment. As indicated by Hasan, this is like telling the entire world, including the hoodlums, that you are away from your home. Hasan advises putting photos on social media off until you return.
Taking control of another person's social media account is another common criminal tactic that involves social media.
Hasan stated, "Scammers take control of social media and send messages to all connections that the victim is traveling, lost their wallet or passport, and needs money wired to them urgently." At the point when you receive such a message via web-based entertainment, consistently reach them back through a call or different means to check the message."