Seven Major Trading Errors
When traders start a business, they make several mistakes. This is simple, and many people learn from their mistakes. But, repeatedly making mistakes might cause trouble for investors. So, you should avoid this to survive for a long time in the Forex market. Some are explained here.
Trade without a Plan
If the person has no particular plan, he or she should not arrive on the battlefield as this is the waste of time. At the beginning level, people do not understand the importance of having a roadmap. When a trader faces difficulties, he or she takes a decision emotionally and face a great loss. On the other hand, pro traders maintain discipline with their plan and stick to the decisions they have made.
To control their emotions, people should keep to a well-maintained strategy. So, if the market changes so quickly, people can maintain their risk management issues and are able to secure their capital.
Closing the Trade Quickly
Sometimes, traders see that the market is in a downtrend, and they exit the trade before the right time. Mostly day investors and quick scalpers do this as the short-term trade. Successful people try to hold the trade to make profits because the uptrend and downtrend are the common characteristics of the market. Investors need to use appropriate indicators for forecasting the price action to avoid this mistake.
When you trade bonds online, if you close the trade too early you will not be able to cover up the commission. Position or long trading method is the only effective ways to earn money. That's why we emphasize on closing the trades at the perfect time.
Creating a Complex Strategy
Many investors think that if the strategy is so complex, they will be able to avoid a losing streak which is a wrong view. You should make a strategy for what you can follow. If anyone develops a strategy adding much information, but cannot able to apply it properly. Then, this will not add any value to his or her performance. Millionaire people create a simple plan so that they can utilize it systematically. If a beginner thinks that his or her strategy is going to be complex, he or she can choose the proven strategy of others.
Avoiding Stop-loss
To limit the loss, stop-loss plays an important role. A good investor should set a stop-loss and take profits properly to maintain the risk-reward ratio. Developing risk management skills is crucial for people to save their deposit. As a beginner, you should know how to set stop-loss and take profit properly so that you can prevent loss.
Lack of Cognition
Making good preparation can provide a better consequence in the Forex market. Sometimes, people ignore the necessity of this which is not beneficial to improve trading performance. Having adequate knowledge can help investors understand the different positions of the market. Executives prefer the virtual market because here people get a chance to get familiar with the discreet points of the real market at no cost. If you want to learn, you have to maintain discipline. Some investors are wasting their time by watching television and drinking too much. As a consequence, they invest in wrong trades and face losses. People should utilize their time by spending this on productive works.
Controlling the Market
Because of excessive emotions, Aussie traders try to control the market which is possible. This happens because their mental implications influence their decision. When newcomers face a losing streak, they cannot take this easily. So, they decide to take high risks which is a foolish step. On the other hand, when one person faces a winning streak, he or she tries to do overtrading. This tendency finishes his or her capital and destroys them.
Not Keeping a Record of Past Activities
A trading journal can provide you a scenario for your activities. Good investors follow this to improve their way of working by finding out the solutions to their previous flaws. Beginners should create a journal to measure their ability.
Ford's market cap tops $100 billion for the very first time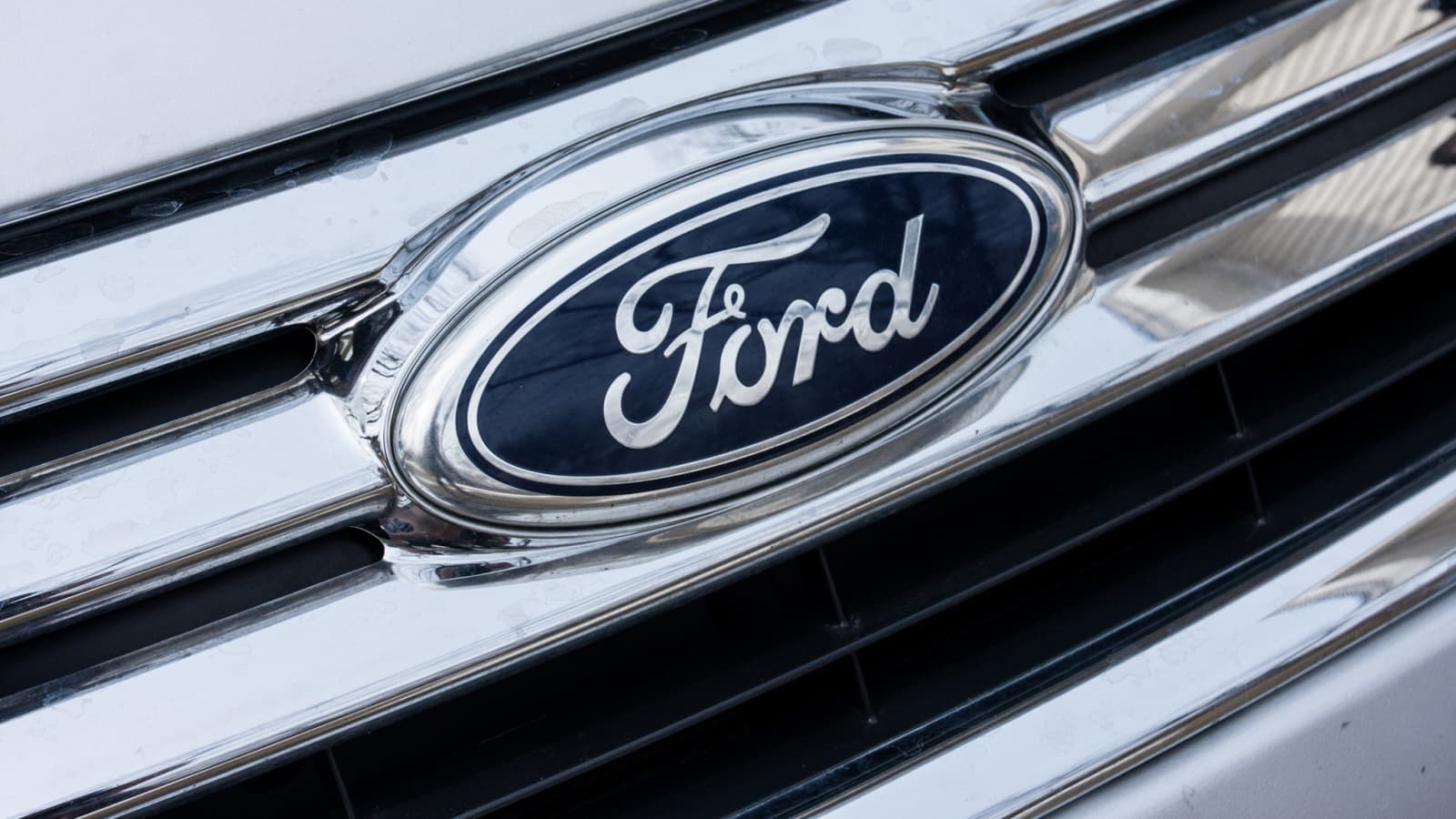 Ford Motor's market value topped $100 billion for the first time ever as the automaker's stock hit a new 52-week high Thursday.
The organization's shares hopped Thursday by as much as 5.7% to $25.87, hitting another 20 or more year high, prior to shutting at $25.02 a share, up 2.3%. Its fairly estimated worth dropped to $99.99 billion.
The additions have been energized by Ford's plans to build production of electric vehicles, including the Mustang Mach-E crossover and an upcoming electric version of its bestselling F-150 pickup that is expected out this spring. The efforts are part for a Ford+ turnaround plan led by CEO Jim Farley, who assumed control over the helm in October 2020.
Ford's presently worth more than crosstown adversary General Motors, at about $90 billion, as well as electric vehicle start-up Rivian Automotive, at $72 billion, which has failed to support acquires following a blockbuster IPO in November. Ford proceeds to altogether trail Tesla, which has a market cap of more than $1 trillion.
The automaker is evaluated overweight with a value focus of $21.83 an offer, as indicated by a normal of 22 examiners arranged by FactSet. Be that as it may, not all Wall Street examiners haven't totally gotten tied up with Ford's turnaround.
"The stock market's attraction to the Ford EV story continues to take us by surprise," Morgan Stanley analyst Adam Jonas told investors in a Thursday note called "Ford Market Cap Crosses $100bn: What's In the Price?"
Morgan Stanley's value focus for Ford is $12 an offer. Its bull case for the stock is $25 an offer, as indicated by Jonas.
"Ford's share price movement is impressive and management deserve credit for changing the strategic narrative, triggering a re-rating," Jonas said. "However, at this juncture, we believe the risks facing Ford and the sector are rising faster than the opportunity."
Jonas refered to worries including the auto industry's historically cyclical nature returning, challenges in scaling EV production and more competitive and engaging EVs entering the market against Ford.
Humble Beginnings to Raising millions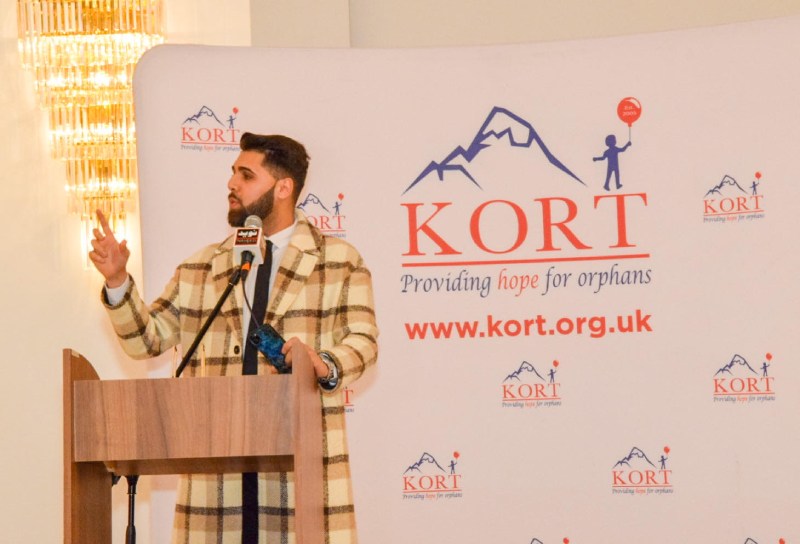 Naseeb Abbas, Also known as Prince Naseeb, a dedicated humanitarian aid worker and a talented faith inspired singer has raised a staggering total of £500,000.00 together on a personal Justgiving page in addition raised an estimate of £3,000,000 collectively in a 3 year period with the generous support of his faithful following gained by the widespread appreciation of his vocal talents.
With a following of nearly 60,000 on all social media platforms collectively, Naseeb has become somewhat of a household named and this together with his transparency on social media has led to thousands of people entrusting him with their charitable donations.
In the past he has worked closely with many reputable charities, including Human Relief Foundation with whom he undertook his first deployment to Jordan in June 2017. Adam Kelwick, International Fundraiser at Human Relief Foundation has previously described Naseeb as being 'extremely likeable and humble, despite his many talents.'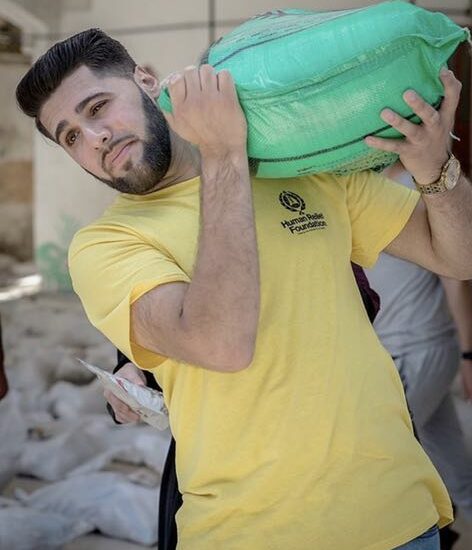 The suffering and anguish of people that he saw in Jordan has led to his deployment to several other countries including Bangladesh, Yemen, Burma and Pakistan to hand deliver aid to thousands of more people.
Naseeb is currently working with Kashmir Orphan Relief Trust (KORT), a charity which provides for the needs of hundreds of orphan children in his hometown of Mirpur, Azad Kashmir as well as serving humanity in and around Pakistan.
He plays a fundamental part in raising funds for the charity through his various social media platforms and hopes to continue working in close association with KORT to serve humanity and help provide a safe and loving environment for the children in their care.
You have the power to shape your own luck says entrepreneur Mark Lachance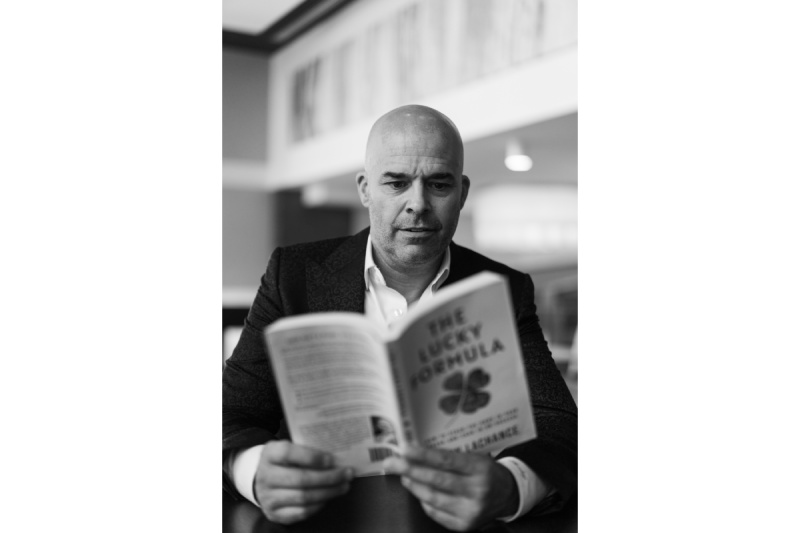 For many of us, life can feel like a never-ending cycle of hard work with little reward. Author-entrepreneur Mark Lachance's new book "The Lucky Formula" offers a way out. In his book, he lays out the formula for attracting good fortune in both business and personal life by harnessing the power of luck. The book includes personal anecdotes and teaches readers how to use a variety of techniques such as visualization and meditation in order to attract success; all with an emphasis on keeping things positive.
With the goal of helping readers create their own luck, this book shares stories on how certain events in his past led him to unlock secrets for bringing success into one's career path – all while revealing the misfortunes and trials he faced along the way.
Mark Lachance has been making waves in the social media marketing world for years now. He's a pioneer of this niche, with a career that would inspire any rookie or contemporary to try their hand at entrepreneurship. His story is one that encompasses both passion and tenacity, as he has been in the trenches but always comes out on top.
His early years as a sports agent served him well, giving him insight into the world of branding and marketing. His time spent working with companies helped shape his ideas for entrepreneurship – launching multiple successful businesses under Mark's belt including Maxy Media the number 1 digital marketing powerhouse in Canada when it comes to monthly spend on Tiktok.
Mark was living the dream. He had it all- until he lost everything. A few bad decisions led him into debt and depression, but this man refused to give up on himself or his dreams. When Mark found out that he could no longer pay his rent, he woke up one morning with a plan to start over from scratch. That day marked the first of many days that would lead him back into success.
For anyone who is down in the dumps, don't give up hope. You are stronger than you think. Keep fighting through life's struggles and see it through.
And if you're interested to see the same success and attract more luck in your life, grab a copy of his upcoming book, The Lucky Formula, and learn how you can stack the odds in your favor and cash in on success. You can start with calculating your Lucky Score. Simply go to TheLuckyFormula.com/Quiz to calculate your ability to attract Luck and Success.