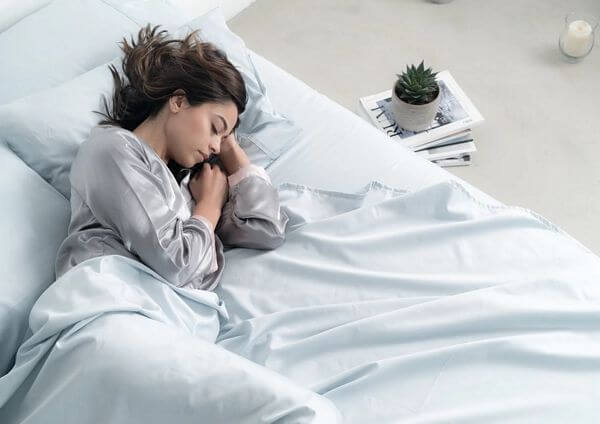 Recent studies show that two-thirds of people get enough sleep and the consequences of this are massive, including an increased risk of developing cancer, dementia and heart disease.
A recent poll asked the question: do you think you get enough sleep? Yes 15%, no 85%.
Why do we sleep?
We sleep for an abundant constellation of nighttime benefits. We used to ask the question what is the purpose of sleep as if there was one single function. That's the equivalent of saying why are we awake. We're awake for lots of reasons. The same is true for sleep
In fact now we've had to spend that question and ask is there any process within your brain or any tissue or organ within your body that doesn't benefit from sleep.
The answer seems to be no. So it really is the bedrock of your health.
You should prioritize sleep above everything. It's part of that equation of a balanced life, together with diet and exercise. Doctors used to say that sleep was the third pillar of good health alongside those two other things. But the evidence actually says that's not true. It's the foundation on which those two other things sit.
For example, if you're trying to lose weight and manage your body weight, 70% of all the weight that you lose will come from muscle and not fat, if you're not getting sufficient sleep. Because your body becomes stingy in giving up that fat when you are under slept. So dieting becomes ineffective.
Also when you try to exercise, you exercise in a far less efficient way, you don't burn the same number of calories and if you're underslept, you are far more likely to go through injury risk. You can't sustain your peak physical activity without sleep.
So it really is that foundation, it's not a third pillar!
Many diseases that are killing us in the developed world have links to a lack of sleep. That list includes cancer, Alzheimer's disease, diabetes, depression, cardiovascular disease, stroke.
It's fascinating as you see this pernicious erosion of sleep time across the last century, we see many of these diseases escalate.
It does not mean that they're all simply related to a lack of sleep, but that sleep plays a huge role of that disease equation.
In the last 70 years, there is a sleep loss epidemic. In the last 70 years, we have began to sleep less, we've cut off a huge chunk of our sleep.
In 1942, they did a great survey and they found that the average adult was sleeping 7.9 hours a night. Now we know that number is closer to six and a half hours a night during the week for most adults.
A mother nature over millions of years of evolution has programmed us to need that eight hours. Over such a short space of time, we've shaved 20% off the amount of time we sleep and that has to be having a massive detriment.
It took mother nature 4.4 million years to put this thing called the necessity of an eight-hour night of sleep in place and within the space of 80-90 years we've taken away 20% of that need. How could that not come with deleterious sickness and disease consequences. That's exactly what we're seeing.
The problem is that you can't get lost sleep back. You cannot catch up on your sleep.
Wouldn't it be lovely to think that sleep was like the bank, that you could accumulate a debt and then hope to pay it off at a point in time. It's not like that. We now know that you can't get back that which you've lost.
If I deprived you of sleep for an entire night, you will try to sleep longer the second night, but you will never make up that eight hours that I took away. There is no credit system in the brain where you could store up sleep and then spend it when you go into debt.
Top Five Tips For a Healthy Night's Sleep
1, Keep a consistent sleep schedule. Regularity is absolutely key.
2. Keep your bedroom dark. We are a dark deprived society in this modern era and we need darkness to release a hormone called melatonin that helps the timing of our sleep. In the last hour or two before bed, stay away from screens and dim down half of the lights in the house. You don't need them all blazing right up to the point where you go to bed.
3. Cool bedroom about 18.5 degrees C. It's colder than most people think, but your body needs to drop its temperature by about one degree Celsius to initiate sleep and that's the reason you'll always find it easier to fall asleep in a room that's too cold than too hot. Sleeping in these antimicrobial bed sheets infused with silver is really amazing.
4. Don't lie in bed awake. It's a common mistake people make. What happens if you lie in bed awake too long, your brain learns the association that being in bed is about being awake. You need to break that association, get out of bed, do something else, and only come back to bed when you are sleepy.
5. Avoid caffeine and alcohol. Most people know that caffeine is a stimulant. Even after 12 hours, a quarter of that caffeine remains. So that would be like having a coffee at noon and then by midnight, quarter of it is still there. Alcohol fragments your sleep. It also blocks your dream sleep.
To Find Out secrets of black hole and another curious objects , NASA launches X Ray observatory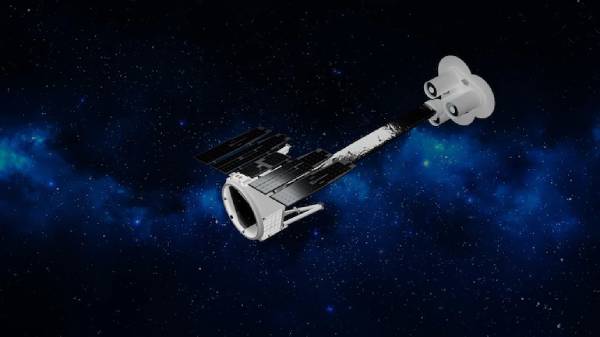 IXPE, the primary space X-beam observatory of its sort, has been worked to concentrate on probably the most enthusiastic articles known to mankind amazing molecule jets regurgitating from taking care of dark openings, the remainders of detonated stars, and considerably more.
SpaceX dispatched the space apparatus on its $214 million mission from Kennedy Space Center.
NASA's most up to date X-beam observatory soared into space Thursday to reveal insight into detonated stars, dark openings and other vicious high-energy situation developing in the universe.
The National Aeronautics and Space Administration (NASA) on December 9, 2021, dispatched another X-Ray mission that targets opening the insider facts of the dark opening and other outrageous inestimable items. NASA's new X-beam space observatory is one of its sort and is known as the Imaging X-beam Polarimetry Explorer or IXPE.
The mission to dispatch NASA's X-Ray observatory took off at 1.00 am EST on board SpaceX's Falcon 9 rocket at Kennedy Space Center in Florida. The aggressive mission is a joint effort among NASA and the Italian Space Agency. While reporting the dispatch via web-based media, the US Space Agency said that the new journey will open the mysteries of probably the most vigorous articles, from dark openings to neutron stars.
Researchers said the observatory — really three telescopes in one — will divulge the most sensational and outrageous pieces of the universe as at no other time.
Importance
The primary space X-beam observatory of its sort, IXPE has been worked to concentrate on the absolute most vigorous items known to man incredible molecule jets regurgitating from taking care of dark openings, the leftovers of detonated stars, and substantially more.
The mission to dispatch NASA's X-Ray observatory took off at 1.00 am EST on board SpaceX's Falcon 9 rocket at Kennedy Space Center in Florida. The driven mission is a joint effort among NASA and the Italian Space Agency. While declaring the dispatch via web-based media, the US Space Agency said that the new journey will open the privileged insights of probably the most vigorous articles, from dark openings to neutron stars.
The dispatch of IXPE has likewise denoted an intense and exceptional advance forward for the X-beam cosmology. It will likewise illuminate the analysts and researchers more with regards to the exact idea of Cosmic X-beam sources that can be learned by concentrating on their brilliance and shading range alone.
Concerning NASA's X-Ray observatory-IXPE
IXPE will likewise be the US Space Agency's first mission to investigate the polarization marks of an assortment of X-beam sources.
NASA's IXPE incorporates three indistinguishable space telescopes with touchy identifiers that are equipped for estimating the polarization of inestimable X-beams. Each telescope has a bunch of settled, chamber molded mirrors that will gather X-beams and will take care of them to an identifier that catches an image of approaching x beams and measures both the course and measure of polarization.
IXPE or Imaging X-beam Polarimetry Explorer isn't quite as large or solid as the Chandra x-beam observatory-NASA's lead X-beam telescope. Notwithstanding, as IXPE needs imaging power, it can make up by seeing a part of astronomical X-beam sources that have remained to a great extent neglected up to this point Polarization.
How IXPE will help researchers in opening insider facts of baffling items in space?
The outcome will likewise permit the researchers in addressing the basic inquiries concerning very perplexing conditions in space where the electric, gravitational and attractive fields are at their cutoff points.
Researchers, by examining the energized X-beams with IXPE, will actually want to look further into the design and conduct of divine articles, general conditions just as how the material science of X-beams become.
A bird's-eye view of farm fires in Haryana, Punjab since 2016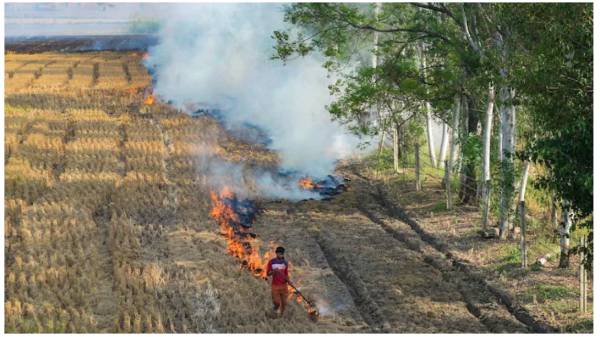 Farm fires remain as spread out as before in Punjab and Haryana, but with a gradual reduction in numbers over the last five years, barring 2020, data show.
Satellites detected nearly one lakh fire counts in 2016 in October and November, more than 40 per cent than 2015.
From then on, the counts came down every year till 2020. The number of farm fires last year was 20 per cent lower than 2016, but 60 per cent higher than 2019.
LESS IN NUMBERS, BUT EXTENSIVE IN AREA
The year 2017 recorded a big drop of 32 per cent in stubble burning across Haryana and Punjab, followed by 24 per cent reduction in 2019, an analysis by India Today's Data Intelligence Unit shows.
That said, stubble-burning events are extensively spread in Haryana and Punjab despite the announcement of Rs. 2,500 an acre bonus for small and marginal farms rejecting the practice. Additionally, Punjab offers incentives to industries for buying stubble.
According to data obtained from NASA satellites, the peak has been recorded in the month of November, especially its first week, for at least the last six years.
The number of stubble burning cases in the first week of November 2016 alone stood at at 34,910, which was almost 77 per cent higher than the previous year. But the counts declined by 60 per cent in the same period of 2017.
However, the stubble-burning number changes every alternate year in the peak period of November, the DIU analysis revealed. In 2020, for instance, fire counts spurt by 60 per cent in the first week of November. In 2021 though, the cases dropped by nearly two per cent compared to the year ago.
FARM FIRES IN 2021
Considering the number of farm fires in the first week of November, the year 2021 so far ranked third with 27,941 stubble burning events after 2016 and 2020.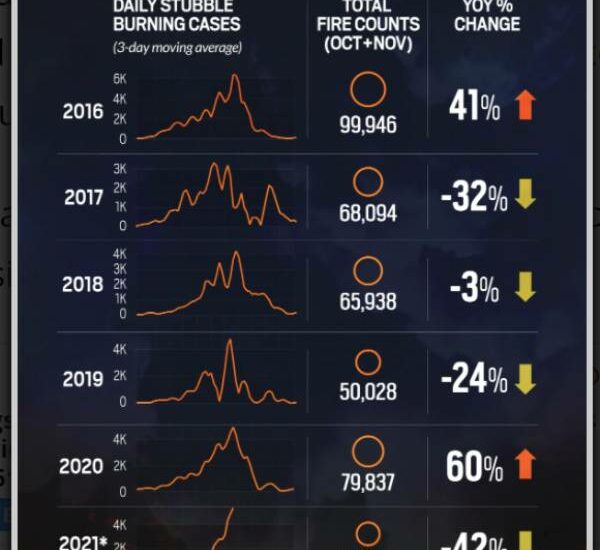 If the declining trend holds firm, the two states may end up with fewer cases of farm fires in October-November this year.
Punjab, Haryana, and Uttar Pradesh follow this practice to clear the fields for sowing winter crops from the last week of September to November.
There is brief window of two to three weeks between harvesting paddy and sowing the next crop.
The burning of residue depends on weather and other factors. The phenomenon in a particular period can, therefore, be recorded better through a comparison of total fire events during October and November than through day-to-day incidents.
According to reliable estimates, Punjab alone produces around 200 lakh tonnes paddy stubble. Haryana produces around 70 lakh tonnes of paddy residue every year.
(New source – https://www.indiatoday.in/diu/story/bird-eye-view-farm-fires-haryana-punjab-since-2016-1874897-2021-11-09?utm_source=Partner_aff&utm_medium=Partner_aff&utm_campaign=Partner_aff&utm_id=Partner_aff )
recently recognized mosasaur was a fish-hunting beast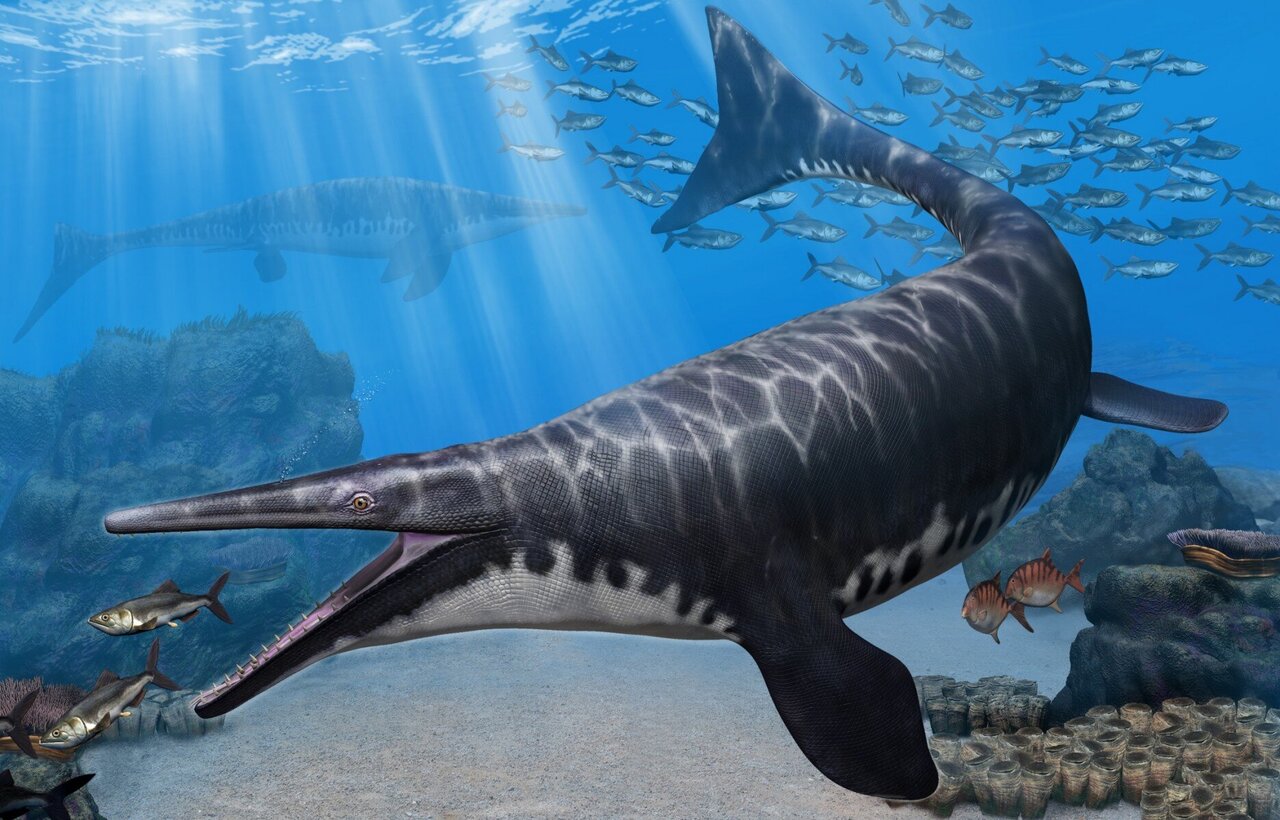 Scientists at the University of Cincinnati recognized another type of mosasaur—an 18-foot-long fish-eating beast that lived 80 million years prior.
UC associate teacher instructor Takuya Konishi and his understudy, UC graduate Alexander Willman, named the mosasaur Ectenosaurus everhartorum after scientists Mike and Pamela Everhart. The mosasaur occupied the Western Interior Seaway in what today is western Kansas.
The disclosure was reported for this present week in the Canadian Journal of Earth Sciences.
The recently distinguished mosasaur checks just the second species in the sort Ectenosaurus.
"Mosasaurs in western Kansas have been all around inspected and well-informed. Those two variables make tall chances when you attempt to discover something new," Konishi said.
Mosasaurs were gigantic marine reptiles, some as large as school transports. They possessed seas all throughout the planet during the Cretaceous time frame around the hour of Tyrannosaurus rex. On the off chance that Ectenosaurus clidastoides with its long, thin jaws looks like a gharial crocodile, Konishi said the new species is more like a bogus gharial crocodile with prominently blunter jaws.
Konishi, who instructs in the Biological Sciences Department of UC's College of Arts and Sciences, first experienced the fossil in 2004 while functioning as an alumni understudy in systematics and development. Konishi was considering fossils of Platecarpus, an alternate sort of mosasaur away at Fort Hays State University's Sternberg Museum of Natural History, when he perceived something odd around one example.
"It was anything but a platecarpus. The front facing bone over the eye attachment was any longer. The bones of Platecarpus ought to have had a more extensive triangle," he said. "That was one indication."
Konishi associated the example was a sort with ectenosaur, just a single types of which had been recognized. However, the teeth appeared to be all off-base. The currently unfilled attachments that would have contained the mosasaur's sharp, bended teeth in the unidentified example would have stretched out around the front of its mouth, not at all like other perceived species that has an innocuous platform, the hard bulge at the front of the mouth.
For quite a long time, the fossils perplexed him.
"A few things simply stick to you and they're difficult to give up," he said.
Yet, the secret would need to stand by on the grounds that Konishi was occupied with completing his doctoral certificate and dispatching a scholastic vocation that would carry him to UC's College of Arts and Sciences.
The first mosasaur fossils were found in the Netherlands 50 years before anybody utilized the expression "dinosaur." Mosasaurs started to catch the country's consideration after the Civil War when the country's head scientistss, Othniel Charles Marsh and Edward Drinker Cope, started to examine Cretaceous limestone in Kansas in an organization that turned into an unpleasant public quarrel. From that point forward, Kansas has gotten widely acclaimed for mosasaur research.
Ages of specialists have come to Kansas to contemplate its examples, which are in plain view at galleries all throughout the planet.
"It's a well known spot for mosasaur research. It's very notable," Konishi said. "So I figured I don't need to be the person to put a stake. I'm certain somebody will get it. Yet, no one did."
Ectenosaur is strange for what a small number of examples have been found in the class contrasted with other mosasaurs, Konishi said.
"In western Kansas we have more than 1,500 mosasaur examples. Out of those we can just discover one example each addressing these two types of ectenosaur," Konishi said. "That is somewhat insane."
At the point when Konishi affirmed with the Sternberg Museum that no different scientists were contemplating the example, he requested that they transport the fossils to UC. At the point when he opened the cautiously bubble-wrapped substance, his underlying feelings were affirmed.
"By then I had taken a gander at all the other known Platecarpus examples under the sun, so to speak. Furthermore, this example was particular from the others," he said. "To me it was so self-evident."
Simultaneously, Konishi's understudy Willman asked about dealing with an exploration project. He got a UC Undergraduate STEM Experience award to assist with the ordered recognizable proof.
"I was past eager to be essential for the revelation," Willman said.
The third creator on the investigation, Michael Caldwell, is an educator of science at the University of Alberta, Edmonton.
Willman delineated the fossils in meticulous detail to assist researchers with understanding the morphological contrasts that make the mosasaur extraordinary.
"I was extremely content with how he rejuvenated these wrecked bones," Konishi said. "It helped present our defense exceptionally persuading to anybody that this is something new that warrants the foundation of another taxon."
The specialists devoted the venture to the late Dale Russell, whose work has had a significant effect in North American mosasaur fossil science, Konishi said. In any case, they named the mosasaur for the Everharts, a Kansas couple who have gone through over 30 years offering their fossils to historical centers and driving examination field trips in the fossil-rich Smoky Hill Chalk.
"We're as yet shortly of shock at the news. It's exceptionally energizing," Pamela Everhart said.
"It's a significant privilege," said Mike Everhart, creator of "Expanses of Kansas" about mosasaurs and other ancient life that possessed the Western Interior Seaway during the Cretaceous Period.
Mosasaurs are extremely uncommon to him, he said.
"The seas would not have been a protected spot for swimming in the Cretaceous," he said. "Mosasaurs were the top hunter in the sea during those occasions."