What to expect in Construction Material Testing?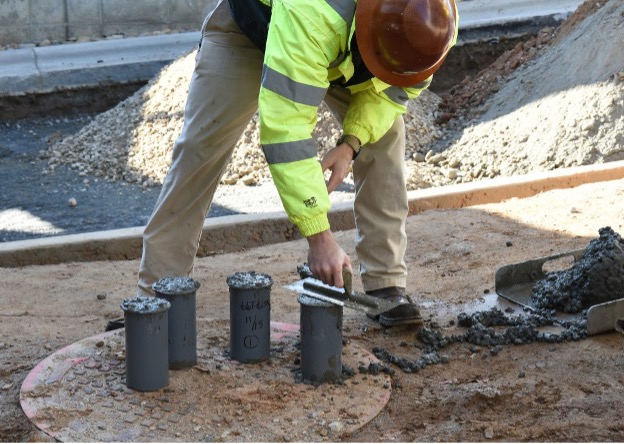 So, Construction Materials and Testing helps you find out if a certain product or material is ideal for use for a particular purpose. Regardless of the sector or industry, CMT (Construction Materials Testing) is of great importance. Therefore, what can you expect from an actual test with a CMT company? Here are some of the services offered by CMT companies.
Environmental Engineering
If you're wondering how a particular location or area would faze against particular conditions or situations when undergoing construction, you'll most definitely need the environmental engineering services of a reputable CMT company. Before actually starting with any construction, it is important to consider the environment. Is it safe to set up the structure on the specific location with the given composition of the ground, materials, products, as well as other factors? All these will be examined and tested by the Environmental Engineering services of a reliable CMT company.
Likewise, these services also aim to ensure that the environment is kept safe from the construction or manufacturing of specific materials and products. Environmental engineers determine the effects as well as impacts of using such materials and products on the environment. Not only do they make sure that people are safe – but they also make sure the environment is.
Geotechnical Engineering
Regardless of whether you're building a huge structure or a small one, you'll always need to make sure that you've set a good foundation for your structure. In this regard, geotechnical engineering services can come quite handy. Through these services, an operator can assess and test the soil as well as other elements in establishing the foundation of a building. The foundation of a building is a huge contributing factor to the stability as well as strength of a building thus it is important to give full consideration to testing the soil where the foundation is to be laid – any only Geotechnical engineers can deliver the best results.
Construction Inspection and Testing
A common type of service from a CMT company would be construction Inspection and Testing. It is through this service that the company tests and inspects all stages of a particular construction project. Among the tests covered by this service include footing and foundation tests, drywall inspections, earthworks testing, asphalt sampling, waterproofing inspections, fireproofing inspection, roofing inspection, and many others. Going through all these inspections ensures the longevity of your structure and safety for those who dwell in it.
Laboratory tests
Most of the tests performed by a CMT company would be through the laboratory or testing facility. A sample of the material or product will be brought to the laboratory or facility to undergo a series of tests and inspections. The product or material will undergo a series of tests using a series of testing processes with the use of various equipment and machines.
Construction survey
Regardless of the size of the construction project, a construction survey should be first implemented before proceeding with any construction. This service ensures that you are prepared before you commence with any construction. This service aims to gauge and determine if a project has all the necessary means to start project. The survey is actually among the most crucial part of a construction project because it immediately determines if a project is good to go or not. So, before you commence further with any construction project, have a reliable CMT company perform a construction survey on your project.
Now that you have a good understanding of the primary service offered in CMT company, you would have a better idea of which services you can avail of. Having a good range of services out of your CMT company would also provide you with a good range of choices, and it gives you peace of mind knowing that you can have all you need in just one provider.
The Real Benefits Of Using a Cloud Service Provider For Business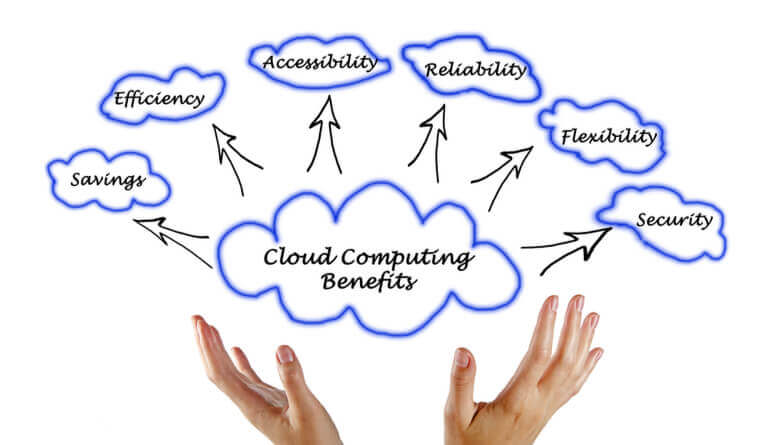 Believe it or not, cloud services are being used right now and businesses have been using these types of services for quite a long time. However many businesses do not embrace this new concept because they kind of mistrust the cloud and so they continue to use their static servers that store all of the company's important information as well as customer information as well. The truth is that servers that are based at your location are a lot more insecure than many might think. Many businesses are hacked on a daily basis because the right safety protocols are not in place. Relying on your in-house IT team to keep you up-to-date with current protocols is a little bit of a mistake because if you don't invest in your IT structures and make sure that your staff go through continual training, then it's likely that your servers will be security compromised.
Those who use a cloud services provider receive 24/7 security protection and also experience less downtime. Statistics tell us that businesses who invest in cloud computing services are becoming more profitable and this is helping them to stay ahead of their nearest competitors. If you keep using your in-house server then your system is going to suffer with downtime and it's really going to affect your staff motivation levels as well. Downtime costs you time and money which in turn will lose you customers. This is not a situation that you want to find yourself in and so maybe learning about the benefits of using a cloud services provider might help you to make a smart business decision.
1. It will save you money – These are the words that every business owner wants to hear and it's something that you should want to hear as well. By using cloud-based services your business will get to reduce its costs while also having a better IT structure in place. Your staff will be able to access all that they need from the cloud and it will save them both time and money. After the initial cost of signing up with your cloud services provider the whole system will help to pay for itself in no time at all.
2. Increased security – This is essential for any modern business and customers expect you to keep their information safe at all times. Using the cloud for your security needs is a very smart move indeed because these service providers are constantly monitoring it 24 hours a day and seven days a week. This means that will be much more effective than your in-house server and why your staff are at home sleeping in their beds at night and on the weekends, your cloud services provider is working hard to make sure that your systems stay online and that you do not experience any down time.
It's difficult to see the downside of using cloud services and if you want your business to maintain its competitive age and to be able to constantly pull ahead of your closest competitor, then you need to make an investment now in cloud services.
IT Services Are Essential For Any Business To Be Successful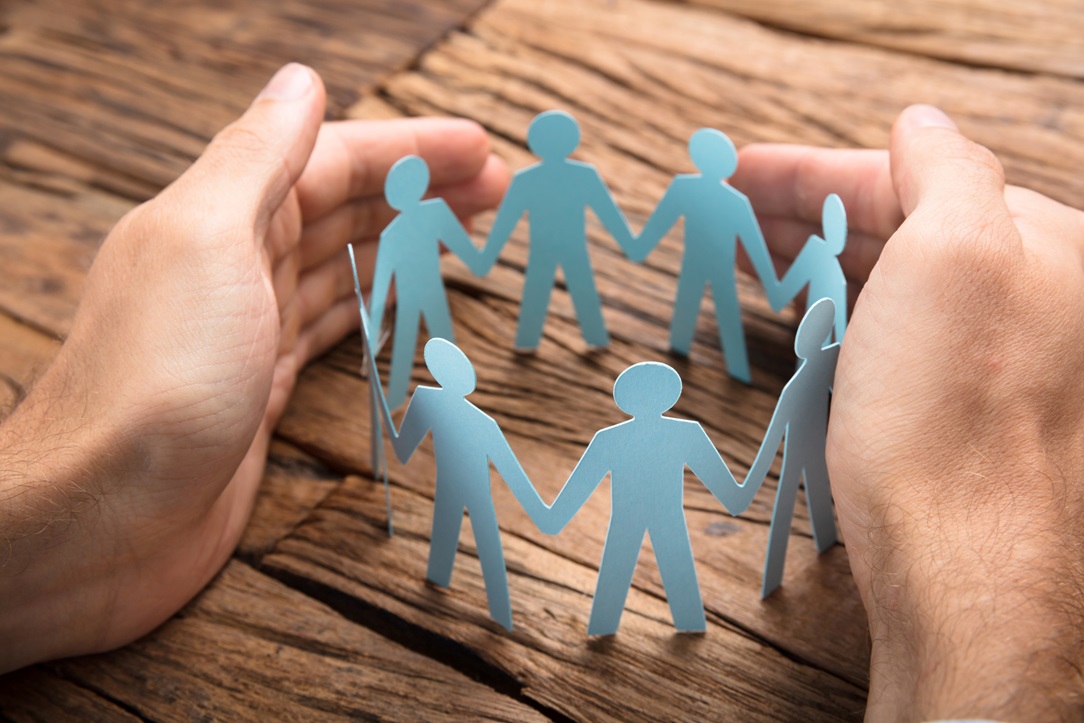 The one thing that was noticed as we came out of the current pandemic is that a lot more smaller businesses seemed to survive than many thought would. Much larger businesses have all gone by the wayside and yet these smaller enterprises may even have gotten stronger. The reason that this happened is because they moved with the times and they understood the importance of their IT systems and platforms during these difficult times. These businesses knew that everyone would be taking their business online and would be using their various devices and computers to search the products and services that they wanted and then to make their final purchases online. In order for their business to be able to handle these extra enquiries and thus extra business, they invested heavily in their IT and this decision has paid off.
Many employees are also still working from home and will continue to do so into the near future. If your business is struggling and your profits are suffering as a direct result then it's highly likely that you should have taken advantage of external IT services that would have allowed your business to grow and prosper. It is so important that you have the right kind of IT equipment installed and you have the correct solutions as well. You will only learn about these things by using an external service provider that knows exactly what they're doing. Hopefully you will sign up for such services and then you will get to enjoy the following benefits.
– An increase in overall productivity – It would be almost impossible for any business to operate without the right business technology and solutions in place. It allows your business to operate in a smooth and efficient manner and the right information technology allows your business to keep up with its closest competitors and even the larger ones. It's likely that your business may rely on some kind of automation and so you need to have effective IT solutions in place so that your business does not experience any down time. Not only does downtime affect your bottom line but it also affects staff motivation as well and as we all know, your staff is your most important asset.
– Better teamwork – Any business owner will tell you that no enterprise can be successful without the right kind of employees and so you have to create a landscape where they can work remotely and virtually. This is where an external IT service provider can really prove its worth because they can make sure that the right IT system is in place so that your staff can communicate with each other no matter where they are in the country or outside the country. We are not quite sure where the current business climate will take us and we have to revert back to doing business strictly online then it is important that your business IT platform and structures are ready to deal with it.
Technology changes on an almost daily basis and it is incredibly important that your business keeps up with these many changes as they come along. This is why hiring a service provider that can provide you with your IT services, is a very smart business decision indeed.
When You Need To Invest In Your Business – Invest In IT Support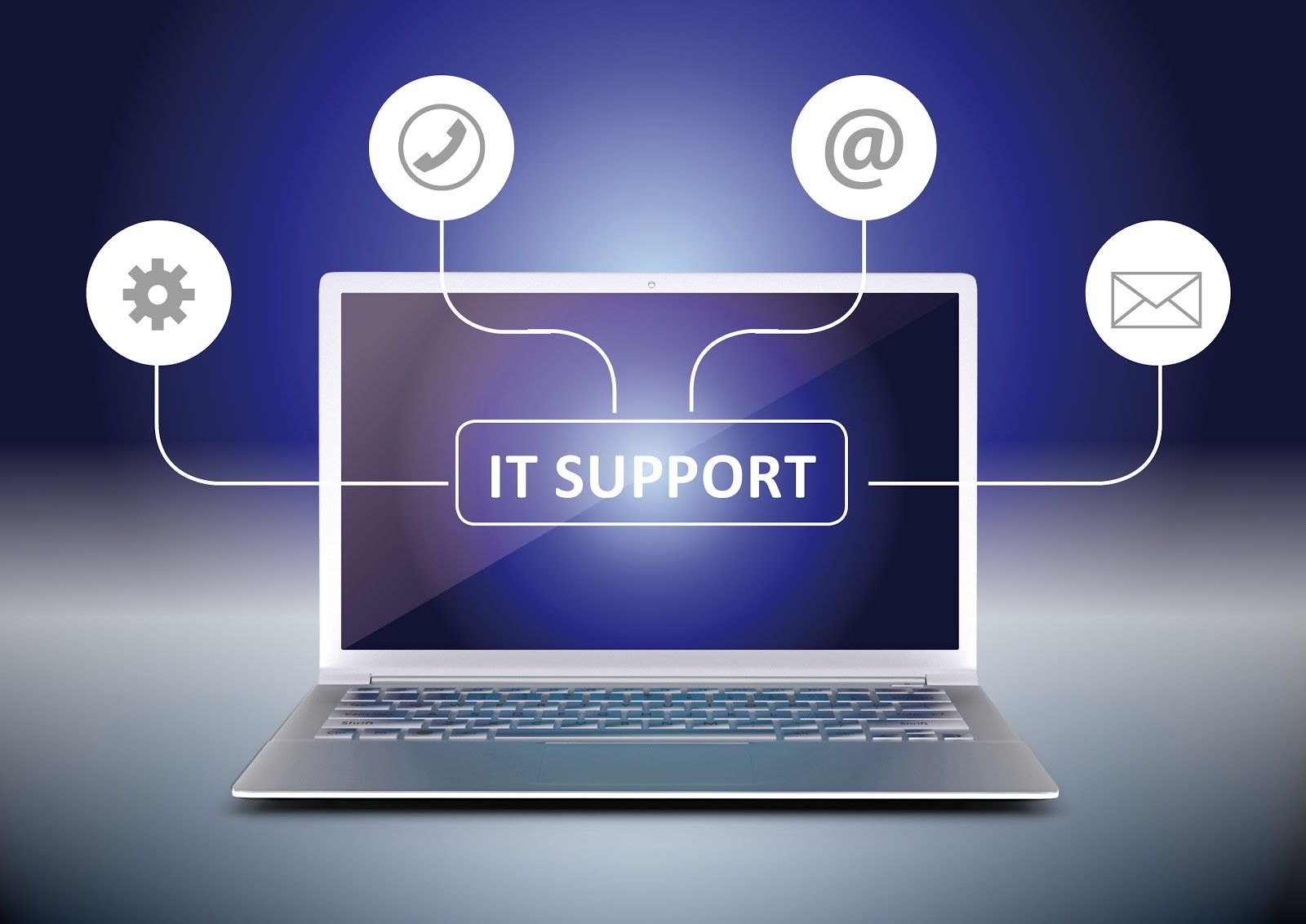 Many businesses are reluctant to look for outside help when it comes to their IT platforms and hardware. They would much prefer to try to deal with things by themselves and maybe set up an in-house IT consulting team. Many owners get caught up in dealing with downtime caused by their IT system and so this takes them away from the job that they are supposed to be doing. It may only take a short time to address the technology issues but when all added up over the course of a year, it is a significant amount of time that is lost when their efforts would be best spent trying to generate new customers and to create more profits. If you find that your IT system is letting you down on a regular basis then it probably doesn't make sense to keep ploughing money into your current in-house IT team. It would make much more financial sense to spend your money on external support from a service provider that already has everything in place already and so this could save you a significant amount of money and heartache. It would be impossible for your business to do without its IT structure and systems and this is really one part of your business that you do not want to be cutting corners on. Your IT system can be vulnerable to security attacks at any time and if you are still using an in-house server then it's likely that your business will suffer from continued down time.
This is why so many modern businesses are contracting out their IT support to enjoy the knowledge and equipment that is provided to keep your business more competitive. Information technology is at the core of any business and so it makes sense that the best people are working on it, that have the right knowledge that will be needed to keep your business functioning smoothly.If you have been pondering over the notion that you might want to invest in external IT support then here are some of the benefits of doing so.
* Much improved security – Your in-house IT team may work for when the business is operational but what happens if your system is attacked in the evenings are on the weekends when everyone has gone home. No business owner wants its staff to turn up on a Monday morning to find that its systems are down and that he is unable to operate his business successfully. There are considerations when hiring IT support and so when you take advantage of external IT support, these service providers are working around the clock to make sure that your systems step up and if they do experience an attack, then the issue is addressed quickly and your business is brought back online again.
* The best people – It's likely that your current in-house IT team isn't up to the job and while they can deal with relatively small issues, they are unable to deal with things like security attacks and the collapse of your whole IT platform. It's likely that they don't have the necessary experience and expertise as you haven't been sending them on training programs and they lack the knowledge needed to fix issues in a fast and efficient manner. That's the beauty about having an external IT support team because these guys will have the best staff available to them which will help to create a much stronger IT platform for your business.
By hiring an external IT support team you are making sure that your business possesses the most up-to-date IT structure with regard to security and also protecting your servers. It's likely that they will adopt cloud security that is much more secure and can better protect your business.