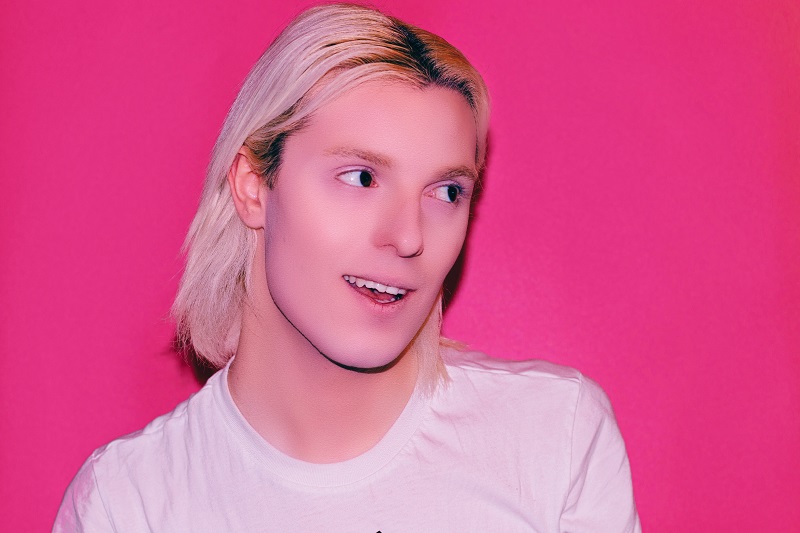 Jonn Poker, a young makeup artist from Toronto is on the rise with his makeup videos on YouTube and his followers cannot have enough of him.
Toronto, ON (May 12, 2020) – YouTube is not a leisurely platform anymore. It's a platform that is all business; everybody joins this space with an intention to make money by posting content. The world of YouTube has opened up a window of unending possibilities for people to earn money without getting into the rat race of a 9 to 5 job. When the YouTube boom happened, it all started like a closed community of artists who really care about the content they are creating. However, with time, a lot of the authenticity is lost and it has merely become all about business.
However, amid all this madness, it's good to see certain artists who are really true to what they create. One of the examples of such a personality is Jonn Poker. The world knows him as this rising YouTube star who does absolutely honest and authentic makeup videos and reviews that are a treat to watch. When half the world is trying to emulate others and busy holding a facade, creators like Jonn Poker are like a breath of fresh air who hold their grounds in being nothing but their own true selves.
From his videos, his genuine love for makeup can be seen and that exactly translates in his demeanour. Probably that's the reason why his fans love him so much. To be so open and unapologetically authentic definitely takes a lot of mental strength and positivity and Jonn surely has oodles of them. A self-taught artist, a true human being, and an amazing creator – Jonn Poker is surely a face of YouTube who is here to stay. His content is relevant for the times as the world needs people who are not mere copies of others.
For more information on Jonn's background, visit his website, www.jonnpoker.com. You can follow his social handles to stay updated on all his latest posts. His social handle for Twitter, Facebook, and Instagram are @jonnpoker. In addition to this, subscribe to his YouTube channel to get to know about his makeup reviews and all his new videos on other unique topics.
For more information, watch his YouTube video at https://www.youtube.com/jonnpoker
Media Contact
Jonn Poker
Email: [email protected]