Discovering 'Calling Out' Anjalts Tinkering Piano Ballad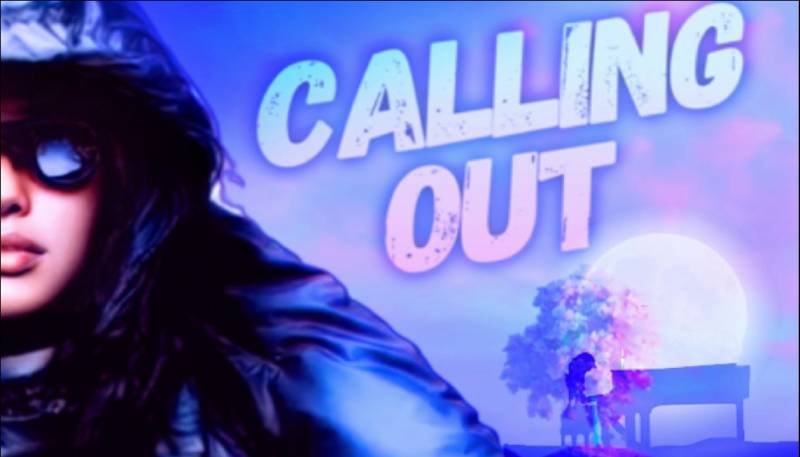 Trevor Wayne -Writer
Noise-canceling headphones on, and it's onto another round of new music Friday, scrolling and listening from all genres coming through the streaming platforms. A litmus test to the senses and one song stood out with an uncanny magical effect to hit repeat. The song is 'Calling Out' by multi-talent wunderkind Anjalts, an emerging super-shy artist I had the pleasure of meeting about a year ago when she released 'Somewhere in the Sky' and a bunch of other super releases. But this soft ballad of a quiet tinkering piano pulsates like a heartbeat against the thunder and raindrops lingering in the background filling up my headphones with sounds that immerse your noisy brain to just sit back, relax and let it in. Feel the prana flowing in like eternal sunshine of bliss, except it's a rainy thundering rainforest feels and Anjalts celestial voice calling out from afar. It's an intimate ballad right from the start. The effects composed by this rising star fuse a very different approach in a neo-pop psychedelic arrangement of atmospheric serenity not felt in a long time. And it just keeps getting better.
'Calling Out' is reshaping the way mixes are done to inspire the senses instead of turning up the volume of the boom in our ears to the point of deafening effects. Anjalts is an eco-aware artist/songwriter that exudes nature into what she creates with a consciousness of reminding us of the bigger picture, challenging our humanity as caregivers of the earth to do better. And why not? Isn't that what art is supposed to do?
Lyrically the song talks about time. Speaking to the artist on the phone, she had me wondering and getting all philosophical because it's hard not to, especially when you listen to her soft voice asking you a riddle like "what is the real wealth we as humans have?" I said my paycheck on Fridays *wink~ And the answer is Time! The choices we make in that little time-space are key. Her songwriting in verse one resonates:
Time
Is all we have again
I want to run away with you
Do you think we'll make it through?
Time
Is all we have left
I couldn't see what you were going through
I wish it was me and not you
Calling Out, Calling out to you
Anjalts music is like a therapeutic outlet especially learning about the struggles faced by young people today regarding depression and suicide rates impacting their daily lives. I do try 'not' to watch the news. Still, every time I peak on my smartphone slide over to see what's up. It is not complicated to understand the extraordinary challenges youngsters confront today, which probably weren't there 20 years ago.
'Calling Out' is magically uncomplicated and empowering.  It's a shout-out to start the dialogue of facing these hardships, and maybe we have to begin resetting our noisy brain back to nature.  A reminder from a down-to-earth artist breaking the mould for young people and what kind of future is in store for them.  It's an artist growing too in a chaotic time where escapism to deafening sounds seems easier than listening to the birds in the trees or the rain droplets on a rooftop.  Eventually, the noise, the hype and the lights died down, and there is only one more click to the next song in my headphone.  And in the distance, a tinkering piano improvisation of unpredictable sounds and a soft ethereal Anjalts voice 'Calling Out' to you.
Like a reset button to calm focus and subtle awareness. Like a breath of fresh air.
Listen to "Calling Out" HERE
CONNECT WITH ANJALTS
Official Website: https://anjalts.com
Instagram: https://www.instagram.com/anjalts/
YouTube: https://www.youtube.com/c/AnjaltsMusic
Song link: https://music.anjalts.com/calling
Trevor Wayne – Writer/journalist with articles on Google News sites, Art & Music Blogs, keeping it real for my readers looking for an alternative look at New Music, Art, NFTs, the underground Indie music scene, Radio alternatives that make the Music scene so much better.
Sonam Kapoor is praised by Anand Ahuja for her dedication as a "full-time mom": "She ensures that our son receives all the love,"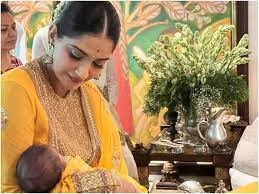 In his most recent Instagram post, Anand Ahuja complimented his wife Sonam Kapoor for her commitment to being a mother. Last year, the couple welcomed their son Vayu.
Anand Ahuja, Sonam Kapoor's husband and a successful businessman, sent a tribute to the star on his Instagram account. On Mother's Day, which is observed in March in the UK, Anand acknowledged his shortcomings and commended Sonam for her dedication to their son. The actor was left dumbfounded in the comments section by his sweet words.
"Committing to parenting truly does involve offering endlessly above and beyond that system in an age where we are all used to immediate reward schemes," he concluded. It has also re-emphasized her duties as a daughter, sister, wife, and girlfriend (and boyfriend:P) as she manages ensuring that our son receives all the love, guidance, and blessings from our large family as he gradually develops into the most exceptional individual with the benefits of our heritage and also without the weight of any expectations.
After dating for a while, Sonam and Anand got married on May 8, 2018. On August 20, 2022, in Mumbai, they welcomed their son Vayu Kapoor Ahuja into the world. The actor frequently travels to India while his family resides in London. Her next appearance will be in the upcoming movie Blind.
Niharika Konidela, a niece of Chiranjeevi, unfollows Chaitanya on Instagram amid split rumours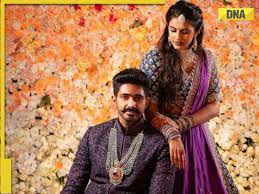 The marriage of Chaitanya Jonnalagadda and Niharika Konidela, who were wed in 2020, is reportedly having some difficulties. This is what transpired.
Niharika Konidela, the niece of actor Chiranjeevi, and Chaitanya Jonnalagadda wed in a regal ceremony in Udaipur's Udaivilas in December 2020, however the couple is reportedly having marriage-related issues. According to recent reports, amid rumours that there is turmoil in their marriage, Niharika Konidela and her spouse Chaitanya have both unfollowed one another on Instagram. Even the wedding photos were removed from Chaitanya's profile.
A large number of members of the Konidela family, including Chiranjeevi, Pawan Kalyan, Ram Charan, and Allu Arjun, attended the wedding in 2020. Unquestionably, it was one of the biggest weddings of the year, with chartered aircraft and sangeet dancing to Chiranjeevi's old hits.
In an intimate family ceremony, Niharika Konidela, best known for her roles in the Telugu films Happy Wedding and Oka Manasu, proposed to Chaitanya Jonnalagadda in August 2020. Just the couple's immediate family members attended the ceremony. Chaitanya, a graduate of the Indian School of Management (ISB) and BITS Pilani, is employed as a business strategist in a prestigious MNC in Hyderabad.
Aishwarya Rajinikanth reports missing gold and diamond jewellery to the police; an investigation is ongoing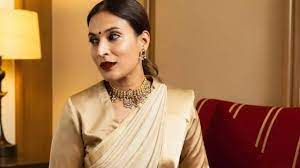 Aishwarya Rajinikanth, the megastar Rajinikanth's daughter, reportedly had her gold and diamond jewellery taken from her locker. After realising that her pricey gems were missing, she made a police report last month. 60 sovereigns of gold jewellery, valued at Rs. 3.60 lakh, were reportedly taken. The theft is being looked into by the Teynampet police.
Aishwaryaa claimed in her complaint that the last time she wore the jewellery was to her sister Soundarya's wedding in 2019. The jewellery was then stored in a container that was moved three times in 2021. Apparently, her housekeepers were informed of this as well.
According to the same article, Aishwaryaa claimed that she has her driver Venkat and maids Eashwari and Lakshmi on notice. They frequently dropped by her St. Mary's apartment when she was away.
The Teynampet Police have opened an investigation and filed a charge under section 381 of the IPC.