Exclusive interview with Ali Pourmohamad about success at a young age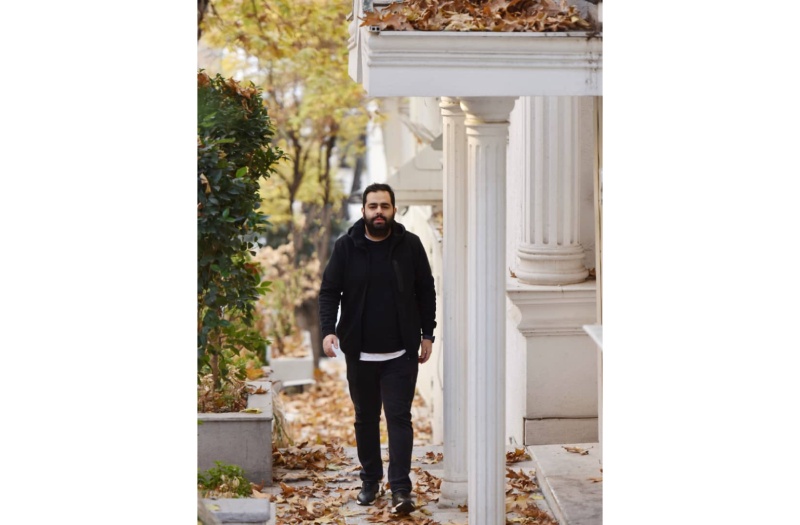 Ali Pourmohamad, a successful Iranian director, producer and documentary maker who has won various awards in this profession, recently had an interview with our team that defines success at a young age, and we asked him about success.
We asked him how do you define success at a young age. In response, he said that when I was a child, I always saw myself as a famous director. It was this childish passion that later motivated me to do this job and work in the best quality. It is the youthful enthusiasm that motivates people so much.
He added that youth is the time when a person should increase his knowledge about everything, and he has time to deal with them. When I was 18, I used to read books related to acting and directing every day and increase my knowledge about it. Later, a lot of this information helped me in other projects and works. Now, I may not have time to read articles and books with that quality and volume, so my suggestion is to do a lot of research and study at young ages.
Also, when I was a teenager, I tried to be a director every day and worked as an intern in many projects. Money was not important to me; the experience and information that I had to get from that work was important.
Every day from 8 am to 10 pm, I was on projects that learned from the directors, so these experiences led me to use them in my own projects in the following years and succeed. You will not find any young person who has succeeded without trying, so my suggestion to young people is to work every day from the time they wake up until they go to bed and increase their experience and knowledge.
Also, always try to combine your work with fun so that you do not feel tired and feel refreshed when you are at work, because no one likes to work from 8 am to 10 pm unless work is like a fun pastime.
The notes were made by Ali Pourmohamad, an Iranian director and producer who has won various awards at international festivals. You can follow him on Instagram by using the following link.
https://www.instagram.com/ali_pourmohamad/?hl=en
Sonam Kapoor is praised by Anand Ahuja for her dedication as a "full-time mom": "She ensures that our son receives all the love,"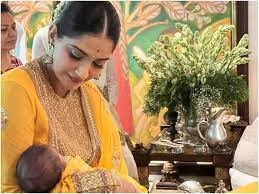 In his most recent Instagram post, Anand Ahuja complimented his wife Sonam Kapoor for her commitment to being a mother. Last year, the couple welcomed their son Vayu.
Anand Ahuja, Sonam Kapoor's husband and a successful businessman, sent a tribute to the star on his Instagram account. On Mother's Day, which is observed in March in the UK, Anand acknowledged his shortcomings and commended Sonam for her dedication to their son. The actor was left dumbfounded in the comments section by his sweet words.
"Committing to parenting truly does involve offering endlessly above and beyond that system in an age where we are all used to immediate reward schemes," he concluded. It has also re-emphasized her duties as a daughter, sister, wife, and girlfriend (and boyfriend:P) as she manages ensuring that our son receives all the love, guidance, and blessings from our large family as he gradually develops into the most exceptional individual with the benefits of our heritage and also without the weight of any expectations.
After dating for a while, Sonam and Anand got married on May 8, 2018. On August 20, 2022, in Mumbai, they welcomed their son Vayu Kapoor Ahuja into the world. The actor frequently travels to India while his family resides in London. Her next appearance will be in the upcoming movie Blind.
Niharika Konidela, a niece of Chiranjeevi, unfollows Chaitanya on Instagram amid split rumours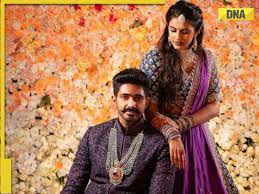 The marriage of Chaitanya Jonnalagadda and Niharika Konidela, who were wed in 2020, is reportedly having some difficulties. This is what transpired.
Niharika Konidela, the niece of actor Chiranjeevi, and Chaitanya Jonnalagadda wed in a regal ceremony in Udaipur's Udaivilas in December 2020, however the couple is reportedly having marriage-related issues. According to recent reports, amid rumours that there is turmoil in their marriage, Niharika Konidela and her spouse Chaitanya have both unfollowed one another on Instagram. Even the wedding photos were removed from Chaitanya's profile.
A large number of members of the Konidela family, including Chiranjeevi, Pawan Kalyan, Ram Charan, and Allu Arjun, attended the wedding in 2020. Unquestionably, it was one of the biggest weddings of the year, with chartered aircraft and sangeet dancing to Chiranjeevi's old hits.
In an intimate family ceremony, Niharika Konidela, best known for her roles in the Telugu films Happy Wedding and Oka Manasu, proposed to Chaitanya Jonnalagadda in August 2020. Just the couple's immediate family members attended the ceremony. Chaitanya, a graduate of the Indian School of Management (ISB) and BITS Pilani, is employed as a business strategist in a prestigious MNC in Hyderabad.
Aishwarya Rajinikanth reports missing gold and diamond jewellery to the police; an investigation is ongoing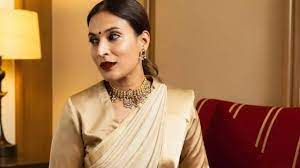 Aishwarya Rajinikanth, the megastar Rajinikanth's daughter, reportedly had her gold and diamond jewellery taken from her locker. After realising that her pricey gems were missing, she made a police report last month. 60 sovereigns of gold jewellery, valued at Rs. 3.60 lakh, were reportedly taken. The theft is being looked into by the Teynampet police.
Aishwaryaa claimed in her complaint that the last time she wore the jewellery was to her sister Soundarya's wedding in 2019. The jewellery was then stored in a container that was moved three times in 2021. Apparently, her housekeepers were informed of this as well.
According to the same article, Aishwaryaa claimed that she has her driver Venkat and maids Eashwari and Lakshmi on notice. They frequently dropped by her St. Mary's apartment when she was away.
The Teynampet Police have opened an investigation and filed a charge under section 381 of the IPC.