You have the power to shape your own luck says entrepreneur Mark Lachance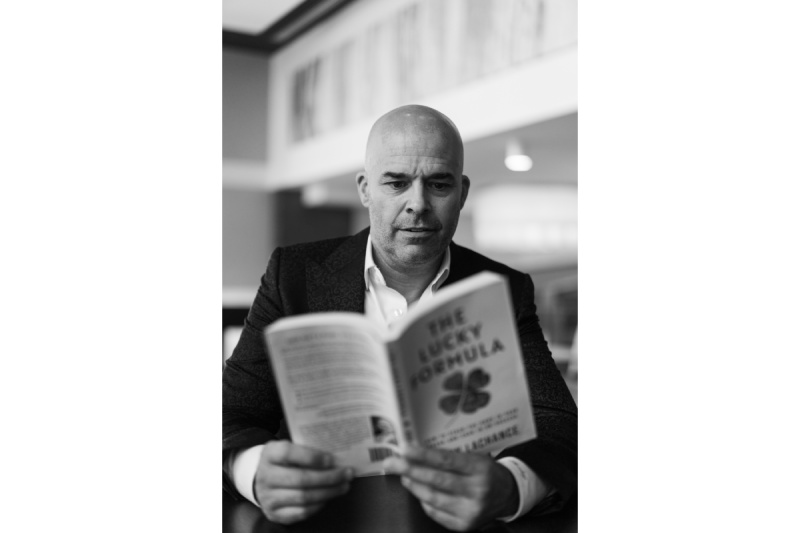 For many of us, life can feel like a never-ending cycle of hard work with little reward. Author-entrepreneur Mark Lachance's new book "The Lucky Formula" offers a way out. In his book, he lays out the formula for attracting good fortune in both business and personal life by harnessing the power of luck. The book includes personal anecdotes and teaches readers how to use a variety of techniques such as visualization and meditation in order to attract success; all with an emphasis on keeping things positive.
With the goal of helping readers create their own luck, this book shares stories on how certain events in his past led him to unlock secrets for bringing success into one's career path – all while revealing the misfortunes and trials he faced along the way.
Mark Lachance has been making waves in the social media marketing world for years now. He's a pioneer of this niche, with a career that would inspire any rookie or contemporary to try their hand at entrepreneurship. His story is one that encompasses both passion and tenacity, as he has been in the trenches but always comes out on top.
His early years as a sports agent served him well, giving him insight into the world of branding and marketing. His time spent working with companies helped shape his ideas for entrepreneurship – launching multiple successful businesses under Mark's belt including Maxy Media the number 1 digital marketing powerhouse in Canada when it comes to monthly spend on Tiktok.
Mark was living the dream. He had it all- until he lost everything. A few bad decisions led him into debt and depression, but this man refused to give up on himself or his dreams. When Mark found out that he could no longer pay his rent, he woke up one morning with a plan to start over from scratch. That day marked the first of many days that would lead him back into success.
For anyone who is down in the dumps, don't give up hope. You are stronger than you think. Keep fighting through life's struggles and see it through.
And if you're interested to see the same success and attract more luck in your life, grab a copy of his upcoming book, The Lucky Formula, and learn how you can stack the odds in your favor and cash in on success. You can start with calculating your Lucky Score. Simply go to TheLuckyFormula.com/Quiz to calculate your ability to attract Luck and Success.
Robotics and AI in Construction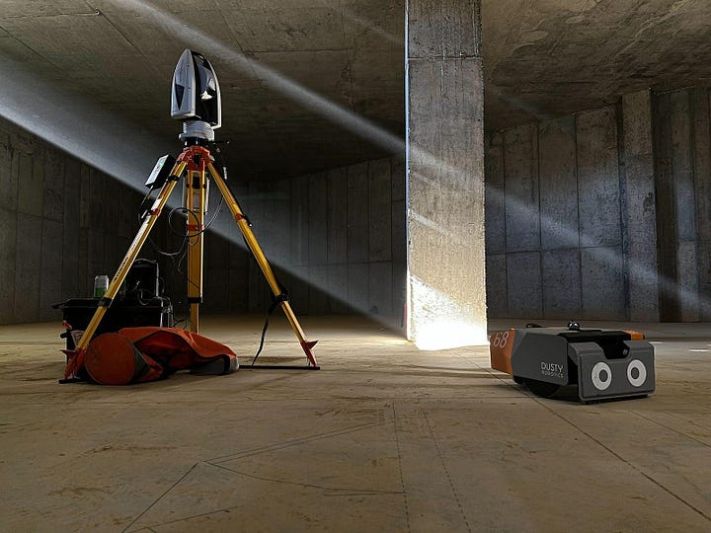 Artificial intelligence and advanced mechanics are at the bleeding edge of changing the development business, introducing inventive answers for well established difficulties. In this article, we investigate Dusty Advanced mechanics, from the convincing story of its beginning to its visionary mission of reshaping and improving the development scene.
In our discussion with Tessa Lau, Dusty Advanced mechanics President and Organizer, we dive into the remarkable elements that set Dusty separated and look at how their lead item, the FieldPrinter, is changing development rehearses. At last, we'll find out about a portion of Dusty's new contextual investigations, gain a comprehension of Dusty's plan of action, and get a brief look at their intriguing future turns of events.
1-How did the thought for Dusty occur?
The thought for Dusty can be followed back to my own experience renovating my home. As the undertaking unfurled, I was flabbergasted by the development cycle yet struck by specific failures in the conventional development strategies. Every day, the group would accumulate with handheld power instruments and their canine eared plans on paper, carefully attempting to rejuvenate the vision. Coming from a mechanical technology foundation, I live in a future where everything is robotized and manual work is done principally by robots. The home rebuild process woke me up to the failure and dependence on difficult work in the development business. I became persuaded that rising computerization couldn't upgrade the speed and productivity of development projects yet additionally emphatically work on their general quality. Driven by this acknowledgment, I set out determined to reshape the development business through advancement and innovation. Furthermore, hence, Dusty Mechanical technology was conceived.
2-For what reason is the name Dusty?
My prime supporter and I concocted the name "Dusty" on the grounds that we needed a paramount name that would mirror the truth of the climate our robots would work inside. It's energetic, yet additionally mirrors our obligation to making development innovation available and agreeable.
3-What special highlights does Dusty proposal in the AEC business?
Dusty conveys a start to finish administration that speeds up the digitization of the development business through equipment and programming parts that further develop the whole development lifecycle.
Dusty Mechanical technology's lead item, the FieldPrinter, has become one of the AEC business' most imaginative and important innovations by empowering nearby development teams to construct straightforwardly off of a computerized model, eliminating the possible irregularities and mistakes of a generally manual interaction. Via robotizing format, the FieldPrinter empowers groups to work from a solitary wellspring of truth, bringing about better correspondence, expanded effectiveness, lower costs, packed plans, and further developed security. Here are only a couple of the advantages:
— 100 percent exactness. The Dusty Mechanical technology FieldPrinter mechanizes the exchange of the computerized model straightforwardly to the building site floor with 1/16″ exactness in a negligible part of the hour of customary format.
— Sped up plans. Dusty smoothes out project courses of events by printing every one of exchanges' designs on the floor all the while. This engages all partners to proactively recognize and determine any expected struggles, and fundamentally quick tracks the venture by empowering exchange accomplices to start establishment right away and simultaneously.
— Upgraded cooperation. By printing designs for all exchanges a solitary pass, Dusty further develops coordinated effort and correspondence among all partners. The exact, complete data ensures that everybody works off similar information while alleviating clashes.
— Complete print capacities. The FieldPrinter prints any blend of focuses, text, and lines straightforwardly from a computer aided design document. Linework styles can be altered to show layer data, for example, wall types or plumbing types.
— Dependability and straightforwardness. Dusty gives an unparalleled degree of preparing, administration, and support to improve efficiency and unwavering quality. Also, the framework is intended to be easy to understand, requiring negligible expertise for activity.
4-Kindly educate us concerning one, two or later contextual analyses
We have many examples of overcoming adversity showing how the Dusty Advanced mechanics FieldPrinter further develops productivity and diminishes takes a chance on development projects.
5-How does Dusty further develop productivity or tackle difficulties in the development cycle?
Despite the fact that structures today are displayed in BIM before development, 95% of the data in those BIM models never makes it out into the field on the grounds that the cycle for spreading out those models is so genuinely requesting and excruciating. By using Dusty's mechanized format arrangement, substantially more data can be rapidly and precisely conveyed to handle teams — empowering them to assemble quicker, with more conviction, and bringing about less gamble to the undertaking timetable and financial plan.
6-What is your plan of action? How would you charge clients?
Dusty sells yearly memberships, which give limitless admittance to a solitary FieldPrinter set for use on limitless tasks inside the membership period. Yearly memberships incorporate the equipment and programming licenses, preparing, backing, and overhauls as new highlights become accessible. Ink is likewise remembered for the cost of a membership.
7-What future turns of events or updates might we at any point anticipate from Dusty?
Our clients are persistently improving on how they utilize our FieldPrinter to convey more worth to their field groups. One illustration of how our clients have been developing with Dusty is to print QR codes that give admittance to more data about the materials being utilized on the venture, or to connection to the BIM model to raise 3D data at a particular area. By utilizing QR codes, we are wanting to work out area mindful applications that can introduce a custom work process contingent upon where you are, what your identity is, and when in the development plan it is.
Unlocking AI Success in Business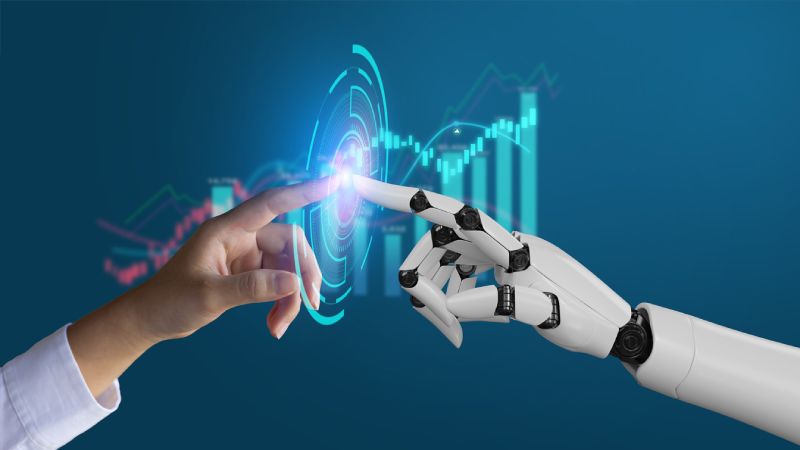 Simulated intelligence is wherever in business, assisting with assignments and accelerating work. Firms use it single-handedly or consolidate it with their product to make things quicker.
Man-made intelligence APPLICATIONS IN BUSINESS
New reviews uncover that organizations are trying artificial intelligence to an ever increasing extent. A heartbeat review of 254 tech pioneers, led by proficient administrations firm EY in April 2023, uncovered an inquisitive pattern. Huge 90% checking simulated intelligence stuff like ChatGPT and Bing Visit. They like artificial intelligence parts. Furthermore, 80% will spend more on man-made intelligence one year from now.
Pioneers in numerous ventures like simulated intelligence. They say it improves work and less expensive. It helps them contend and change as business sectors do. They additionally like that simulated intelligence instruments are more straightforward to get now.
In business, computer based intelligence is utilized for security, robotizing assignments, and aiding clients. Individuals converse with PCs utilizing language (NLP). Yet, computer based intelligence doesn't stop there. It's in all that organizations do. The following are 15 major models.
Man-made intelligence Empowered Advancements AND Items
Organizations are outfitting the commitment of man-made intelligence to drive advancement and foster new labor and products. Artificial intelligence can be utilized to further develop broadcast communications stages, improve voice and picture quality, and keep up with picture honesty during virtual cooperations, in addition to other things.
Computerizing Brilliant Assignments
Man-made intelligence is currently being utilized to mechanize mental exercises, for example, summing up reports and creating interchanges. This move increments efficiency, yet additionally raises worries about the effect on laid out work jobs.
Man-made intelligence FOR Ability Upgrade
Indeed, even where occupations can't be completely robotized, computer based intelligence can help individuals by giving exhortation and direction. This empowers workers to work on their exhibition, whether through better composition, programming improvement or key preparation.
Man-made intelligence AS An Innovative Power
Man-made intelligence can make craftsmanship, music, verse, composing, and code. Despite the fact that stresses over it are genuinely unique, organizations are effectively utilizing simulated intelligence to produce different sorts of content.
Information ACCESS AND Association
Man-made intelligence, particularly generative artificial intelligence, helps laborers in taking care of and organizing enormous informational indexes, making them simpler to deal with. Yet, human management is critical in light of the fact that artificial intelligence can commit errors and presumptions now and again.
Computer based intelligence FOR Streamlining
By mining information and finding bottlenecks, computer based intelligence driven calculations and models upgrade various business exercises, from work booking to item valuing.
BETTER WORK AND SPEED
Computer based intelligence is utilized to increment efficiency and functional productivity across various cycles, outperforming human abilities in speed and precision.
BETTER Instruction AND Preparing
Savvy apparatuses change preparing to meet every individual's requirements and what they definitely know. This improves preparing.
Computer based intelligence AS A Mentor AND Screen
As found in the strategies and transportation ventures, simulated intelligence fueled arrangements screen and mentor workers progressively, driving better execution and consistence.
Choice Help
Brilliant choice assist frameworks with pursuing choices better by offering information moved guidance to specialists in fields like medication, bookkeeping, and examination.
QUALITY CONTROL AND Affirmation
Producers are utilizing man-made intelligence, like machine vision and profound learning, to work on quality control and guarantee that merchandise meet severe particulars.
Tweaked Administration
While there is opportunity to get better, man-made intelligence offers custom-made client encounters by incorporating client information and customizing cooperations in light of inclinations and conduct.
GPT-3 for Enterprise: AI Business Launch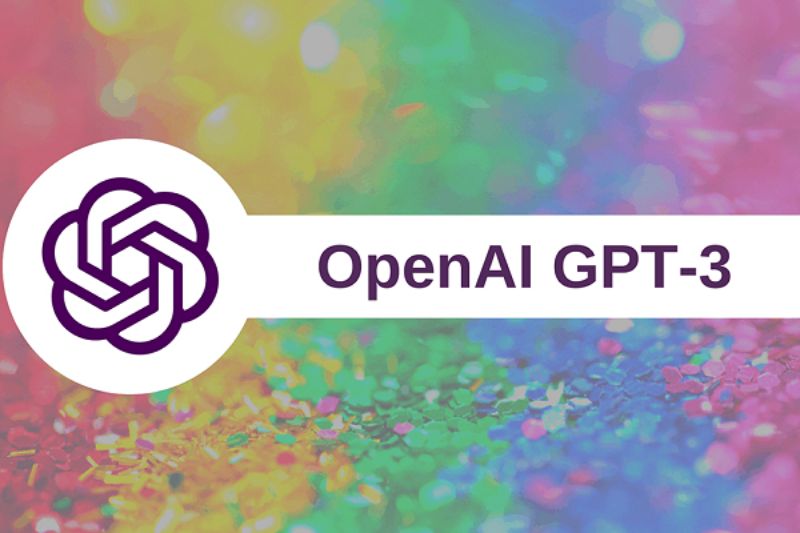 OpenAI, maker of the famous man-made consciousness programming ChatGPT, has sent off a form of the item focused on the endeavor market. The new programming, named ChatGPT Venture, means to assist organizations with working all the more effectively.
A few organizations as of now are utilizing the new programming to make more clear interchanges, speed up coding errands, quickly investigate replies to complex business questions, help with imaginative work, and that's only the tip of the iceberg. OpenAI says that groups from over 80% of Fortune 500 organizations have enrolled for ChatGPT accounts.
One of the manners in which that ChatGPT Undertaking means to improve organizations' proficiency is by offering shareable visit formats to empower organizations to team up and construct normal work processes. OpenAI likewise is sans offering credits to utilize ChatGPT's application programming points of interaction (APIs) in the event that there is a need to expand OpenAI into a completely custom arrangement.
Effectiveness for enormous scope arrangements will be driven by regulatory control center, single sign-on, area check and an investigation dashboard for utilization experiences.
There likewise are expansions in limit and abilities. ChatGPT Undertaking offers incorporate limitless access with no utilization covers to GPT-4, which can be considered the computer based intelligence motor. It likewise offers limitless admittance to cutting edge information examination (previously known as Code Mediator).
The framework highlights client prompts and safeguards security by not involving organization information for preparing OpenAI models. Other security highlights incorporate information encryption very still (AES 256) and on the way (TLS 1.2+). The stage is guaranteed as SOC 2 agreeable.
AT&T is one association as of now locally available with ChatGPT. In June, the organization presented Ask AT&T, a generative man-made consciousness stage in light of OpenAI's foundation. The stage is for inner utilization of workers. Applications being investigated incorporate giving fast and straightforward responses to HR questions and diminishing representative gathering time by giving robotized outlines and things to do.