Advantages of Using Technology in the Business Industry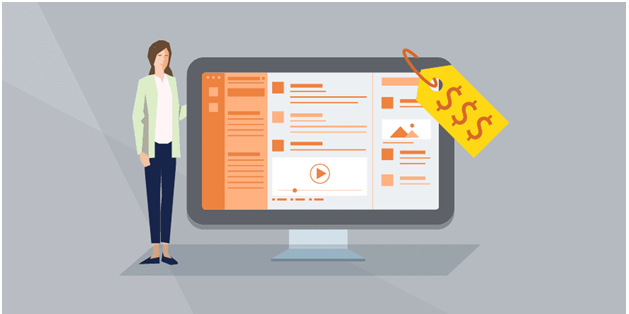 In the current world, technology advancement is vital for facilitating the business industry's growth and expansion. Technology makes it easy to connect the globe via the internet. New Technology and technological innovations promote many industries' growth since people have turned online to get their services. Technological advancement also allows the upcoming small business to work efficiently in various ways. They may take this step by connecting to other colleagues through video–call software, text the clients to get google reviews, thus enabling the technology to operate more efficiently in achieving their goals. There is also much software where the sellers can see the products without actually having that product. It is done by connecting with the production companies and the customers, thus making the products easy. For instance, printiful and printify play a vital role in this business. Today many of these are turning online, meaning there is less waste of time, and the customer will get the products they require on time without much delay. Through the advancement of technology, the restaurants also find it easy to prepare the food requested by their guests at their home's comfort. In every business, there is a lot of competition depending on the products they deal with. Fair competition enables the company to create strategies and policies of winning against its competitors. Many of them have taken the advancement of technology in service delivery. The article seeks to clarify the advantages of using technology in the business industry.
The satisfaction of customers by meeting their needs
Good customer service is vital for small and big businesses in the current world. The company knows whether it's winning this service when they get good prospects from the experience of customers' in their websites. The chat software's assist companies in getting the needs of the customers in the best possible means. If the company can offer services and answer the client's questions via chats, more customers may decide to buy from them quickly.
Many companies and institutions request the audience to give feedback from the services they offer by posting reviews on online platform. The process is usually automated by using emails and chatting with the customers, and posting their business experiences. It applies to customers and the employees who are so busy in their works and fail to give some reviews directly. This offers the company's meansof getting the views from what the clients think of that particular product, thus enabling them to get new clients as they build trust online. Through the only platform, the customers can also view any company's products through printful vs shopify.
Increasing the balance of work-life
As much as technology causes the employees to overwork to meet the goals by ensuring that the services don't fail, it also helps more people sustain the work–life balance. Improved network connection enables the employees to offer their services from home without going to the actual office. Many companies have partial and complete offices, and others have embraced strategies where their employees can work from remote areas because there are outside appointments or unconducive weather. It is suitable for the workers since it assists them in avoiding wasting time in too much commuting. Currently, most companies and businesses are paperless, meaning the workers can work far from the office depending on how they are flexible and when they experience work–life issues. Through the collaboration of video–call conference and project management, the work colleagues remain connected despite being not geographically connected. Therefore, we learn that technology plays a significant role in improving the balance of work-life among many employees.
The proper target of audience
Businesses companies apply online search engines like social media, i.e., Facebook and Google, to target different customer segments and know their most extensive needs or worries. The companies also target many audiences out of their physical reach through the software technology as they search and like their products on social media platforms. These targets enable businesses to provide reliable information to the customers without fail. Even though the TV adverts have the largest number audience when it comes to reaching out to it as only the general message, the online platforms and search adverts allow the companies to solve the specific information that customers need for that particular product. The primary use of printify vs teespring is to reach out to customers who are very far and meet their needs.
Increase of team collaboration
Software and team collaboration have influenced the operation of many companies and businesses. Companies don't require many sheets, emails or documents to attain the feedback of other work colleagues. With just the use of online tools, the companies allow many colleagues to review and work simultaneously, thus saving more time. The team's collaboration is mostly via messages solution like slack, thus enabling the companies to categorize conversations for easy reference and organization. Through project management, the companies can correctly assign tasks, maintain schedules, organize projects and track their progress. Therefore, we learn that team collaboration plays a crucial role in advancing any company or organization's services.
Running business online
The advancement of online technology has created an online market for a lot of growing companies and businesses. Despite many companies offering personal customer services, they also have online stores where they advertise their products. E-commerce enables companies and businesses to reaching to large customers who are outside their physical location; this increases their products' sales. conducting a business on online platform is facilitated by the printful vs printify vs teespring platforms.
It's good that running an online business is not limited to making of sales alone but enables companies to make appointments and consultations with many clients throughout the week, months, and even a whole year. These services are available on every companies' website; therefore, no need for much worrying. Through such online business, the website visitors can book an appointment with the companies depending on how they are flexible in their schedule and have a chat or call within business hours as they ask questions from various areas of interest.
In summary, this study's findings will help investors, companies, and businesses know the benefits of the advancement of technology across the globe.
Combining innovative visions and creativity as an Italian artist and digital entrepreneur to offer uniqueness to people is Kevin Sacchi.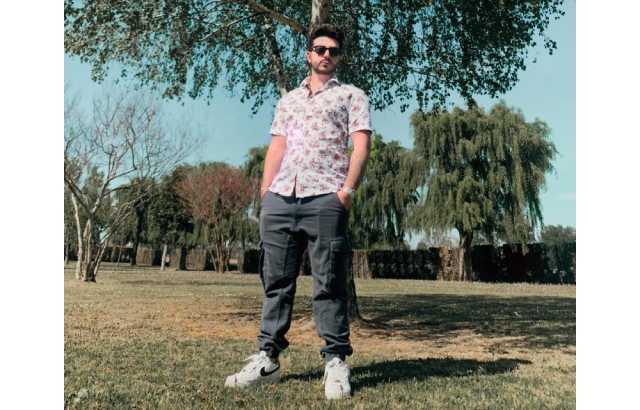 Kevin Sacchi with his brands KS Digital Force and Kevin Sacchi Brand cross boundaries and earns respect and recognition with over +1million on Instagram.
A closer look around us will let us know how things have been changing across the world. This also opens our eyes to the tremendous growth a few industries and sectors have been making, thanks to the relentless drive and incessant hard work of a few young talented beings. How could we not mention about Kevin Sacchi, when it comes to the world of digital? The digital space, be it in business or music is one which is driven by the incredible ideas and efforts of young professionals like Kevin Sacchi, who keep working around creating innovativeness and keep winning hearts of the people they serve.
The 22-year-old artist and digital entrepreneur today shines bright with his growing presence in the digital world, with +1million on Instagram alone. Kevin Sacchi is known for his out-of-the-box ideas and strong visions, which are all aimed at enhancing people's experiences through his work. In music, he has enhanced the experiences of listeners through each of his songs that exude his unique vibe and zealousness as an Italian singer, songwriter and producer. He is known as the Father of the Balkan Hits for a reason, as he effortlessly immersed the Balkan melodies in the Italian music space, importing a new genre in Italy and becoming the first-ever Italian artist to do that. His songs Human Race, Gold Rain, Last Master, Mister Balkans, Mister Worldwide, Trip to Russia, Trip to Dubai, Blue No Cap, Mente da Star, and Mister Manele, all have dragged him to the forefront of the music scene in Italy in a short period.
Apart from making his name as an Italian artist, Kevin Sacchi has astonished people with his business talents as a digital entrepreneur with his ventures KS Digital Force and his recently opened clothing brand Kevin Sacchi Brand. KS Digital Force was initiated in 2019. It has already become a trusted digital agency, which has so far managed over 300 accounts, leading big companies, businesses, brands, individuals, artists, entrepreneurs and many others to their desired growth and success levels in their respective industries. With Kevin Sacchi Brand, he is trying to redefine fashion as a luxury brand with a contemporary approach.
All-in-all, Kevin Sacchi proves his passion for the digital realm, where now he is looking forward to do much more as a young Italian talent.

Site: www.kevinsacchibrand.com
US gas costs back close to record highs, pounding drivers
US drivers preparing for their warm climate excursions are set to experience new record high gas costs this week as expansion keeps on pounding family spending plans.
The public typical cost of a gallon of gas was $4.328 starting around Monday evening, as per AAA information. That cost was up around 20 pennies contrasted with one month prior and well over a dollar higher than that very the very beginning year prior.
The expense of gas is inside a negligible portion of the unequaled high settled in March, when the public typical hit an extraordinary $4.331 as the Russian attack of Ukraine made disturbance worldwide energy shipments.
In New York, gas costs have proactively hit another record. The statewide cost of standard gas was $4.518 – almost 30 pennies higher than one month prior – while diesel hit a silly $6.383.
"Expanding gas interest and rising oil costs have pushed siphon costs higher. Siphon costs will probably confront up tension as oil costs stay above $105 per barrel," AAA said in a blog entry specifying the cost flood.
Oil costs drifted close $110 per barrel last week as the European Union gauged a potential restriction on Russian energy shipments in light of the Ukraine war. A potential ban additionally overturned an energy market that was at that point fighting with supply concerns and interruptions connected with the COVID-19 pandemic.
US raw petroleum costs directed somewhat on Monday, sinking almost 7% to $102 per barrel during a sharp selloff on Wall Street and worried about recharged COVID-19 lockdowns in China.
The Labor Department's latest Consumer Price Index from March showed the degree to which gas costs are adding to expansion.
The March CPI flooded 8.5%, its most elevated yearly rate beginning around 1981. That very month, gas costs rose 18.3% — an increment that represented the greater part of the month to month expansion flood.
Costs are probably going to keep moving in the near future.
"While drivers loading up with fuel have seen a slight ascent in costs, diesel's flood will be a one-two punch as diesel costs will before long be given to retail channels, further pushing up the expense of products," GasBuddy investigator Patrick De Haan said.
Why a Chatbot Is Crucial In today's Online Business World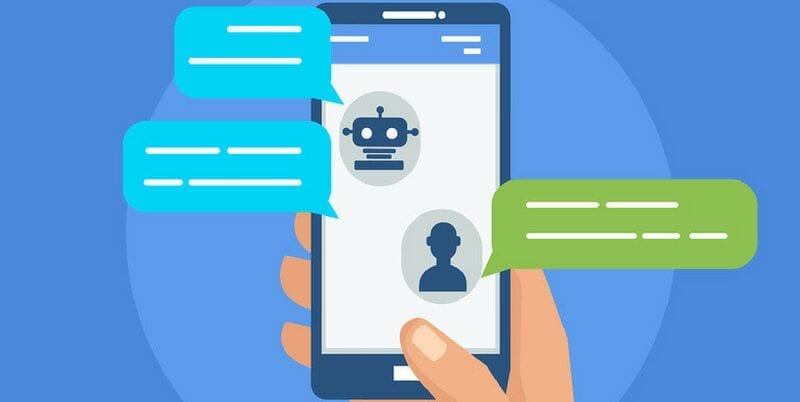 Today's marketing and sales teams are under tremendous pressure to not only display results, but also to continue to improve customer experience. It's a big job. Not to mention the increase in expectations for today's consumers (aka, the Amazon result).
Today, we expect immediate answers and expect them to be accurate. This can be done with people up to a certain point of comment, then technology should be the answer. That's why forward thinking brands have adopted chatbots to help them.
Guide Users to Better Results
Customers do not always know where to go to get the information they like. In fact, your customers may not even know what they are interested in. Maybe they just heard the name of your product and decided to check it out. . By asking a series of relevant questions, you are directing users to the best place to find the information they are looking for with the best chatbot.
Think about some of the questions you will ask that will lead your visitor to the best solution. These questions vary depending on the type of business, but some common ones are:
What problem are you trying to solve?
What are your goals?
Where are you located?
Which door are you in?
What industry are you in?
Would you like personal support?
Think of an international organization as an airline. Among the departure points, landing points, possible upgrades and a host of ticketing locations, there are almost endless combinations of numbers to buy.
By making the chatbot queries your own, those airlines guide customers to the best way to buy and create better user experience.
This seamless user experience makes the complex planning process easy for both the user and the business.
Produce the most qualified directors – It would be great if we could talk to all the leaders and make sure they are equally fit before we plan a meeting. In fact, that is impossible for most organizations to do on a scale. The chatbot can help use the improved fitness mindset to do the leading qualifications and improve the speed of sales.
Combat Customer Churn – Chatbots are the perfect answer to high volume support questions, especially where customers are frustrated with the general basics of information that are difficult to filter.
This limitless and memorable user authentication ensures that your users will think about your bots the next time they ask questions like what is a chatbot.
Automatically performing this initial interaction allows users to share the information needed so that the agent can provide them with better help without having to ask anyone. For example, the Drift website chatbot fits the possibilities and collects their email addresses for the seller to track.