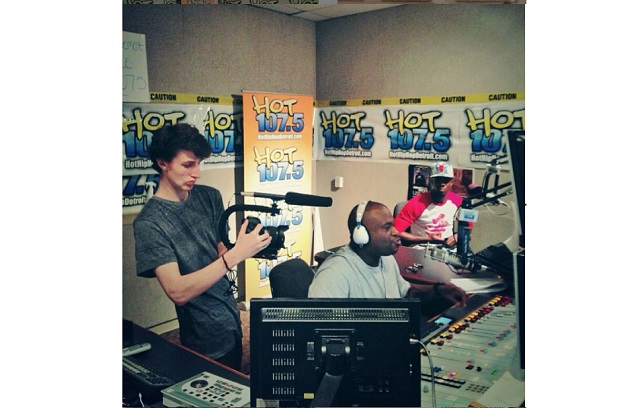 Andre Ricks Photographed Live on the air HOT 107.5 Detroit
Andre Ricks owner of RAWiMPACT Lifestyle Brand and former Division 1 basketball player.
Since its founding in 2010, RAWiMPACT has grown into a preeminent fashion, sports and entertainment brand. RAWiMPACT works in every aspect of modern fashion, sports and entertainment. RAWiMPACT has partnerships with the world's leading experts in sports management, technology, fashion, and philanthropy, redefining the business of sports and entertainment. RAWiMPACT Sports focuses on elevating athletes' career on a global scale both on and off the court.
RAWiMPACT Sports conceptualizes and executes marketing and endorsement deals, community outreach, charitable tie-ins, media relations and brand strategy.
Andre Ricks played high school basketball for Pershing High School in Detroit, Michigan. Andre later went on to the University of Western Michigan where he became a four-star athlete and earned all of his letters. He received his degree in Criminal Justice with a minor in Sociology from the University of Western Michigan.
In addition, to his countless business ventures Andre Ricks is also a philanthropist. He has given back to a myriad of people and organizations. His love for helping others started all the way back in his high school days. Ricks would often find a way to help the less fortunate. He continues this tradition today by giving clothes, shoes and time to the youth. The RAWiMPACT brand doesn't just care about the success of their clients but also the overall welfare of humanity.