Salman Yousuf Drifts ABTACH To Follow the Latest AI Facets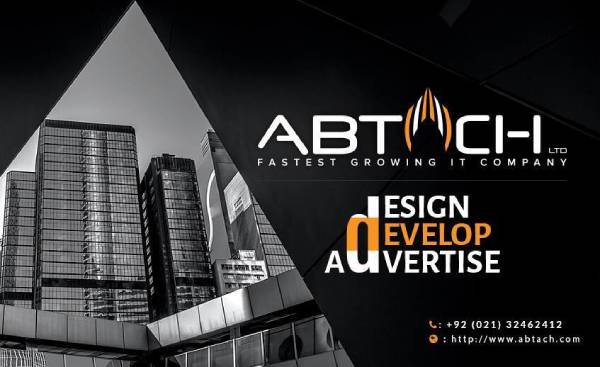 The marketing world in business is highly impressed by digital marketing. It has shifted the business world to a completely different angle. The IT sector has landed as one of the highly appreciated discoveries and is continuing to be more essential for humans and businesses. ABTACH Ltd is one the leading and fastest-growing IT companies that are catering for the betterment of businesses and making taking their name to newer levels of success.
Where the technology has upgraded, IT has also grown and has a great volume of importance. It is for the establishment and nourishment of businesses. The IT company ABTACH; is now moving ahead and drifting towards taking IT and digital marketing together.
ABTACH Ltd Sheds Light on Artificial Intelligence
At one time, AI was a vision but now it has become a reality. It has become an integral part of is being used as frequently in business methods. It took a long time for AI to progress and be a part of mainstream business. AI is defined as a method that helps in easing up business methods. Such as planning, managing, and or resolving a conflict swiftly.
At ABTACH the lead, Salman Yousuf, has initiated the idea to bring changes and is suggesting to upgrade the AI and digital arena. He emphasized moving ahead and adding artificial intelligence. He explained about artificial intelligence and its futuristic value. He was positive about improvising AI technology at ABTACH. Now, ABTACH has introduced machine learning and other AI solutions.
Machine Learning as A New Tool
Machine learning is a phenomenal addition to IT, it helps in processing huge data without any hassle. It is one of the branches of artificial intelligence. With the help of machine learning, it reduces human efforts. These models of AI work on artificial intelligence, the machine learning model keeps updating as data is added. Machine learning easily reads that data and analyzes the performance, patterns, and hindrances.
Learning about the patterns helps in learning about the behavioral changes of the customers and helps in updating or altering the business strategies. Machine learning helps in the processing of data, it is further divided into subcategories. Supervised learning, unsupervised learning, and semi-supervised learning.
ABTACH has been using machine learning and is ahead of its competitors as it is an important model for business today. In addition to machine learning, ABTACH services in deep learning, chatbots, virtual reality, blockchain, Bigdata and augmentation.
The Top Services of ABTACH Ltd
The services of ABTACH are the booster shots for a business. Salman Yousuf has designed the patterns and curated the strategies that are goal-oriented and carry valuable weight. He planned to innovate futuristic strategies that can sustain and help businesses build a potential name in the market. He has been working keenly to bring ingenious changes to the IT sector and digital marketing. Salman Yousuf composed the strategies and services of ABTACH to bring a revolution in the IT sector.
Out of their great services, ABTACH focuses on bringing the latest trends and techniques to their game. They are also following the latest trends such as omnichannel marketing, voice searches, Metaverse, and accelerated mobile pages.
The digital marketing services of ABTACH are,
Designing And Developing Seamless Applications
A website needs to be developed to build or enhance the credibility of a business. The website has a special focus on building the credibility of a business. 38% of the users do not interact with poorly designed websites. ABTACH is a pioneer in web development and designing. They develop websites by integrating the latest technology tools and mechanisms. ABTACH has seasoned front and back-end developers and full-stack developers.
Ascends businesses by Social Media Marketing
Social media carries huge importance in the development of a business's identity. Looking at its importance now, 61% of marketers have shifted to social media marketing. Social media marketing allows businesses to improve their presence through a large medium where there are billions of users. ABTACH serves its clients with strategic plans. They make a plan and integrate it by applying friendly campaigns. They plan the strategies and monitor the engagement and create an analytics repo
Develops Powerful Mobile Applications
Mobile app development has taken its roots from software development. The number of smartphone users have escalated to 6 billion and is expected to grow in the coming years. Looking at the stats, a mobile app is a vital part of business development. ABTACH has been a master in developing mobile applications and AI integrated applications. The app develops applications and upgrades their models by adding new trends of technology.
Valuable Future Plans of Salman Yousuf
Salman Yousuf has been a pioneer in developing business strategies with latest technology models. He has always been ahead of his competitors. ABTACH has been among the top IT companies with a sheer global presence. The technology is anticipated to revolutionize, and Salman Yousuf and ABTACH are ready to tailor according to the changes. The future of digital marketing holds a bright future and is expected to upgrade in SEO and more personalization in running strategies.
Combining innovative visions and creativity as an Italian artist and digital entrepreneur to offer uniqueness to people is Kevin Sacchi.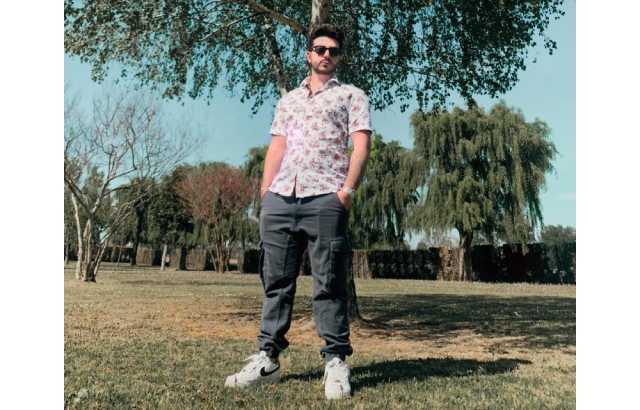 Kevin Sacchi with his brands KS Digital Force and Kevin Sacchi Brand cross boundaries and earns respect and recognition with over +1million on Instagram.
A closer look around us will let us know how things have been changing across the world. This also opens our eyes to the tremendous growth a few industries and sectors have been making, thanks to the relentless drive and incessant hard work of a few young talented beings. How could we not mention about Kevin Sacchi, when it comes to the world of digital? The digital space, be it in business or music is one which is driven by the incredible ideas and efforts of young professionals like Kevin Sacchi, who keep working around creating innovativeness and keep winning hearts of the people they serve.
The 22-year-old artist and digital entrepreneur today shines bright with his growing presence in the digital world, with +1million on Instagram alone. Kevin Sacchi is known for his out-of-the-box ideas and strong visions, which are all aimed at enhancing people's experiences through his work. In music, he has enhanced the experiences of listeners through each of his songs that exude his unique vibe and zealousness as an Italian singer, songwriter and producer. He is known as the Father of the Balkan Hits for a reason, as he effortlessly immersed the Balkan melodies in the Italian music space, importing a new genre in Italy and becoming the first-ever Italian artist to do that. His songs Human Race, Gold Rain, Last Master, Mister Balkans, Mister Worldwide, Trip to Russia, Trip to Dubai, Blue No Cap, Mente da Star, and Mister Manele, all have dragged him to the forefront of the music scene in Italy in a short period.
Apart from making his name as an Italian artist, Kevin Sacchi has astonished people with his business talents as a digital entrepreneur with his ventures KS Digital Force and his recently opened clothing brand Kevin Sacchi Brand. KS Digital Force was initiated in 2019. It has already become a trusted digital agency, which has so far managed over 300 accounts, leading big companies, businesses, brands, individuals, artists, entrepreneurs and many others to their desired growth and success levels in their respective industries. With Kevin Sacchi Brand, he is trying to redefine fashion as a luxury brand with a contemporary approach.
All-in-all, Kevin Sacchi proves his passion for the digital realm, where now he is looking forward to do much more as a young Italian talent.

Site: www.kevinsacchibrand.com
US gas costs back close to record highs, pounding drivers
US drivers preparing for their warm climate excursions are set to experience new record high gas costs this week as expansion keeps on pounding family spending plans.
The public typical cost of a gallon of gas was $4.328 starting around Monday evening, as per AAA information. That cost was up around 20 pennies contrasted with one month prior and well over a dollar higher than that very the very beginning year prior.
The expense of gas is inside a negligible portion of the unequaled high settled in March, when the public typical hit an extraordinary $4.331 as the Russian attack of Ukraine made disturbance worldwide energy shipments.
In New York, gas costs have proactively hit another record. The statewide cost of standard gas was $4.518 – almost 30 pennies higher than one month prior – while diesel hit a silly $6.383.
"Expanding gas interest and rising oil costs have pushed siphon costs higher. Siphon costs will probably confront up tension as oil costs stay above $105 per barrel," AAA said in a blog entry specifying the cost flood.
Oil costs drifted close $110 per barrel last week as the European Union gauged a potential restriction on Russian energy shipments in light of the Ukraine war. A potential ban additionally overturned an energy market that was at that point fighting with supply concerns and interruptions connected with the COVID-19 pandemic.
US raw petroleum costs directed somewhat on Monday, sinking almost 7% to $102 per barrel during a sharp selloff on Wall Street and worried about recharged COVID-19 lockdowns in China.
The Labor Department's latest Consumer Price Index from March showed the degree to which gas costs are adding to expansion.
The March CPI flooded 8.5%, its most elevated yearly rate beginning around 1981. That very month, gas costs rose 18.3% — an increment that represented the greater part of the month to month expansion flood.
Costs are probably going to keep moving in the near future.
"While drivers loading up with fuel have seen a slight ascent in costs, diesel's flood will be a one-two punch as diesel costs will before long be given to retail channels, further pushing up the expense of products," GasBuddy investigator Patrick De Haan said.
Why a Chatbot Is Crucial In today's Online Business World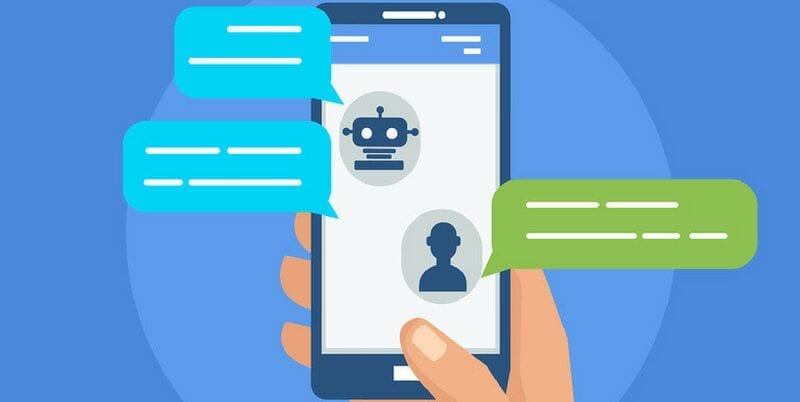 Today's marketing and sales teams are under tremendous pressure to not only display results, but also to continue to improve customer experience. It's a big job. Not to mention the increase in expectations for today's consumers (aka, the Amazon result).
Today, we expect immediate answers and expect them to be accurate. This can be done with people up to a certain point of comment, then technology should be the answer. That's why forward thinking brands have adopted chatbots to help them.
Guide Users to Better Results
Customers do not always know where to go to get the information they like. In fact, your customers may not even know what they are interested in. Maybe they just heard the name of your product and decided to check it out. . By asking a series of relevant questions, you are directing users to the best place to find the information they are looking for with the best chatbot.
Think about some of the questions you will ask that will lead your visitor to the best solution. These questions vary depending on the type of business, but some common ones are:
What problem are you trying to solve?
What are your goals?
Where are you located?
Which door are you in?
What industry are you in?
Would you like personal support?
Think of an international organization as an airline. Among the departure points, landing points, possible upgrades and a host of ticketing locations, there are almost endless combinations of numbers to buy.
By making the chatbot queries your own, those airlines guide customers to the best way to buy and create better user experience.
This seamless user experience makes the complex planning process easy for both the user and the business.
Produce the most qualified directors – It would be great if we could talk to all the leaders and make sure they are equally fit before we plan a meeting. In fact, that is impossible for most organizations to do on a scale. The chatbot can help use the improved fitness mindset to do the leading qualifications and improve the speed of sales.
Combat Customer Churn – Chatbots are the perfect answer to high volume support questions, especially where customers are frustrated with the general basics of information that are difficult to filter.
This limitless and memorable user authentication ensures that your users will think about your bots the next time they ask questions like what is a chatbot.
Automatically performing this initial interaction allows users to share the information needed so that the agent can provide them with better help without having to ask anyone. For example, the Drift website chatbot fits the possibilities and collects their email addresses for the seller to track.