Encourage Your Loved One To Seek Professional Help: Here's know about Veda Rehab & Wellness and their offerings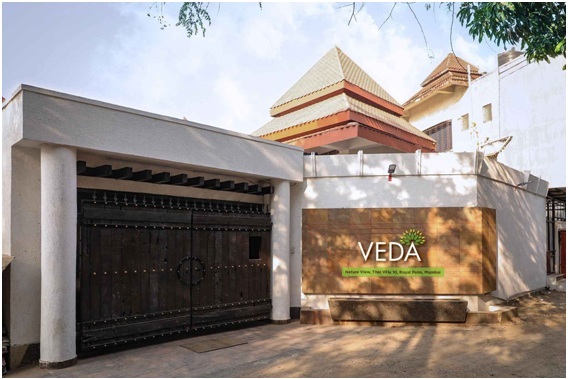 In the last few years, terminology like depression, anxiety, bipolar disorder, and mental health have entered the vocabulary of the urban Indian Citizen. Before that, these terms were merely an arrangement of alphabets or something we had heard of in English movies but didn't fully understand. We were as ignorant about these terms as we were about the challenges our family and loved ones experienced, simply because we didn't believe it was real, and it wasn't real until it flowed blood or required surgery.
The consequence of such ignorance was dementia, as well as a loss of interest in life, happiness, and, worst of all, hope. While anyone can suffer from addictions, depression, and other mental illnesses, with the proper treatment and therapies, they can recover and live a healthy and wholesome life.
Rehab and Wellness programs are important elements of any treatment plan for addiction. Conventional addiction control, treatment therapies and drugs have been used for a long time. And while they do work, these therapies and drugs have their limitations. An alternate to conventional therapies is to approach the treatment of addiction and other disorders from a holistic point of view. Holistic therapies focus on the recovery in a comprehensive way by using a variety of approaches that focus on both the mind and the body. Holistic healing focuses on identifying or developing stress relieving mechanisms, pursuing health and wellness activities and building a positive outlook and confidence that will help an individual in maintaining abstinence and overall wellbeing. Veda Rehab & Wellness centre is one of the best rehabs in India and it provides evidence-based, highly effective comprehensive therapies for drug and alcohol abuse and other mental and psychological disorders and conditions.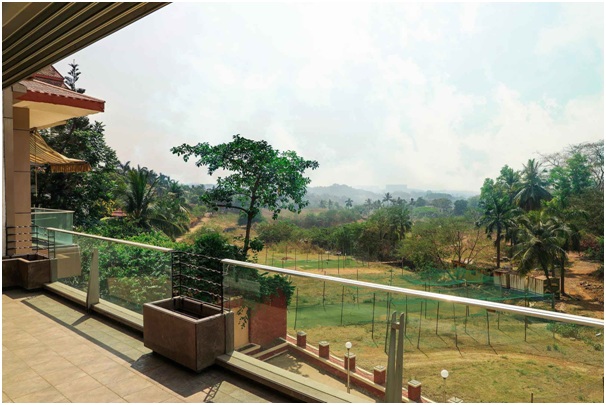 Veda Rehab & Wellness is India's first and only chain of superlative luxury rehabilitation centres, owned and operated by Veda Rehabilitation and Wellness Private Limited. The company offers multi-specialty rehab and wellness facilities for the addicts of substance abuse, drug abuse and those afflicted with mental and psychological disorders and/or conditions. Veda Wellness & Rehab is a premier holistic healing and wellness destination and is one of the best rehabs with its centres across cities in India. It that aims at providing world-class psychological assessment and care, so that people suffering from addictions, anxiety and depression, etc. get the much-needed opportunity to enhance and transform their lives, without compromising on the luxuries they are used to, and also without worrying about their privacy while treatment is ongoing. The key services currently offered by Veda Rehab & Wellness are: alcohol de-addiction service, substance de-addiction service, prescription drugs' de-addiction service and treatment of co-occurring clinical disorders (such as anxiety, depression, Bipolar Disorder, Borderline Personality Disorder, Impulse Control Disorder, etc.).
Incorporated in July 2020, Veda Rehab & Wellness has established two flagship centres to date — one located in Goregaon, Mumbai and the other one is recently opened in Bengaluru. Realizing the growing and urgent need for rehab and wellness expertise in metro cities of India, Veda Rehab & Wellness plans to open two new centres in the coming year- one in Kolkata and one in Delhi. Over the long term, Veda envisions expanding its footprints and dominate the Indian market to be the best rehab in India and becoming the first-ever countrywide chain of rehab and de-addiction centres.
Veda understands that every patient is unique and ensures that their doctors and counsellors work one-on-one with each patient and provide their full attention to them. Veda Rehab and Wellness focuses on a super-exclusive and focused care and treatment process that is customized and tailored for every individual as per his/her needs. Veda centres come under the best rehab in Mumbai and Bangalore, they provide robust treatment and care based on a combination of traditional methods of therapy combined with Dialectical Behaviour Therapy, Nutritional Science and Ayurveda. They incorporate the latest and best-in-class therapies including Dialectical Behavioural Therapy (DBT) which is a relatively latest form of talk therapy that lays emphasis on the interpersonal skills of a person making them better at communication and functioning. Veda's holistic treatment and medical expertise ensure that every patient gets the best-in-class care, amid a comfortable and super-luxurious environment. The progress of the treatment is closely monitored on real-time basis and the treatment schedule is recalibrated, if and when required. Amongst this attention is paid to ensure the personal safety, comfort and confidentiality of an individual.
Veda Rehab & Wellness' facilities are managed by a highly-qualified, experienced and specialized team of Clinical Psychologists, Psychiatrists, Cognitive Behavioural Specialists and Professionals, besides an illustrious Advisory Board of domain experts who guide and direct the adoption of latest techniques and treatment protocols. Each Veda centre has a qualified Psychologist as Centre Head, a clinical Psychologist, a trained chef, a physical trainer, a concierge desk, 24×7 private security. The Veda team at each centre works with a nutritionist to curate meal plans that supports the recovery for all its clients. Additionally, there are multiple consultants who bring in different forms of therapies through art, music and craft in addition to physical games, board games, exercise equipment and various other modern amenities.
Currently, Veda Rehab & Wellness is working on its own proprietary treatment protocols for rehabilitation and wellness. Their proprietary rehab programme encompasses Dialectical Behaviour Therapy (DBT), Matrix Model Therapy, Self-help group at its core along with a major influence from world-renowned nutritionists and specialists in Ayurvedic healing and Yoga. One of its programmes called 'The Phoenix', which is under final testing at the moment, will be a more effective treatment programme than the regular programmes followed by the rehabs in India which makes Veda one of the best rehab in India and perhaps across the world.
Veda functions beyond just recovery of the patients. It takes pride in instilling a life-long responsibility and dedication to healthy living in people through its wellness programmes. The facility also strives to promote community inclusion and sober resilience. To do this, therapists engage with patients to build a post-treatment plan that is tailored to their specific requirements, as well as providing resources, supervision, and support in their home communities.
Veda being one of the best rehabs in India is easy to access for those who are looking to treat their addiction and have made their courageous decision. The centre has a full-fledged 24×7 customer care available on the toll-free number 081518 30000. You can also reach out to Abhishek Annapappa, centre admin & in-house psychologist at 09590009099 or mail at [email protected]
Veda Rehabilitation & Wellness Centre
Thai Cottage no. 10, Royal Palms Estate, Aarey Colony, Goregaon, Mumbai, Maharashtra 400065
Email at [email protected]
To know more, visit:https://vedawellnessworld.com/
Great Artists of The Virtual Platform: Rajat Singla and Megha Singla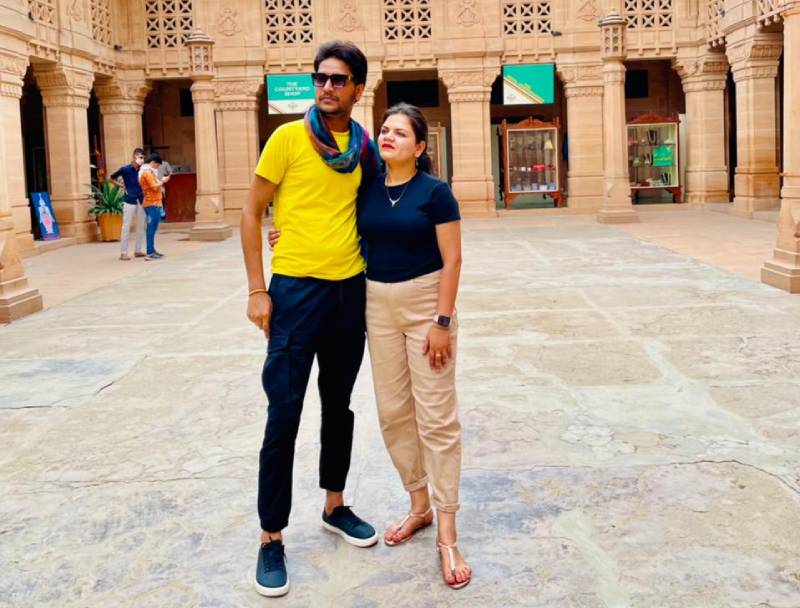 There is always a down fall in everyone's life. Life is the name of ups and downs. The ups and downs of life are nothing more than a shadow, they fade away gradually. They are like designs made in the sand, only one wave is enough to vanish them. We all know that the happiness and the sorrow are temporary in life, but then also, the sorrow affect the life and the mind. The particular time period affects the person's mind. There are even many day-to-day works, which can create difficulties in one's life and one can get affected through that stress. The stress of life can affect physically as well as mentally. One should try different ways to ease the stress of life as the stress adversely affect the person physically and mentally.
Music can ease this stress of life. The music can heal even the physical disability of any person. The person can be healed by making him listen to the music, which touches his soul. There are a lot of cases, in which, the person is healed through the music therapy. The music includes playing any instruments of music or singing in a proper way. The music includes rapping too. There are a lot of singers, who touch the hearts of people by their voice. One such singer is Rajat Singla. He has touched the hearts of people by singing in his magical voice. His songs are available on the virtual platforms of music like Gaana.com, Spotify, Apple Music and Jio Saavan. These virtual platforms are very well-known among people. The list of songs by Rajat Singla includes 'Na Dil Manda', 'Kudi Nakhre Wali' and 'Dil'. These songs are getting more and more likes on the virtual platforms stated above. His wife Megha Singla also sings beautifully and getting fame as well.
One more way to ease the stress is to read inspirational books. Rajat Singla has contributed to the field of books too. He has written a book on his own life. The name of the book is 'My Life, My Success Mantras'. the book has insights in the life of author himself. The book is written in the words of Rajat Singla. The book is written to direct the businessmen and give them success mantras for success in the field of business. The book has shown the starting life of Rajat Singla and his career. Readers can get knowledge about the success in life.
The importance of virtual platform is arising with the increase in the use of mobile phones. There are lot of virtual platforms available for each kind of art and business. The artists like Rajat Singla have won the hearts of many people by using these platforms. He has used the virtual platform for make his songs available to people, as we have stated above. He has used the virtual platform of Amazon Kindle for publishing his book 'My Life, My Success Mantras'. Readers can get the book and music by Rajat Singla on these virtual platforms. Truly, the artists like Rajat Singla are like asset of the nation.
Valentina Beli is the face for Grande Cosmetics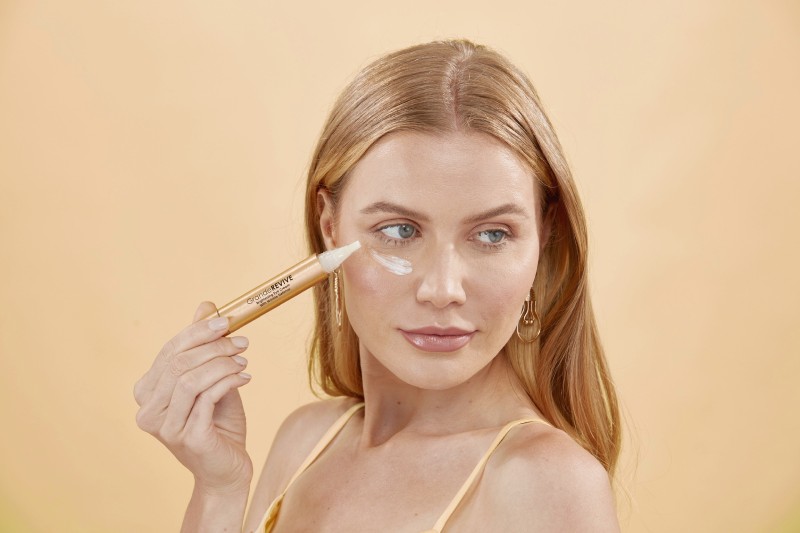 Valentina Beli, NYC based fashion model did an amazing campaign shoot for Grande Cosmetics. This company was launched in 2008 by Alicia Grande with the very first product Lash enhancing serum. The serum was so successful that the company produces now many different products for the face and hair. Valentina was posing together with 2 different models for Grande eye cream. The purpose of the campaign was to show natural beauty. All photos are not retouched and they show the skin and age diversity.
Valentina is happy to be a part of this mindful campaign.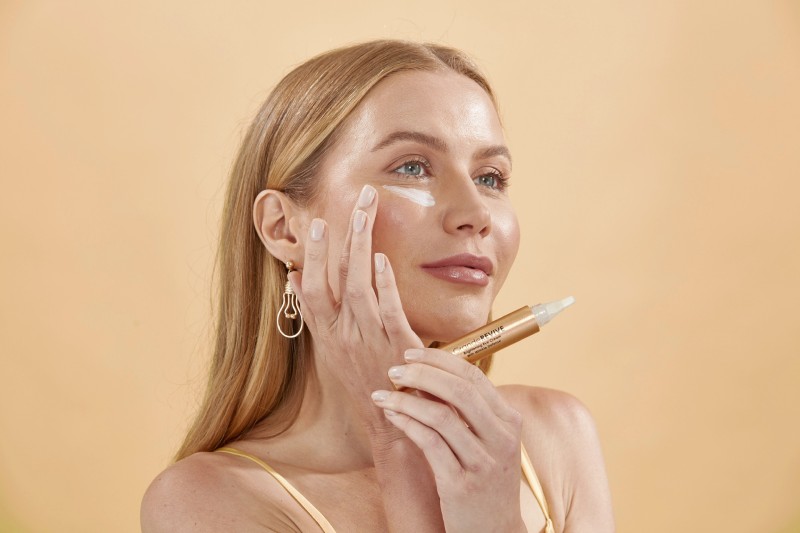 "Models don't have any power to control their pictures and to control the postproduction. So that's why it is priceless when you can be yourself on set" said the supermodel.
Valentina did multiple campaigns in Paris, Milan, China, New York.
"My photos have been exposed in big boards all around the world. I'm thrilled to see the printed results in Sephora and Ulta beauty shops", said Valentina.
You can see last updates in Valentina's Instagram @valentinabeli.
Thousand trees planted in the Alleys of Fame in 15 cities of Russia by Ecoplant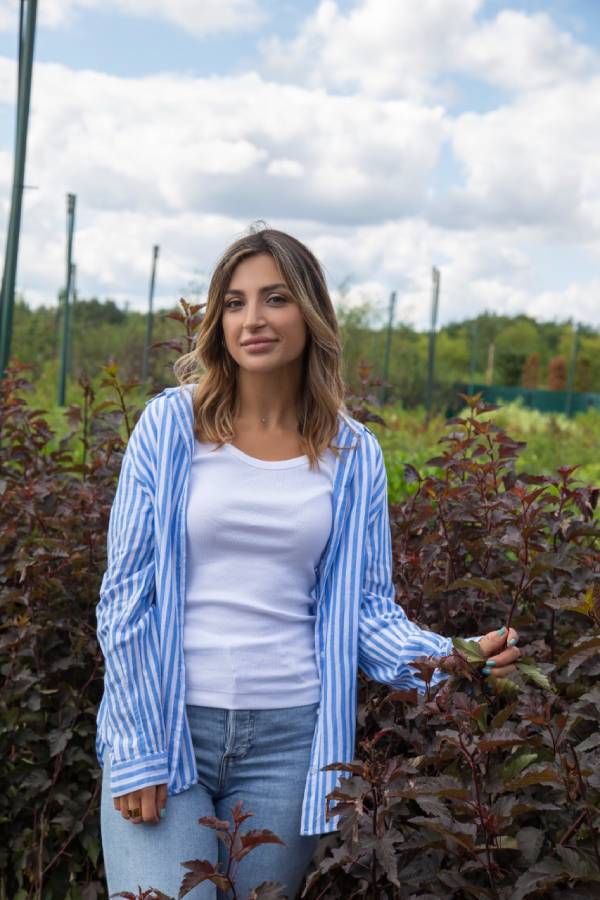 It is enough just to drive away from the Russian capital, and you'll find yourself in a fairy forest. This is the Ecoplant plant nursery, where 9670 plant species are grown. They are all adapted to the harsh climatic conditions of Russia.
How is it possible? Of course, the experience of the nursery plays a huge role as trees have been grown here for more than twenty years. During this time, the company specialists have gained extensive knowledge on how to adapt plants and help them survive, so all the seedlings come with a 3-year warranty.
Among the plants grown by Ecoplant, there are various types of thuja, coniferous and deciduous trees, shrubs, fruit plants, and exclusive garden species.
The Ecoplant team employs people with a professional expertise in their field: 15 agronomists-dendrologists, 30 teams of landscape gardeners, and 79 customer service managers who accompany the orders on all stages and pay attention to every detail. In addition, the nursery applies the most advanced plant care equipment.
During its operation, Ecoplant has repeatedly become the winner of prestigious awards in its field of activity. The company has won landscape design competitions, as well as competitions among nurseries for their ornamental crops. In addition, the company carried out a large-scale campaign called "Walk of Fame", during which thousands of trees were planted in 15 cities of the Russian Federation.