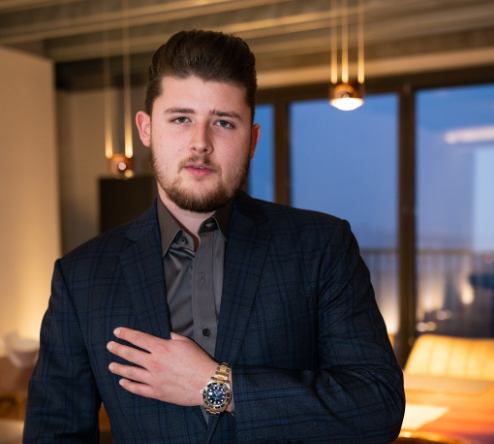 Entrepreneurship has its own set of pros and cons. While many play it safe by having a secured job, there are many take that risk by getting into the business. In today's time, many young entrepreneurs have made their mark in the business world by coming up with innovative ideas to solve the problems in the market. One name who is climbing the ladder of success at 23 is Benjamin Herzog. Born on August 23, 1997, the Austrian entrepreneur was raised in Klagenfurt. "Sometimes it is necessary to take risks. You can't achieve anything just by thinking. You need to implement your actions and work hard towards your goal", he said.
After high school, Benjamin moved to Sydney to study graphic designing for 6 months. In very less time, he got involved in the foundation of various companies. In 2016, he became an entrepreneur when he founded Tea Time, an online and offline tea distribution platform. Later after 2 years, he ventured into yet another business when the foundation of Avintex GmbH took place in January 2018. The company is said to be the second-largest cloud mining providers in Austria today. Having diverse experience in online and offline trading, he invested a lump sum amount in Avintex GmbH and it has turned out to be a successful venture for him.
However, he parted ways with the company in September 2018 and had already founded another company named Viva Payment Solutions which is known for the development of digital payment methods. In the same year, in October Benjamin started PhoneX Pay which is now known as Transfera. Experimenting and venturing into different businesses has improvised Benjamin's skills. While in August 2019, he incorporated EXW Wallet, he has his plans of establishing a business into real estate by 2020. Besides this, he is already planning to launch his luxury fashion brand named 'Understatement' soon. Be it online marketing, real estate or fashion, Benjamin Herzog is a classic example of a successful entrepreneur.