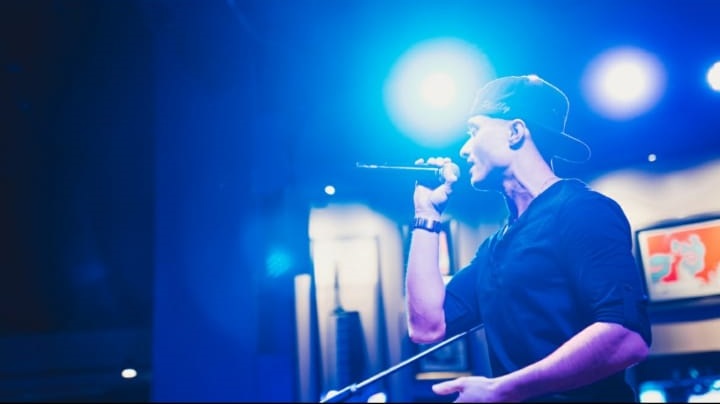 Despite the negative impact that the Covid19 shutdowns have had on the entertainment industry, such as postponed shows, canceled tours, and delayed projects, many artists have pushed forward to overcome the setbacks.
Some artists resorted to virtual shows, some have taken this time to become more personal with fans via social media, and others have found creative ways to record at home, releasing "Quarantine Projects" during the lockdowns.
No matter what stands in the way, a true artist will always find a way. Leon Budrow is no exception, as he found inspiration to record a brand new track which many are claiming could be the "Song of The Summer", as the track fully encompasses what 2020 Seniors had to endure during the pandemic.
With things slowly but surely returning back to normal, Budrow is excited to announce that he is back in the studio, working to finish up his album that Covid19 postponed.
"I'm not sure when the album will be done as we are pretty far behind in the recording process now due to Covid19, but I am excited to announce that the next three singles from the album will be coming out very soon."
Originally planned to debut at the beginning of the summer, the upcoming project was intended to have 10-12 tracks. The album's first single "Think About You" was released on February 14th 2020. Budrow intended to release three more singles leading up to the albums release, with the lead single set to be fourth on that list.
"I've actually been performing one of the songs for quite some time now." Budrow explains, referring to what he claims to be the second single off the album. "If you've seen me live in 2019 you've definitely heard it, but that's the only one that I've really let people hear up to this point."
When asked for the release dates, Budrow was reserved to give an exact date, stating that he still needs to touch a few things up on each track before he can commit to an exact date. He does however believe the songs will be ready very soon.
"There are just a few little touch ups I want to make to each single before I put them out, but a couple more studio sessions and they will be good to go. Don't hold me to it, but I anticipate the three new singles to be out by the end of July."
The three singles, combined with "Think About You" and "Time of Our Life" will all revolve around different topics. Though they all maintain a similar pop style vibe, Budrow says that the content of each song will differ.
"Of all five singles, including the two that I've already released, none of them are about the same topic, so I'm excited to give the fans different feelings with each track."
Always one for surprises, Budrow would not tell us any more about the tracks, but rather encouraged us to be on the look out for some surprise releases.
"I want to move fast, I want to finish the album as quickly as possible. Hopefully you guys will get to hear the new tracks soon!"
If the tracks are anything like the first two singles, we certainly cannot wait to hear them.