Fortel Celebrating Its 20th Anniversary by Organizing A Fundraiser for McMillan Cancer Support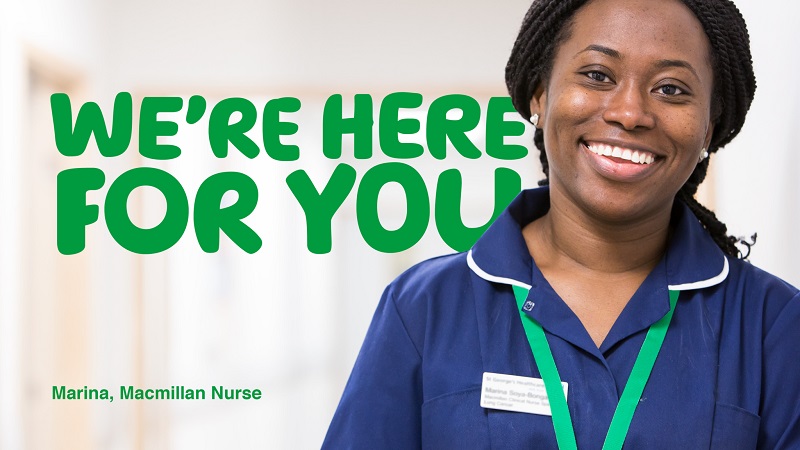 Fortelservice providers are working for providing Labour for construction and civil engineering projects. For a very long time now, this company is working for the benefit of its staff and their clients too. Now they are celebrating their 20th anniversary by organizing a fundraiser for McMillan cancer support. Well, just like they are working hard for the COVID-19 cause, they are not forgetting about cancer patients either.
The arrangements of Fortel 20th anniversary is being done by Susan and Tina that are officially the heads of this anniversary project for Fortel. By using the Darlaston Football Club, this company is arranging to try to host the morning coffee party with McMillan. This football club is a very wide, friendly, and comfortable location for this purpose.
The whole arrangement is done not only for celebrating the success and progress of the Fortel but also for using this opportunity to help people fighting a deadly disease, which is cancer.
McMillan Cancer Support is helping people in the most crucial moments of their lives. They support and help you at the time of diagnosis so that it is done in the best way possible. Early and timely diagnosis helps people live their lives at their best. The details which you share with them will be safe with them, they will not charge you anything, and also, they will not irritate you will unnecessarily email.
The main purpose why they are selected for fundraising is to create awareness about this deadly disease, and also letting people know about a good option that can save their lives.
Along with this, it will help in raising charity for the people suffering from cancer, and it is made sure that the money you give them goes directly for providing help to these people.
It is a safe and efficient way of donating your money.
This system will help you save cost and time for this valuable task. So, there is no hustle to go to the bank or visit the McMillan cancer support center to give your money for charity.
Well, there are so many arrangements of Fortel for the attendees of their anniversary celebrations. Here is the list of all those things to be served to them.
Different types of cakes along with drinks. There will be handcrafted items too which will be sold on sale.
The attendees will also find the tables where children will be able to craft goods that they can make their homes. Tombola and Raffles will also be present at the celebration spot.
The whole setup of the anniversary is made very exciting for every person who is going to attend. Fortel and its staff will be looking forward to your friends and family members to join them on this big day of the company.
Free Photography Directory Submission Listings in 2023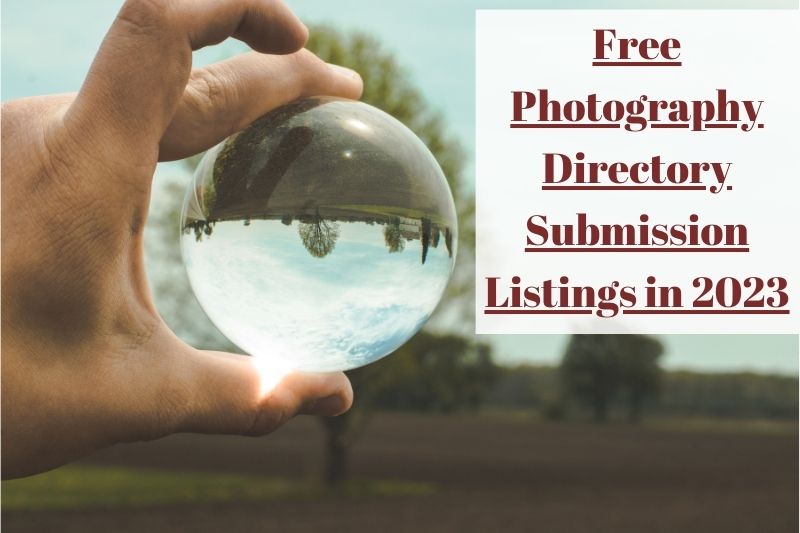 As a photographer, one of the most effective ways to showcase your work, gain exposure and attract potential clients is to submit your portfolio to online directory. All India Photographer Directory serves as a centralized hub where individuals and businesses can find photographers based on their location, style and specialization. By submitting photographer information to our directory, photographers increase their chances of being discovered by a larger audience and generating new leads.
In today's digital age, it is important for photographers to have an online presence to showcase their work and attract potential clients. The most effective way to achieve this is to submit a photographer's portfolio to online directories. Our directory serves as a centralized hub where individuals and businesses can find photographers based on their location, style and specialization. By submitting their information to our directory, photographers increase their chances of being discovered by a larger audience and generating new leads.
To promote your photography business and reach a wider audience, submitting your portfolio to the photographer directory submission site All India Photographers can be highly beneficial. We act as a platform that connects photographers with potential clients, allowing them to showcase their work and attract new opportunities.
In this article, we will discuss the importance of photographer directory submission sites and why you should submit your portfolio to a photographer directory site?
Submitting your portfolio to All India Photographers has many benefits, including:
Increased Exposure: Photographer directory submission sites provide a platform for photographers to showcase their work to a larger audience. These sites attract individuals and businesses looking for photographers, making it easy for potential clients to contact you. By submitting a photographer's portfolio to a pan-India photographer, photographers increase their chances of being discovered by potential clients + who are looking for photographers in their area or niche.
Target Audience: All India photographers are categorized based on location, style or specialization. This means that when you submit your portfolio to our directory, you reach a target audience that is specifically interested in the type of photography you offer. This increases your chances of finding clients who are actively looking for your services.
Search Engine Optimization (SEO): When you submit your portfolio to our site and include backlinks to your website, it can boost your own website's SEO. This helps improve your search engine rankings and makes it easier for potential clients to find you through organic search results.
Cost-Effective Marketing: All India Photographers offers free listing options. This makes them a cost-effective marketing tool, especially for photographers who don't have a limited marketing budget. By investing some time to submit your portfolio to our directory, you can potentially gain exposure and attract new clients without a significant financial investment.
Rakesh RP Nair: Serial Entrepreneur, Cybersecurity Publisher, Sustainability Advisor, and More
Rakesh RP Nair is a well-known name in the business world. He is a serial entrepreneur, co-founder of Torgos Events & MICE Experts, and a go-to-market strategist with a lifetime of experience in business development, sales, and marketing. Rakesh has achieved great success in his career, thanks to his creative ideas and unwavering focus on achieving the highest levels of performance. But, there's more to Rakesh than just his professional achievements.
Apart from being a successful entrepreneur and go-getter, Rakesh is also a passionate advocate of cybersecurity and sustainability. His interest in cybersecurity led him to start the Cyber Warriors Middle East magazine. The magazine is a platform that provides insights, analysis, and news related to cybersecurity, technology, and related fields. Through the magazine, Rakesh aims to educate people about the importance of cybersecurity and create awareness about the latest developments in the field.
Rakesh is also a strong advocate of sustainability and believes that sustainable practices are the key to a better future. He is committed to promoting sustainable products and practices and encourages people to adopt a sustainable lifestyle. As an advisor of sustainability, Rakesh is actively involved in promoting the use of zero-carbon products and raising awareness about the importance of preserving nature. He firmly believes that sustainability is the need of the hour and that everyone has a responsibility to do their bit towards creating a better world.
In addition to his work in cybersecurity and sustainability, Rakesh is also a respected figure in the event management and PR industry. Torgos Events, the company he co-founded, is a leading event management company that caters to the B2B sector. MICE Experts, on the other hand, is a PR and marketing agency that specializes in making people and brands famous. With services such as influencer marketing, digital marketing, social media marketing, and others, MICE Experts helps clients build their brand and achieve their business objectives.
Rakesh RP Nair is a multi-talented individual who has achieved great success in his career. He is a go-to-market strategist, entrepreneur, publisher, and sustainability advisor who is passionate about creating a better world. Through his work in cybersecurity, sustainability, event management, and PR, Rakesh has made a significant impact in his field and is highly respected by his peers. With his unwavering focus on achieving excellence, Rakesh is sure to continue making a positive impact in the business world and beyond.
You can connect with him at Linkedin to learn more.
Hazesociety: The Fashion Revolution That Blurs the Lines Between Cannabis and Couture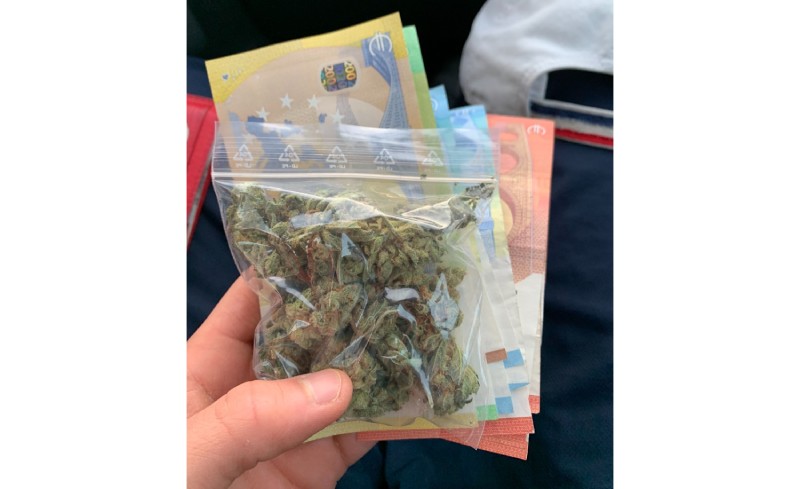 Hazesociety, a luxury fashion brand founded by Adrian Kötter, is on the brink of transforming the fashion landscape this summer with its highly anticipated debut. The brand masterfully melds the worlds of cannabis and high fashion, offering an exclusive lifestyle experience to its discerning clientele. Since 2015, Kötter, a passionate cannabis proponent and seasoned entrepreneur from North Rhine-Westphalia, Germany, has been meticulously developing Hazesociety to embody the essence of sophistication and elevated living. The brand's slogan, "High Fashion for High Society: Hazesociety," appeals to those with a keen sense of fashion and an appreciation for the positive attributes of cannabis. By maintaining an unwavering focus on quality, design, and sustainability in its limited collections, Hazesociety preserves the exclusivity of its offerings. The brand is dedicated to serving individuals who celebrate life and derive spiritual inspiration from cannabis, while actively promoting cannabis legalization and advocating for worldwide equality.