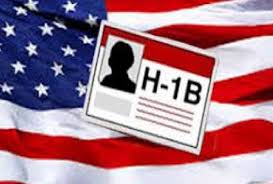 "With the new H-1B Visa lottery about to begin on March 1st, U.S. employers should start to prepare ASAP if they want to have a chance at hiring a foreign national employee under an H-1B Visa", says nationally recognized New York City-based immigration attorney David Yurkofsky.
Although the lottery — which is capped 85,000 H-1B Visas per year– is not until March 1, it is strongly suggested that preparation begins as soon as possible.
Under the new lottery system, U.S. employers now must register online to participate in the lottery.
The lucky employers selected in the lottery will then have 90 days in which to prepare and file each H-1B Visa petition with USCIS.
The H-1B program allows employers in the United States to temporarily employ foreign workers in occupations that require a bachelor's degree or higher in the specific field.
Yurkofsky, whose Immigration Law Firm has prepared thousands of H-1B Visa applications, tries to ease the burden on employers through applying technology and efficiency to his practice.
Attorney Yurkofsky explains, "We have developed an easy to use and efficient online case management app for our clients. This allows them to complete their questionnaires and upload their documents quickly and securely and it allows us to prepare their H-1B visa petitions accurately and completely."
As we wait for USCIS to issue the final instructions for the H-1B Lottery registration, here is what we know so far:
H-1B Visa registration will take place between March 1, 2020, and March 20, 2020.
USCIS will use the myUSCIS online portal for the electronic registration process.
Prior to the registration period, USCIS will allow employers and representatives to set up their myUSCIS accounts. USCIS will notify the public of the date this will take place, and provide instructions. As of now, creating an account and designating an attorney is a multi-step process.
A $10 nonrefundable fee is required for each registration and may be paid by bank account, credit card, or debit card.
Basic information about the employer and prospective employee will be required, including employer name, address, EIN, employee name, employee degree and country of birth.
USCIS will conduct lottery selections and notify registrants of selections from the initial registration period no later than March 31, 2020, via email or text message.
From the time of selection in the lottery, petitioners will be permitted to begin filing petitions as early as April 1, 2020, but will have at least 90 days from the date of registration to submit a complete petition.
If the registration process is inoperable for any reason, USCIS has the authority to suspend it.
Immigration Law Office of David Yurkofsky
The Immigration Law Office of David Yurkofskyis proud of its over 20 years of experience in helping employers navigate complex issues involving visas for international personnel. For more information, visit https://usavisaclinic.com/