Jabra Biz 2400 Mono vs Plantronics Black-Wire C710-M – Choose your Favorite Corded Headset Now
Headsets are an exceptionally useful and necessary tool to use with different telecommunications gadgets. They help you listen to sound and deliver your message clearly on the other side as well. Whether you need corded headsets for personal or professional use they will make your communication better and improve the productivity of your business. These headsets offer superior sound quality when compared with cordless headsets. Moreover, you do not have to worry about their charging and are portable to take away. When it comes to buying headset that suits your budget and requirements Jabra headsets and Plantronics headsets are the first names that come into the mind. Both are the specialist in manufacturing the best sound devices so to deliver you the quality audio and comfort that you are looking for. They enhance your telecommunications effectively and efficiently. We have selected two best models from both companies to choose your favorite one to buy.
Jabra Biz 2400 Mono ST Corded Headset
Jabra Biz 2400 Mono ST Corded Headset is affordable and rich with advanced technology that you cannot find anywhere else. Jabra Biz 2400 Mono is an amazing headset from the family of Jabra. They deliver outstanding sound at both ends of the call. They are 40% lighter in weight than competing headsets. They are designed according to the physiology of the human and made highly comfortable to use. The Ear cushions are made with soft pure leather that does not irritate your skin and sits on your ear contours without any discomfort. The ear cushions work as a sealer to the unwanted background sounds as well. They are covered to keep the sound level safe to hear thus the ears are left protected all the way. These Jabra corded headsets are integrated with noise-canceling technology as the microphones are delicate to eliminate all the distortions and deliver crystal clear sound. The other benefit they possess is that they are integrated with 3 years warranty that saves your early replacement cost.
Plantronics Black-Wire C710-M Corded Headset
Plantronics Black-Wire C710-M Corded Headset is a top-quality headset to manage your calls effortlessly. Plantronics manufactures their earpieces with durable and reliable materials that can endure the punishments of tough office environments. They are optimized for unified communications thus they can be connected with PC via USB and via Bluetooth to mobile phone and tablet. They are compatible with Windows and Mac OS. Enjoy smart sensor technology that lets you answer a call by simply putting on the headset and pause the media playback by taking it off. They are the most productive and versatile corded headsets in the market. They provide you 10 hours talk time which is enough for a shift.
Plantronics Black-Wire C710-M is developed with high audio performance with Dynamic EQ and microphone frequency response of 100Hz-8kHz optimal for wideband voice telephony. The Dynamic EQ feature improves your voice pitch when on calls and automatically equalizes the EQ settings when you are on call or listing to multi-media. These headsets offer truly outstanding audio experience making it ideal for the conference calls, webinars, and other multi-media. They are integrated with Digital signal processing (DSP) that promises you to provide natural sound to your ears. Moreover, these Plantronics corded headsets are built with hearing protection Sound-Guard that provides listening comfort and acoustic limiting protection against sounds above 118dBA. They are optimized for Microsoft Lync 2010 and Microsoft OCS 2007. They come with a limited warranty of 2 years.
Both Jabra and Plantronics headphones offer greater functionality, freedom, and versatility when it comes to accessing the best possible headset solutions to choose from. Depending on your budget and requirements, you can choose between both of these headsets as they would not let you down in any perspective. These both are packed up with easy-to-use and latest features thus will give you an excellent end-to-end experience. For more headsets range just visit at Find Headsets now and start shopping.
Should you get the iPhone 14 now that it is on Amazon India at the lowest price ever?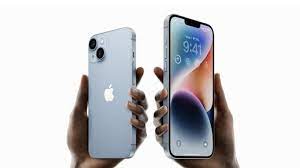 From Sneha Saha Amazon is currently offering the iPhone 14 for a discounted price. The official starting price for the recently released iPhone 14 is Rs 79,900. Amazon is selling the latest iPhone model for a significantly lesser price if the price is out of your price range.
The price of the iPhone 14's 128GB model is Rs 77400 on Amazon, which is Rs 2500 less than the device's original cost. Additionally, Flipkart and HDFC Bank are working together to offer a Rs. 5000 flat discount.
The price of the iPhone 14 has now decreased to Rs 72400 thanks to the bank deal, making it one of the lowest prices since it was first introduced. Both credit and debit cards from HDFC are accepted for the bank promotion. Therefore, now is undoubtedly the best time to purchase an iPhone 14 if you have been holding off for a while.
The newest iPhone 14, in contrast to the Pro models that include Dynamic Island, has a 6.1-inch liquid retina display with a wide notched design. It has the most recent iOS 16 software and an A15 Bionic chipset with at least 128GB of storage. The iPhone 14 comes with the same assortment of cameras as the iPhone 13—two cameras on the back and one front camera. Although the iPhone 14's battery performance is marginally superior than that of the iPhone 13's, the older iPhone model still performs admirably. The iPhone 13 is currently available on Amazon for Rs 65000 with some bank offers.
Qualcomm switches from the SD778G+ to the new Snapdragon 782G processor: Report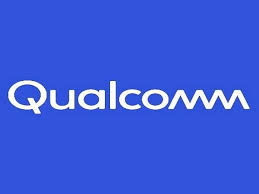 The newest SoC from American multinational business Qualcomm, the Snapdragon 782G (SM7325-AF), has been released. It is an incremental improvement above the Snapdragon 778G+.
The Snapdragon 782G, like the SD778G+, is a 6nm chipset with an 8-core Kryo 670 processor and an Adreno 642L, according to GSM Arena.
The CPU has the same core configuration as the 778G+: one Kryo 670 Prime core (Cortex-A78), which operates up to 200MHz faster at 2.7GHz; three Kryo 670 Gold cores (also Cortex-A78); and four Kryo 670 Silver cores (Cortex-A55), which operates up to 2.2GHz.
According to GSM Arena, its CPU is around 5% faster thanks to a modest increase in clock speed, and its GPU is reportedly 10% faster than the Snapdragon 778G+.
The 782G's Quick Charge 4+ (up to 50% in 15 minutes), Fused AI Accelerator architecture, Qualcomm Spectra ISP with triple 14-bit ISP compatibility, ability to process up to 2 gigapixels per second, and support for up to 200MP resolution are all similar to those of the previous SoC.
Five things to know about Apple's 2023 flagship smartphone, the iPhone 15 Pro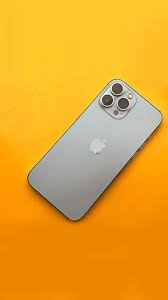 Currently available iPhone 14 Pro and 14 Pro Max models from Apple are unquestionably the best premium smartphones available. The hottest iPhones on the market, they have excellent cameras, an always-on display, and an interactive Dynamic Island. The 2023 iPhone 15 Pro, meanwhile, is already under development in Cupertino, and experts predict that it will differ significantly from the iPhone 14 Pro. Despite Apple's cloak of secrecy, there are several aspects of the iPhone 15 Pro lineup that are known.
According to some rumours, Apple's next Pro Max variant will be known as the "iPhone 15 Ultra." More specifically, Bloomberg's Ming-Chi Kuo asserts that the introduction of the Apple Watch Ultra may have contributed to the shift in the marketing moniker. The "Ultra" prefix increases the appeal of the iPhone Pro Max among high-end customers in addition to making it seem stylish. For instance, the Apple Watch Ultra is a pricey smartwatch, and the "ultra" designation enhances the perception of its "luxury" status among potential buyers. It is obvious that Apple wants the iPhone 15 Pro to stand out from the cheaper iPhone 15 model, thus altering the name from "Pro Max" to "Ultra" makes perfect sense.
The Apple Watch Ultra has a titanium shell, so it's possible that the more recent iPhone 15 Pro may as well. The back panel will however still be made of glass. Instead of a flat back panel like the iPhone 14 and iPhone 13 series phones have, the iPhone 15 Pro might sport a rounded one. Consider the design language Apple introduced when it unveiled the iPhone 5c. Despite being a low-cost phone, the iPhone 5C had curved edges on the back. Because the iPhone 15 Pro Max will be a large phone, consumers will be able to hold their phones more comfortably thanks to the rounded, curved back corners.
This tendency may continue into the next year with the iPhone 14 Pro range costing higher in various countries, including India. Popular anonymous industry insider LeaksApplePro recently tweeted that the manufacturing cost of the iPhone 15 Ultra will be significantly more than that of the iPhone 14 Pro Max. Although the price of the new Pro model is yet unknown, it is clear that the iPhone 15 Pro Max will probably be a costly gadget.