Munna S photography from Mumbai. The talent behind the camera making our celebrities look beautiful on camera is a small-town boy from Akola who made it big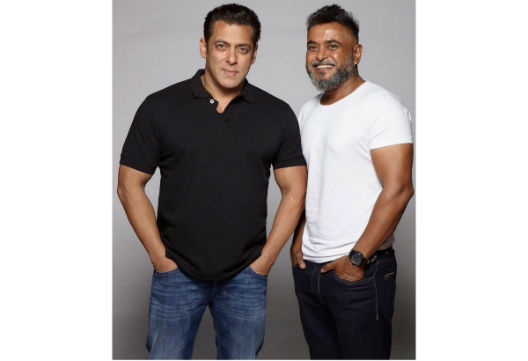 Munna S a photographer from Mumbai has been working as a photographer for over a decade now. His journey started in a small town Akola where he was first introduced to a camera. He belonged to a family which didn't have the financial condition to provide him a camera. But what others would have thought to be a dead-end Munna saw as just an obstacle. He continued to follow his passion and didn't give up, he continued to hustle and struggle until he would achieve his dream of being a top-class photographer. From the time when he didn't have even two hundred rupees which would teach him photography, he started his journey and now has made his name as one of the most demanded photographers in the industry. His passion fueled his way to success. Munna has proved his skills in the industry and working in the industry for over a decade has worked with celebrities such as Salman Khan, Amitabh Bachchan, Ranbir Kapoor, Sonakshi Sinha, Anil Kapoor. His work does not revolve around just celebrity photography but instead, he has worked with brands such as La Rive, Signature, Filmfare and Suzuki. He believes photography stole his heart the first time he peeked inside a studio and ever since then he has been clicking photographs which he loves. Even in the busy schedule of a successful celebrity photographer he manages to take time out for artistic photographs that fulfill the creative urge in him. When asked about his style of photography, he says his inspiration comes from the search for perfection. Every photograph that he takes, he learns from his mistakes making every photo his best one. It took him a while to reach the stage he is in but he has shown the aspiring photographers that with dedication and practice it does not matter where you belong to. From a young boy from Akola to a photographer working with A-listed brands and people of the industry he has made it big in the career.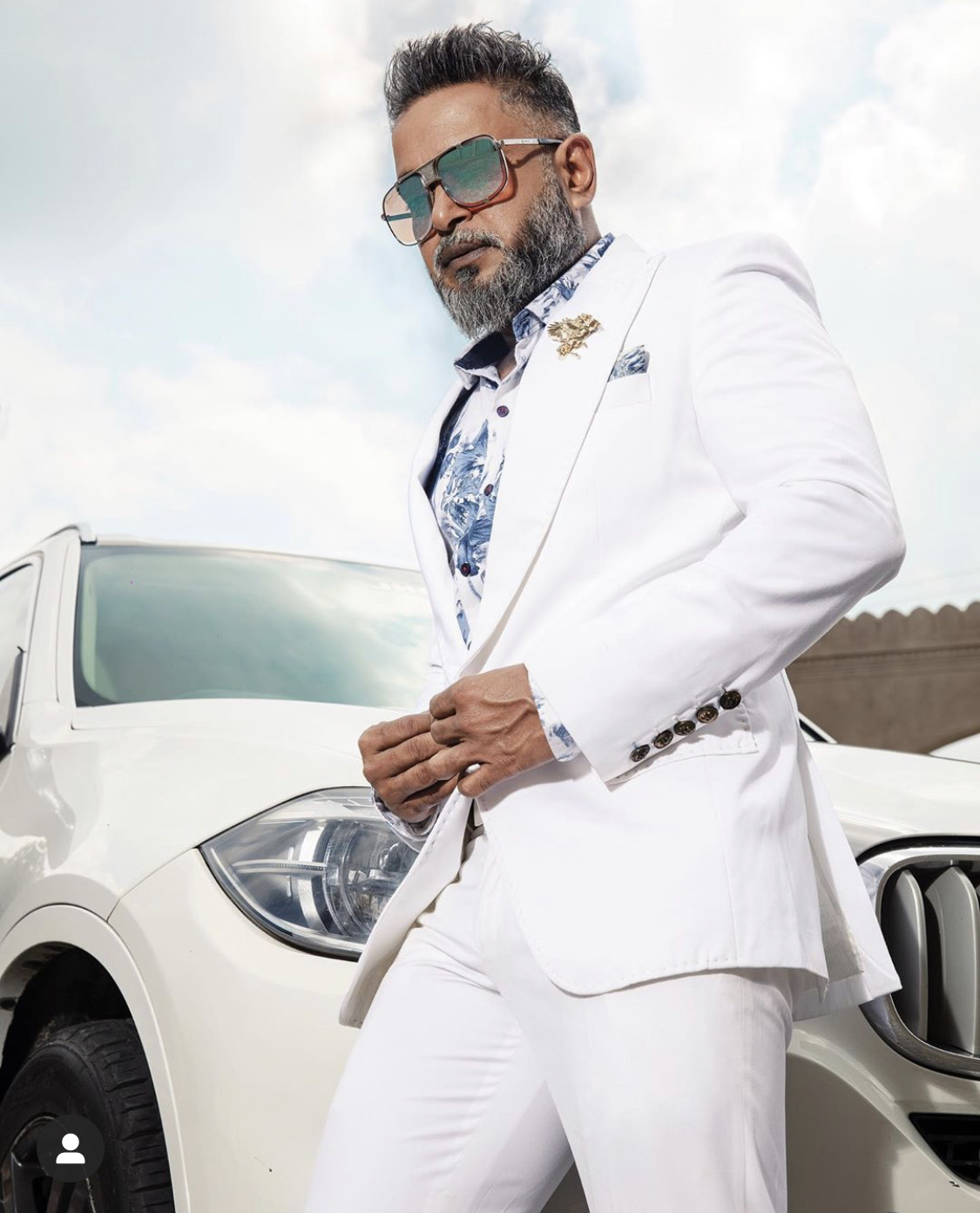 Another Celebrity in the list of people Munna has worked with is Chitrangada Singh. She is an actress, a model, and a face we all are familiar with. She has worked in major blockbusters such as Desi Boyz, Hazaaro Khawishein Aisi, I Me Aur Mae. She has been a critically acclaimed actress who has proved her worth at the Box office as well. She has had her face on magazines Femina, Women's Health and Vogue being a few of them. She has been a constant subject you will see in Munna S's photographs as they both have been working together for a long time now. They have done shoots together for real estate brands such as Adi Group and also Famous Designers such as Gauri, Nainika, Shantanu and Nikhil. When we look at photographs of celebrities we can't stop but admire the way they look but it is the job of a cameraman to make sure the celebrities look their best in their pictures. The photographer puts in all his efforts in making a picture the best it can be. But the responsibility of the photographer doesn't stop there, they need to make sure they can bring out the natural expressions in front of the camera. When working with celebrities it becomes difficult for the photographer to do so, to bring out the real person from within the stars they are photographing. But Munna has his secrets with which he has always been able to bring out a natural glow in the people he takes pictures of. Chitrangada has a beautiful smile we all agree, but it is the mastery of Munna which can showcase the charm of Chitrangada in her photographs. Munna is one of the photographers who are behind the stunning photographs of Chitrangada. In his career, Munna has not only just excelled in capturing the beauty of all the celebrities that he clicks but makes sure that the celebrities can be themselves and be comfortable in front of the camera. This helps him capture photographs bringing out a true smile.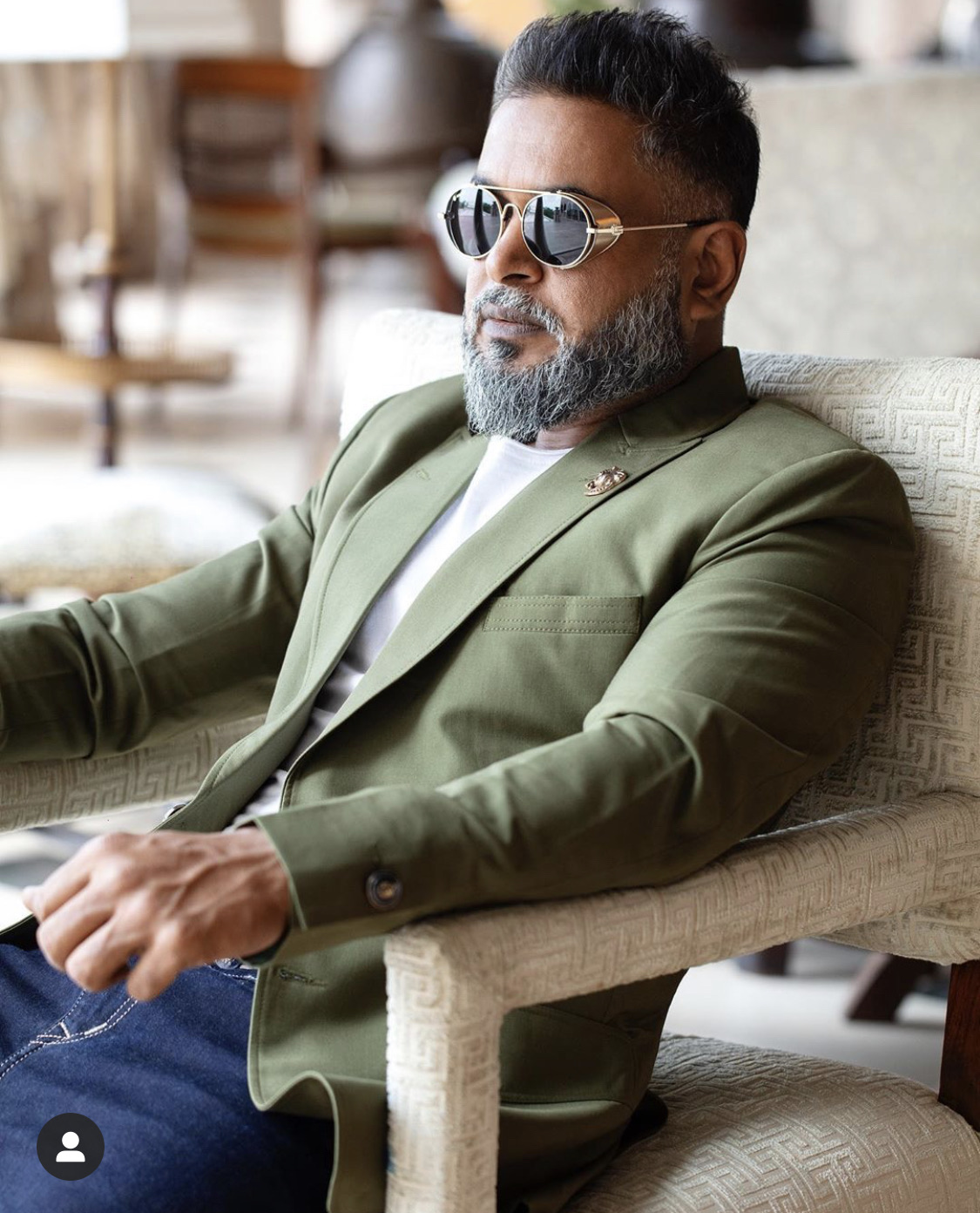 Coming from the bottom to the top Munna has learned how to evolve and develop his skills to a level where his photographs have a special touch to them his identity. But even after working at the top of the industry with celebrities and icons of the field, Munna has managed to still have a humble heart. He still smiles to all his fans and knows how tough it gets to reach the top. Every photograph of his emits the energy this photographer has in him which has brought him to the top. On his journey from the small City of Akola to a photographer in the city of Mumbai, he has managed to make a name for himself. His perseverance helped him fight and rise over the crowd.
IS APOSTLE JP M DINAYEN A TRUE MAN OF GOD OR A MEDIA CELEBRITY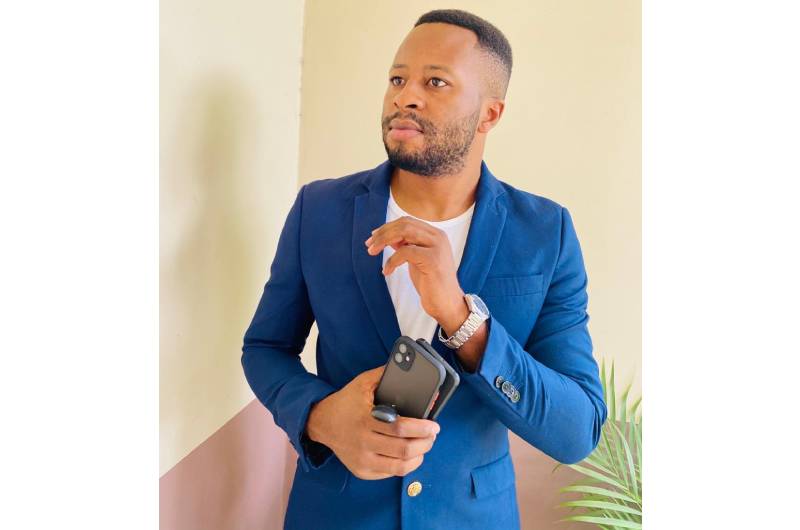 Since the past year we have seen many so-called "online prophets" rising from all over the globe to establish their ministries online. In this outbreak of prophets, we have seen many of their controversial gimmicks starting as small as showing off expensive clothing brands and their lavish lifestyles for all their followers to see (some of which are not really theirs), and ending as big as faking miracles of raising people from the dead or having a telephone conversation with God Himself.
It is safe to say we have seen all kinds of attempts at fame – so in this article we will be taking a close look at South African-based Cameroonian pastor – Apostle JP M Dinayen, founder of Dinayen TV and FOC Prophetic & Deliverance ministries – Could he be part of these "gimmick pastors" or could he be a beacon of hope for us that there are still true Men of God out there…
With allegedly 11 years of being in SA, the self-proclaimed "Apostle of Power" has had many well-publicised achievements in his ministry, which attracted both multitudes of followers and many adversaries. To mention a few of his alleged achievements, it is said that he is philanthropist by nature – allocating not less than hundreds of thousands (in US Dollars) of his ministry earnings to his charity department. But could this really be because he is passionate about helping the poor or is it just another media stunt to look good? We will leave that for you to decide..
It is also said that he is well-known for empowering the youth, according to a recent public statement made by his wife Prophetess Nam Dinayen. She also added that a month does not go by without the Apostle donating funds to more than 12 families. Could it be that he loves the poor that much? Or is it a way to win the public over? Again, we will leave that for you to decide…
After an analysis of his lifestyle, our team found that the pastor is quite well-off, driving a latest Range Rover Sport with a classic Mercedes Benz C-Class and living in a world class estate, our doubts about him began to increase. Where could the money to fund these expensive assets be coming from? Some say he is also a businessman, some say he is a forex trader, some say this is money made from the church but the main question is: what do you say?
He is very controversial on social media popularly known as the "Gucci prophet" with many picture dressed in luxurious brands. He has also been highly ridiculed for his controversial haircuts – with many saying no pastor should cut their hair like he does.
With all this information at hand – ripped jeans, expensive cars, strange haircuts, flashy houses; would you say Apostle JP M Dinayen is a true Man of God or just another social media celebrity?
Feel free to drop your comments below and let us know what's your take on Apostle JP M Dinayen…
'Jeopardy!' taps former champion Buzzy Cohen as guest host for 'Tournament of Champions' in next month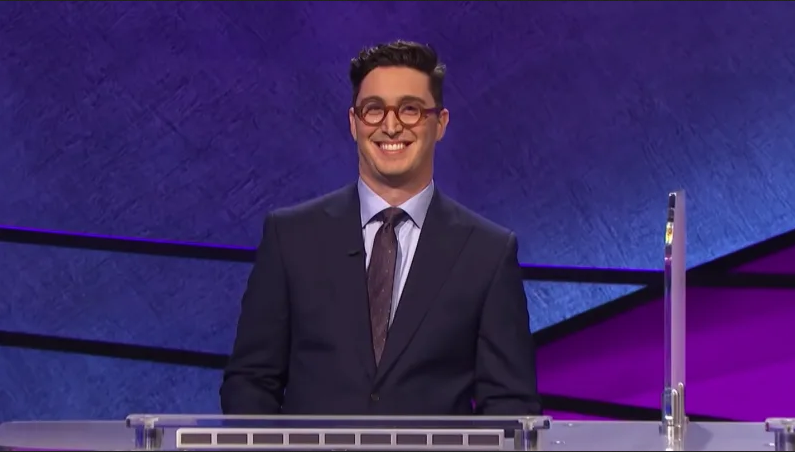 Previous "Risk!" champion Buzzy Cohen has been tapped to guest host the show's upcoming Tournament of Champions.
The fan-favorite winner of 2016 who proceeded to win the following year's tournament will take over guest-hosting duties as a feature of the growing roster of guests getting behind the podium to fill in for the late Alex Trebek, who passed on at age 80 after a protracted fight with stage 4 pancreatic cancer.
As per People, Cohen will guest host the show beginning May 17 through the 28th and direct the tournament that will see returning champions compete against champions compete against to see who is the best "Jeopardy!" player among them.
The outlet reports that Cohen's extended role on the show implies he'll be working intimately with writers and producers and therefore disqualified himself from showing up as a "Jeopardy!" contestant in the future. Luckily, Cohen has effectively substantiated himself on the famous game show's stage multiple times.
"Buzzy has been where each of these champions is, so it'll be comforting for the contestants to see a familiar face behind the lectern," "Jeopardy!" executive producer Mike Richards told the outlet in a statement. "We will miss seeing him compete, but we look forward to seeing how he uses his quick wit and personality as guest host."
This year, 15 past winners will go head-to-head for the tournament's grand prize of $250,000 that will be matched and donated to the Hope of the Valley Trebek Center for the Homeless, an office named after the long-lasting host of the show that helps vagrants through different charitable services.
Right now, NFL star Aaron Rodgers is acting as guest host of "Jeopardy!" yet he'll need to hang up his hosting cap soon to clear a path for an alternate guest judge. In any case, Rodgers recently indicated that he'd take the necessary steps to be made the lasting host of the competition show.
Up until this point, however, the popular game show has not declared any plans to install a permanent host, picking rather to continue to welcome on celebrity guests. In any case, fans as of late appealed to for "Reading Rainbow" and "Star Trek: The Next Generation" actor Levar Burton to take on the job.
Looking For Songs To Obsess Over? Nazara From Ahmad Rubani Is The Perfect Choice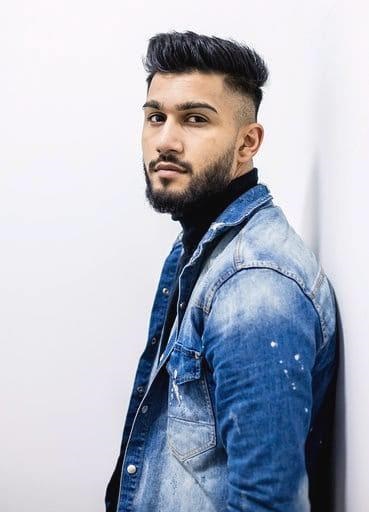 Song is a daily part of almost every ones life, they listen to it while going somewhere, partying vibing with their best friend or their significant other, studying, and so on. It is so important that now music artists are rising as important people who contribute to shaping the minds of the younger generations. Though it influences the older ones too, the present generation focuses more on it like wet clay. There is a great essence in good songs because it becomes a daily part of your life without you even realising it. Ahmad Rubani is a talented artist because his songs are not only relatable but also products of years of experience.
Ahmad was only a kid when his father used to sing to him. It never really left and soon he was the one who adopted the same habit. Realising that he was indeed talented with an outstanding voice, Ahmad made a firm decision to continue as a music artist. He was a natural, and soon he learned something about lyrics to continue further.
For as long as he can recall, Ahmad has wanted to make people happy with his songs. He believes that negativity is a big factor to pull you down but if you want to achieve something in life, one must learn to keep away the discouraging words people say and embrace the support your family and friends provide you with since these things are the biggest assets. One of his biggest achievements is travelling to places like Holland, Pakistan and Saudi Arabia full form in front of thousands of people.
Not every music Artist is down to earth. Ahmad Rubani on the other hand is humble and glad that his fans support his work, he would have been nowhere without them. He has a well thought out idea about how he can perform at a global level. You can relate to his songs and keep listening to it over a loop yet you won't be bored of it, that's the magic of his voice.
His positive attitude towards life often leaves people baffled. How does a man stay calm after having a lot of pressure from the industry? Passion. Ahmad Rubani does not perform for the events to earn all the time, he does it simply out of pure passion. He wants to sing his heart our, feel the words and comprehend the meaning through his skills. This is clearly visible at all times. His song Nazara is one great example why he is rising in popularity so soon. Hum Rubani's songs and sing away your troubles!