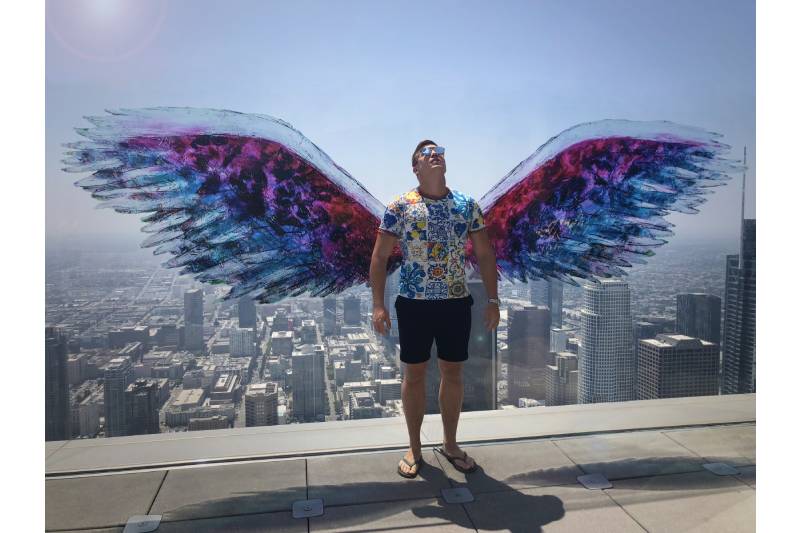 Rasmus has laid out a few qualities that he thinks must be possessed by an extraordinary travel influencer.
Many industries are growing each day, looking at the numerous advancement and developments it makes as times keep changing. But, only a few know how to leverage such growing times in a world that is moving more towards becoming digital entirely. The travel industry has also seen many advancements in recent times which has motivated more people to get into the same. The growth of travel influencers is also a sight to see where many people are entering the industry with the aim to offer their creativity to the industry and explore the world in their own style. Rasmus Peter Kristensen is one such travel influencer who has been making efforts to popularize the travel industry on a much higher level, not just by visiting all the places in the world with his wife, but also by founding a page on Instagram called "Resort".
More than anything else, Rasmus found life in travelling. Through the many expeditions in life and the many adventures he took through travelling, all that made him feel alive. He has met so many people during his journeys that have made him interact with them and create a connection with all those unknown people at unknown places. He created Resort on Instagram with the aim to bring together many travel lovers so that they can together come forward and share their travel stories with others and help them map out the best of the world resorts, hotels and unique locations.
Today, Rasmus is an excellent travel influencer also because of certain qualities he possesses in himself. He points out a few qualities that, according to him, must be in any aspiring travel influencer.
● Passion: Passion can only be developed when one ultimately gets drenched in love with travelling. When people take small steps and decisions to travel the place of their choice, fall in love with the various locations, and the locals of that place, they start feeling passionate about it, says Rasmus.
● Engagement: Clicking pictures or taking videos doesn't end the responsibilities of a travel influencer. They must make content that in many ways can engage their followers and gain more traction online through creating unique travel stories.
● Marketing abilities: With having a passion for travelling, one must also develop marketing skills and knowledge as a travel influencer, because that will help them to market their content effectively across mediums, points out Rasmus.
● Authenticity: People get attracted more to the ones who try to keep it as real as possible. As a travel influencer also, they must be authentic with the information and the travel stories they share with others. People must find genuineness in their experiences, recommendations, etc. to trust their views, says Rasmus.
Meeting people all over the world and making memories along with his wife on the various travel expeditions keeps Rasmus high on energy always and loves to share all his experiences with people through Resort to influence and inspire more and more people.
Instagram @Resort