On a mission to popularize travel amongst everyone is Rasmus Peter Kristensen, a travel influencer who owns an Instagram page called "Resort"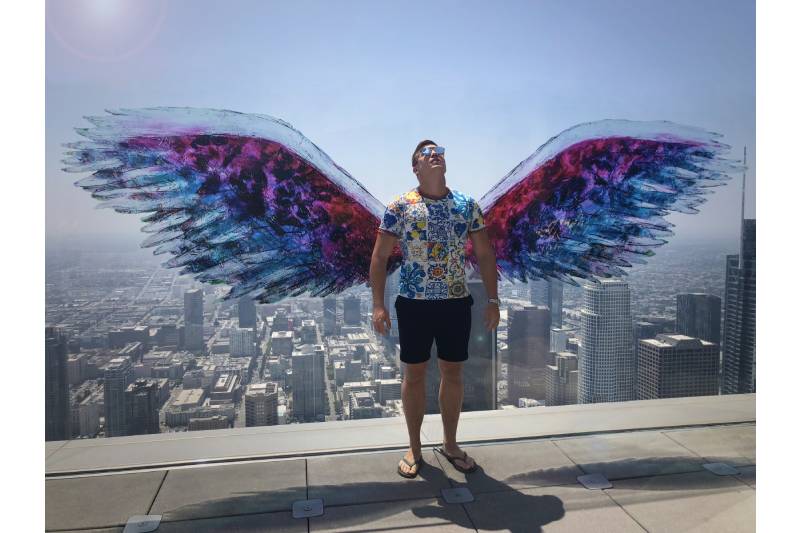 Rasmus has laid out a few qualities that he thinks must be possessed by an extraordinary travel influencer.
Many industries are growing each day, looking at the numerous advancement and developments it makes as times keep changing. But, only a few know how to leverage such growing times in a world that is moving more towards becoming digital entirely. The travel industry has also seen many advancements in recent times which has motivated more people to get into the same. The growth of travel influencers is also a sight to see where many people are entering the industry with the aim to offer their creativity to the industry and explore the world in their own style. Rasmus Peter Kristensen is one such travel influencer who has been making efforts to popularize the travel industry on a much higher level, not just by visiting all the places in the world with his wife, but also by founding a page on Instagram called "Resort".
More than anything else, Rasmus found life in travelling. Through the many expeditions in life and the many adventures he took through travelling, all that made him feel alive. He has met so many people during his journeys that have made him interact with them and create a connection with all those unknown people at unknown places. He created Resort on Instagram with the aim to bring together many travel lovers so that they can together come forward and share their travel stories with others and help them map out the best of the world resorts, hotels and unique locations.
Today, Rasmus is an excellent travel influencer also because of certain qualities he possesses in himself. He points out a few qualities that, according to him, must be in any aspiring travel influencer.
● Passion: Passion can only be developed when one ultimately gets drenched in love with travelling. When people take small steps and decisions to travel the place of their choice, fall in love with the various locations, and the locals of that place, they start feeling passionate about it, says Rasmus.
● Engagement: Clicking pictures or taking videos doesn't end the responsibilities of a travel influencer. They must make content that in many ways can engage their followers and gain more traction online through creating unique travel stories.
● Marketing abilities: With having a passion for travelling, one must also develop marketing skills and knowledge as a travel influencer, because that will help them to market their content effectively across mediums, points out Rasmus.
● Authenticity: People get attracted more to the ones who try to keep it as real as possible. As a travel influencer also, they must be authentic with the information and the travel stories they share with others. People must find genuineness in their experiences, recommendations, etc. to trust their views, says Rasmus.
Meeting people all over the world and making memories along with his wife on the various travel expeditions keeps Rasmus high on energy always and loves to share all his experiences with people through Resort to influence and inspire more and more people.
Instagram @Resort
How to Do Bridal Makeup Properly Explained by Mona Bahram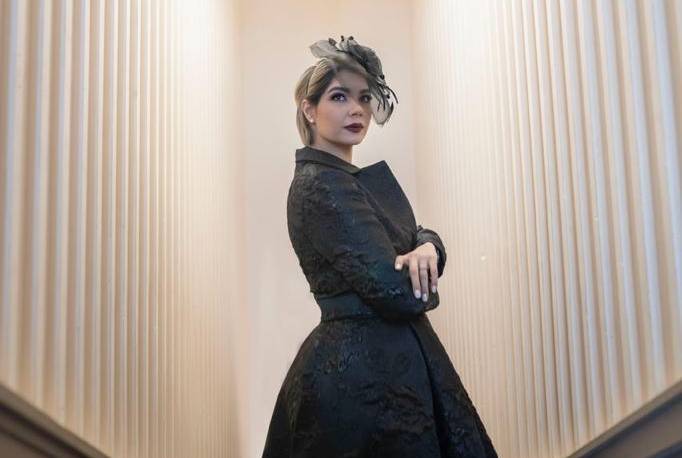 Mona Bahram, the founder of the first beauty school in Iran and one of the most successful Iranian women, explains a trick to make the bridal makeup more beautiful.
On your wedding day, you are in the center of everyone's attention all day long and each of your guests has an opinion about you and you should pay special attention to the makeup in all respects, said Mona Bahram.
She added, it is the wish of every wedding to have the most beautiful and lasting photos of its celebrations. But such a dream is not possible without proper makeup and clothes. You do not need to have expensive makeup and extra special clothes.
The most important part is the color of the bride's skin
It does not matter how shiny your lips are or how big your eyes are, you cannot be beautiful if your skin color is not right or oily or colorless. Your priority should be to make sure your skin looks great, then go for your lips, eyes and first.
The best way to make up the eyes and lips
The basic rule of makeup is to recognize your eyes or mouth. Working too hard on both can make your face look ridiculous. If you decide to do a lot of makeup for your eyes, it is better to use soft colors for the lips.
Use eyelash curler for bridal makeup
Make your eyes more beautiful with eyelash curler
Curling your lashes will make your eyes bigger. To increase the efficiency of the formula, heat it with the heat of a hair dryer before using three. Before using it, try it on your wrists so that it is not too hot. Another way is to use false eyelashes for this big day.
Just like painting a foundation wall, you can do it. The best way to prevent eye shadow from spreading is to use shadow foundation. The foundation fills in all the lines and pores of the skin and the cosmetics sit well on your skin without much effort.
A trick to keep lipstick
Exfoliate your lips with Vaseline on your wedding day. Brush it gently with an old toothbrush with slow movements on your lips.
Fill the inside of the lips with lipstick when applying makeup.
Apply lipstick or lip gloss on it. Lip liner is a key way to stabilize the color of the lipstick.
Carry a lip liner with you to extend it if needed throughout the day.
Exfoliate the bride's skin weeks before the ceremony
To make sure your skin stays in the best condition, exfoliate your neck once or twice a week in the months before the wedding. You can mix sugar with coconut oil, grape oil or even olive oil to make your own peeler or buy it from abroad.
Teeth whitening
One of the best ways is to see a dentist. You can also buy teeth whitening in the market. But be careful not to overdo it.
Follow Mona Bahram on Instagram https://www.instagram.com/monabahram_mua/
6 Ice as Changed The Art Of Jewelry Making For The World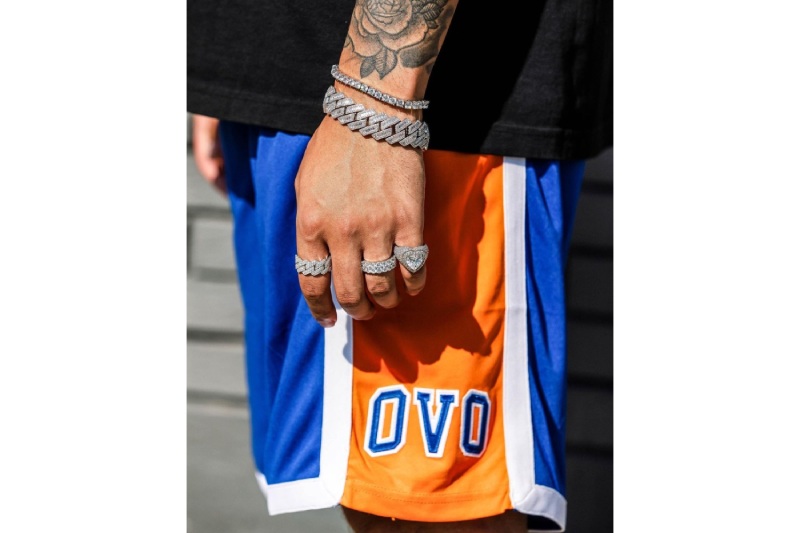 A perfect jewelry is made with precision, time, expertise, love and passion. At 6 Ice these qualities seem to be reflecting from all their products. They are market leaders in premium gold products and this hasn't become overnight. It has been as a result of their constant endeavor to deliver quality jewelry products for men who love Hip Hop fashion.
Truly Urban Designs
The designs of 6 Ice are truly urban in their make. Their understanding of urban jewelry is top notch. It is the reason why their designs are true to the time and yet are timeless. They are champions of Yellow and White jewelry in plated forms, Solid gold options and Vermeil.
Longevity Ensured
The process adopted by 6 Ice is such that the products are long lasting and durable. They ensure that customers get certified 14K to 18K gold jewelry. The products are PVD coated which is the top standard available in the market today.
Paperwork Done Right
One of the fears of customers while buying jewelry is that of the quality of the product. There are lots of fake products available in the market that pass off as genuine. But 6 Ice ensures that customers get absolutely genuine stuff.
Company has been passed by the Jewelry Vigilance Committee and the Federal Trade Commission. Their imitation of cubic zirconia stones is unparalleled. Anyone who has seen the real ones would vouch for 6 Ice made stones.
Website – https://6ixice.com/
Instagram – https://instagram.com/shop6ice
Terrance Daniel Styling in the "Felix" AGEMBRAND Brimless Cap in New York City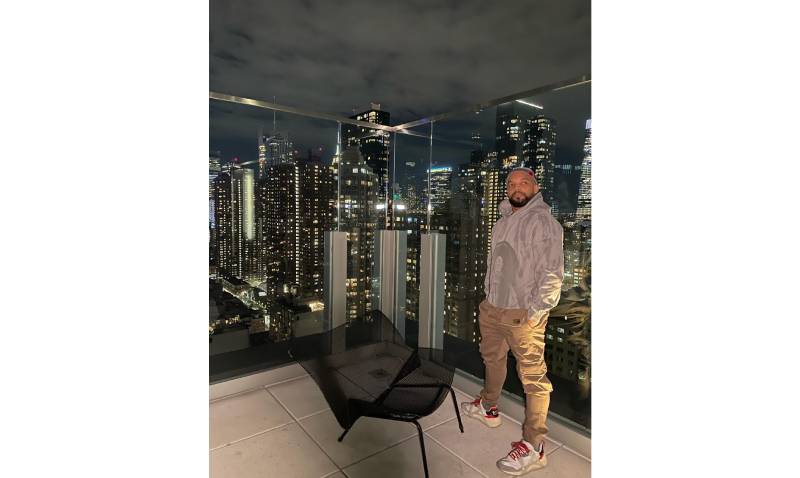 Terrance Daniel wearing one of his new brimless caps named "The Felix" was spotted in New York recently, and we think the new look tripled his swag.
In an Instagram post, the CEO & Founder wrote, "bout to be Out in these streets."
The AGEMBRAND founder was out in New York City meeting the press and promoting the latest installment of his Youtube Series titled "Miami Undercover Ep. 1. He partnered his athleisure look with a black throwback Lululemon hoodie.
The entrepreneur also made appearances at The All-Star game in Cleveland, Ohio where he also did a shoot with Vents Magazine. He was interviewed speaking about growing up in his hometown in Ohio. He looked stylish in his Cleveland All-Star themed sweatshirt. He can can go from athletic to sleek casual wear in a New York City second. "I've lived in so many climates, I love changing it up with the seasons and fashion."
Miami beach season is right around the corner, and we already know Terrance Daniel lives for the beach life. It'll be interesting to see how he embraces the warm weather when he heads back to Miami to launch the premiere of the new Youtube series.