Talking Turkey with Kanthi, gets award in UAE
In the last one-and-half-year since its launch, there have been many key points for Power Sportz—the world's first web TV dedicated to sports. Because of its engrossing and kaleidoscopic programs, the channel has surged in popularity, in India and overseas. The average monthly users of Power Sportz have reached 10 million.
Power Sportz unique World Cup coverage by roping in international legends like Desmond Haynes, Clive Lloyd, Andy Bichel, Tony Dell, Gary Cosier has been highly praised by fans. The live studio coverage from the sleek Gurugram Studio with former Indian players like Nayan Mongia, Sadanand Viswanath, Atul Wassan, Vijay Dahia, Vivek Razdan, and the young Unmukt Chand was an instant hit during the ICC Cricket World Cup.
Looking at the immense potential of the Power Sportz programs, the ride-sharing agglomerate in the Middle-East, Uber-Careem has signed with the channel for content sharing. Select programs of Power Sportz will now be enjoyed by Uber-Careem's clients as part of their in-ride entertainment package. The content would be shared in the Middle-East and 15 MENA countries Uber-Careem has a business in.
Talking Turkey with Kanthi, the flagship show of Power Sportz
The numerous offerings from the channel are no less than pageantry, and standing out is the weekly sports debate show "Talking Turkey with Kanthi". Hosted by Kanthi D Suresh, the founder, and editor-in-chief of Power Sportz, the show drills down to any issue that is inimical to Indian sports. Hosting an elite panel of guests, "Talking Turkey with Kanthi" has so far highlighted several burning issues of Indian sports.
Talking Turkey with Kanthi rides on Kanthi's ability to beat anyone to the draw, which is a treat on investigative journalism. Several of the episodes have gone on to become trending news on social media, mainly Twitter and Facebook.
According to a recent #trending on Twitter, Talking Turkey with Kanthi is all set to receive a Presidential award in Dubai for being a runaway success. Many people have commented on the trending Hashtag saying that Kanthi D Suresh would be feted in a ceremony in Dubai in Mid-September.
However, this is not the first stance where Kanthi is going to be felicitated. A Cabinet Minister of Haryana government has already awarded her a few days back for achieving so much as a woman entrepreneur.
For their annual meet on entrepreneurship, the IIT Kanpur also invited Kanthi D Suresh to talk about her journey in front of a young crowd who would take the reins of the country in the future. It was a platform where many Indian greats had delivered speeches in the past.
Now, coming to the award in Dubai, it is not clear who would be that President to present the award to Kanthi. For that, we will have to wait for a few more days until the award ceremony takes place and the media covers it.
Tokyo Olympics: Momiji Nishiya, 13, became Japan's first gold medal winner in Skateboarding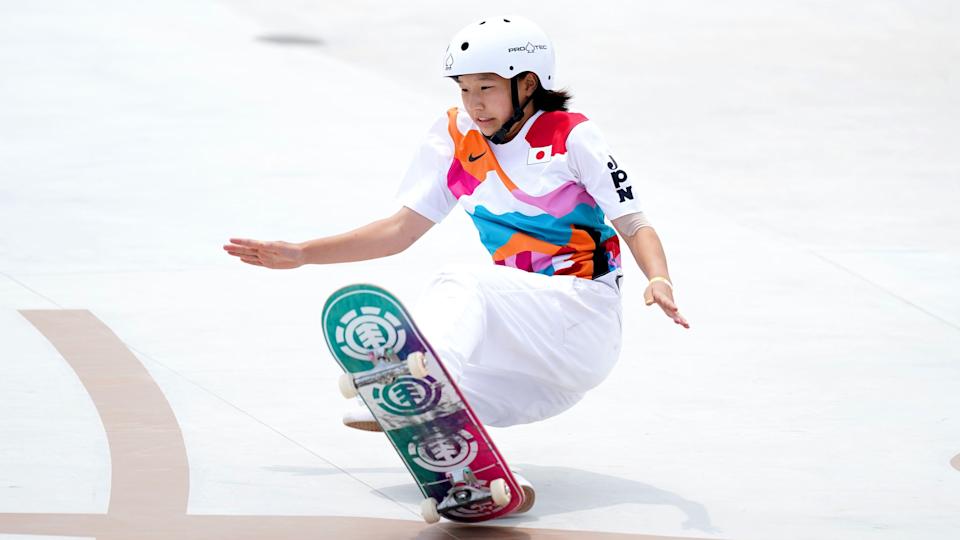 Thirteen-year-old Momiji Nishiya amazed during the Olympic women's skateboarding street competition. She coasted through a recreation center of rails, ramps and stairs meant to mimic city street parks at the Ariake Urban Sports Park.
At the point when she completed, she became Japan's most youthful ever gold medal winner and one of the most youthful Olympic champions ever.
Nishiya's success likewise sealed Japan's mastery of the street competition. It appeared at these Summer Olympics and coordinators trust it mixes the global sports with youthful energy. Truth be told, half of the women in the eight-skateboarder last were 16 or more younger.
Brazil's Rayssa Leal, a couple of months more younger than Nishiya took silver and another Japanese skateboarder Funa Nakayama won bronze. Nishiya's triumph came the day after Japan's Yuto Horigome took the gold in the men's street competition.
The game is one of a few new games at the Olympics this year including surfing, three on three b-ball and rock climbing.
Melvin Ingram is signing a one-year deal with Pittsburgh Steelers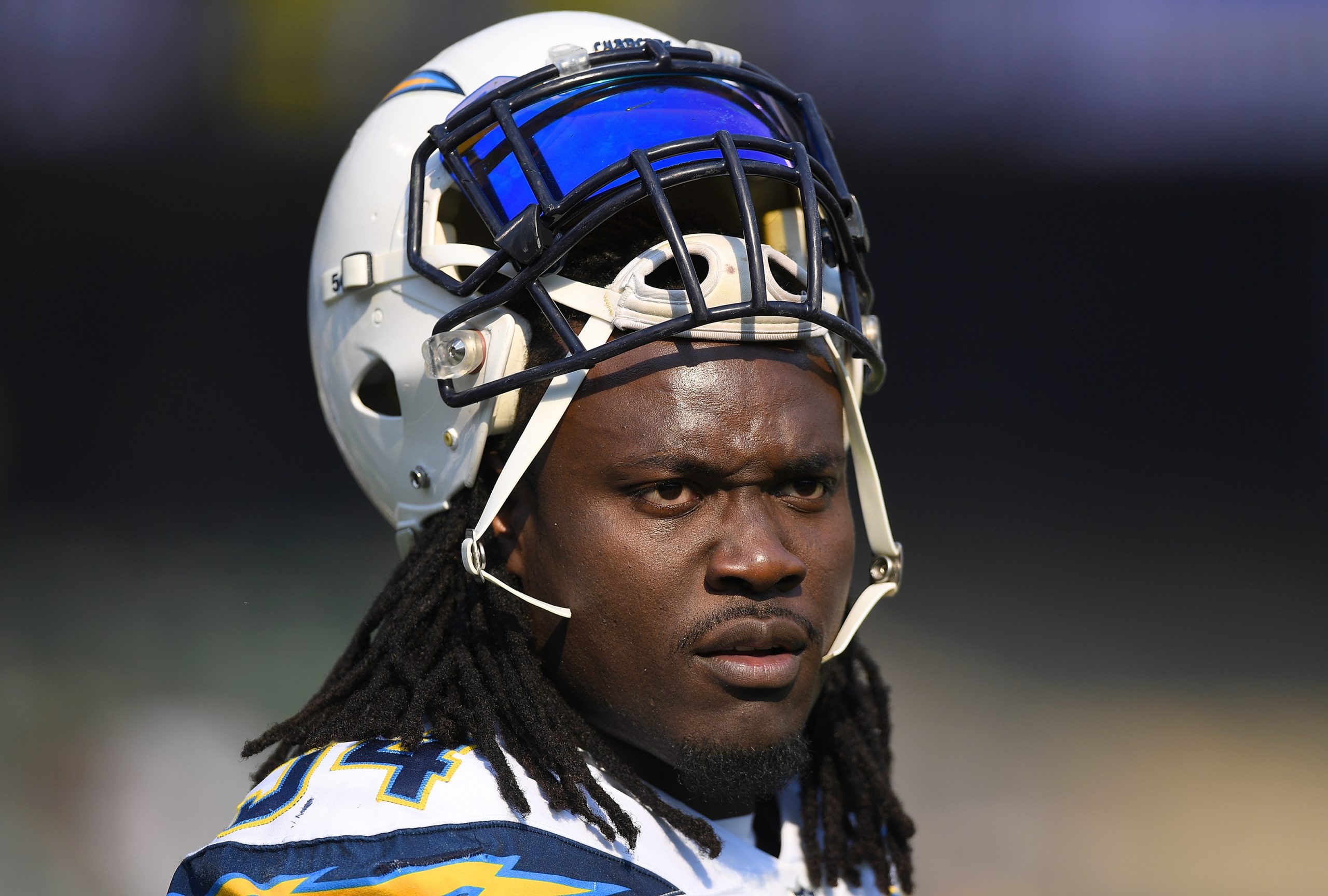 Melvin Ingram's first genuine taste of free agency endured well into July. It arrived at its decision Monday, with perfect timing to get pressed for a transition to western Pennsylvania.
Ingram is signing a one-year deal the Pittsburgh Steelers, NFL Network Insider Ian Rapoport announced. The signing came following Ingram's Monday visit with the club.
Ingram had likewise attracted interest from the Chiefs and Dolphins this offseason, and will fill a hired soldier like requirement for the Steelers. Pittsburgh was looking for a veteran contributor on the edge following the free-specialist takeoff of Bud Dupree , while Ingram was in quest for work in the wake of going through his whole nine-year NFL career in Southern California with the Chargers.
Ingram is one sack short of 50 for his career, and with an opportunity to play inverse T.J. Watt, it's probably he'll arrive at that achievement in 2021, if he can stay sound. Ingram was limited to seven games last season because of a determined knee issue in 2020, his last mission with the Chargers.
With Ingram having signed on the dotted line, all that is left for the veteran to finish is a proficient move to Pittsburgh. Steelers rookies on the block and veterans report to training camp Wednesday.
Somewhere else in NFL news Monday:
Minnesota Vikings defensive tackle Michael Pierce experienced a calf injury while preparing this late spring and his accessibility for the beginning of camp is in question, Rapoport detailed, per a source educated regarding the circumstance. Penetrate could miss time during camp, yet the injury isn't required to save him off the field for the 2021 ordinary season. It's a fascinating if not disappointing piece of information for Pierce, who was a critical expansion to the Vikings' list over a year prior however presently can't seem to play a game for Minnesota. In the wake of filling in as a dependably successful inside safeguard for Baltimore, Pierce marked a three-year, $27 million arrangement with the Vikings in March of 2020, however quit the 2020 season because of the COVID-19 pandemic. He's met another obstacle not long before the beginning of camp in 2021.
In the midst of distress over his agreement, New England Patriots star cornerback Stephon Gilmore is available to a multi-year expansion or a one-year hop in compensation for 2021, NFL Network's Mike Giardi revealed. The lasting Pro Bowler is set to make $7 million in what is the last year of his arrangement, definitely not exactly remarkable friends at his position. He's because of report to instructional course July 27, giving the two sides to pound out an understanding, Giardi added.
Geno Atkins is as yet searching for another group. He'll begin effectively looking in no time. The previous Cincinnati Bengals guarded tackle was cleared for all football movement in mid-June, Rapoport revealed, in the wake of experiencing a torn rotator sleeve last season. Atkins, 33, will start taking visits and gauging interest from groups soon, Rapoport added. The veteran DT had spent the whole of his 11-year profession in Cincinnati prior to being delivered in March.
The Jacksonville Jaguars consented to terms with first-round running back Travis Etienne on his four-year freshman arrangement, Rapoport detailed.
The Miami Dolphins marked tackle Timon Parris. The 25-year-old hostile lineman went through last season with Washington and has played four vocation games.
Lewis Hamilton and Max Verstappen wins British Grand Prix after high-speed collision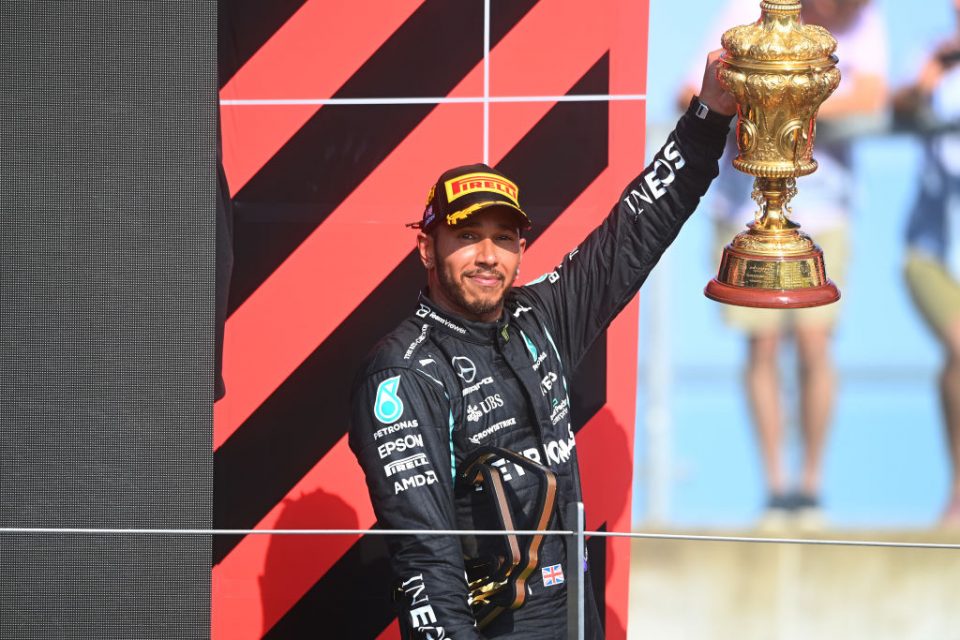 Formula One world champion Lewis Hamilton and Max Verstappen, who is leading the drivers' title this season, were engaged with a high-speed collision on the initial lap of the British Grand Prix on Sunday.
Hamilton was given a time penalty however in a dramatic conclusion to the race, the Mercedes driver overtook Charles Leclerc two laps from the finish to get his eighth British GP victory and reinvigorate his title defense.
Hamilton caused various endeavors to overtake Verstappen on that first lap and when the drivers showed up at Silverstone's Copse Corner, the Briton's front-left wheel contacted the Red Bull driver's back-right tire.
Verstappen spun off the track and across the gravel prior to colliding with the boundaries, however the Dutchman had the option to leave his wrecked car.
The race was suspended with Ferrari's Leclerc ahead of the lead.
"Following an assessment by the trackside doctors at Silverstone Circuit Medical Centre, Max Verstappen has been taken to a local hospital for further precautionary tests," tweeted Red Bull later on Sunday.
Verstappen tweeted from hospital that he was "ok" and that he trusted Hamilton's festivals subsequently to be "disrespectful."
"Glad I'm ok. Very disappointed with being taken out like this," he said.
"The penalty given does not help us and doesn't do justice to the dangerous move Lewis made on track. Watching the celebrations while still in hospital is disrespectful and unsportsmanlike behavior but we move on."
'Desperate move'
Red Bull team principal Christian Horner said Hamilton had been "completely out of order."
"Everyone who's driven that corner knows you don't stick a wheel up the inside at Copse," Horner told Channel 4. "He's put him in the fence. Thank god he's not been hurt. It was a desperate move."
Race stewards then, at that point gave Hamilton a 10-second punishment for the occurrence with Verstappen.
"I was ahead coming in there," said Hamilton in a radio call with his team. "It was my line. I was giving the guy space."
In spite of the penalty, Hamilton pursued down Leclerc and on lap 50 swept past the Ferrari – on Copse Corner, everything being equal, – to start to lead the pack and afterward secure his 99th race triumph, with the Briton's Mercedes partner Valtteri Bottas finishing third.
Hamilton's win gave him 25 points to put him only eight behind Verstappen in the drivers' standings.
Sunday's race was gone to by 140,000 individuals, as per organizers at Silverstone.