Why Chris Cunningham Believes Being A People-person Was Key To His Success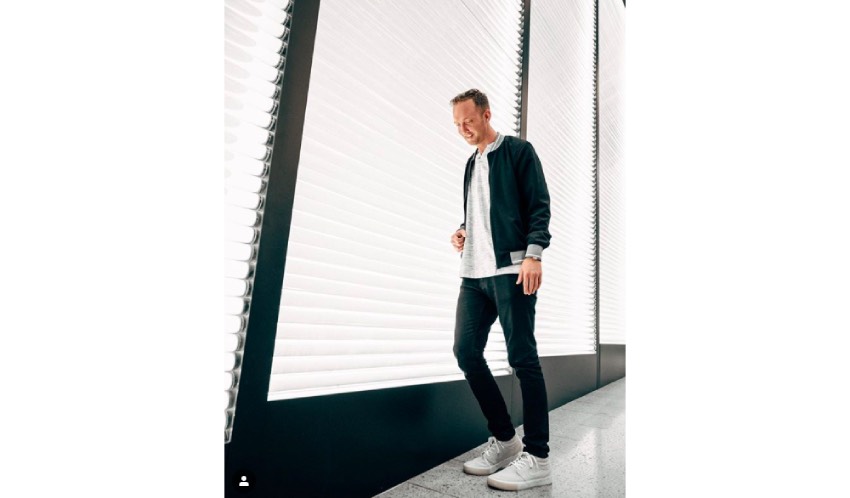 Chris Cunningham graduated from Virginia Tech with a double major in Business Management and Global Business. He started his tech career at Cvent, where he became one of their youngest managers and helped them grow as they went public (NYSE). Currently, he's Vice President of Business Development at Elevator Studio and runs massive influencer marketing campaigns for Dan Blitzerian's Ignite, LYFT, 1st Phorm, and many more!
Chris Cunningham began his tech career at Cvent, where he became one of the youngest managers and helped them grow as they went public (NYSE). He moved on to help start ClickUp in San Francisco and head Business Development there. Now he's Vice President of Business Development at Elevator Studio and runs massive influencer marketing campaigns for Dan Blitzerian's Ignite, LYFT, and 1st Phorm.
Chris Cunningham is the Vice President of Business Development at Elevator Studio and runs massive influencer marketing campaigns for Dan Blitzerian's Ignite, LYFT, 1st Phorm, and more. Growing up in a small town in Vermont, Cunningham went on to graduate from Virginia Tech with a double major in Business Management and Global Business. He started ClickUp in San Francisco and helped grow Cvent as they went public (NYSE).
What started you down your path?
Early on, I realized how powerful social media could be. I actually faked winning the lottery on social media, which got me a crazy number of followers and a ton of visibility. Seeing firsthand what social media could do, I felt like it was an area where I could really add value to people and help them achieve success.
What traits of yours do you think most contributed to your success?
My relationship skills by far. I stay in touch and add value to everyone. And really, I love being around people, it's as simple as that. I can grind 16 hours a day as long as I have other days in which I work 6 and spend time with friends.
Do you have any advice for others looking to do what you've done?
Add value to the most successful people you can get in front of. They will put you way farther ahead than any college or lessons you will get anywhere else.
Business Blurb Founder Brendan Cox Talks Social Media, His New Book And The Future of Influencers
If you haven't heard of Brendan Cox, you most likely have heard of Business Blurb. Cox founded the company alongside entrepreneur turned influencer Devin Caherly early last year. According to a Forbes interview, Business Blurb is solving "the gap between actual news and what gets said on social media." The New Jersey based media company has been compared to a modern day "Forbes" targeted at Gen Z by various publications.
What's next for Business Blurb:
When asking Brendan about the future of Business Blurb he told us, "Funny enough – I couldn't give you a definite answer for the future of Business Blurb. We are a media start-up and with the social media industry changing so fast it's hard to see where we will be in 5 years." He gave us some insight on some of the futuristic projects that they are working on that cater heavily to the Gen-Z audience, "Our text-line is essentially a news aggregator that texts you the top 5 trending business headlines every morning. Our team understands the power of text marketing in comparison to email marketing and we wanted to hone in on instant reach, fast open-rates, and legitimate engagement."
You recently launched a new book, tell us about it:
Cox recently launched his new book '365 Days of Social Posts For Real Estate Agents' which is a social media marketing book targeted towards real estate agents. Cox explained his motivation behind the book, "I genuinely noticed a need for content ideas and strategy amongst real estate agents." He continued, "Through my social media agency, Cox Visuals I work behind the scenes of business owners and realtors and this opened my mind to the concept behind this book. So many forward-thinking agents understand the power of building a digital footprint across various platforms but aren't sure where to start or what to post, and this is exactly what my new book guides agents through."
What does the future of influencer marketing look like:
Along with founding Business Blurb, Cox's day-to-day is his social media agency, Cox Visuals. Cox works alongside both businesses and influencers to help them leverage the power of social media. Cox told us, "We help influencers understand the full potential of their platforms through delivering brand marketing and social media expertise that will cultivate growth and monetization opportunities."
We hope to be able to keep you in the loop with his future endeavors here but also make sure to connect with him on Linkedin and Instagram. If you want to check out his latest book, grab a copy of '365 Days of Social Posts For Real Estate Agents' on Amazon.
BUGAEV ISLAM RUSLANOVICH: Entrepreneur turned influencer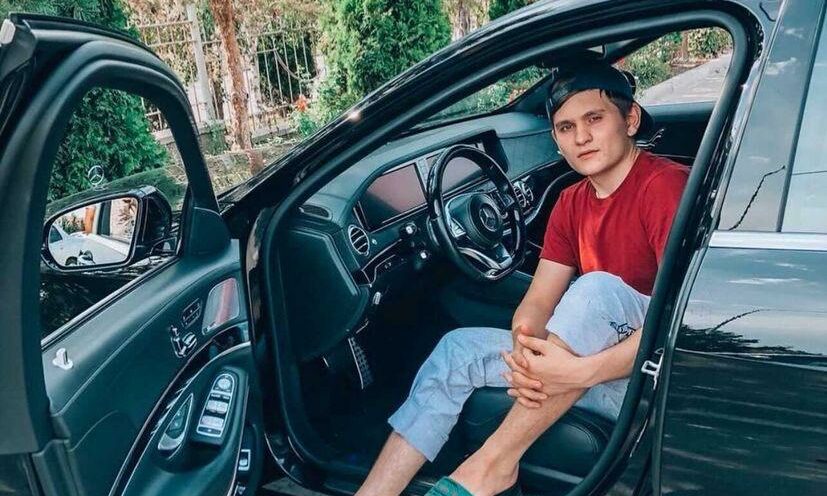 Bugaev Islam Ruslanovich is a social media Influencer, Tiktoker, Blogger, and a media influencer. Bugaev is super active on Instagram and Tiktok. He makes hilarious content with help of his wife and his child.
His content is becoming more popular in Tiktok and Instagram. Ruslanovich was born on 21.09.1999. He does wide range of content mostly fun videos. In one of the video he and his friends play basketball where if the ball doesn't fall in basket then they hit the cream. Dance moves done by him are funny and attracts the youth very well.
Bugaev plays wide range of sports. The most funniest part of his videos is locking up his wife locking up his pant with a big lock. All the other videos of his also popular and has many views. His comics are elevating and will always make us giggle all the time. He has a following of about 2.3 Million and still counting in a very less span. His posts are interactive and creative with relatable ideas. His constituency in tiktok has garner him in a different place and reputation.
Examining the knowledge of using the utmost decision-making power in small and large investments from the perspective of Mojtaba Shahdoost, an Iranian entrepreneur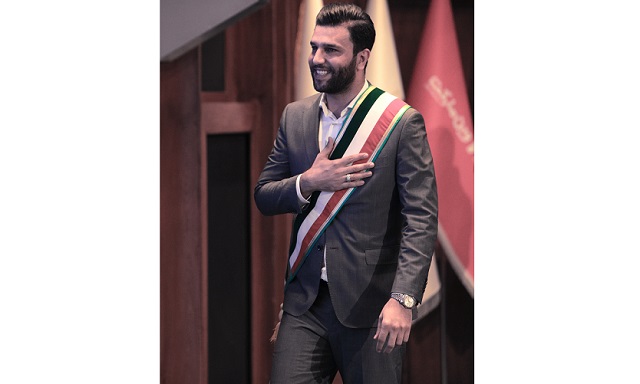 Earlier, getting rich was limited to middle-aged men and women. In the past decades, many people were surprised if someone got rich at a young age. But today the younger generation also has their own great success stories. The enrichment of young people can be attributed to the age of information and technology explosion today. The more you learn, the better your chances of success, and the Internet plays a big role. This more is learning and thirst for growth is the root of the success of successful people compared to previous generations.
Getting rich is a side effect of success in a field, but how is it really done?
Starting any new business requires capital, but not billions of dollars. The main capital of the people we know these days as successful and the capitalist is their financial intelligence, timing, initiative and risk-taking. When it comes to starting a new job and a business, in the traditional people, a shop, a stylish office, a general staff, and a go-getter are formed, which requires at least a few tens of millions of tomans of initial capital. But these days, when there is a lot of information in various fields on the Internet, you can start a business with little capital and get rich. who must test your abilities and start your own business with these ideas is you.
The Internet is a great opportunity to make a fortune in your individual pockets and you should take advantage of this opportunity. Let's be honest. It is easy to get rich through a profession. When we are looking for a good job, we often have dreams that do not come true in the beginning. The fact is that in the beginning you cannot have money and passion together. Today you can use many free resources to get a clearer picture of your current economic situation and career prospects, so you will be more comfortable when you are looking for a good job.
Make sure you make your decisions based on what you know to be true, and if you do not have a coherent plan, do not let your emotions overwhelm you. It does not matter if your knowledge of the field was acquired by studying for a master's degree at Sharif University of Technology or by enrolling in a course. Instead, you should have an acceptable level of knowledge of your field of work. Even cases with a purely theoretical approach can sometimes help you in real projects and set you apart from your peers. In addition, when hiring, your academic resume will have a better impact on the employer from unknown and even invalid work records.
If your first priority is to get rich and live comfortably in the future, do not pursue your interest in a particular field too much. Take a look at the results of research on the average income of different occupations to see which fields are closer to your interests and are more likely to get rich. For example, you are more likely to become rich as a financial engineer than a university professor. Choose the right place for a job. Go to a place where there are better and more jobs.
For example, as an expert on financial and stock market issues, there will be a better field of work and more growth opportunities for you in Tehran than in a small city. Start a personal business. Most successful people have a side income other than a fixed monthly salary, which sometimes earns them more. It takes a lot of focus and time and a lot of stress, but after a while it becomes profitable, you can see the result. In addition to earning more, you will have the advantage of being your own boss and setting your own working hours.
We suggest that you start your own business after gaining experience in a particular field and gaining knowledge of its various aspects. Invest in Financial markets is a great place to multiply your money. If you equip yourself with the necessary knowledge and are an opportunist, you will be able to earn many times your annual income this way. Buying and selling shares of reputable companies and bonds is a sure way to generate sub-income. For more risk-averse people, investing in the stock market will bring more profit. In addition, investing in gold and currency should not be neglected. These markets are surprisingly profitable in domestic or global economic crises. Invest in real estate.
Buying rental property or land in growing locations is an investment that you will always win. As the population grows and so makes the demand for housing as well as commercial real estate, you can expect a guaranteed profit. If you are not a risk taker, you can buy a rental unit, not only to increase your capital, but also to use its monthly rent. If you have enough time and energy and are looking for high profits, it is recommended that you build individually or in partnership. Take your time. Instead of wasting a few hours a day, try to plan your whole day. Use any time to learn topics such as economic mechanisms, stock market performance, simple and advanced mathematical models of financial analysis, and more. Avoid purchases that will go down in value in the future. For example, buying an expensive car is not economically viable, because regardless of the amount of work you do, after 5 years, the value it will decline greatly. I hope you have taken full advantage of my words.