Glashrs – Making buzz with his new song along with Drew Taylor "Where I Stand"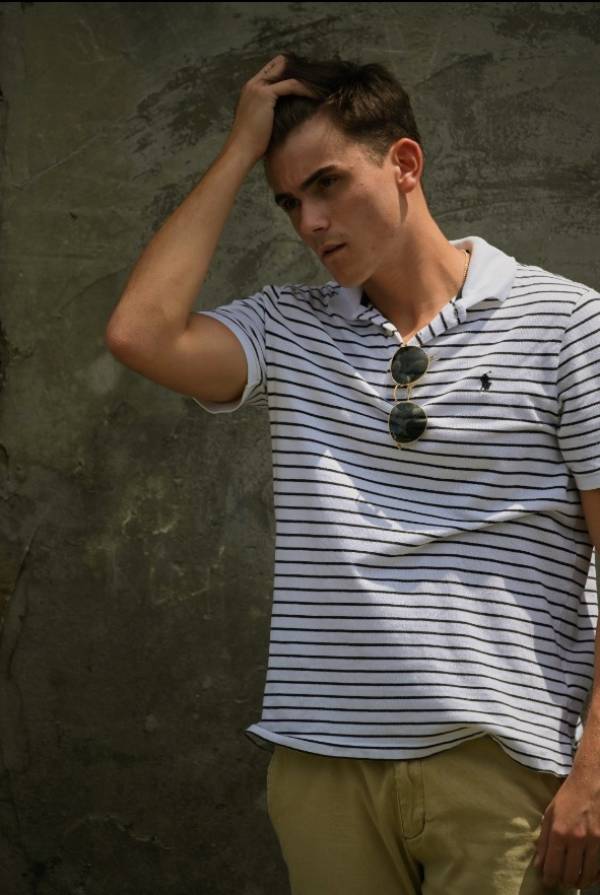 "Where I Stand," a new single from Glashrs, the sensational American singer, with guest vocals from Drew Taylor.
Drew Taylor's confident vocals and contagious happy rhythm make "Where I Stand" a universally appealing Hip Hop song that you won't be able to get rid of. Drew and Glashrs took a different approach to the recording of "Where I Stand" than they had in the past.
Initially, they were looking for a challenge to push themselves beyond their comfort zone. With the help of a guitar, it defied the norms of mainstream music by incorporating a hip-hop vibe into the mix.
Glashrs can't get enough of the synths and other elements that go into "Where I Stand" despite how simplistic the track's production may be. "Sometimes it's vital to keep it simple, so we decided to stop that from happening and let everyone's beloved acoustic and electric guitar go their way, and because there would be remixes, they opted to join us," Glashrs said.
How Glashrs begin his journey
As a child, his father introduced him to music by teaching him how to play the guitar. Bobby began playing the guitar at the age of six, and he continued to play every day after that. His guitar teacher recruited a group of 5th graders, and he quickly rose to the position of lead guitarist in their band.
When Glashrs moved to California in middle school, video gaming quickly became a major part of his life. Simply put, he had lost interest in playing guitar.
One of Glashrs's closest pals introduced him to making beats after returning to Florida from California. A love affair quickly blossomed between him and the subject.
During his sophomore year of high school, Glashrs learned to play the piano and compose music using FL Studio on his laptop. 'Falling' is the name of the first song he ever wrote with his singer/songwriter twin sister Cory.
To date, Glashrs and Cory have collaborated on several songs together and with a friend and fellow musician Drew Taylor, a singer, songwriter, producer, and engineer.
After a long wait, Bobby finally launched his "Glashrs" brand and became an EDM/Hip Hop artist. Every day, Glashrs devotes himself to improving his abilities as a sculptor.
Drew Taylor's jouirney as part of "Where I Stand"
His musical influences and styles range from rock to rap to metal to alt-country, but Drew Taylor Seibert's roots are in the alt-country genre. As a result of enrolling at a local music school, Drew discovered his true passion: bass guitar playing.
While attending college, Drew began to develop an interest in music production, which led to discovering that his beatmaker skills were rather impressive. Within a few weeks, he performed live on bass, drums, guitar, and vocals for the following five years. The two of them enrolled in a music school together in Indianapolis in 2019.
His internship was at a studio in Atlanta after completing the program there. During his internship, the experience he gained helped him realize that he needed to start creating his music as soon as possible. Shortly after finishing his internship, he briefly returned to school and joined an after-school songwriting and rapping group.
He developed a community of local friends, artists, and patrons who supported him for his work and performances. He has written, recorded, and performed many songs, and new ones are expected this year.
Follow him on Instagram
Sonam Kapoor is praised by Anand Ahuja for her dedication as a "full-time mom": "She ensures that our son receives all the love,"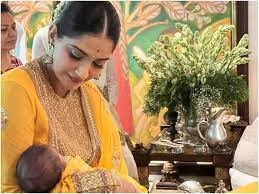 In his most recent Instagram post, Anand Ahuja complimented his wife Sonam Kapoor for her commitment to being a mother. Last year, the couple welcomed their son Vayu.
Anand Ahuja, Sonam Kapoor's husband and a successful businessman, sent a tribute to the star on his Instagram account. On Mother's Day, which is observed in March in the UK, Anand acknowledged his shortcomings and commended Sonam for her dedication to their son. The actor was left dumbfounded in the comments section by his sweet words.
"Committing to parenting truly does involve offering endlessly above and beyond that system in an age where we are all used to immediate reward schemes," he concluded. It has also re-emphasized her duties as a daughter, sister, wife, and girlfriend (and boyfriend:P) as she manages ensuring that our son receives all the love, guidance, and blessings from our large family as he gradually develops into the most exceptional individual with the benefits of our heritage and also without the weight of any expectations.
After dating for a while, Sonam and Anand got married on May 8, 2018. On August 20, 2022, in Mumbai, they welcomed their son Vayu Kapoor Ahuja into the world. The actor frequently travels to India while his family resides in London. Her next appearance will be in the upcoming movie Blind.
Niharika Konidela, a niece of Chiranjeevi, unfollows Chaitanya on Instagram amid split rumours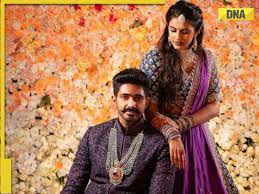 The marriage of Chaitanya Jonnalagadda and Niharika Konidela, who were wed in 2020, is reportedly having some difficulties. This is what transpired.
Niharika Konidela, the niece of actor Chiranjeevi, and Chaitanya Jonnalagadda wed in a regal ceremony in Udaipur's Udaivilas in December 2020, however the couple is reportedly having marriage-related issues. According to recent reports, amid rumours that there is turmoil in their marriage, Niharika Konidela and her spouse Chaitanya have both unfollowed one another on Instagram. Even the wedding photos were removed from Chaitanya's profile.
A large number of members of the Konidela family, including Chiranjeevi, Pawan Kalyan, Ram Charan, and Allu Arjun, attended the wedding in 2020. Unquestionably, it was one of the biggest weddings of the year, with chartered aircraft and sangeet dancing to Chiranjeevi's old hits.
In an intimate family ceremony, Niharika Konidela, best known for her roles in the Telugu films Happy Wedding and Oka Manasu, proposed to Chaitanya Jonnalagadda in August 2020. Just the couple's immediate family members attended the ceremony. Chaitanya, a graduate of the Indian School of Management (ISB) and BITS Pilani, is employed as a business strategist in a prestigious MNC in Hyderabad.
Aishwarya Rajinikanth reports missing gold and diamond jewellery to the police; an investigation is ongoing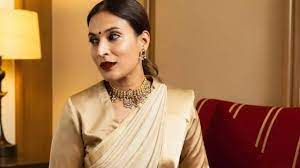 Aishwarya Rajinikanth, the megastar Rajinikanth's daughter, reportedly had her gold and diamond jewellery taken from her locker. After realising that her pricey gems were missing, she made a police report last month. 60 sovereigns of gold jewellery, valued at Rs. 3.60 lakh, were reportedly taken. The theft is being looked into by the Teynampet police.
Aishwaryaa claimed in her complaint that the last time she wore the jewellery was to her sister Soundarya's wedding in 2019. The jewellery was then stored in a container that was moved three times in 2021. Apparently, her housekeepers were informed of this as well.
According to the same article, Aishwaryaa claimed that she has her driver Venkat and maids Eashwari and Lakshmi on notice. They frequently dropped by her St. Mary's apartment when she was away.
The Teynampet Police have opened an investigation and filed a charge under section 381 of the IPC.