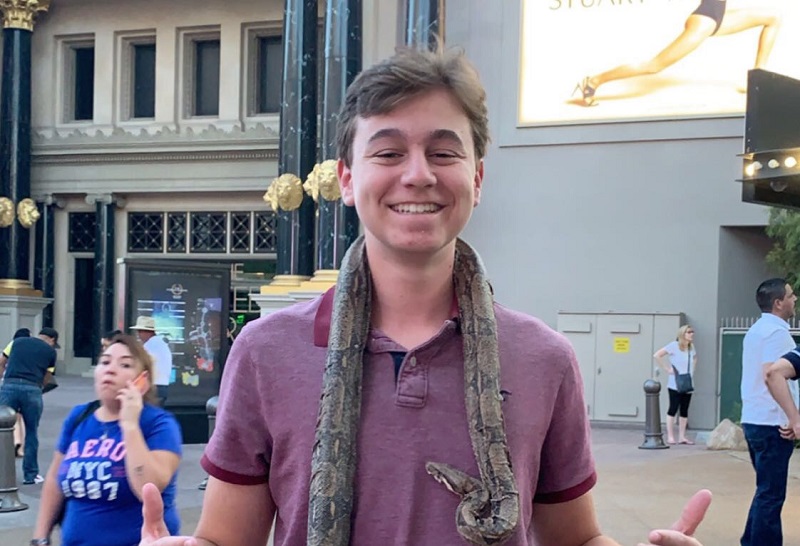 While most teenagers were playing video games, Jake T Davidson was thinking of ways to capitalize on the latest social media trends, and turn it into a business opportunity. Since his start in 2016, the rising senior has accessed over 1.5 million people and earned thousands of dollars through the 4 click process of posting something on a page. Even though he's accumulated such a large network, Jake continuously outdoes himself and impresses with his unique ideas and content optimization.
Jake began his social media path during the summer of 2014 on a seemingly upcoming platform called "Vine". In 2015 alone, the media sharing app would amass over 200 million users in total. Although most users consumed content, Jake wanted more. He wanted to create the content itself, and be able to share his voice with thousands of users. At 13 years old, he amassed a following of over 56,000 fans who tuned in for his unique basketball content.
Unfortunately, the platform would eventually be shut down due to financial trouble. After this event, Jake chose a different lane. He migrated over to instagram, where he'd eventually build up a multitude of pages amassing a large part of his follower network. His most prominent page was an account dedicated to showcasing unique gameplay of NBA star Stephen Curry, which would serve as a community hub for like-minded individuals and eventually collect over 76,000 fans.
After a year of work, the page was terminated for unknown reasons. However, Jake was no stranger to this form of failure, having had his vine fanbase taken from him a couple of years before. The wrongful termination eventually led to a train of progress that has continued through his years on Instagram. He's been able to successfully grow a multitude of pages, amassing over 100,000 fans in total. Looking for new ways to expand his network with minimal risk of another termination, Jake decided to search for freelance client work. Since then, he's been able to manage another 1,400,000 followers for brands. Recognizing the loyalty of his follower base, Jake decided to implement revenue-based affiliate programs into his accounts. Working with the likes of brands including Playline, he was able to maximize his monetary output.
When talking about Jake T Davidson, it's important to note his drive, persistence, and overall expertise in the social media growth plane. The teenager has found opportunity in loss, and hopes to continue his social media marketing campaigns into the future.