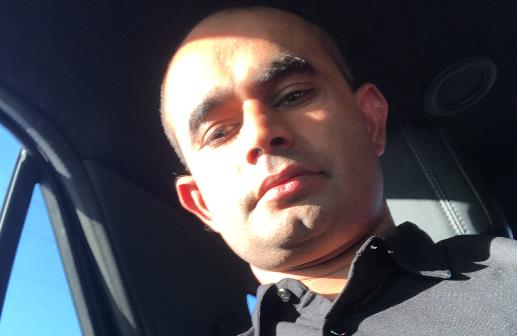 Sabeer Nelliparamban is a successful East Texas businessman, philanthropist, and social benefactor; because through its multiple companies, and also of which it is part, it has helped to contribute to the development of its country. It has more than 200 employees, who use its technology and bring it in association with more than 40 developers to the people who need it.
Motivated by a strong desire to increase the comfort of people in the movement of checks or money for his company, in January 2015 he decided to found Online Check Writer, powerful simple and secure on-demand check printing software, which maintains your finances safe and in order thanks to its powerful and effective artificial intelligence.
The Online Check Writer software was initially created for Tyler Petroleum in order to solve your administrative problems and streamline them even further. Now, how did this software go from being private software to becoming open to the public through the company Online Check Writer? The answer is very simple; Sabeer Nelliparamban is the current CEO of Tyler Petroleum.
We are not wrong to say that Sabeer Nelliparamban was a philanthropist and a social benefactor because through the technology of his software Online Check Writer he has empowered not only companies but also people, by protecting them from fraud and counterfeit checks. In addition, to contributing to the growth of your country through Tyler Petroleum, Online Article Spinner and Natural Properties LLC
Online Check Writer, the Sabeer Nelliparamban software
As we mentioned previously, the successful businessman Sabeer Nelliparamban is the founder of the Online Check Writer software (created in January 2015) , which through powerful artificial intelligence quickly and safely prevents and blocks counterfeit checks and / or unauthorized , thus protecting companies and their employees.
Online Check Writer also includes services like automatic reconciliation of cleared and unauthorized checks, plus it allows you to print deposit slips online for any bank. You can add as many users as you like, to print checks and pay anyone.
Finally, this powerful administrative software offers you the option of sending checks to your most frequent clients without the need to get up from your seat and from the comfort of it (at no additional cost). Keep your company's finances under control with this powerful administrative software.
Tyler Petroleum, a company that has helped millions of people
Since June 2005, Sabeer Nelliparamban has been in command of the famous company Tyler Petroleum. Throughout 15 years, this company has contributed to North American society through the multiple services it offers. Gas station, travel center, convenient shop, washateria and food center are the star services of this renowned company.
Tyler Petroleum became the company's rapid growth in the US in 2018 by Inc. 5000. It is no wonder that Tyler Petroleum has accomplished such a feat; This Company sells thousands and thousands of gallons of gasoline a day. A service with 100% satisfaction guaranteed, this company sells the gasoline they would like to use in their own vehicles.
Tyler Petroleum's gasoline is one of the best in the entire American territory, its storage tanks are constantly monitored to keep quality standards high. This gasoline is not only efficient but it is also friendly to the environment, thanks to the IQ additive, it allows your car to run with less gas emissions and get better performance.
Thinking about the comfort of its clients Tyler Petroleum created for them Tyler's Travel Center , a mandatory stop for most people; the perfect oasis for people who are tired after spending so much time on the road.
At Tyler's Travel Center you will find fantastic food, clean toilets and showers, in addition, you will be attended by friendly and attentive staff; located in Northeast Loop and open 24 hours a day, seven days a week. Tyler's Travel Center is the ideal stop to recharge your energies before getting back on the road.
When people are traveling and have been on the road for many hours, without a doubt, they think of a delicious fast and informal meal. Tyler Petroleum knows this and that is why I create Tyler Fresh, a chain of fast food restaurants for its customers, designed to quickly satisfy the needs of its customers with a fresh and homemade alternative.
As if that were not enough, Tyler Petroleum also offers laundry services. Tyler Washateria has become one of the best laundry services, offering its customers its washing and folding service or the ability to do their washing cycle themselves through the excellent machinery and cleaning elements that Tyler Washateria offers them.
In conclusion, Tyler Petroleum did not become the fastest growing company in 2018 in North America by mere coincidence, but it did so thanks to the quality of the products and services it offers. Its customers are satisfied and happy, for this reason Tyler Petroleum does not stop growing.
Saber Nelliparamban, a leader and example to follow.
Throughout this article, we have exposed the contributions that this incredible leader has made to humanity and to his specific country over 15 years of hard work. A leader, a philanthropist and, without a doubt, a social benefactor; that is Sabeer Nelliparamban.
To finish, we will close this article with some of its most famous phrases:
"The best useful feedback you can get from the unhappy customer. His dissatisfaction makes him find more error in your product"
"Once you have an innovation culture, you don't have to be scientist or engineers"
"Let's make a better world with whatever contribution you have"